No trip to the Caribbean is complete without a stop in Saint Maarten, that's why there are so many yacht charters in this beautiful island. The captivating island is divided into two equally beautiful sides, the French and the Dutch.
There are many reasons to visit St Maarten, including museums, five-star resorts, famous restaurants, and museums, but what really steals the show is its beaches. In fact, there is a total of 36 beaches you could visit on your trip. In this article, you'll discover the 10 best beaches in St Marteen so you can plan your vacation easily. 
---
1. Simpson Bay West
Simpson Bay west is definitely a must visit. It is one of the largest lagoons of the whole Caribean, and it is located within both sides of the island. It is connected to the sea, working as a harbor for boats. So, it is definitely a beautiful place to relax at the beach, enjoying the bright blue water on a yacht charter and take your trip to the next level. The lagoon is a very important place not only for the tourism of the island, but it also has a significant historical relevance, not to mention that it is the habitat of sea life and coral reefs

---
2. Pelican Key
Pelican Bay is an amazing location, with breathtaking views and beautiful resorts. Staying at one of its many beachfront hotels and villas is absolutely a great choice since it is also close to casinos, bars, and restaurants. If you are not the party type though, Pelican Key also has a quiet, calm side that offers charming hotels and villas so you can relax after a long day under the Caribean sun.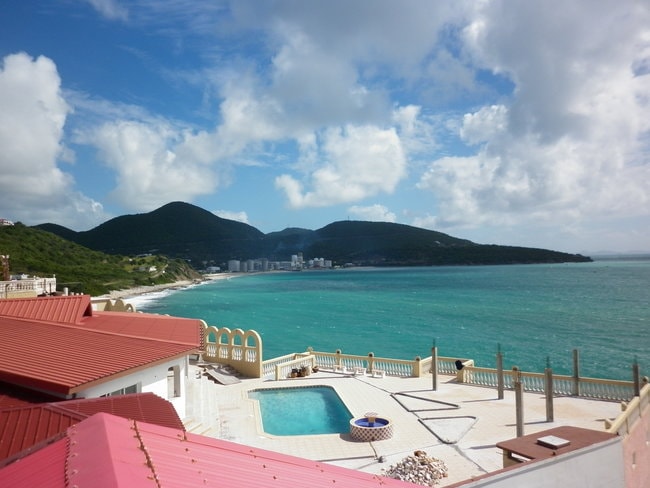 3. Little Bay
Little Bay Beach is also an amazing place to visit while in St Maarten because of its stunning blue waters and sparkling white sand. It is also a great place to stay at, in part because of the all-inclusive Divi Little Bay Resort. Close by, there are also many restaurants, casinos, and water activities everyone in your party will enjoy. Little Bay beach is a popular place for snorkeling, scuba diving, and also sailing with a tour or private boats.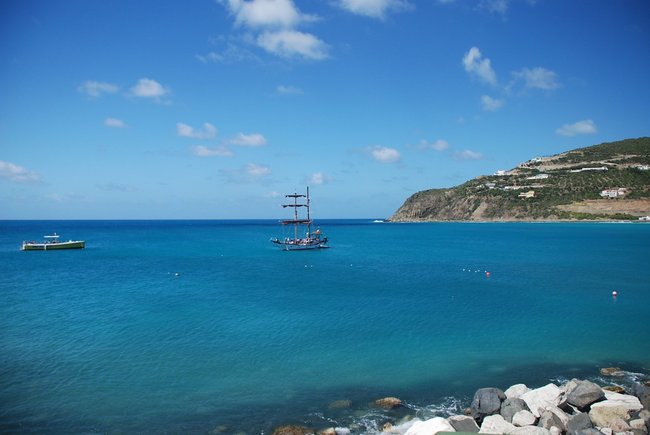 4. Geneve Bay
Geneve bay is a gorgeous, secluded black beach, accessible only via a short hike. It is ideal for adventurers and people who want to diversify their experience while on the island. Don't let that atmosphere trick you though because it can be quiet at times but it is still quite a party. Geneve bay is also home to a natural swimming pool, with still waters surrounded by the rocky landscape. While at the bay, you will also see unique endangered species of cactus (Melocactus) and sea life, like urchins.
5. Dawn Beach
Dawn beach is one of the most popular destinations of St Maarten. It is very extensive, with many options of great restaurants and hotels throughout the shoreline. It can be packed with tourists in some areas but quiet and peaceful on other stretches. Walking along its turquoise sea and the seemingly never-ending sand is truly pure bliss. Boating is also very popular on this Dutch side beach, with yacht charters available for tourists.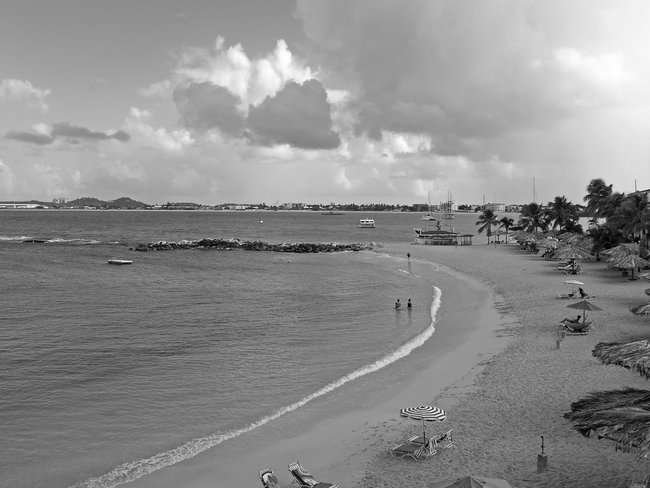 6. Tintamarre Island
Known as the flat island, Tintamarre is the perfect place for snorkeling, and yacht charters. The crystal clear water allows you to see the sea life from the surface, including sea turtles! Visiting the island is truly an experience you'll never forget.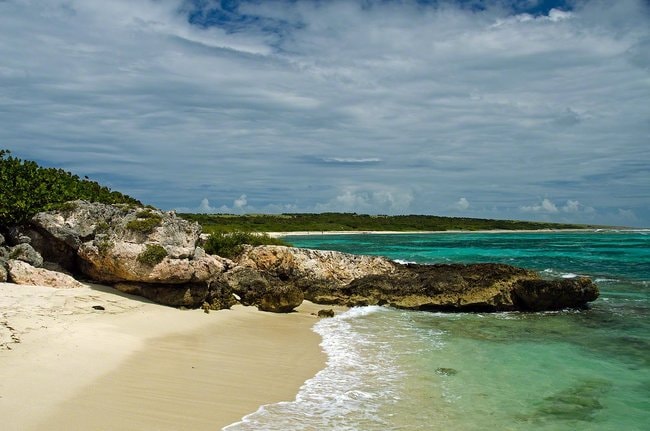 7. Grand Case Beach‬
Grand Case Beach is another great place for snorkeling and to go out in the sand with a buggy. Boating and experiencing the sea life while snorkeling and scuba diving is also a great choice for visitors. It's green mountains contrasting it's bright blue Caribbean waters also put the beach on the list as a tourist favorite, a must go when visiting the French side of St Maarten.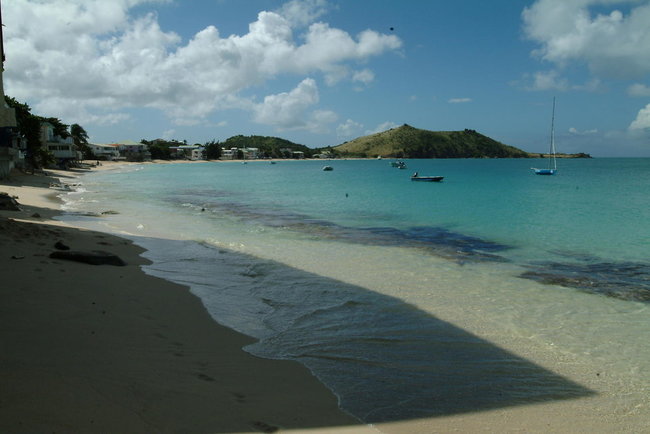 8. Maho Beach
Maho one of the most iconic beaches of the Caribbean, partly because of its great shoreline, with a good variety of restaurants and bars, but also for plane spotting. The beach is under the pathway for planes landing and leaving the island, so tourists experience enormous Boeings coming incredibly close to the beach. A visit will definitely give you great pictures to show everyone back home and thrilling memories you will keep for the rest of your life.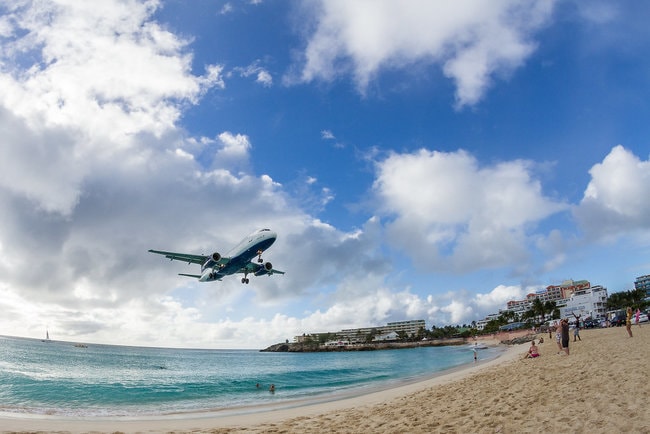 9. Oyster Pond‬
Oyster Pond is the ideal place for boating. It is definitely a luxury destination, with many options for renting. The result is absolutely unforgettable views: the blue water gets sprinkled with the boats, surrounded by heavy vegetation. The pond offers luxury hotels on its mountainous shoreline, but it is good to mention that it still hasn't recovered from when it was hit by hurricane Irma in 2017, so that makes it a little trickier to plan a trip to the location. But don't let that discourage you since hotels and restaurants are still open for business and would for sure love to have more visitors.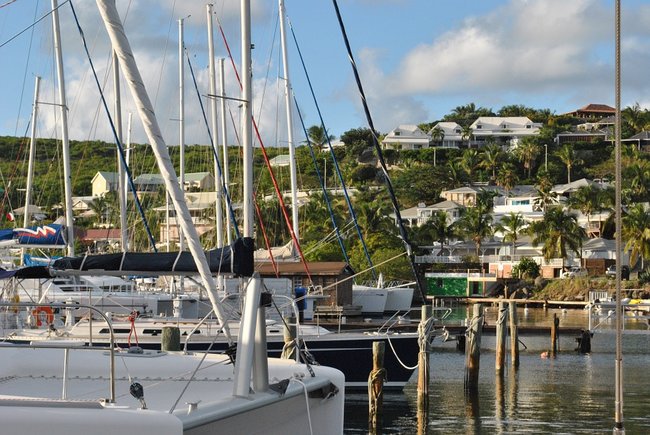 10. Kim Sha Beach‬
Kim Sha is a great palace for relaxing at the beach, but also for snorkeling, and boating. Luxury boat charting is also available, making it a must go for every kind of traveler. The shoreline is also packed with restaurants and bars, so it is also a popular destination for bar crawls. There is even a bar crawl with a tour guide! That makes the beach a must for the party people planning a trip to St Maarten.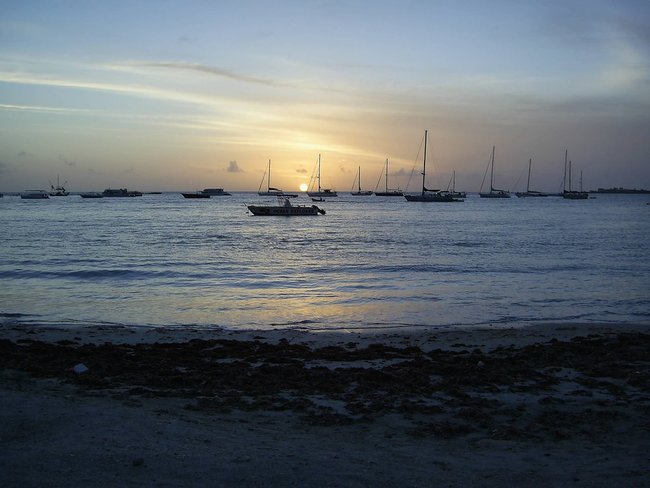 Conclusion
St. Maarten is a popular tourist destination in the Caribbean, and that is a clear reason for it: it is absolutely beautiful it caters for a good time no matter what type of traveler you are. Truly, it's beaches and attractions take a special place in the hearts of those who visit, with good memories that will last a lifetime. So, no matter if you are snorkeling with the sea turtles at Tintamarre Island, having beers at Dawn Beach or relaxing on a yacht at Kim Sha Beach, St Maarten will become your happy place.
Want More Beach Destinations?
Sign up for Cruising Sea newsletter to receive every two weeks the latest post straight to your inbox!
What beach have you been to? Feel free to share your experience in the comments below.
Daniella has been passionate about travel, the sea, and nature for many years. As a child, she frequently traveled throughout the Mediterranean and continued with her journeys throughout her adult life.
Her experiences have created the desire within her to share her love for traveling with other passionate and adventurers who want to discover beautiful horizons and new cultures.