The Bahamas comprises 700 islands and cays; providing some of the best sailing grounds in the world for exploring a tropical paradise. A tropical climate allows for comfortable sailing all year round with temperatures ranging from 70-75F (21-24C) December to February and 80-85F (27-29C) the rest of the year.
The islands are protected by reefs, so the sailing is generally calm. The main islands have the 10 best marinas in the Bahamas, providing services to yachts and access to resort facilities, so you can provision for a trip to explore the surrounding islands, beaches, turquoise waters; and indulge in snorkeling, kayaking, and diving for a closer look at the reef wildlife.
Major islands are the Abacos, Bimini, Grand Bahama, Paradise Island, Berry Islands, Cat Island, Andros, Eleuthera and Harbour Island, Ragged Island, Long Island and Exuma.
1.Abaco Beach Resort & Boat Harbour Marina 
The Abacos is a 120-mile long chain of islands with Great Abaco and Little Abaco being considered the mainland. The Abaco Marina is in Marsh Harbour on Great Abaco.
As part of the resort the marina offers full services to yachts; being the largest and most fully equipped marina in the Bahamas.
With access to some of the best beaches in the world, sheltered bays and the calm waters of the Sea of Abaco this area is commonly called the 'boating capital of the world'!
Marina has 198 all year-round slips, customs, 24-hour security, The Internet, fuelling and electricity services.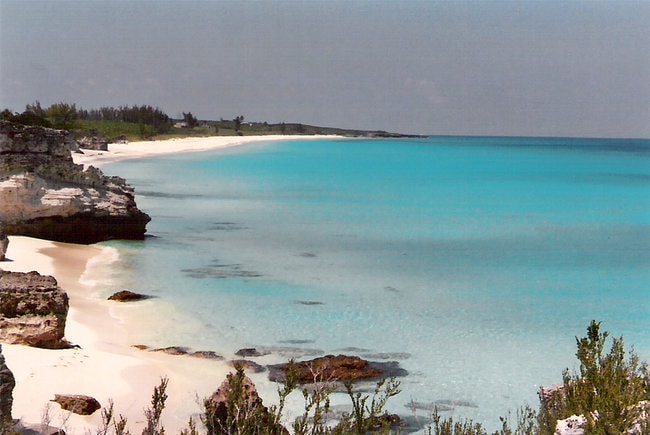 2.Resorts World 
Marina complex caters for mega-yachts up to 180 feet and smaller yachts (up to 128 feet) in the Fisherman's Village Marina.
Onshore facilities include; restaurants, shopping, amenities, fitness center, administration block, sports bar, restroom and shower facilities and a casino.
Bimini actually comprises two islands (North and South) and is only 50 miles from Florida, USA. Well known as a favorite escape for Ernest Hemingway.
For a touch of history and mystery visit the Bimini Road; believed to be remains of the Lost City of Atlantis!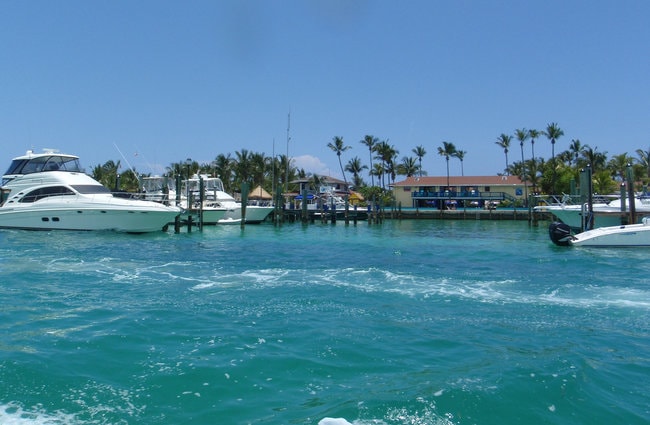 3.Bimini Big Game Club 
The Bimini Islands are a popular area with fisherman and scuba divers. The marina features 75 slips catering for yachts up to 75 feet. Wi-Fi, cable TV electricity, and water are available at the marina.
Other facilities include a dive and water sports center, restaurant, games, BBQ area, swimming pool, shops and golf cart rental.
Within walking distance of the resort area bank, medical facilities, grocery store, laundry facilities and a beach.
4.Old Bahama Bay Resort & Yacht Harbour 
Grand Bahama Island boasts one of the world's largest underwater cave systems and three national parks, plus the endless beaches and beautiful blue waters.
This marina is full-service with 72 slips (up to 120 feet) and the only marina accessible at night as a point of entry to the Bahamas (red and green entry lights on jetty ends).
Marina participates in the shark-free initiative to protect sharks from being fished. On-site Bahamian Customs and Immigration.
Amenities include water, electricity, ice, fuel, TV and Internet, laundry, showers, BBQ area and access to all resort facilities with 24-hour security patrols.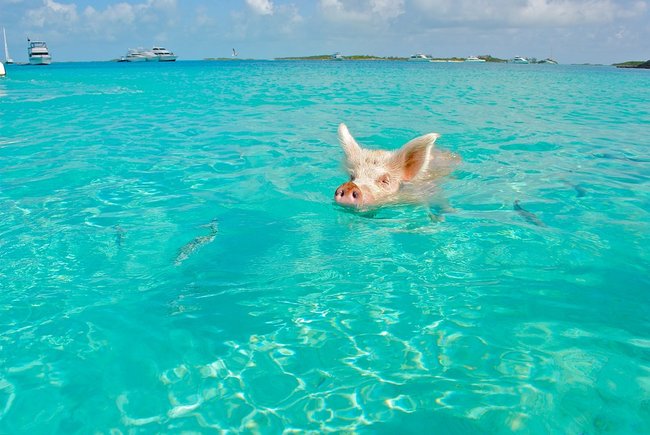 5.Atlantis Resort 
The 63 mega-yacht slips of the marina can be accessed directly from Nassau Harbour. Tie-up assistance is provided along with power, water, laundry and dry cleaning facilities; even 24-hour room service to yachts.
As guests of the marina, you have access to the full resort facilities. Rates vary and have a 50-foot minimum charge; water and electricity are charged by usage.
There are a huge variety of activities and facilities at this luxury resort. A must visit is the water park with 11 pools and 9 slides; including the 'Leap of Faith', an almost vertical 60 foot drop down a Mayan temple, into a clear tunnel, through a shark-filled lagoon!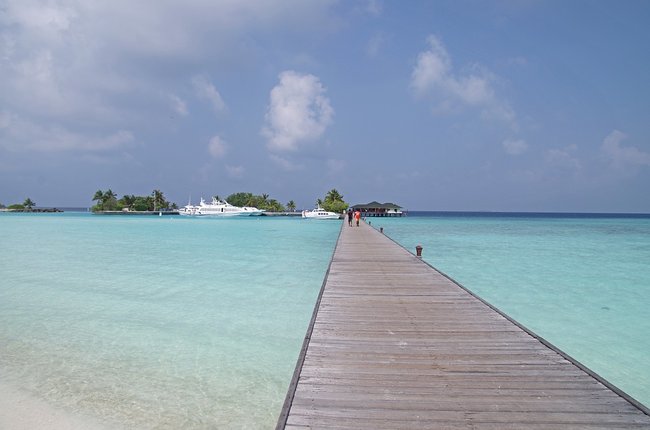 6.Great Harbour Cay Yacht Club & Marina
The Berry Islands are made up of 30 cays; the majority of which are uninhabited. The cays provide miles of swim ashore beaches, dive sites and opportunities for hiking and wildlife watching.
The marina itself has 65 slips (catering for yachts up to 130 feet) and is known as "Hurricane Hole' one of the most protected marinas in the Bahamas.
Facilities include power, water, ice, showers, laundry, restaurants, stores and car rental.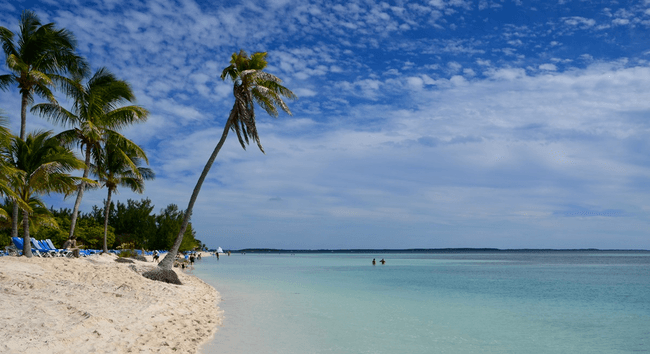 7.Treasure Cay Hotel Resort & Marina 
Treasure Cay Marina is one of only a few deep water marinas and caters for 150 yachts.
Facilities include; water, electricity, internet and cable, showers and laundry, retail options include a grocery store and there is entertainment at the resort on the weekends.
A great location to explore the Abacos chain of islands and beaches.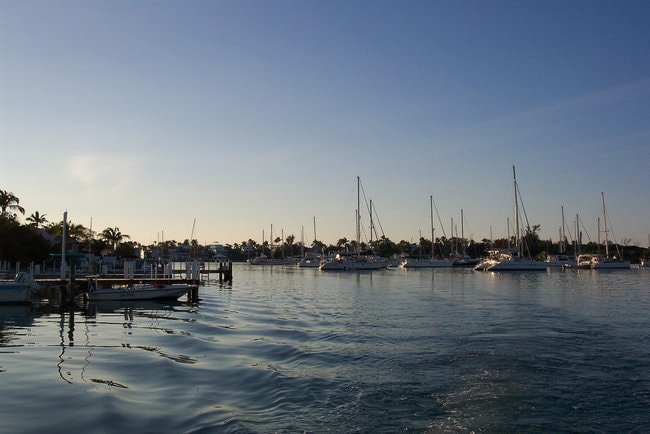 8.Hawk's Nest Resort & Marina 
A small 28 slips marina providing water, power, fuel, showers, and ice for visitors. Marina guests are welcome at the resort hotel, pool, clubhouse, and bar.
The resort has a PADI dive center. Cat Island is named after the infamous pirate Arthur Catt and is also considered the birthplace of the indigenous 'rake and scrape' music.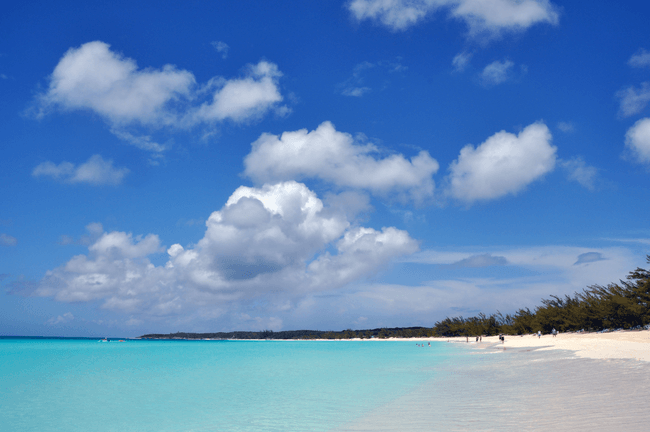 9.Staniel Cay Yacht Club 
The Exumas are an archipelago of 365 cays and islands where nature outnumbers the people; discover footprint-free beaches (some of them the famous pink sand formed from tiny microscopic shelled animals known as Foraminifera) and the swimming pigs on the uninhabited island of Big Major Cay!
The yacht club has 18 slips and can cater for yachts up to 185 feet. Facilities include; fuel, electricity, fresh water, ice, bait Internet, a trash service and more!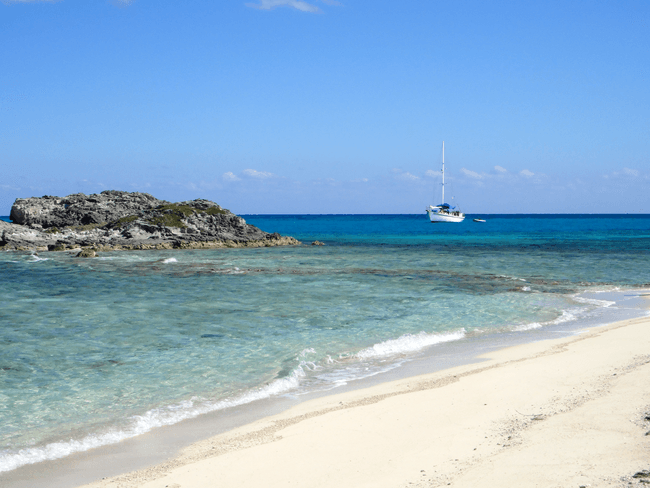 10.Valentine's Resort & Marina 
Valentine's Resort is one of the newest resorts in the Bahamas. The marina features over 50 slips catering for yachts up to 160 feet. All facilities you would expect of a new resort include; water, electricity, fuel, Internet, cable, ice and more.
As marina guests, you have access to dining, nightlife, shops, and activities at the resort. Harbour Island was once the capital of the Bahamas and is famous for its pink sand beaches.
Pink sand beaches are also found along 35 miles of Eleuthera Island (Atlantic Ocean side) and Exuma Island (Caribbean Seaside)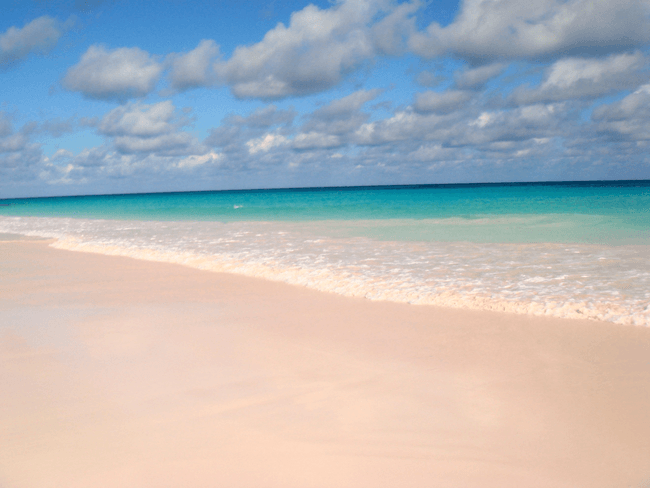 Conclusion
The Bahamas are a unique and beautiful destination for sailing and exploring. The shallow, crystal clear waters provide amazing opportunities to explore the wildlife of the third largest reef in the world, with visibility over 200 feet. A true tropical paradise of beaches, lush vegetation, and turquoise waters; with wildlife, history, and culture to explore.
Want to Know More Marinas?
Subscribe to Cruising Sea newsletter to receive every two weeks the latest post straight to your inbox!
Have you already tried one of these beautiful marinas in the Bahamas? Please feel free to share your experiences in the comments below.
Daniella has been passionate about travel, the sea, and nature for many years. As a child, she frequently traveled throughout the Mediterranean and continued with her journeys throughout her adult life.
Her experiences have created the desire within her to share her love for traveling with other passionate and adventurers who want to discover beautiful horizons and new cultures.