It's been a while now that my readers asked me to write an article about various marinas in the Caribbean.
There is no doubt that the Caribbean rivals the Mediterranean as the world's top sailing destination, and I thought it would indeed be helpful to let sailors know about the best and most reliable marinas where they can berth without worry.
In this article, I have listed the 10 best marinas in the Caribbean.
1. American Yacht Harbor
Located in the Vessup Bay on St Thomas, the American Yacht Harbor comes with 105 fixed slips capable of accommodating boats up to 110 feet.
The marina offers a full bouquet of services and facilities, including fueling, provisioning, and laundry.
In addition, you can expect top-notch amenities, professional and courteous staff, and unparalleled shopping, dining, and entertainment options.
Their property plays host to as many as 9 restaurants serving cuisines from around the globe. For those looking to engage in retail therapy, there are a fair few shops, including a cozy bookstore.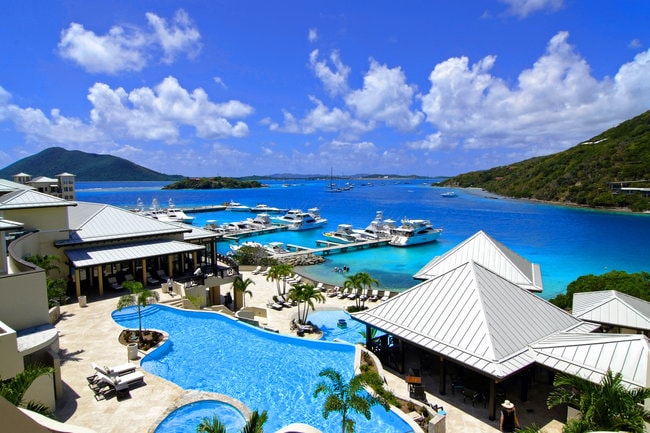 2. Bimini Bay Resorts and Marina
Located on Bimini in the Bahamas, the Resorts World Bimini Marina is one of the most lavish resorts and marinas in the region.
Fantastically located at the center of the resort, the Resorts World Bimini has two marina complexes, known as Fisherman's Village and Mega Yacht Marina.
Fisherman's Village is a large facility with a total of 136 fixed slips capable of accommodating boats up to 128 feet.
The Mega Yacht marina features a controlled depth of 12 feet and 94 slips. As the name suggests, this marina is specifically designed to house large boats up to 200 feet.
Aside from their top-notch facilities providing every conceivable service for your boating needs, you can look forward to a world-class dining and casino experience.
The resort has practically all the amenities you can expect at such a huge complex, including shops, a fitness center, restrooms, a shower, laundry, and an open-air sports bar.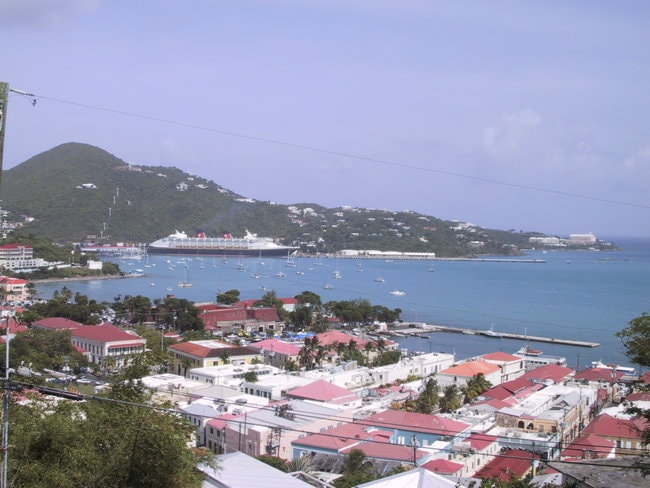 3. Isle de Sol
Beautifully located near the Simpson Bay bridge, the Isle de Sol boasts of immaculately private areas and a host of amenities and facilities that would impress even the most discerning yachtsmen.
The marina, featuring a total of 40 slips, is specifically designed to cater to the needs of mega yachts up to 320 feet.
Regardless of the duration of your visit to this immaculately designed and maintained facility, you can expect world-class service, including grade A fuel, single and multiple-phase power supply, satellite TV, and internet.
Their professional staffs are wonderfully knowledgeable and helpful, ready to take care of all your boating problems.
In addition, you would be treated to some world-class dining and shopping options, mesmerizing beaches, and exciting water sports facilities.
Other amenities include car rentals, a gym, business services, and a fully stocked ship store.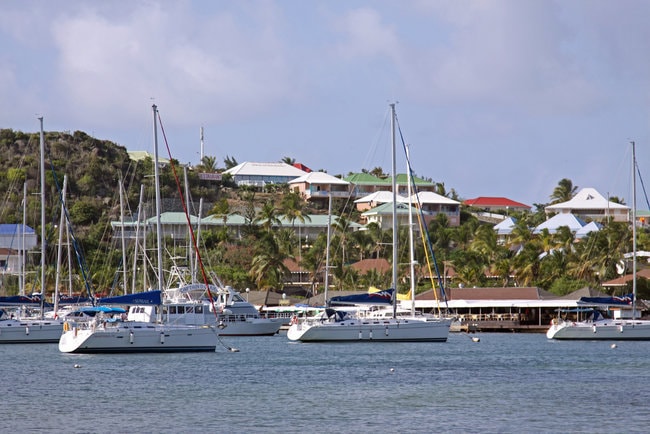 4. Jolly Harbor Marina
Located on the leeward side of the island, Jolly Harbor is a full-service marina featuring 155 concrete slips to accommodate boats up to 200 feet in length.
The marina provides top-notch services for yachtsmen, including a fuel dock, fully service boat yard, and a wonderful provisioning service.
With the gorgeous aquamarine waters and dreamy white sand beaches, visitors to this marina can look forward to some quality relaxation and entertainment.
The marina is located very close to the international airport and provides some truly exception shopping experience.
For those in search of nightlife and a gastronomical experience, the marina hosts a slew of world-cuisine restaurants and lively bars.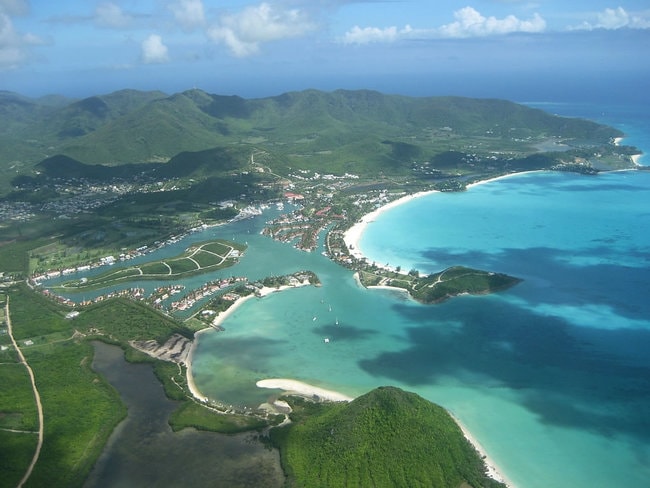 5. Marina Casa de Campo
Part of a larger resort and villa complex, the Marina Casa de Campo takes its inspiration from the idyllic and charming villages of the Mediterranean coast.
And while they have succeeded at recreating the same, but without losing their quintessential Caribbean flavor.
The resort and the marina are located on the southern side of the Dominican Republic, in close proximity to some of the most celebrated tourist destinations in the region.
The marina offers concrete slips along with full-service dockside amenities, including a refuelling facility.
There is no shortage of dining and entertainment options at this gem of a resort, as you will get to enjoy some of the most celebrated restaurants and bars nearby.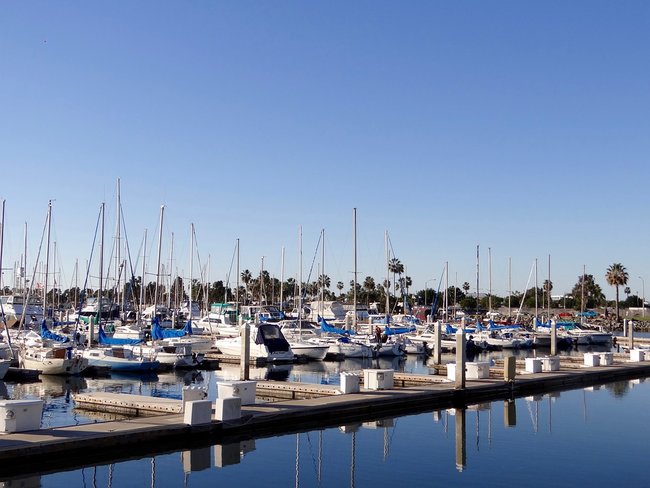 6. Leverick Bay Resort and Marina
Located on one of the most frequented islands in BVI, the Leverick Bay Resort and Marina offers a comparatively small docking facility, but there is nothing small about their quality of amenities and service.
The marina offers 36 moorings along with a total of 15 concrete slips. There are also facilities for 110 V and 220 V electric power.
Other amenities include a refueling station, shower, laundry, internet, and a spa. The marina has an idyllic freshwater swimming pool which is a great place to spend time.
For those who want to sample the freshest catch from the ocean, there's a popular grill and restaurant. Look out for their fabled frozen cocktails at the bar.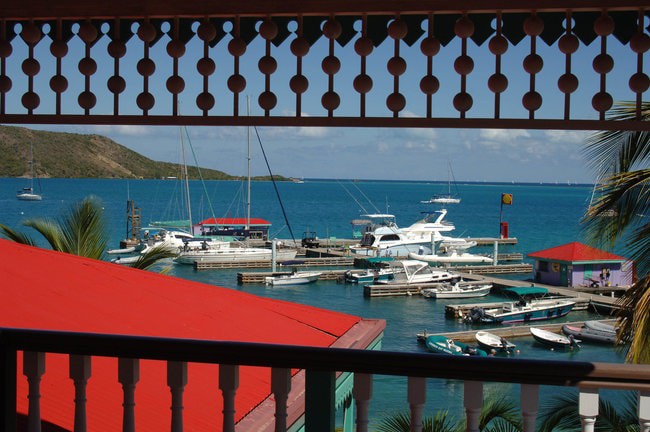 7. Rodney Bay Marina
Located on the northwest side of St Lucia, the Rodney Bay Marina is an award-winning facility where people flock for some of the best yachting, sailing, and fishing opportunities in the whole of the Caribbean.
Built-in 1985, the marina offers a staggering 253 slips to berth boats. This includes special facilities to accommodate 32 boats of up to 285 feet in length.
Rodney is a full-service marina with a comprehensive range of services where every whim and requirement of the yacht and yachtsmen would be met to your full satisfaction.
On the shore, you can expect more excellence in terms of amenities and facilities such as a restroom, swimming pool, laundry, provisioning, banking, spa, and mail room.
For those in need of some luxury and entertainment, there is an 18-hole golf course nearby. However, it is the stunning beaches and world-class dining options at this marina that truly indulges the visitors.

8. The Yacht Club Palmas del Mar
Located in close proximity to the historical Old San Juan, the Palmas del Mar offer a total of 162 slips capable of accommodating boats up to 175 feet in length.
In terms of amenities, you can look forward to golf buggy transportation to and from your vessel, free pump out, 240 V electricity, free wireless internet, and in-slip fueling at no extra cost.
The most stunning fact about this marina is that it exists as part of the stunning Palmas del Mar resort spread over a sprawling 2700 acres.
It would be fair to say that you can spend day after day here without getting your fill of the activities and entertainment options here.
As a glimpse, you can look forward to enjoying two golf courses, casinos, tennis courts, multiple dining options, a variety of shops, and some of the most picture-perfect beaches.

9. Royal Jamaica Yacht Club and Marina
Located on the Kingston harbor, the Royal Jamaica Marina provides berthing facilities for up to 120 boats up to 150 feels in length.
Other amenities include electricity at 110 and 220 V, fresh water, and 24-hour security. The beautiful clubhouse on the property provides stunning views of Kingston town and the Blue Mountains.
Visitors can enjoy scrumptious meals prepared with fresh catch from the ocean and other locally sourced ingredients. There is also a lovely swimming pool at the property.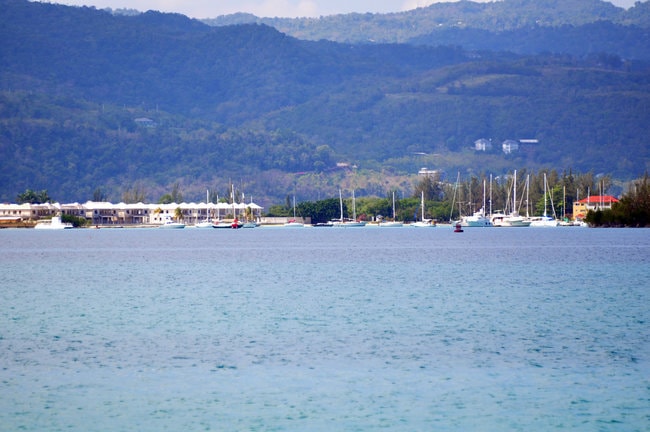 10. Yacht Haven Grande
As the name makes it clear, the Yacht Haven Grande is a gargantuan facility where size certainly does matter.
Capable of accommodating boats up to 656 feet in length. This full-service marina provides a comprehensive range of services on a property with gated docks.
In addition, you can also avail of site US custom services at the marina.
While all the amenities and facilities are provided as standard here, the luxury residences, boutique shops, and gourmet oceanfront restaurants would make sure your trip is one for the ages.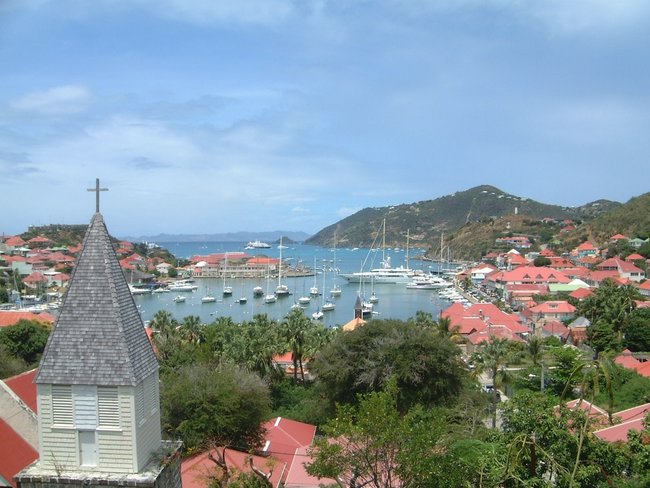 My Conclusion
While the above is by no means a comprehensive list of marinas in the Caribbean, they are certainly some of the best in the region where you can sail and moor without any hesitation.
You can expect nothing but world-class service to your yachts while you luxuriate away in some of the most picturesque spots anywhere in the world.
Want to Know More Marinas?
Subscribe to Cruising Sea newsletter to receive every two weeks the latest post straight to your inbox!
If you have more suggestions, do let me know in the comments below, I'll be glad to hear your feedbacks:)
Daniella has been passionate about travel, the sea, and nature for many years. As a child, she frequently traveled throughout the Mediterranean and continued with her journeys throughout her adult life.
Her experiences have created the desire within her to share her love for traveling with other passionate and adventurers who want to discover beautiful horizons and new cultures.