Visiting the coastal city of Lisbon is as exciting and adventurous as it could ever be. And one of the most interesting things to do while there is to sample the huge variety of foods served in various restaurants in the city.
Whether you are a foodie who's crazy about freshly prepared seafood or a dinner that wants to enjoy artisanal dishes in upscale restaurants, all your needs are covered in Lisbon.
Here is a list of the 10 best restaurants in Lisbon Portugal, which you can visit to enjoy local dishes and/or classic cuisines:
1. Tantura
Situated in the calm Rua de Trombetta area, Tantura is among the best restaurants in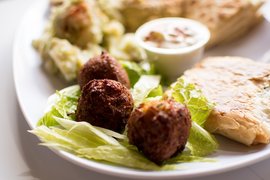 Lisbon that specialize in serving a range of Mediterranean, Middle Eastern and Israeli dishes.
The restaurant is small yet cozy and its chilled-out ambiance makes the dining experience both interesting and pleasant.
Its extensive menu can appeal to all dinners including vegetarians, vegans and even those eager to try Portuguese cuisines for the first time.
Some of the foods you can find in Tantura's menu include falafel, shakshuka, tubule, tagine, salads, Israeli foods and more. Here, you can choose to have tubule with cheese, hummus with shakshuka or even opt for hummus with pita and falafel.
There are basically lots of food combinations that you can enjoy in this restaurant. And with their great service (based on customer reviews), you can always feel right at home when you choose to dine in Tantura.
Tel: +351 21 809 6035
Location: Bairro Alto Lisbon
---
2. Nova
If you want to enjoy plenty of local tapas-like dishes in Lisbon, then Nova could just be a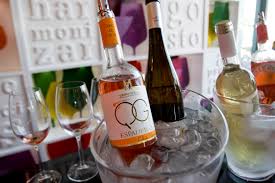 great place for you. The modern-style restaurant, which is located in Rua Nova do Almada 20, features a fantastic steel/wood décor that combines with the perfectly arranged wine bottles to create an unbeatable ambiance.
The great music (jazz, Portuguese, Brazilian) played in the restaurant also makes the dining experience as relaxing as it could ever be.
The restaurant pairs almost all its dishes on the menu with wine, good wine for that matter. Some of the main dishes you can enjoy in the restaurant include tapas, Bacalhau, potatoes, tinned sardines and chocolate mousse. Nova has a fantastic selection of Portuguese wine and you can always find one (whether red or white) that can just go along well with any meal.
Tel: +351 21 346 0956
Location: Nova Do Almada 20
---
3. BA Wine Bar Do Bairro Alto
The BA Wine Bar do Bairro Alto restaurant is for anyone who wants to enjoy top-notch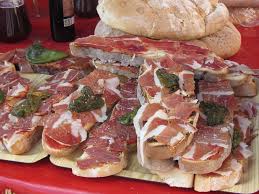 wine(s) and good food too. Despite its diminutive dimensions, it still offers ample space with comfortable seating for the customers.
The wine bar has more than 200 varieties of wine on its shelves, all of which are Portuguese. You can literally order wine from any region in Portugal and choose from either red or white wine and sweet or dry wine.
There bar/restaurant also has a range of tasty optional dishes like cheeses, hams, Charcuterie, jams and other authentic local delicacies which can be perfectly paired with
any wine.
With the dining and winning experience here, you can actually travel through Portugal without moving an inch from your seat. You might need to make reservations as the wine bar is a bit small and there are plenty of guests visiting, especially in the evenings.
Tel: +351 21 346 1182
Location: Rue Da Rosa 107
---
4. A Venda Lusitana
A Venda Lusitana is one of those restaurants in Lisbon that are a bit tiny but all the same
offer first-class dining experiences. Located in Rua do Telhal 75, the restaurant specializes in serving a number of authentic local delicacies that will perfectly introduce you to Lisbon's unique food culture.
A Venda Lusitana is situated off the beaten track and has this cool ambiance that anyone would love. There are countless options when it comes to dining in the restaurant. Whether you are all about classic meat dishes or would want to try local Portuguese flavors, you'll find solace here.
Some of the main foods served in A Venda Lusitana's restaurant include pork cheeks, ham, lemon mousse, mackerel, octopus, tapas, charcuterie and more. The restaurant also has a wonderful selection of Portuguese wine that can be paired with just about any food for an even more delightful dining experience.
Tel: +351 968 513 991
Location: Rua Do Telhal 75
---
5. Crisfama
This family owned and run restaurant is located in Rua da Cruz de Santa Apolina and is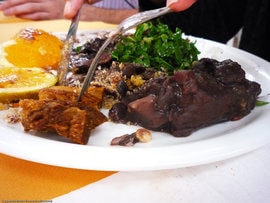 famous for its homely atmosphere and cuisines. The restaurant features only 5 tables but can still accommodate a sizable number of guests.
Everything from cooking to serving is done by the family and it could be a great spot for you if you like dining home away from home.
At Crisfama restaurant, you can savor your appetite with such foods as octopus risotto,
Portuguese steak, grilled salmon, codfish rice, boiled potatoes, veggies and
caramel chocolate, all cooked to perfection.
The restaurant also serves delicious wine (both red and white) that perfectly complements its meals. With such a divine dining experience, this is a restaurant you should never miss on your visit to Lisbon.
Tel:+351 21 814 8822
Location: Rua Da Cruz De Santa Apolonia
---
6. BacoAlto
Located in the quiet Rua do Norte 33, Lisbon, the Baco Alto is a small restaurant and wine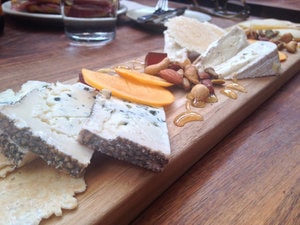 bar with an extensive menu that offers a variety of lunch and dinner options.
Their wine selection is particularly huge and the well-stocked wine shelves perfectly blend in with the décor to create a unique ambiance in which to enjoy a meal.
It's more like dining in a wine shop. As you can imagine, the wine options here are endless. And you can pair your favorite bottle or glass of wine with amazing foods such as sardines, cheese, chicken, cured meats, olives and more.
The wine and food servers in Baco Alto are friendly and can make you feel right at home. So this should be one of your top wine drinking spots on your list when you go to Lisbon.
Tel: +351 912 456 066
Location: Rua Do Norte 33
---
7.Il Covo
Il Covo is a specialist when it comes to making tasty Portuguese, Italian and Mediterranean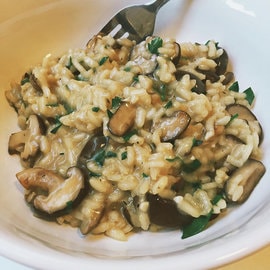 cuisines. Whether you are enthusiastic about tasting new local dishes, laying your hands on artisanal dishes or getting a healthy meal coupled with salads, you'll find it all here.
The restaurant is hidden in a small side street in Rua do Cura 1-3A, off the beaten track and the place is as tranquil as you would expect. Il Covo's interior is rustic while its seating arrangement is classic, the ambiance cool and its dishes divine.
Some of the dishes you can order in this restaurant include tiramisu, pasta, antipasti, pork cheeks, pappardelle, grilled steak, burrata cheese, cherry liquor and more.
There are a number of food combinations like tagliatelle with tomato & basil, tiramisu and Tarte Tatin and mushroom risotto with black truffle. Some of the foods are made life' in the restaurant, which makes the whole experience authentic. And with the restaurant's wine selection, you can complete any type of dining in style.
Tel: +351 915 571 373
Location: Rua Do Cura 1-3A
---
8. Come Prima Restaurante Italiano
Come Prime Restaurante is one of the few restaurants in Lisbon that specialize in making a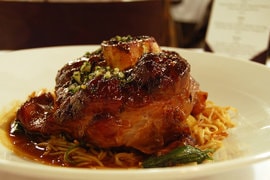 variety of Italian dishes. The Restaurante is situated in Rua do Olival right at the heart of Lisbon, so accessing it isn't really that hard.
Among the things that make Come Prime Restaurante one of a kind for dinners is its cozy space that's accentuated by a romantic atmosphere.
The main highlight of the menu in this restaurant is freshly homemade pasta and wood-fired oven pizza. But there is also a range of other amazing dishes like bruschetta, veal, truffle, lasagne, tiramisu, osso bucco, shrimp, bread and more.
Most of the Italian-inspired dishes are never complete without a glass of wine. And there's a huge assortment of local and international wines you can choose to order in this restaurant so as to complement your dining.
Tel: +351 21 390 2457
Location: Rua DO Olival 256
---
9. Taberna Sal Grosso
Taberna Sal Grosso is a casual restaurant nestled in Calcada do Forte, Lisbon which serves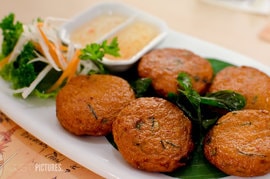 a range of super tasty dishes at decent prices. Small as it might be, the restaurant has a huge reputation in town for offering an exceptional dining experience.
The tiny restaurant partitions, the rustic table and seating arrangements as well as the beautifully dangling light fixtures make Taberna Sal Gresso a perfect dinner spot for couples, family and/or friends.
In this restaurant, customers can be treated to a number of tasty dishes including oxtail, meat platter, roast chicken, fries, fish cakes, fried sardines, tapas, mackerel with greens, fig and tomato salad and more. And to crown the entire dining experience, the restaurant offers a number of delicious wines which can be great to sample, if you are visiting Lisbon for the first time.
Tel: +351 21 598 2212
Location: Calcada Do Forte 22
---
10. Cultura Do Hamburguer
To close up the list of the top ten best restaurants in Lisbon is Cultural do Hamburguer,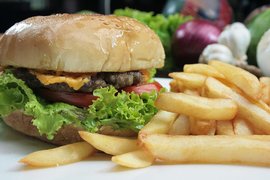 which as the name suggests, is a genius in making tasty burgers. If you have a huge appetite for burgers, fries and a host of other classic fast foods, then this is the best place to go to while on your trip to Lisbon.
And though the restaurant is a bit small, it still has a cozy space and beautiful ambiance that anyone would love. Aside from hamburgers and fries, the restaurant serves a variety of other foods including spicy chorizos, key lime pies, sandwiches, chocolate cakes, Mediterranean salads and more.
There is also an assortment of drinks including soda, juice, and wine that can complete the dining experience at the restaurant. You just can never get enough of the fast food dining at this restaurant!
Tel: +351 21 346 2322
Location: Rua Salgadeiras 38
---
In Conclusion
These are by far the best restaurants in Lisbon city for those who wish to enjoy a variety of local Portuguese and international dishes at decent prices. While most of these restaurants are a little bit tiny in terms of physical space, they still manage to offer exceptional wining and dining experiences. There's simply no better way to discover the Portuguese food culture, and by extension, the Mediterranean flavors, than visiting any one of the restaurants and wine bars featured on this list.
Want More Places to Eat?
Sign up for Cruising Sea newsletter to receive every two weeks the latest post straight to your inbox!
Do you know other great restaurants in Lisbon? If so, you are welcome to share your experience in the comments below.
Daniella has been passionate about travel, the sea, and nature for many years. As a child, she frequently traveled throughout the Mediterranean and continued with her journeys throughout her adult life.
Her experiences have created the desire within her to share her love for traveling with other passionate and adventurers who want to discover beautiful horizons and new cultures.