Sailing through the beautiful Mediterranean and Adriatic waters of Europe is an adventure in more ways than one. Besides the beautiful sights, quaint coastal towns, and pleasant weather, sailors get the opportunity to sample a wide variety of cuisine.
While much is spoken about the French and Italian cuisine by the sailors visiting this region, in my experience, other regions, such as Croatia, are also worth recommending.
In my personal experience, a sailing destination like Split in Croatia offers tremendous opportunities to take in its rich cultural and gastronomical heritage.
In this article, therefore, I would be listing the 10 best restaurants in Split Croatia serving the region's delightful cuisine.
1. Konoba Marjan
Located at Senjska 1, the Konoba Marjan is a small but incredibly popular establishment. In other words, book in advance if you do not wish to be made to wait.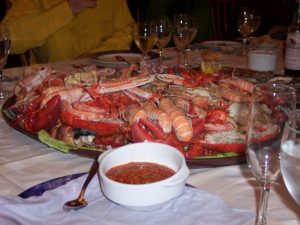 The lovely Al Fresco dining experience at the Konoba Marjan is matched by the immaculate dishes served up here, with their signature seafood dishes being the first among equals.
The seafood here is always fresh with a catch of the day selection where customers are encouraged to choose themselves.
Their fish platter, sea bass, and roasted vegetables are worth particular mention. The staff here is friendly and knowledgeable, and they would guide you to pair the right wine to go with your food.
2.Konoba Matejuska
Another small eatery, and equally popular among local and tourists alike, the Konoba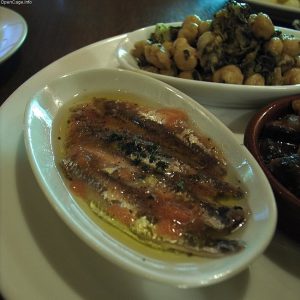 Matejuska is known for their seafood fare.
Located at Tomica Stine 3, you should look to book in advance as the place fills out very quickly.
The restaurant has a cozy, intimate and friendly feel to it, encouraging the patrons to enjoy their meal in a relaxed atmosphere.
The seafood is fresh and prepared in traditional Croatian way, with their fish platter, fried shrimp, salads, stews, and marinated anchovies particularly favored by the patrons.
They also have a decent selection of Croatian wine that goes well with the seafood.
3. Bokeria
Bokeria is a beautifully appointed restaurant specializing in Mediterranean and local cuisine. Located at 2 Cosmijeva Ulica, the restaurant has a very urban and sophisticated vibe about it.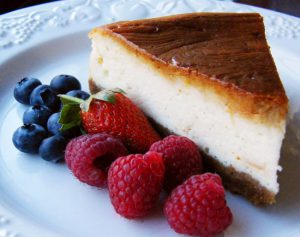 The interior is spacious, airy and bright, with the large windows providing a wonderful view of the street outside.
The menu at this establishment is extensive in its offerings with the gourmet burgers, oysters, lamb croquette, gnocchi, pasta and sea bass particularly worth recommending.
For dessert, their lavender infused cheesecake is not to be missed. The staff here are friendly, and the atmosphere is always celebratory.
4. Fife
Located at Trumbiceva Obala 11, Fife is a beloved eatery that serves up some of the best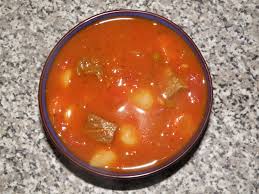 local cuisines.
The restaurant is equally popular among visitors and locals, with its generous portion sizes and home cooked deliciousness making it stand apart from the crowd.
The place has a lively feel to it, and patrons keep raving about the inexpensive but perfectly prepared dishes.
The menu is extensive with the goulash, gnocchi, sausages, grilled vegetables marinated in their secret herb mix, and seafood being notably in demand.
The service here is quick, efficient and always friendly.
5. Wine & Cheese Bar Paradox
This rather bizarrely named establishment doubles up as a restaurant and wine bar, with its specialty being local and Mediterranean cuisine.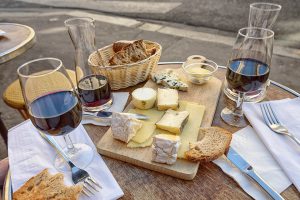 Located at Poljana Tina Ujevica 2, the Wine & Cheese Bar Paradox is a must visit for those with a passion for cheese and wine, enjoyed in a wonderful atmosphere with live music.
The seating arrangement at the wooden terrace also afford some really good people watching experience.
The restaurant has a truly impressive wine collection with their knowledgeable staff always eager to guide you through it.
The food experience here is impeccable with their cured meats, truffle cheese, charcuterie, dalmatian prosciutto, and cheese platter being a perfect accompaniment to the wine.
6. Zinfandel Food & Wine Bar
Another wine bar that also doubles up as a restaurant, the Zinfandel Food & Wine Bar is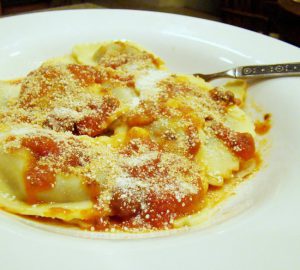 located at the trendy Ulica Marka Marulica 2, serving up signature Mediterranean and international cuisine.
The atmosphere at this restaurant and bar is lovely, with the live music making it a particular favorite for couples.
The knowledgeable staff at this establishment will guide you through their wine selection, with helpful recommendations about the pairing.
The traditional dishes at this restaurant are prepared with a modern and contemporary twist with their ravioli, lamb rack, pizzas, cheese platter, and seafood particularly worth raving about.
7. Dvor
Located at Put Firula 14, Dvor is a popular eatery specializing in local, Mediterranean, and European cuisine. Dvor is a fine dining establishment, with the tastefully and elegantly done interior setting the mood for the wonderful food and service that follows.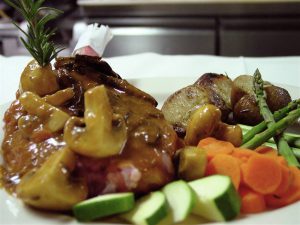 The setting of this restaurant, with breathtaking views of the ocean and sunsets, make it a particular favorite among couples.
The chefs here are experimental, providing their own twists on some of the iconic Mediterranean dishes. In particular, the deconstructed risotto, veal chop, truffles, octopus and sea bass are worth recommending again and again.
In particular, the deconstructed risotto, veal chop, truffles, octopus and sea bass are worth recommending again and again.
8. Apetit
The Appetit is a modern dining establishment with an accent on minimalism. The interior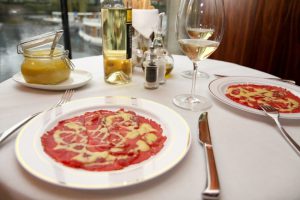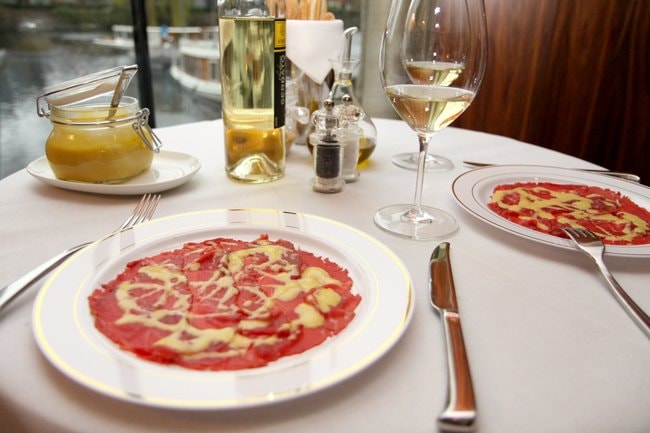 decor is sparse and modern, while the staff is warm and friendly.
Located on a small side street at Subiceva, the Appetit is known for its modern take on some classic Italian dishes. Their octopus carpaccio, pasta, semifreddo, salads, and grilled meats have earned rave reviews from food critics.
Their octopus carpaccio, pasta, semifreddo, salads, and grilled meats have earned rave reviews from food critics.
The service here is quick and earnest, and the staff is always available to help you pair the right wine with your meal.
9. Chops Grill Steak & Seafood
As the name makes it clear, the CHOPS GRILL is a steakhouse where you can sate the carnivore within yourself.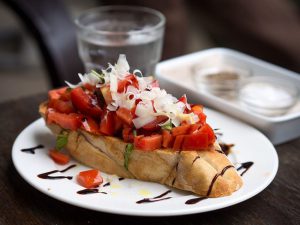 They have a wide variety of steaks, chops, roasted vegetables, and an assortment of side dishes to satisfy the most demanding of meat lovers.
Aside from their grilled items, the CHOPS GRILL also serves dishes such as bruschetta, semifreddo, and macaroni that always cooked to perfection.
The atmosphere at this establishment is casual and relaxed, and the service is quick and efficient.
10. Konoba Korta
Located at Poljana Grgura Ninskog 3, the Konoba Korta is a small restaurant that deals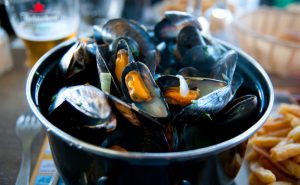 exclusively in signature Mediterranean and Croat cuisine.
The seating arrangement here is in a small, walled courtyard, with the atmosphere friendly, relaxed, and always peaceful.
The Konoba Korta is mostly renowned for its fresh seafood, with their monkfish, shrimps, and mussels being a particular favorite.
Other notable dishes worth recommending include the baked cheese, brodetto, stews, and meat pasticada. The staff is friendly, and the service, quick.
Conclusions
With the sailing and holidaying crowd always looking for news on yachts and destinations, the culinary adventure in Split is one of the best-kept secret of Mediterranean Europe.
In this article, I have tried to present my experiences at some of the top restaurants and eateries in this gorgeous coastal city of Croatia. Hopefully, this article will prove itself useful when you find yourself in the middle of a culinary adventure during your sailing trip to Croatia.
If you have more recommendations to make about restaurants in this city, do let me know via the comments section below.
Daniella has been passionate about travel, the sea, and nature for many years. As a child, she frequently traveled throughout the Mediterranean and continued with her journeys throughout her adult life.
Her experiences have created the desire within her to share her love for traveling with other passionate and adventurers who want to discover beautiful horizons and new cultures.