The Caribbean region is undeniably one of the best yachters' playgrounds there is in the world. And there are several reasons for that. Aside from the charming tropical landscape, crystal clear waters and powdery-soft sandy beaches, the region is endowed with pleasant weather all year round and boasts of vibrant, diverse cultures.
Whether you would wish to sail on a crewed or bareboat charter, hopping from one island to the next in the Caribbean can be exciting, adventurous and rewarding.
But do you really know where to take your sailing vacation to in the region? Well, here is a list of the best places to sail in the Caribbean, which you'll find truly inviting:


Guadeloupe
Perhaps the best-unnoticed boating paradise in the Caribbean, Guadeloupe is a group of islands on the Eastern Caribbean, all of which offer an unimaginable number of delights to sailors.
Of the six islands of Guadeloupe, Basse-Terre and Grand Terre are among the largest. While the former is known for its lush green forests and mountainous landscape, the latter boasts of flat, dry terrain with lots of touristic beaches.

The rest of the islands are uninhabited and relatively untouched and can be great to explore too. But the islands of Basse-Terre and Grand Terre, with a rich Franco-Caribbean culture and history, are an absolute favorite for most sailors.
Chartering a boat and exploring the Guadeloupe archipelago is an experience that can turn out to be fun and memorable, especially if you're visiting the Caribbean for the first time.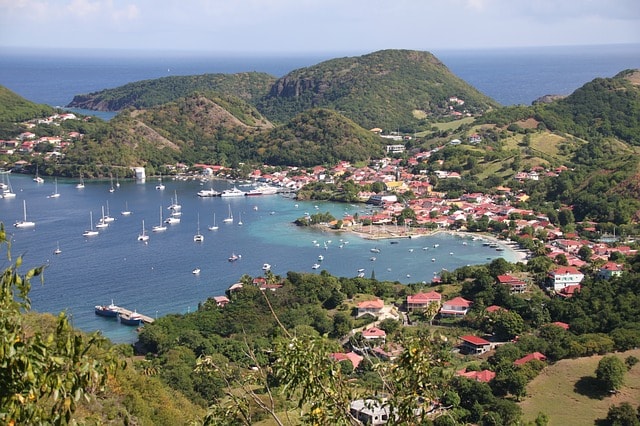 St. Lucia
St. Lucia is an Eastern Caribbean island that has a charm that can be found nowhere else in the region. Right from the dramatically tapered mountains to its inviting volcanic beaches through to the amazing reef-diving sites and fishing villages, there's more than enough to explore here as a sailor. While St. Lucia is a relatively small tropical gem, it has excellent spots for diving, snorkeling, rainforest hiking, bird watching and more, which you'll highly appreciate while chartering.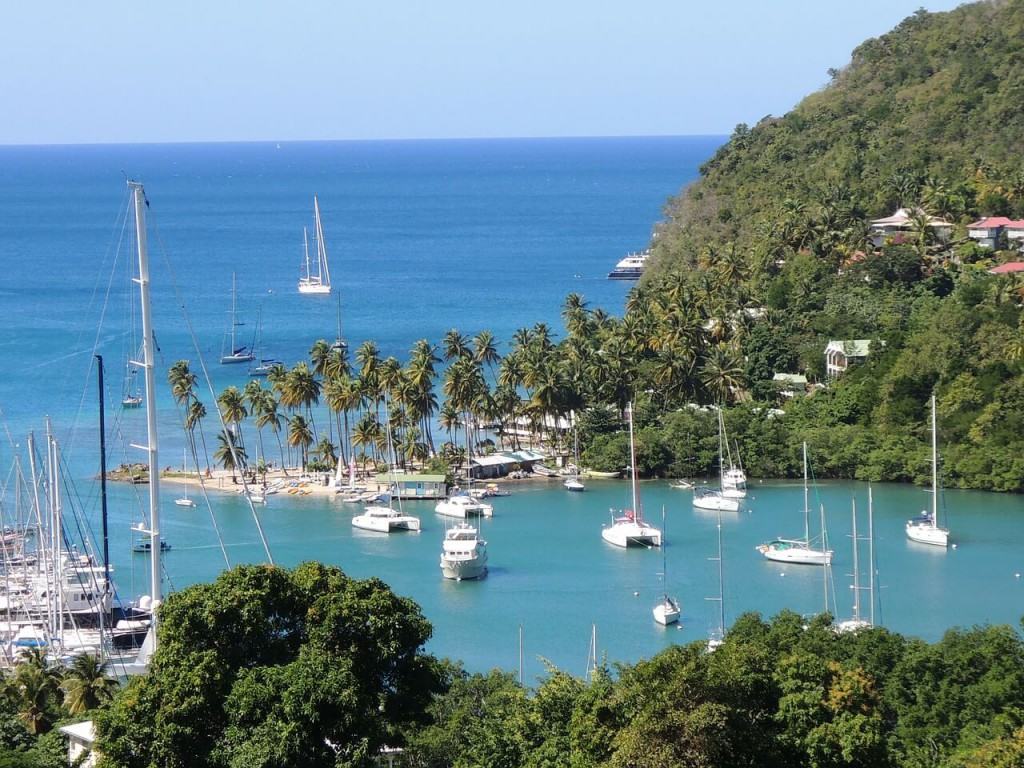 British Virgin Islands

The British Virgin Islands (BVI) is regarded by many as the top sailing destination in the Caribbean and the world at large for multiple reasons. Some of the prime reasons include the mild and reliable trade winds, the countless scenic beaches with boulders and the short distance between islands.
Tortola, Jost Van Dyke, Peter Island, Virgin Gorda, Anegada, and Norman Island are a few of the islands on the archipelago that have won the hearts of many because of their great sailing opportunities.
Dubbed the birthplace of bareboat chartering, BVI has a well established sailing infrastructure and amazing beach restaurants that can satisfy every yachter's need. Hence it is a perfect spot on the Caribbean to go to for a first sailboat experience or a catamaran charter adventure.
Apart from snorkeling and windsurfing, there are other fun activities to indulge in within the islands like visiting the Virgin Gorda Baths, exploring the Deadman's Bay at Peter Island and interacting with the locals.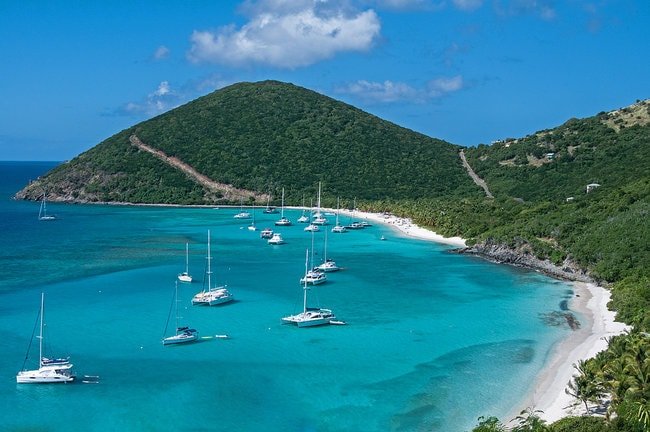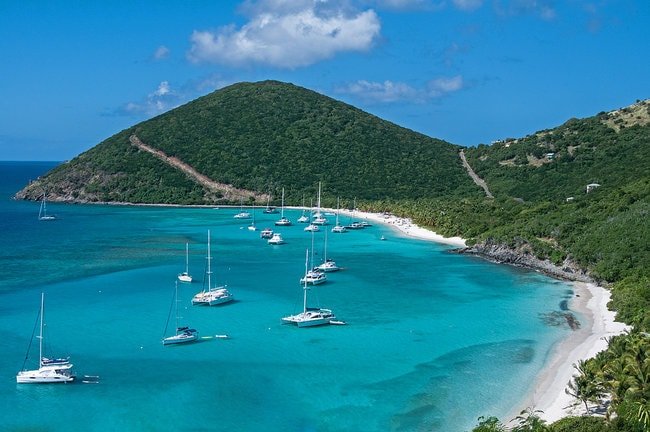 St. Martin

Strategically located between France and Netherlands, St Martin is a small yet popular island when it comes to sailing. In fact, it is one of the amazing spots there is in the Caribbean for regattas. The part of the island that is on the French territory boasts of multiple secluded beaches, several plush accommodations and a sizable number of first-class restaurants. On the other hand, the Dutch side is known for its festive nightlife and scenic beaches.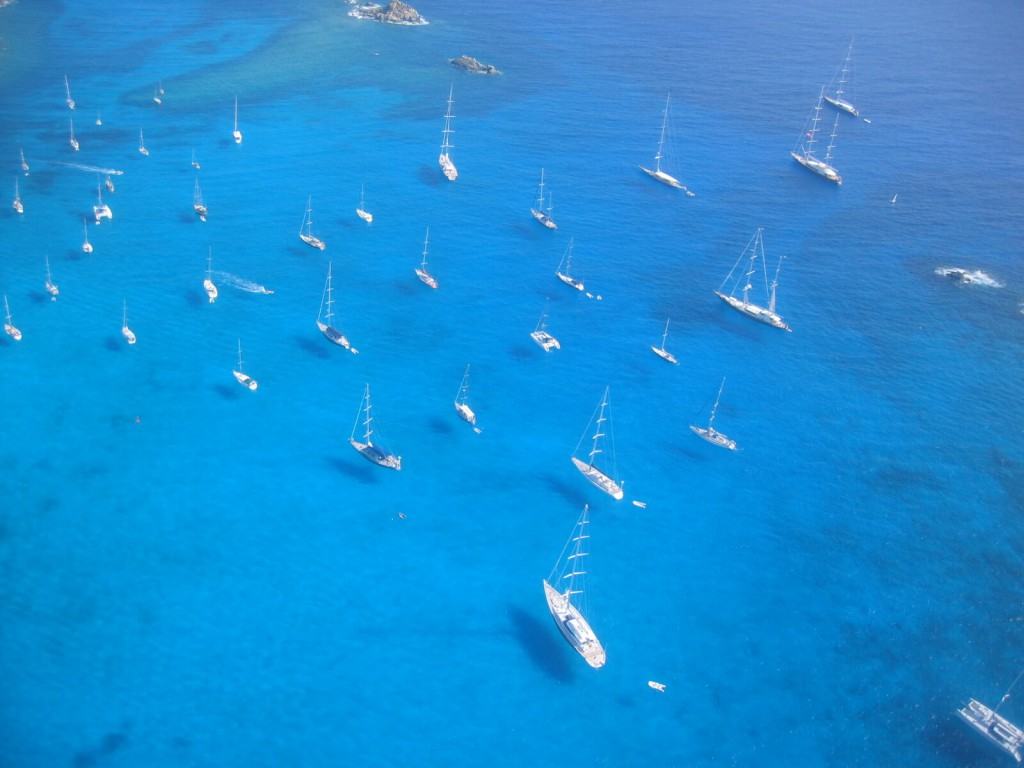 Abacos
Stretching 120-miles long, the Abacos features a chain of islands that boast of calm waters, panoramic landscapes, and warm breezes. The
long stretch also has beautiful bays, coves and well-protected harbors with full-service marinas and resorts.
This makes Abacos a coveted boating and sailing paradise. But the fun doesn't stop at sea; there are a couple of colonial towns, world-class golf courses, and countless hotels & restaurants that can spice up any yacht charter's adventure.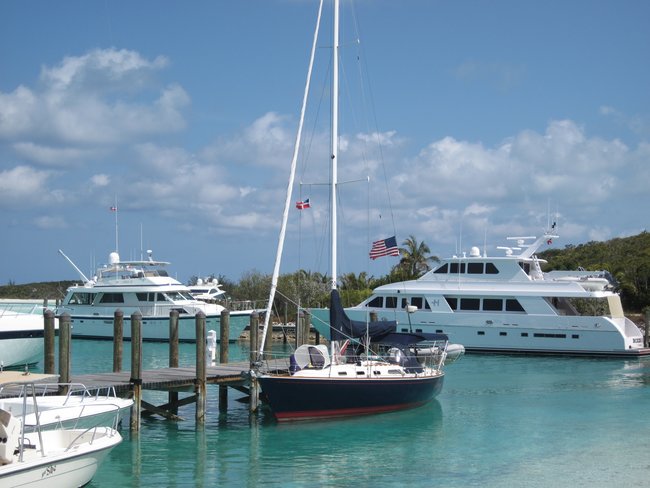 Dominica
Dominica is a nature's island that features a dramatic coastal scenery, luscious rainforests, free-flowing rivers, and relaxing thermal springs. The natural beauty of the island remains untouched and chartering is the best way to behold the beauty of the rolling hills and experience the charm of the secluded coastlines.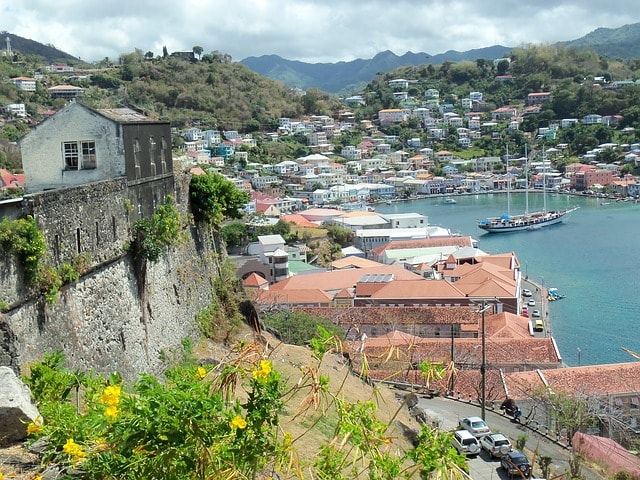 Anguilla & St Barts

St Barts is a unique gem that boasts of 20 exotic white sandy beaches on its shoreline. Most of the beaches here boast of spectacular coral reefs and there are some that feature offshore Marine Reserves.
St. Barts is a yachters' paradise that's well known for hosting superyachts. Many celebrities come to the island to unwind and enjoy the region's French-inspired culture as well as tasty cuisines.
Further north lies Anguilla, a territory that proffers its visitors a range of fresh seafood, whose preparation is inspired by Caribbean, French, British and Spanish style of cooking. With things to explore at one go, the sailing experience here will most certainly be rewarding.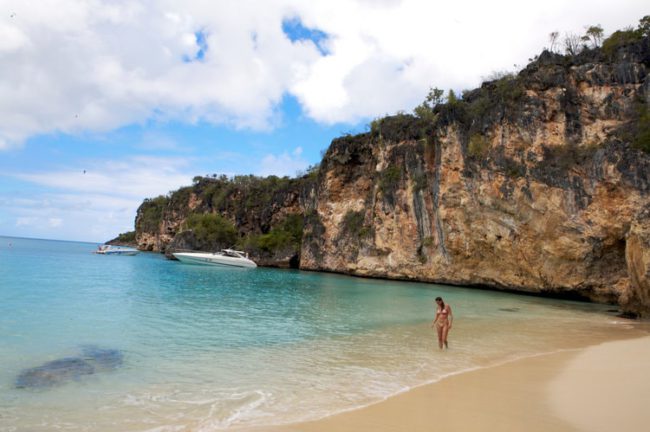 Grenadines

Stretching through the nations of St Vincent and the Grenadines and Grenada, Grenadines is a chain of islands that promises to offer sailors a full range of authentic Caribbean experiences.
The islands of Bequia, Mayreau, Union Island, Carriacou, and Tobago Cays are known for their impressive barrier reefs, quintessential marine parks, and relaxing beaches. The opportunities to sample fresh seafood and experience diverse local cultures along these islands also exist in abundance.
Mustique and Canouan Islands, on the other hand, are private islands famous for their pricey accommodations, quiet beaches, and low-key sailing environments.
They also boast of first-class snorkeling spots that can be super fun to explore. So regardless of the sailing experience, you're looking for in the Caribbean, the Grenadines has it all.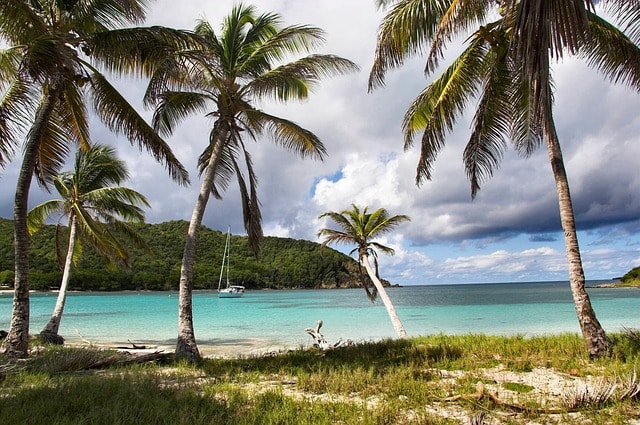 Antigua & Barbuda

Located on the Eastern part of the Caribbean, Antigua, and Barbuda are among the famous charter destinations in the region. The two islands consist of 365 pristine beaches with innumerable anchorages and harbors that make them an enticing paradise for sailors.
Barbuda is famous for its magnificent snorkeling spots and incredible bird sanctuary while Antigua has lots to offer in terms of secluded
powdery-soft beaches, beautiful bays and unimaginable coral reefs.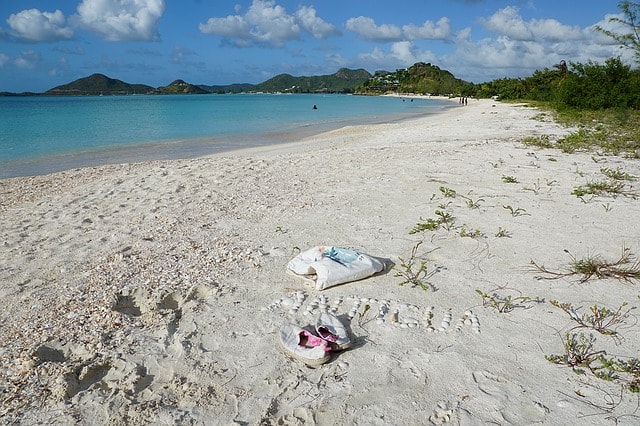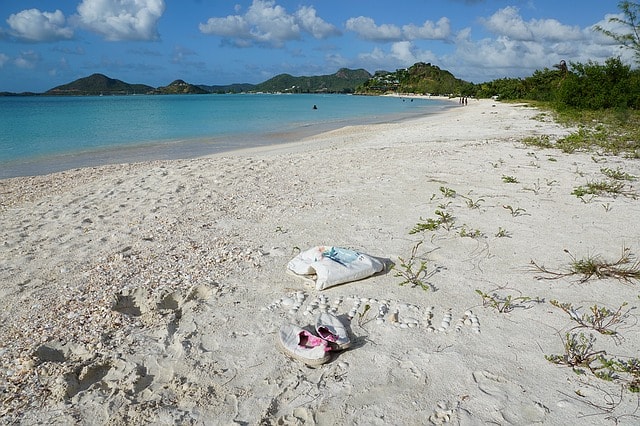 Grenada

Lying south of the Grenadines, Grenada is a rolling, mountainous island  that's well-known for its crystal-clear waters, Volcanic black & white coastline as well as stunning coral reefs.
The early cultural influences of the islands had influences from Europe and South America, something that's reflected in the local language and cuisine. Grenada's weather is consistently warm throughout the year, even in the months of August and September when tropical storms are at their highest.
The islands are also equipped with protected harbors and boast of good anchorages too. That, plus the superb accommodation around, makes Grenada a top choice for any charterer wishing to sail the Caribbean.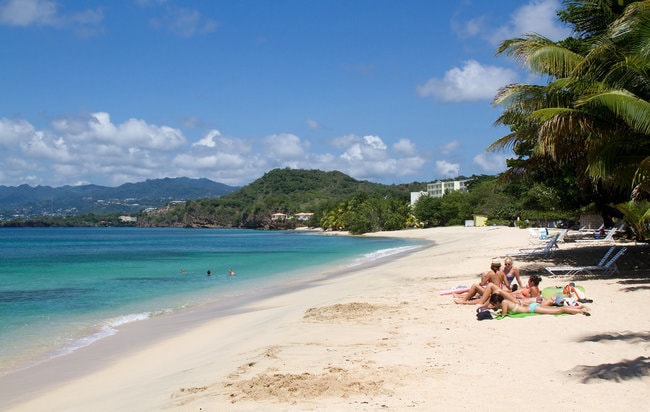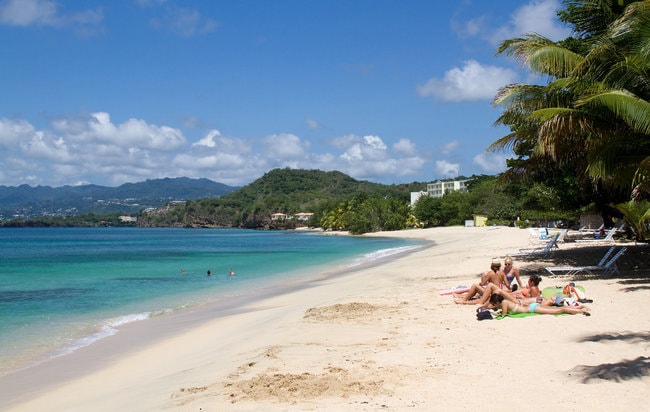 The Spanish Virgin Islands

Located about 10 miles off Puerto Rico, the Spanish Virgin Islands are famous for their mellow environment and laid-back atmosphere. The Spanish Virgin Islands are made up of the charming Vieques and the alluring Culebra. 
Vieques is the home of lush, unscathed Caribbean beauty and offers a perfect playground for diving, biking, horseback riding and hiking among other nature-inspired activities.
Culebra, on the other hand, has a reasonable amount of water depths that are just ideal for snorkeling and scuba diving. The island also boasts of hard and soft corals that are coupled with tropical fish and other sea life to make the underwater experience unbeatable.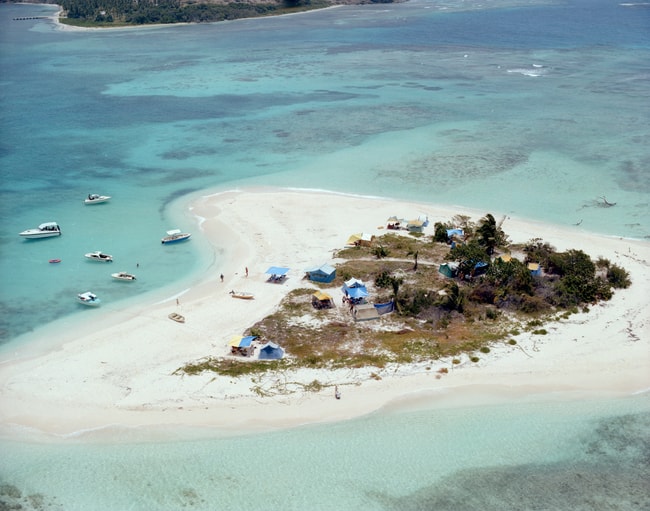 Conclusion
With such an amazing list of places to visit in the Caribbean, you can almost be spoilt for choice on where to take your upcoming yacht charter vacation to. But since each of the islands has something unique to offer, you can never miss finding one that perfectly suits your sailing needs.
One important thing you should know is that you don't have to own a yacht or have sailing skills to cruise the region. There are many options like bareboat charter, luxury yacht charter and crewed yacht/catamaran charter that you can take advantage of for a fun and adventurous sailing experience.
Want More Sailing Destinations?
Sign up for Cruising Sea newsletter to receive every two weeks the latest post straight to your inbox!
Do you know other beautiful places to sail in the Caribbean? If so you are welcome to share them in the comments below.