Maui is undoubtedly one of the most coveted holiday destinations in Hawaii, especially for snorkelers, divers, and whale watchers. There are basically two prime locations in Maui that holiday-makers are interested in: Molokini Crater and Turtle Town.
Molokini is a crescent-shaped volcanic crater that plays host to more than 250 species of marine fish and 38 thriving corals. On the other hand, Turtle Town is a popular snorkeling destination known for its abundance of sea-green turtles.
Well, a tour to these two spots sounds great but the challenge might be, choosing a perfect tour service that will guarantee a fun-filled experience in the waters. Currently, there are several snorkeling tour boats that take guests to both Molokini and Turtle Town.
However, each of them offers different amenities, foods, equipment, and other services aboard. They also have different departure points from Maui. So what's the best snorkel tour service you can use to explore the waters of Molokini and Turtle Town?
Well, here is a list of the 5 best Molokini snorkel tours
1#. Molokini & Turtle Arches Snorkeling Trip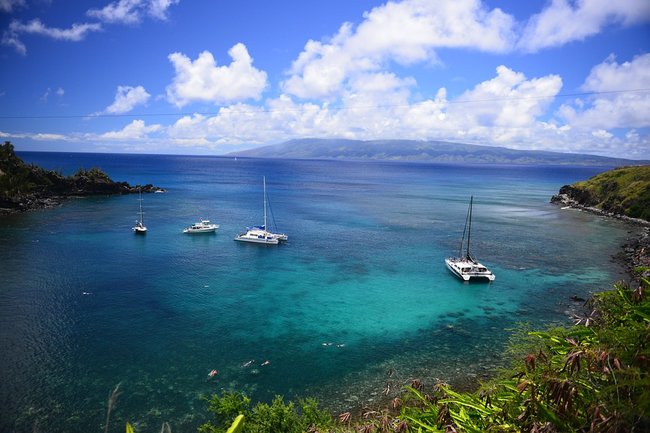 Average Rank:  4.9 out of 5
Getting aboard the Ocean Odyssey is one of the surest ways of guaranteeing a fun-filled snorkeling experience at the iconic Molokini reef and the world-famous Turtle Town. While on the Molokini & Turtle Arches trip, you can venture deep into the crystal clear waters of Maui and encounter up-close with colorful marine fish, abundant corals, and spectacular underwater arches.
The Ocean Odyssey is a 54-foot, single-deck catamaran that features a number of amenities onboard including a gallery bar, water slide, two bathrooms, and a snorkeling platform. The crew consists of an experienced captain and certified naturalists who offer complementary education talks and learn-to-snorkel classes. The boat usually departs from
Ma'alaea Harbor and the entire snorkeling trip takes around 5 hours.
Key Highlights
More than 250 species of marine fish to explore
Delicious continental breakfast and sumptuous BBQ lunch
Free snorkeling equipment
Complimentary alcoholic beverages (for adults aged 21 and above)


---
2#. Molokini Snorkeling Adventure Aboard the Calypso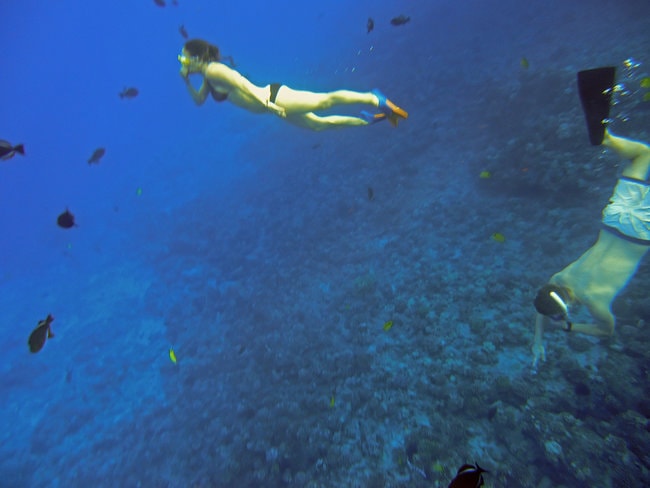 Average Rank:  4.8 out of 5
The high-speed, triple-deck Calypso catamaran ushers you to the unique island vibes and beautiful aquamarine waters of Hawaii. An excursion to Molokini Crater and Turtle Town aboard the Calypso gives you a unique opportunity to explore the waters of Maui and
encounter with native Hawaiian marine species like the manta rays, sea urchins, eels, sharks, sea green turtles, and more.
During winter, the Calypso can cruise through the coast of Maui where you can witness Humpback whales or dolphins gracefully jumping up and down.
Some of the amenities that are available onboard the Calypso include two water slides, two freshwater showers, restrooms, floatation devices, and a glass-bottom viewing window. The boat also features a wide stairway for getting into and out of the water and a perfect shade for resting after snorkeling.
In addition, there are lots of Jimmy Buffet music tracks played onboard the Calypso to entertain the guests. The departure point of the Calypso is at Maalaea Harbor, South Ferry Loading Dock. The entire snorkeling trip takes approximately 5 hours and 30 minutes.
Key Highlights
Triple-decker catamaran with ample seating
Glass-bottom viewing window
Continental breakfast and BBQ lunch
Informative ecological and historical narration
Use of high-quality snorkeling gear and flotation devices
Onboard music (plenty of Jimmy Buffet)


---
3#. Molokini and Turtle Town Snorkeling Adventure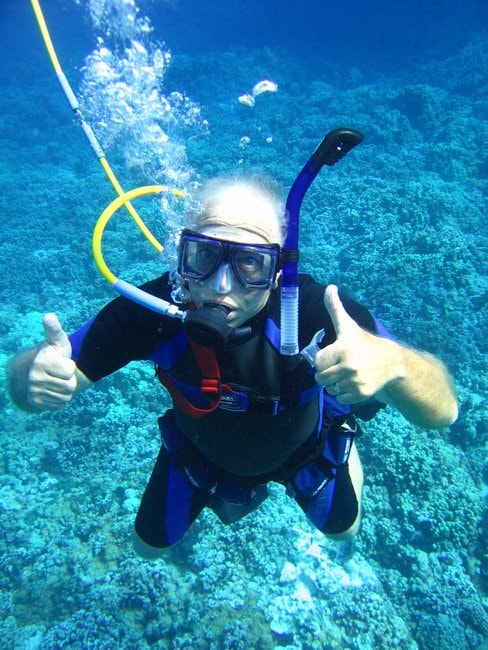 Average Rank:  4.8 out of 5
The holiday experience in Hawaii can never be enough when you embark on a Molokini and Turtle Town Adventure. Enjoy some continental breakfast aboard the classy boat as you start off your tour to Maui's best snorkeling sites.
As you cruise through the crystalline waters of Maui, you can catch a glimpse of Humpback whales splashing waters as they jump and down. And when the boat stops at Molokini, you know it's time to go underwater to explore the huge marine biodiversity in this area. On a fairly good day, you can enjoy up to 100 feet or more of visibility while snorkeling in Molokini.
After Molokini, the boat can take you to Turtle Town or a spot known as Coral Gardens, where you'll get a chance to swim with the Green Sea Turtles and behold the beautiful coral species unique to these areas. After a rather tiring snorkeling experience, you can sit back
and enjoy deli-style lunch served with juices and/or sodas. Mai Tais cocktails and beer are also available but at a cost of $3.
The tour boat has a number of amenities that include 2 restrooms, freshwater showers, a shady cabin, and an easy-to-use stairway for getting into and out of the water. It usually launches from Malolo Maalaea Harbor –Slip 87 and the snorkeling tour lasts approximately
5 hours and 30 minutes.
Key Highlights
Snorkeling at Molokini Crater and searching for sea turtles at Turtle Town
Onboard instruction and deluxe snorkeling gear
Continental breakfast and deli-style lunch served with cocktails (available at a small price)
Professional, friendly, experienced, and safety-oriented crew
Lifeguard present in the water throughout the tour


---
4#. Molokini Sail and Snorkel Adventure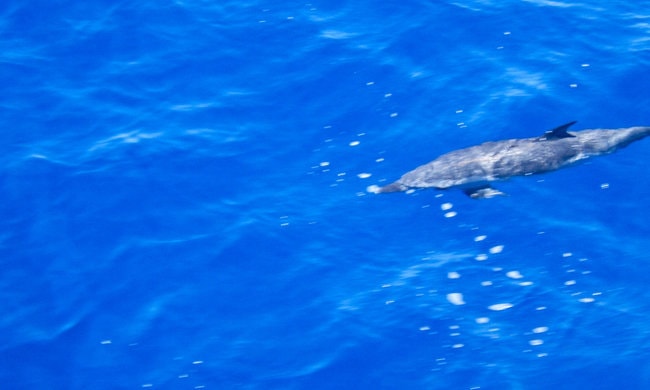 Average Rank:  4.7 out of 5
Experience the wonders of Maui by getting aboard the 55-foot, glass-bottom catamaran that will take you to the stunning Molokini Crater and the charming Turtle Town. A trip from Maalaea Harbor to Molokini takes about an hour or so.
Along the way, you can take time to appreciate the amazing views of the Haleakala volcano, Maui's beautiful coastline and a number of islands that can be spotted on the horizon. Upon arrival at the Molokini Crater, you can launch deep into the water and interact with thousands of fish, explore the flourishing corals of Hawaii and, if possible, take some underwater pictures.
You can also join the kids in viewing the colorful marine fish on the huge bottom-glass window right from the boat. You simply don't have to get wet in order to enjoy the underwater scenery.
After snorkeling, you can sit back and enjoy some freshly cooked BBQ lunch featuring chicken breasts, pulled pork, hot dogs and garden burgers( for vegetarians) alongside chips and desserts.
There's also an open bar on board where you can grab a beer or a glass of wine as you cruise back to Maui. The departure point from Maui is at Maalaea Harbor and the snorkeling adventure takes about 5 hours.
Key Highlights
Molokini morning snorkeling adventure
Complimentary breakfast and lunch
Crystal clear glass-bottom viewing window
Unlimited beer, wine, and juices


---
5#. Small Group Molokini Snorkel & Green Sea Turtle Adventure from Maui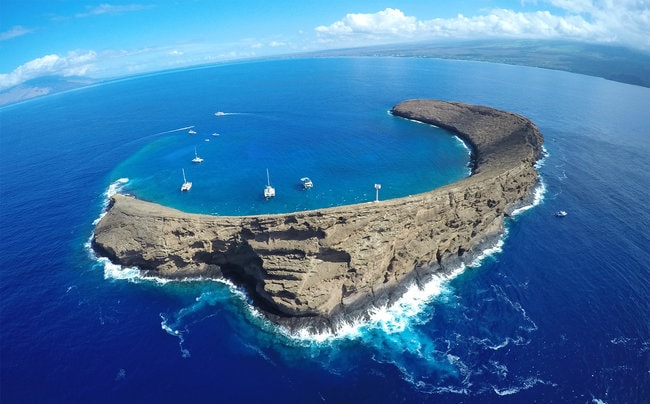 Average Rank:  4.7 out of 5
If you wish to go on a Molokini and Green Sea Turtle snorkeling adventure with a small group, then getting aboard the eco-friendly and military-inspired raft can be a great idea. Departing from Kihei Small Boat Ramp, the raft can take you on an unlimited morning adventure that will see you take the first stop at Molokini.
Since the raft always departs at 7 am, you can be guaranteed of enjoying an uncrowded snorkeling experience at Molokini. From Molokini, the next prime location to head to is Turtle Town. The boat can stop somewhere in between for you to witness the recent lava flows and when you reach La Perouse Bay, you can enjoy sightings of Hawaiian spinner dolphins playing.
At Turtle Town, the sight of Hawaiian Green Sea Turtles will finish your day in style as you snorkel through Maui's crystal clear waters. You can enjoy a sumptuous deli lunch as you go back home. The raft departs from Kihei Small Boat Ramp and the snorkeling trip lasts about 5 hours.
Key Highlights
Snorkeling at Molokini with visibility of up to 180 feet
Stopover at La Perouse for sighting dolphins
Chance to swim with Hawaiian Green Sea Turtles
Complimentary breakfast and lunch


---
In Conclusion
Each of these snorkel tour providers offers a unique snorkeling experience hence you should compare and identify one that suits your holiday needs. Also, be sure to inquire about the prices, amenities, snorkeling equipment, complementary foods and/or any other services provided on board. That will go a long way in ensuring you book a comfortable tour boat that will guarantee a fun-filled snorkeling experience in Maui.
---
Guide to Choose the Best Molokini Tour
About Molokini Crater
Molokini is a crescent-shaped volcanic the crater that sits just a few miles off Maui's shore. Rising 300 feet from below the ocean's surface and spreading almost half a mile across, the crater is home to more than 250 species of tropical fish and 38 species of flourishing corals.
It is the only protected Island Marine Sanctuary in the whole of Hawaii.
The water around the crater is crystal clear and boasts of excellent visibility, making the area a true paradise for snorkelers, divers, and swimmers. Every year, Molokini plays host to thousands of holidaymakers from America and the rest of the world, who are out to unwind or just have a good time.
---
What You'll Experience
A snorkeling tour to Molokini by boat presents a once-in-a-lifetime opportunity to experience the wonders of Hawaii. As you start off your tour to Molokini, you'll be served with delicious continental breakfast, even as you sink deep into the perfect scenery of Maui. Most boats usually have experienced naturalists onboard to help you piece together the history and ecology of Molokini.
You might also be lucky to receive snorkeling classes if you're a beginner. At Molokini crater, you can venture deep into the waters for an up-close encounter with beautiful marine fish and creatures like manta rays, eels, sea urchins, shark, yellow tang, ornate octopus, Threadfin Butterfly, Black Triggerfish and more.
That, plus the colorful corals form spectacular underwater scenery. This is an experience you wouldn't want to miss. After snorkeling, you can return to the boat for a sumptuous BBQ lunch as you relax. You might also enjoy some drinks-both soft and alcoholic-just to crown the whole tour experience in style.
---
Best Way to Get There
The safest and most convenient way to get to Molokini Crater is by boat. There are plenty of catamarans and rafts that take guests on tours and private craters to the island. These boats mostly provide food, snorkeling equipment, snorkeling lessons, educational narrations and refreshments onboard. It only requires you to pay a reasonable fee for you to enjoy an all-inclusive snorkeling tour experience to Molokini.
---
When Is The Best Time To Do A Molokini Tour?
Any time of the year is really a good time to visit Maui and Molokini Crater for a snorkeling adventure. But if you would want to catch a glimpse of the Humpback whales swimming gracefully in the waters of Maui, then the period between November and May can be the best. This is the official whale season when Humpback whales migrate from Pacific North West to Hawaii to mate and give birth.
---
Tips To Have the Most Pleasant Snorkeling Adventure
For an immersive snorkeling adventure in Molokini, you need to take an early morning snorkeling tour, when the area is less crowded and the water is in its pristine condition.
Most catamarans depart from different points in Maui earliest at 7 am hence you should be keen on catching this first boat.
Also, in order to have the best snorkeling tour experience, you need to choose
a boat that has numerous amenities onboard. Some of the amenities you might need to look for include ample seating, bottom glass-viewing window, deluxe snorkeling equipment, and stairs for getting into and out of the water.
A boat that provides breakfast, lunch, and refreshments on board can also be great to take a tour.
For an even extended fun in the water, you can choose a boat that offers at least 5 hours of snorkeling tour experience to Molokini. You can always compare among the popular tour providers in Maui to find the most ideal.


---
What to Bring Along
When preparing for your snorkeling tour to Molokini, be sure to include the following in your backpack: a
An underwater camera might be available onboard for hire but may only end up costing you more. You can also carry a few extra bucks for purchasing alcoholic drinks after snorkeling if need be.
---
How Deep is the Molokini Water for Snorkeling?
The Molokini waters are so crystal clear that you can enjoy visibility of up to 100 feet and more on a good day. That means you can experience firsthand how the underwater scenery looks like and can even take crisp clear photos just to document your underwater adventures.
---
Is it Worth Doing a Snorkeling Tour to Molokini?
Yes, going on a Molokini snorkeling tour offers you a unique chance of witnessing Hawaii's beautiful scenery, exploring the magnificent underwater world, and enjoying some classic foods while aboard the catamaran. The tour can also be a great opportunity to strengthen the family bonds and/or facilitate a team-building experience. By the end of the tour, you would have enjoyed lots of snorkeling and learned a lot about Molokini's marine ecology as well as the history of the crater.
---
Who Are The Tours For?
Molokini snorkeling tours are for anyone who's out to explore the aquamarine waters of Maui and basically, have a good time. Whether you're a novice or an experienced snorkeler, you'll always enjoy a fun-filled experience while on the trip. You are free to bring along family, friends, and/or colleagues. The majority of boats offer a bottom glass-viewing window, something that can be fun, especially for kids. Even adults can explore the rich school
of marine fish swimming underwater through the glass without getting wet. The trip is just ultimate fun.
---
Is Snorkeling at Molokini Safe?
Venturing deep into the waters of Molokini can be complete if you have good experience in snorkeling and/or diving. However, most boats usually have snorkeling professionals on board, who provide snorkeling classes under a closely monitored environment. Even while others are snorkeling there's a team of safeguards going around and looking out for anyone who might have been overwhelmed by the water.
---
Price Range
The cost of a snorkeling tour to Molokini largely depends on the type of boat used, the amenities available onboard and the time taken in the waters. However, the tour prices can range from as low as $70 to as high as $150 and more. The prices may cover foods, refreshments, snorkeling equipment, and other services offered onboard.
---
In Conclusion
Molokini can be a safe haven to snorkel and chill out during the holiday. This hidden gem provides numerous opportunities to experience nature at its best while still learning a lot about the ecology of Hawaii. So if you've been wondering where to enjoy water sports this season, then visiting Molokini might just be a great idea. The entire snorkeling tour
experience from Maui to Molokini and back can simply give you a bang for your buck.
More Tours
Have you already participated in one of these tours? If so, you are welcome to share your experience in the comments below.
Daniella has been passionate about travel, the sea, and nature for many years. As a child, she frequently traveled throughout the Mediterranean and continued with her journeys throughout her adult life.
Her experiences have created the desire within her to share her love for traveling with other passionate and adventurers who want to discover beautiful horizons and new cultures.