The Bahamas possess more than 700 beautiful islands and cays that offer some of the most spectacular views in the world! So… you would agree with me that a sailing trip in this heaven is a getaway not to miss out on! If it's your first time chartering in the Bahamas region and you are looking for a sample 7-day Abacos sailing itinerary, then you came to the right place!
Day 1 # Man-O-War Cay
Start your sailing trip from the Marsh Harbor and enjoy an excellent lunch aboard your chosen yacht while slowly making your way to Man-O-War Cay.
This place is entirely different from any other Abacos island and also renowned for being one of the most beautiful islands in the Abacos.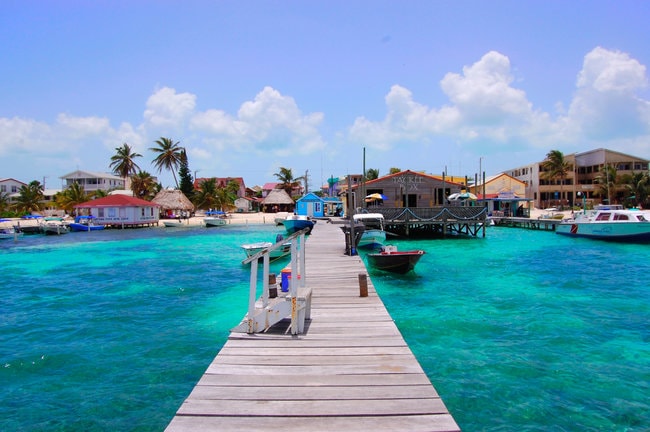 What to do
Man-O-War Cay is a conservative and "dry island"; you will be able to find just a few restaurants, four little churches, a grocery, one hardware store, a boatyard, and some narrow lanes. This town in the middle of nowhere is so tiny that it will only take you less than 1 hour to explore the place. The people are quite conservative and reserved but very friendly and polite. There are a few beautiful beaches where you can spend the day, sit back and relax. You'll find endless opportunities for kayaking, paddle boarding, swimming, snorkeling, scuba diving, and sunning.
Where to eat
A couple of good eateries are to be found here, but the "Hibiscus" Cafe is the best restaurant in the area since the food and the service is consistently fantastic. If you crave something tasty, try the fish club sandwich and the coconuts fried, it is absolutely delicious!
What to visit
Take the opportunity to explore the building history, well-known for its wooden boats that were built on this island, as well as a lovely store called "Norman Albury Sail Shop," where you can stroll and enjoy seeing handcraft bags before heading to another beautiful heaven!
---
Day 2 # Great Guana Cay
If kicking back and relaxing with no schedule is your wish, the Great Guana is the right place for it! The beauty of this Cay is that there are very few choices of restaurants and a small service store.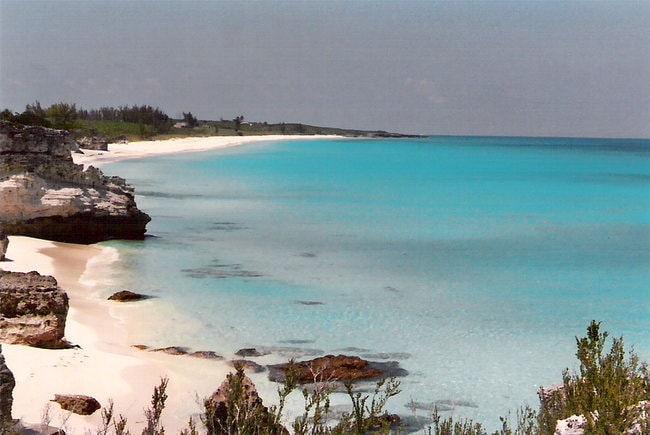 Where to stop
Make a stop and tie your boat at the Fowl Cay Marine Park for snorkeling in the clear blue water to see beautiful Barracuda swimming among coral reefs. Just north of Great Guana, you'll find a fantastic beach surrounded by a tree-lined cove from where you can enjoy watching the most beautiful topography of the island.
Where to eat
Have some tasty meals at Orchid Bay Yacht Club. They offer a wide variety of local dishes. Another great place to have fun and eat is the Grabbers Bed, Bar & Grill, where you can take a live music show and enjoy the sunset right from the bar.
---
Day 3 # Green Turtle Cay
From Great Guana, set sail for another beautiful island called Green Turtle Cay. There are so many things to do on this island, and snorkeling is one of the main activities you'll enjoy there.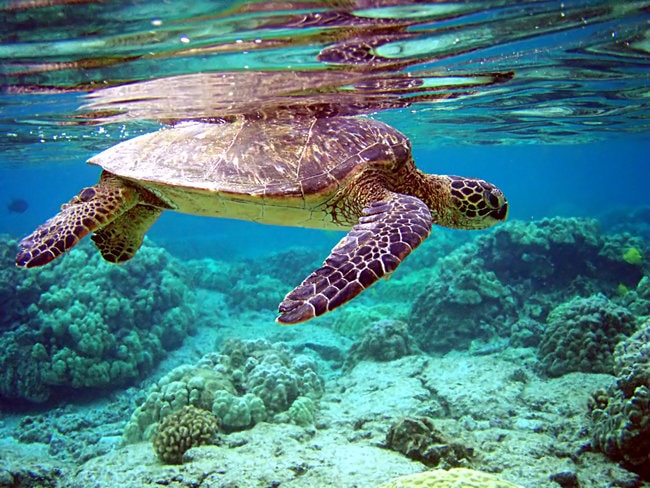 What to do
Whether it is to do a picnic on the beach, dive with wild dolphins, swim with turtles, feeding the no-name pigs, Brendal and his family team will guide you all along with those fabulous discoveries. An excursion not to miss!
Where to eat
The best-laid-back places to enjoy food, a swimming pool, live music, good wine, and excellent services are the Green Turtle Club and Marina. After a long sail, this tourist dollar bill place will meet all your needs. Oh..before you leave, make sure to stick one of your personalized bucks on the wall!
Where to visit
Green Turtle Cay's history will get you to go back in time to the Albert Lowe Museum! Once used as a fisherman's home, today, it has become a famous place on Abacos where you'll discover fascinating history, each posted on the wall, which will add to your journey unforgettable memories.
---
Day 4# Treasure Cay
Once you arrive at Treasure Cay, make a stop for snorkeling in the clear blue water among all kinds of bonefish at Manjack Cay, a perfect place to relax, swim, fish, and …enjoy! A few private houses for vacations and a beautiful beach are all you will find on this lovely little bay, which is more than enough to have a relaxing journey!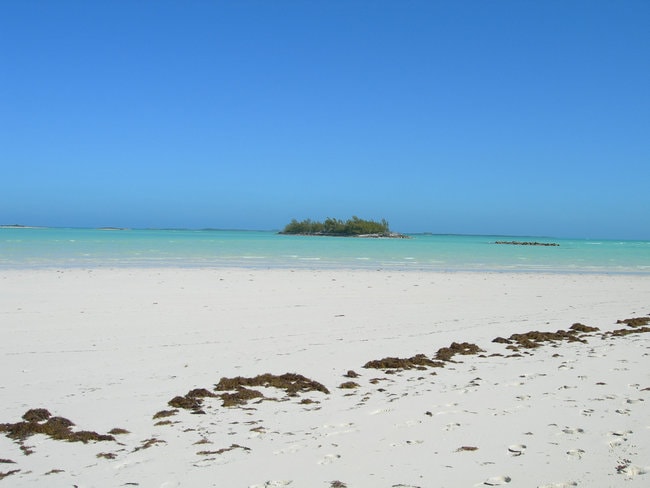 Where to visit
Windward Point is another spot to visit while you are at Treasure Cay, with 3.5 miles of white sand beach and clear blue shallow water. You will be mesmerized by the beauty of this long sandbar.
What to do
If you wish to have a great family adventure, "Abaco Tours and Activities" offers guided excursions as well as fishing trips, kayaking, and all you need to have a good time!
---
 Day 5 # Hope Town
Ok, after having had great moments at Treasure Cay you can now head to Hope Town.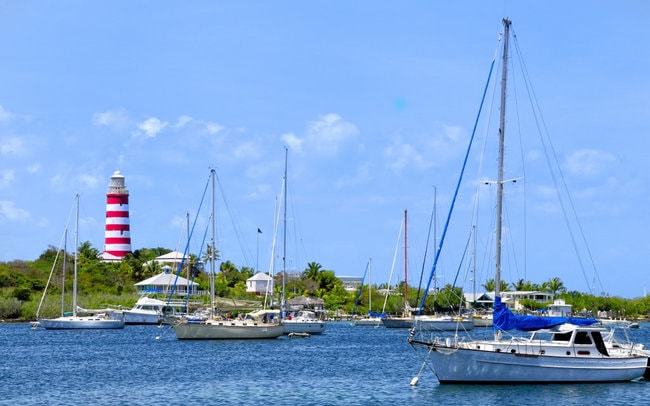 Where to visit
There you'll find a museum with the famous Candy-Striped lighthouse that was controlled by the British government in 1812 during the war. A great place to visit!
What to do
Jason and Francis, a professional, friendly crew from Froggies Out Island Adventures, will take you for a snorkel excursion to the most spectacular coral reef region to explore beautiful fishes and rays. You can pack your own equipment or if you prefer, rent them there.
Where to eat
Looking for something to eat? The best place I can suggest to you is the "Firefly Bar & Grill"; the food is terrific, and the ambiance is fantastic! Everyone arrives by boat at this 5 stars restaurant to enjoy the food, the drinks, the music, and the spectacular view from the balcony on Elbow Cay. To top it all, the dockage is free:)
---
Day 6# Little Harbor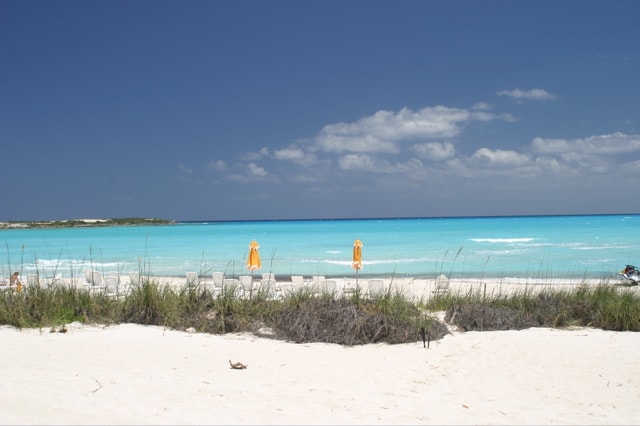 Where to stop
Sailing to the North of Little Harbor will bring you to the Pelican Cays Land and Sea Park at Sandy Cay. Please… take your underwater camera with you because if you don't, you might regret it! This is one if not the best place in the world for snorkeling.
You'll have the chance to explore Turtles, beautiful fishes of all kinds, fantastic coral reefs, undersea caves, Spotted Eagle Rays, and red arrows. Even if you decide to come back year after year, you will never get bored here! Sometimes the current can be strong, so I would suggest you go only at slack tide.
Where to eat
It's always great to have a good dinner after a long snorkeling tour.
Pete's Tavern will be the best option to enjoy excellent services, tasty food, refreshing drinks, and a fabulous ambiance. Extremely recommended!
---
Day 7# Elbow Cay
Elbow Cay is a pleasant place to hang out for a while, and walking through this paradise is just magical. There are a few marinas to dock your boat, some nice resorts to stay in, beautiful beaches to relax in, great restaurants abound with tasty food, friendly people, and the famous lighthouse.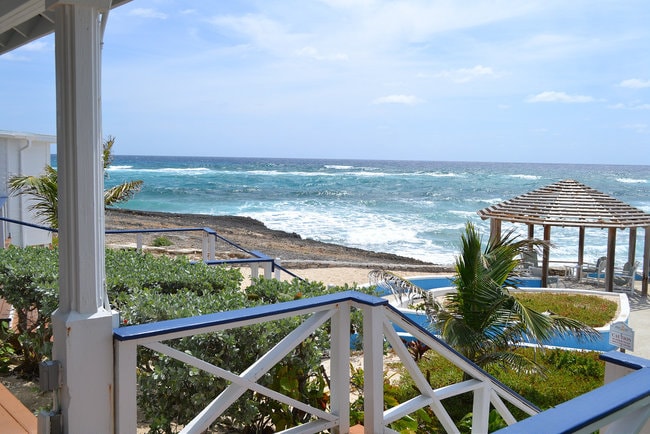 Where to stop
If you can, anchor at Tahiti beach to swim in the clear blue water, find some seashells, explore small sea life, have a couple of pictures, and have fun with your family or friends. Bring some provisions with you, as there are only a few private villas on this beach. This is the perfect sandbar to lay in the shallow water and have a sea nap.
Where to eat
End your trip pleasantly in Abacos Inn restaurant, where you'll find the best conch fritter and Goombay Smash. But, slowly, with this Bahamian cocktail, it is strong:)
---
Back to Marsh Harbour
Now it only remains for you to sail for about 10 miles trip to get back to Marsh Harbour.
How to get there
They are two ways to arrive at Marsh Harbour
Many people find it much easier to take their departure from Florida to Abacos.
The first way: is to take a ferry or a taxi boat from Fort Lauderdale to Marsh Harbour.
The second way: is to take a flight from Fort Lauderdale to Marsh Harbour
When is The Best Time?
May to Jun is the best time to sail to the Abacos, as the hurricane usually blows from June to November.
Tips
1) Make sure to bring mosquito repellent with you, as they are plenty of them in the early morning and after sunset.
2) It is better for you to bring a light jacket or a sweater, as it can get cooler in the evening.
3) Take a copy of "Steve Dodge's 2010 Cruising Guide to the Abacos" with you and use it as a guideline. It is full of the best anchorages and places to have fun!
4) Choose only a catamaran yacht to sail the Abacos. It will allow you to anchor near the shore thanks to its shallow draft, and you'll have more space and comfort
In Conclusion
There is no doubt that the Abacos is the best cruising ground in the Bahamas; this itinerary will help you plan your next trip to these beautiful islands. Don't waste any time; pack your clothes and book your yacht for an unforgettable holiday in the Abacos!
Want More Sailing Places?
Sign up for Cruising Sea newsletter to receive every two weeks the latest post straight to your inbox!
Do you know other places to sail in the Abacos? If so, please, feel free to share them in the comment below.
Daniella has been passionate about travel, the sea, and nature for many years. As a child, she frequently traveled throughout the Mediterranean and continued with her journeys throughout her adult life.
Her experiences have created the desire within her to share her love for traveling with other passionate and adventurers who want to discover beautiful horizons and new cultures.