Endowed with beautiful sun-warmed sceneries, unspoiled white sandy beaches, vibrant reefs, and multiple underwater wreck sites, the BVI is a Caribbean destination that's alluring in every sense. Steady trade winds and innumerable well-equipped marinas also make the area a true paradise for sailors. That means with a well-thought-out of 8 days BVI bareboat itinerary, there's a lot you can explore in this quintessential Caribbean chartering area.
---
Climate
The British Virgin Islands (BVI) experience a hot tropical climate that's moderated by trade winds. Temperatures vary slightly throughout the year, with maximum daily temperatures in summer being 32C and minimum hovering around 24C. Winter, on the other hand, records about 29C and 21C in maximum and minimum daily temperatures respectively.
During winter months (November to January) Northeast Trade Winds blow at speeds of 15 to 20 knots. Christmas winds sweep at 24 to 30 knots for several weeks and in February, the winds shift to the east. By June, the wind blows southeast at 10 to 15 knots. The winds are at their weakest in the months of September and October.
When is the Best Time to Sail to the BVI
Any time of the year can be a good time to go bareboating in the BVI. The period from December to April is high season. If an action-packed holiday is what you desire, then this can be the most ideal time to visit. Things start slowing down during the months May and June and this a great time to go for a calmer and more peaceful cruising experience. There is a slight risk of hurricanes in September and October. But since the chances of them occurring are very low, you can still dare sail the sea here at this time.
Here is a sample BVI itinerary that you might need to consider:
---
Day 1: Nanny Cay
Featuring a naturally sheltered marina, hotel, and boatyard, Nanny Cay can be a good sport to start off your BVI adventure from. Here, there are amazing opportunities to kick back and unwind or get the adrenaline pumping as you indulge in different water sports. Nanny Cay waters play host to countless dolphins and schools of fish such as tarpon, bonefish, and permit, hence it's a perfect place to get underwater.
Activities
Aside from lounging on the beach, there are a host of other activities you can indulge in which include swimming, snorkeling, scuba, diving, kayaking, fishing
Restaurants/bar
While trendy bars or nightspots are what can make your night on the first stopover tick, there are unfortunately no such properties within the resort or island. But you can never lack a glass of wine from the hotel within the facility, just to make up for the night.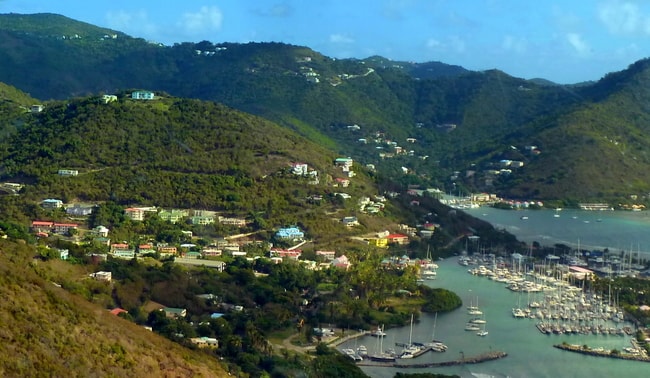 Day 2: Norman Island
Wake up and sail straight to Norman Island, a privately-owned island measuring 2.5 miles long and 6 miles wide. Here, you'll find a large protected harbor, offering one of the safest and most picturesque anchorages in the BVI. The island is well known for its amazing hiking trails, spectacular white sandy beaches as well as its great snorkeling and diving sites.
Activities
There are literally countless fun activities to indulge in at Norman Island. Snorkeling or diving offshore The Bight harbor is one of them. The Caves, comprising three caves in rocky cliffs, and The Indians rock outcroppings have a fantastic variety of tropical fish and coral reefs that make great diving spots. Other fun things to do on Norman Island include: swimming, lounging on the beach, sampling a range of delectable dishes in the restaurants around
Restaurants/Bar
There are a couple of bars and restaurants in the Norman Island that can make your night feel special. The Willie-T, a floating bar& restaurant, is one bar that's on the spotlight on the island. But there are other open-air beachside bars around like Pirates Bight Bar& Restaurant and The Club that can lighten up your night in numerous ways.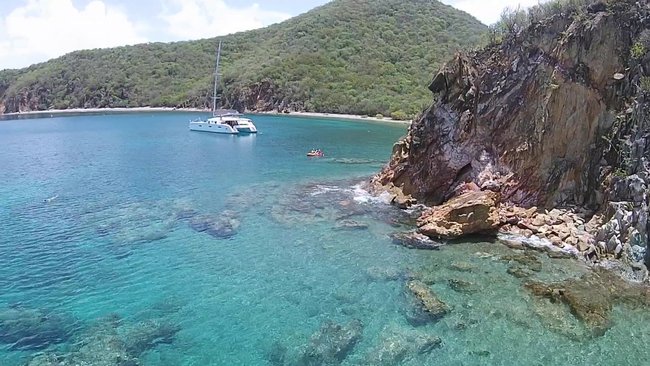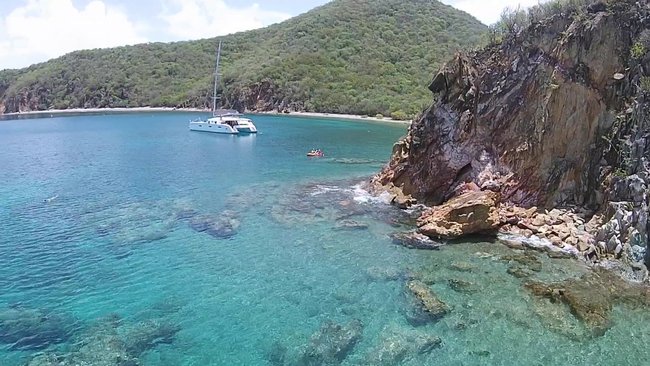 Day 3: Cooper
Cooper is among BVI's rarest gems. With a protected anchorage, hotel rooms, brewery, coffee shop, brewery (solar powered) and a gift shop, the island's beach club is as inviting as it is fun to spend time in. Cooper Island has an interesting history that's little known. And if you drop anchor here, you'll get to learn a thing or two about the island's past.
Activities
In Cooper, you can engage in a number of fun-filled activities including the following: Swimming, Sampling mouthwatering dishes in the hotels and restaurant, kayaking, lazing on the serene beach
Bar/Restaurant
Cooper Island does not really have charged after-hours hangouts or live entertainment venues. But there's a rum bar, the largest of its kind, within the resort that serves a range of liquors and can provide a great way to complete your evening.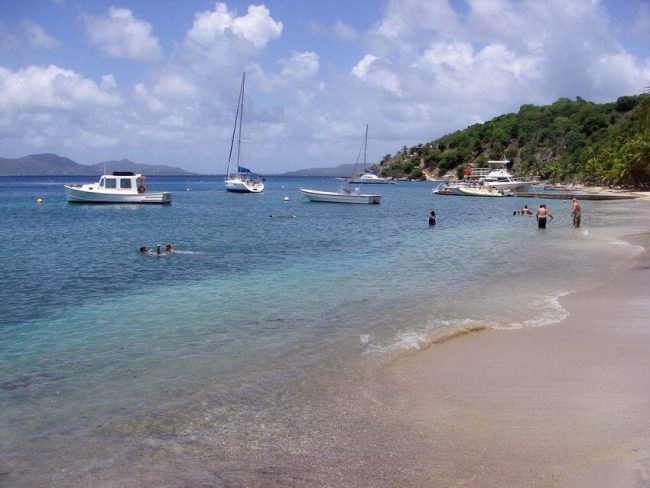 Day 4: Virgin Gorda
After enjoying all the fun in Cooper Island, you'll need to head down (about 10 miles) to Virgin Gorda. This island is known for its charming beachside boulders, brightly colored swimming pools, serene white sandy beaches, and great mountainous trails. There's literally a lot to explore here.
Activities
The Baths have boulders that form tidal pools, arches, tunnels, and scenic grottoes. Swimming and snorkeling are simply heavenly on this site. You can also spend time at the Spring Bay beach, adjacent to The Baths, and snorkel there too.
Other fun activities you can enjoy here include: Lounging in the powdery soft Savannah Bay, hiking up to the Virgin Gorda Peak, visiting the Copper Mine Ruins, going to the secluded Long Bay beach for swimming and snorkeling
Restaurant/Bar
The CocoMaya beachside restaurant & bar is one of the most famous in Virgin Gorda to spend time in, both during the day and at night. It is popular for serving sushi, Thai, Sriracho glazed beef, and miso glazed Chilean sea bass. Other bars & restaurants within the island include Poor Man's Bar, LSL Restaurant, The Beach Grill, Bitter End Yacht Club, YCCS Yacht Club and more.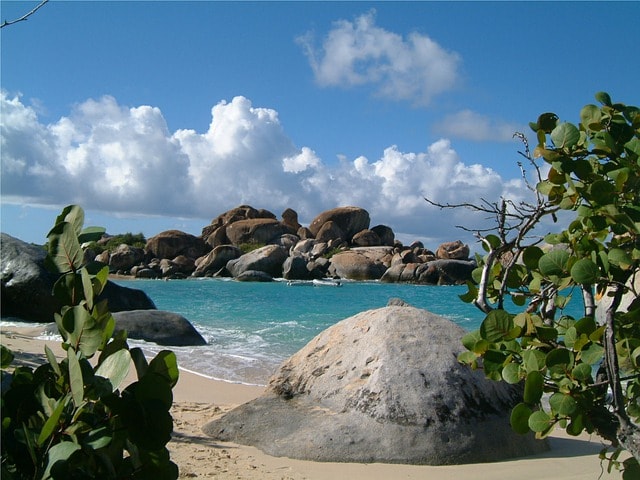 Day 5: Anegada
Anegada is a low-lying coral island that's home to charming secluded beaches like Cow Wreck Beach and Loblolly Bay. The island also has magnificent marine life, birdlife, dramatic shipwrecks and more. Hence it's a place you would want to take your adventure to after leaving Virgin Gorda.
Activities
No other place in the BVI beats Anegada when it comes to freshly prepared lobsters. At Cows Wreck Beach, you can order steamed lobster (served with garlic and butter) in the small restaurant there and eat as you enjoy the serene remote outpost environment.
There are other amazing activities to indulge in here like Snorkeling or scuba diving at Horseshoe Reef, Bird watching at Salt Ponds, Bonefishing, Touring Anegada's Iguana Head-Start Facility
Restaurants/Bars
The Wonky Dog restaurant & bar is a perfect spot to pair a delicious meal with your favorite drink. Located at the edge of waters at Benders Point, the restaurant is popular for serving fresh Anegada Lobster. Other spots like Anegada Beach Club Bar & Grill, Lobster Trap and Anegada Reef Hotel are also amazing to dine and wine in.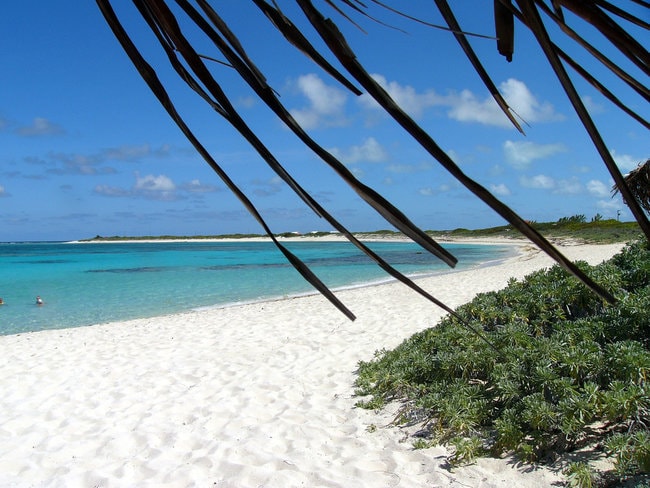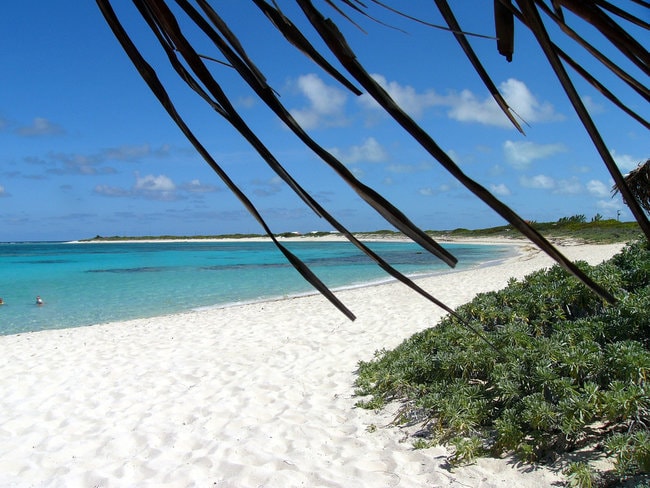 Day 6: Marina Cay
Located just off Tortola's east end, Marina Cay is a tiny picturesque island that you should consider to stop by on your way from Anegada. The island is surrounded by a reef, within which a deep anchorage lies (towards the northwestern side). Marina Cay has a quaint beach, and there are charming snorkeling sites.
Activities
Snorkeling just off the beach on Marina Cay presents a magnificently rewarding underwater experience. Here you'll encounter such beautiful marine life as turtles, barracuda, rays, blue tang and more. To the north of marina along Grand Camanoe, you'll also find beautiful snorkeling sites.
Here is a list of other activities you can indulge in: Spending time at the beach, kayaking, Hiking/taking nature walks, windsurfing, shopping for gifts
Restaurants/Bars
The Hilltop Bar & Restaurant is a great spot in the Marina Cay to enjoy magical cocktails with great food and live pirate music. Kids (if you have any) can have fun at the croquet court above the bar, and an area with breathtaking views too.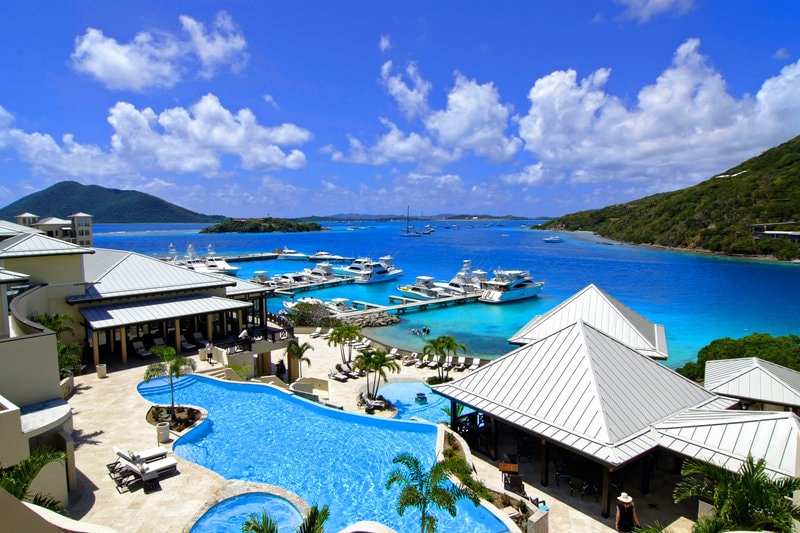 Day 7: Jost Van Dyke
Jost Van Dyke is a great place to stop by to get immersed in the rugged scenery, explore the magical marine life and sample countless bites and delicacies. The Great Harbor, sheltered by small mountains, is a great place to dock as you seek to explore this one-of-a-kind spot in the BVI.
Activities
Here are some of the fun-filled things you can do in Jost Van Dyke: Snorkeling in Sandy Cay and Sandy Pit, Scuba Diving at the Playground, Lazy or swim at the White Bay Beach, Soak in the Bubbly Pool at the Diamond Cay.
Restaurants/Bar
At Foxy's Bar, you can indulge in specialty beers and rum-based drinks with good food in a laid-back atmosphere. The bar also has BBQ and plays live music on Fridays and Saturdays, which can be great to enjoy if these days coincide with your itinerary.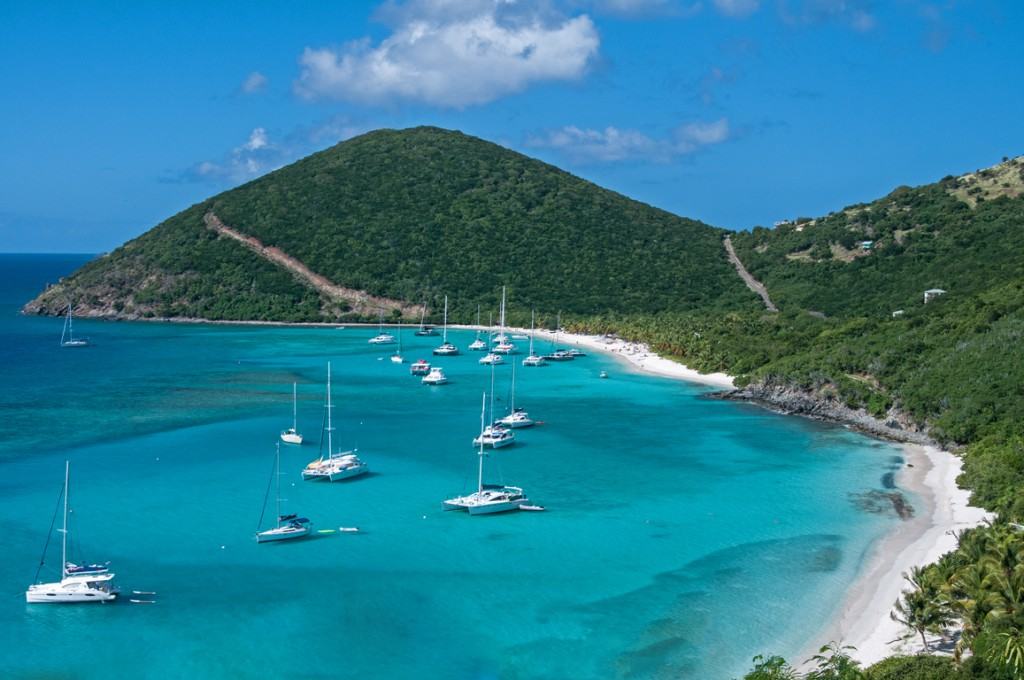 Day 8: Nanny Cay
After an adventurous 7-day tour of the BVI with your bareboat, you'll need to go back to Nanny Cay, where it all began. This is a perfect opportunity to relax or party hard as you bring the curtains down for your itinerary.
Activities
Since this is your last day, you'll need to snorkel, kayak, dine and explore the beach as you recollect memories of your first day on the island. You may need to collect a few mementos too just to have lasting memories of this side of the Caribbean.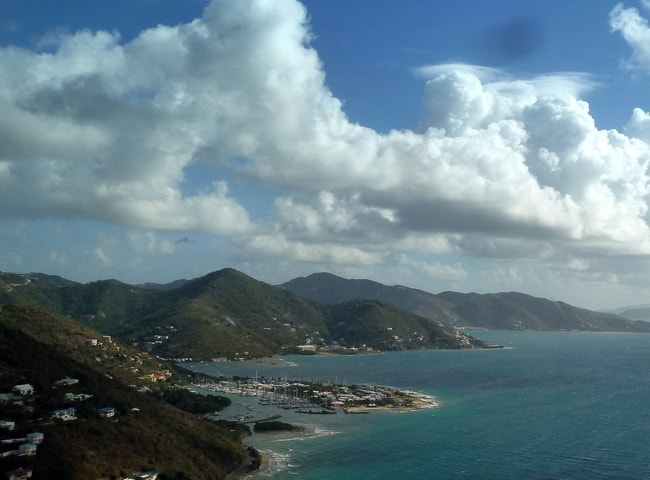 Tips
1. Set sail early: Weather conditions are favorable in the mornings and it also pays to know you'll get to visit many spots and do as many things as possible before the day ends
2. Food: Figure out what foods you need before the journey in order to avoid blowing your first-day shopping and/ doing chores
3. Activities: Always choose activities with the most appeal and opportunity. It is not a must that you indulge in all the activities people told you. Just concentrate on having fun.
---
Conclusion
There you have it! If you've been planning to go to the BVI on a bareboat, then this guide and itinerary may really come in handy to you. Remember to take time to learn more about the destinations you are about to visit, so you know what to expect and for how long to spend time there.
What route did you do in the BVI? Feel free to share your experience in the comments below.
Daniella has been passionate about travel, the sea, and nature for many years. As a child, she frequently traveled throughout the Mediterranean and continued with her journeys throughout her adult life.
Her experiences have created the desire within her to share her love for traveling with other passionate and adventurers who want to discover beautiful horizons and new cultures.