There is never a dull moment when you choose to sail the Antigua Island. Everything from its powder-soft sandy beaches to its charming hidden bays and inlets all through to the distinct cultures and vibrant nightlife makes the experience here unforgettable. The presence of quaint harbors that are conveniently spread across the island further makes Antigua a true paradise for sailors. If you're planning to charter a catamaran or monohull to cruise the island this coming season but have no idea which places to sail to and when we can give you some great itinerary ideas.
Check out our 7 days sample Antigua charter itinerary below to discover what there is in this exotic travel destination to explore.
Weather
Any time of the year is really a good time to visit Antigua. But if you want to enjoy the most fun sailing experience, it would be great to consider visiting between December and May. This is when the winds are steady and the rainfall at its least. It is also the peak travel time. So if you enjoy the frenzy of sailing with crowds, this could be a perfect time to charter a boat.
If cheaper rates and more privacy are what you want for your holiday, then the best time to hit Antigua Island would be between May and November. Ideally, this is the official off-season in the Caribbean. The weather hangs around 80 degrees and is still pleasant for sailing activities. Perhaps the only thing you should be wary of at this time is the hurricanes, whose odds are nonetheless low.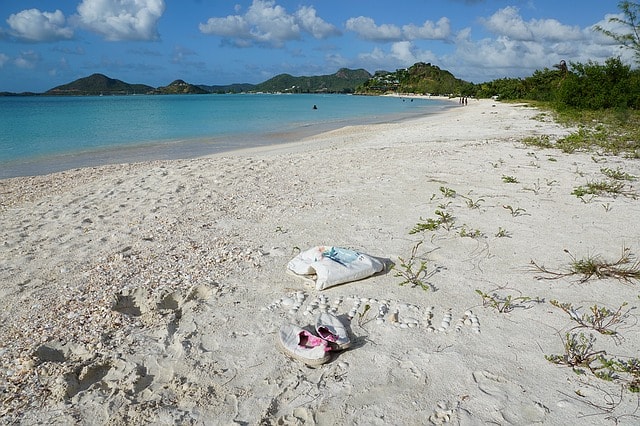 7 Days Sample Itinerary
With up to 365 beaches to explore and countless anchorages, full resorts, and marinas to stop by, Antigua presents a perfect sailing holiday gateway into the Caribbean. But which places within the island can make the best sailing spots?
Well, here are places you may need to consider putting in your itinerary:
Day 1: English Harbor
Located on the south of Antigua, English Harbor is a sanctuary in the Caribbean with a longstanding maritime and naval history. Tall fortresses on either side of the harbor's entrance, which hearken back to the 18th century, usher you into the breathtaking scenery and engrossing culture on the island. This is, ideally, where the adventure begins.


Things to Do
Before you set sail, there are a number of activities you might need to engage in first. Visiting a couple of bars and restaurants, particularly the English pub, can be a great way to ignite your holiday as you enjoy locally-inspired rum cocktails and a range of British fares that come with a Caribbean twist. A visit to the Admiral House Museum and Nelson's dockyard can turn out to be fun here. You can also hike to Windward Bay or sunbathe around Pigeon Beach. And if swimming or snorkeling is what makes your holiday tick, then there numerous opportunities for those activities in English Harbor.
---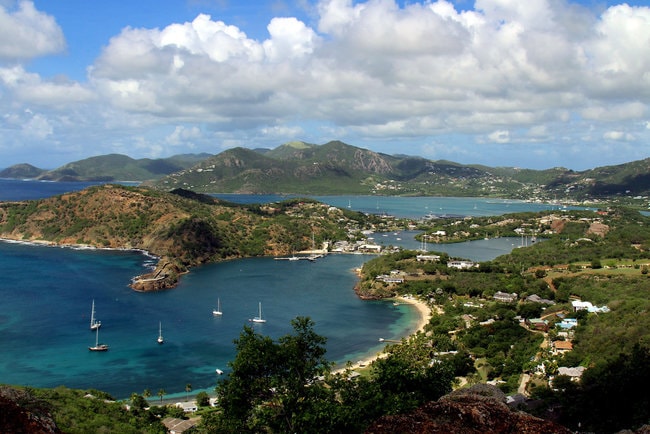 Day 2: Falmouth Harbor
A visit to Falmouth Harbor, which sits on the far southern part of the island, is something that can never disappoint. The horseshoe-shaped bay, which also serves as a natural harbor, boasts stunning beauty and is very spacious too. There are a total of three marinas within the harbor, which provide safe anchorage grounds for all types of boats.
Things to Do
With Falmouth Harbor's crystal clear waters and colorful corals, diving and snorkeling are things you can ultimately enjoy while there. Other fun-filled activities to engage in at the bay include fishing, sightseeing, shopping, and visiting Sweet T's Ice Cream Parlor for a treat. The unique history and culture of Falmouth Harbor is something you'll love exploring too.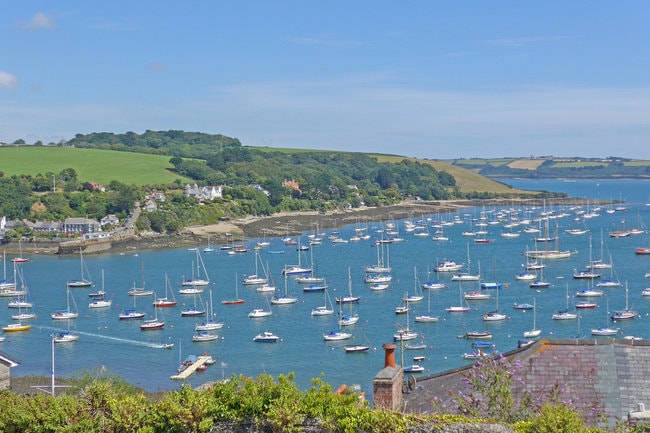 Day 3. Morris Bay
On the third day of your sailing tour, you may need to cool things down a little. And what better way can there be to achieve that than directing your boat to the ever-tranquil Morris Bay? Situated down Antigua's south coast, just a tiny distance from Turners, the bay is characterized by crystal clear waters, tall coconut trees, and a wondrous coastal landscape. It is not uncommon to find animals like cows and/or horses grazing on the bay's somewhat expansive fields. The scenery here is distinctively breathtaking, while the setting is as laid back as it could ever be.
Things to Do
The water on the Morris Bay beachside is not only a little cooler but also crystal clear. So if you're craving a refreshing snorkeling experience, you could dip yourself in the water for a couple of minutes, if not hours, before proceeding. Walking along the scenic and rather deserted beach can also be a great way to end your adventure here as you think of the next destination.
Day 4. Cades Bay
Cades Bay, which sits on the southwestern edge of Antigua Island, is part of a marine reserve that's protected from maritime traffic. Hence as you enter the bay, you are guaranteed unobstructed views of the expansive sea and the breathtaking scenery around. Though reaching the bay is a little difficult, the privacy and tranquility found in the gem are worth the effort.

Things to Do
The Cades Reef is known for its shallow waters with spectacular corals and magnificent fish. Snorkeling is hence one of the most rewarding activities you can engage in while on Cades Bay. You can also stroll along the charming coastline or lounge on the beautiful sandy beaches as you unwind.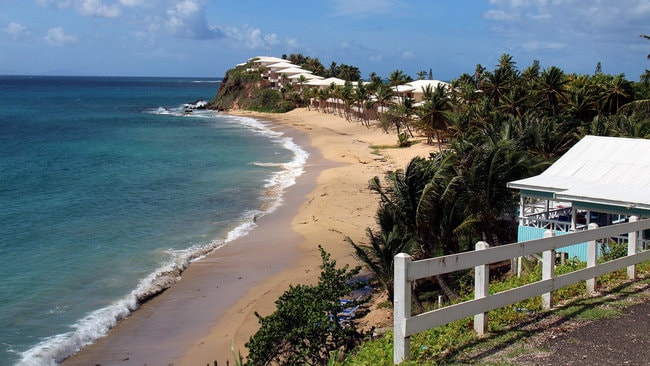 Day 5: Jolly Harbor
After soaking in the peace and tranquility of Cades Bay, heading to Jolly Harbor on the West Coast of Antigua can be a great way to make
things a little more vibrant. The harbor marina boasts numerous shops, restaurants, and stations for boat services. There's also an 18-hole championship course at the Jolly Harbor Golf Club. Nearby sandy beaches that are worth visiting include Jolly Beach, Valley Church Beach, and Ffryes Beach.

Things to Do
When not in the waters or lounging at the beach, you can spend the day hiking through the volcanic rock formations in Greencastle Hill National Park or cycling on the area's well-designed paths. Visiting one of the restaurants in the area for some seaside dining also presents an opportunity to taste the freshest seafood around and sample a variety of authentic Greek and French dishes. The fun on this harbor simply never stops.

Day 6: Five Islands
From Jolly Bay, the next perfect stopover is Five Islands, a village that lies on the northwest coast of Antigua. The village boasts one of the oldest ongoing hotels on the island that prepare amazing dishes. There are a series of coves lined with beaches and resorts, which you'll be delighted to visit while on your itinerary.

Things to Do
There are innumerable activities you can indulge in while passing by Five Islands. Some of the most exciting activities here include snorkeling on the turquoise waters of Five Islands Harbor, taking leisurely walks along the magical beaches, and sampling the locally-inspired dishes in the hotels around.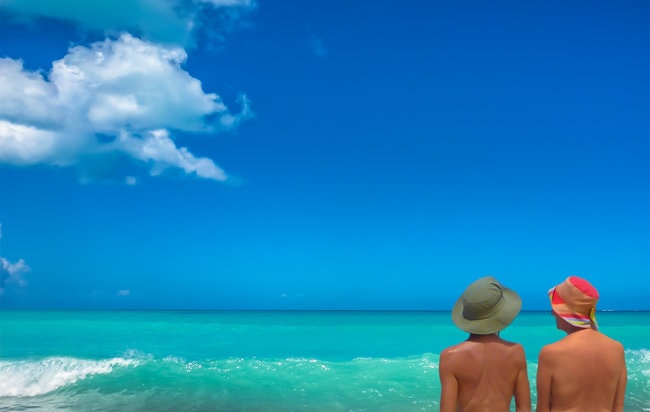 Day 7: English Harbor
After exploring all the spots in Antigua as indicated in your itinerary, you'll need to get back to where you started, perhaps to relive the first experience you had on the island just before you disembark from the vessel. Since this is the final stop on your itinerary, be sure to have as much fun as you can. The best way to sum up the week would be by ordering a few cocktails and indulging in the local fare. After that, collect a few mementos, and you'll be good to go.
Conclusion
Exploring Antigua Island is as fun and rewarding as it can get. All you need to get started is to charter a vessel from one of the local charter companies and then plan on which spots to explore. If you are an experienced sailor, you might consider going for a bareboat charter, but if you are starting out on the sailing, a crewed boat would be a perfect choice. Otherwise, you should be able to have an exciting and memorable time in Antigua if you have a well-thought-out itinerary.
Do you know other routes in Antigua? If so, you are welcome to share them in the comments below.
Daniella has been passionate about travel, the sea, and nature for many years. As a child, she frequently traveled throughout the Mediterranean and continued with her journeys throughout her adult life.
Her experiences have created the desire within her to share her love for traveling with other passionate and adventurers who want to discover beautiful horizons and new cultures.