Flanked by the Atlantic on one side, and the Gulf of Mexico on the other, peninsular Florida is without a doubt one of the most premier sailing destinations in the world.
The intricate waterways crisscrossing the Florida coastline further add to the exciting boating opportunities in this sunshine state.
No surprises, therefore, that Florida plays host to well over 100,000 boats plying on its waters on any given day.
Florida also has more registered boats than any other state in the US. Quite understandably, I thought the time had come for me to carry out a review of the 8 best marinas in Miami, the hub of all sailing action in Florida.
Read on to learn about the premier marinas abutting this exciting city, as well as the facilities and services you can expect there.
1. Dinner Key Marina
Located at the famous Coconut Grove, the Dinner Key Marina is the largest of its kind in the entire state, offering a staggering 580 wet slips to all kinds of yachtsmen whether transient, long-term or commercial.
Along with the protected slips to 7 feet drafts, the marina offers electricity services at 30, 50 and 100 amps, internet access, laundry, customs clearance, restroom and shower, and 24-hour security.
The marina is conveniently located with the airport only 6 miles away. You can also visit some of the hottest Miami beaches that are only a couple of miles away from the marina.
2. Miamarina at Bayside
Located at the Bayside Marketplace, in the heart of downtown Miami, the Miamarina offers 130 protected wet slips capable of accommodating yachts up to 150 feet in length.
Among the standard services, you can look forward to electricity at 30, 50, and 100 amps, laundry and pump out 24-hour security, US customs clearing, and concrete docks and finger piers.
The central location of this marina means that you are only minutes away from the airport and beach while major attractions such as the South Beach, Miami Children's Museum, Parrot Jungle Island, and the Seaquarium are in close proximity.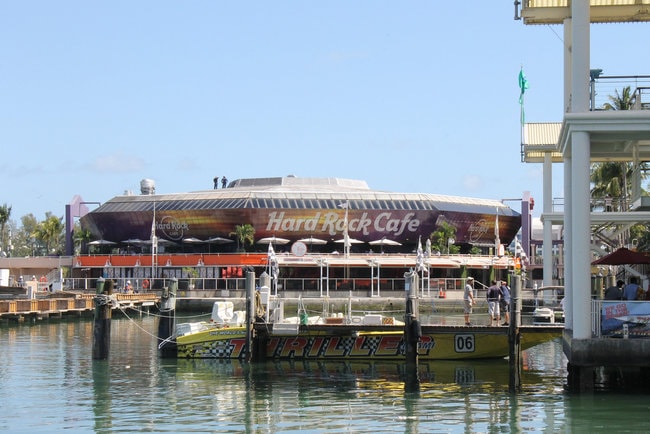 3. 5th Street Marina
Spread across the Miami river near the Brickell district, the 5th Street Marina is a sprawling facility capable of berthing as many as 6 mega yachts with parallel dockage.
The wet slips at this marina feature a draft to 13 feet and provide hurricane moorings and electricity services at different amps.
The unique selling point of this marina lies at the extensive full-service boatyard facility. Along with repair services, you can access Florida's prominent sailing electronics vendor and an engine overhaul facility.
The marina has the usual array of services including laundry and restrooms, and a very well appointed sports gym.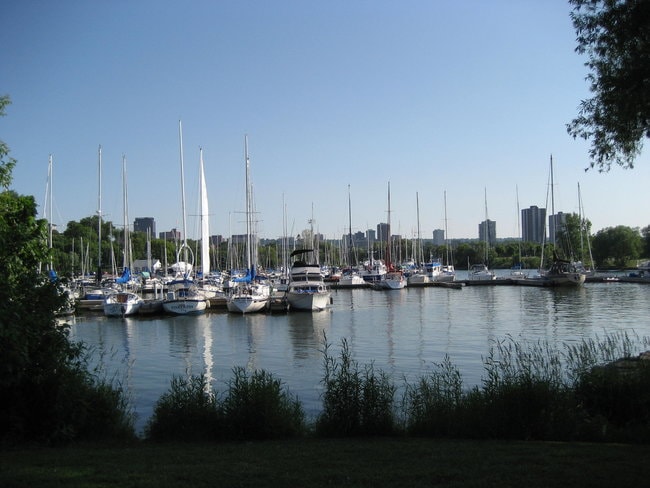 4. Best Western on the Bay and Marina
Located on the 79th Street Causeway, a mile long drive away from Biscayne Bay Aquatic Preserve, the marina at the Bay Western is part of a waterfront hotel complex.
The beautiful location of this marina, on an island sandwiched between the city of Miami and Miami Beach, offers some of the best sailing and cruising opportunities in the region.
Aside from a luxurious pool and fitness centre, visitors here can look forward to dining at the Shuckers Bar and Grill, one of the iconic Miami restaurants.

5. Coral Reef Yacht Club
Conveniently located in the historic Coconut Grove on Biscayne Bay, the marina at Coral Reef Yacht Club not only offers superb access to one of the most frequented sailings ground in the world but also to the Caribbean islands.
The marina offers 100 protected wet slips with power and fresh water facilities. Also, the marina features dry storage facility, shower, laundry, and an opulent dining room.
The Yacht Club frequently organises events such as racing and regattas, as well as regular cruising and fishing activities.
The marina has a very convivial clubhouse for like minded sailors to share information and stories.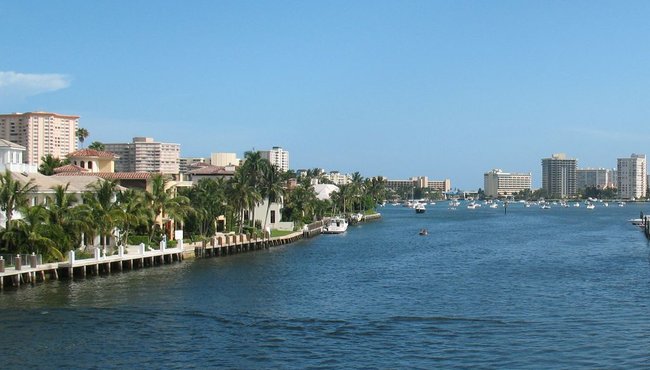 6. Grove Harbor Marina
Beautifully located in the magnificent Coconut Grove, the Grove Harbor Marina offers as many as 58 protected wet slips for yachts up to 150 feet in length.
Besides, the marina offers 260 dry stacks for boats up to 55′ lengthwise. These slips provide all the standard services including power and fresh water, as well as high-speed WiFi facility.
Visiting boaters at this marina would appreciate the concierge facility, manned by marine experts, that promises to take care of all your boating needs.
For those who want a slice of the city life, the marina is only minutes away from downtown Miami.

7. Loggerhead Club and Marina – Miami
Loggerhead Club is a network of 12 marinas located all across South Florida, offering a large 3000 protected wet slips in total.
Their South Miami facility, located next to Biscayne National Park and minutes away from the upper Florida Keys, offers well over 300 dry storage slips to boats up to 38 feet in length.
Standard services at this marina include a concierge service, ship store, high-speed pumps, pump-out service and kayak and canoe rentals.
Also, the Marina offers facilities for BBQ, virtual office, and a waterfront restaurant.
The Captain's lounge at the club is a great place to catch up on all the news and sailing publications over a cup of gourmet coffee.

8. Miami Outboard Club
Miami Outboard Club, founded in 1938, has been a venerable presence on Florida's nautical and maritime scene for decades.
Located in the north of McArthur Causeway on Watson Island, the club is an all-volunteer and non-profit organisation.
Concerning facilities, boaters can look forward to protected wet slips as well as dry stack storage space. The marina has recently constructed a new ramp for small sized vessels.
The forklift facility at this marina can handle vessels weighing 6000 to 10,000 pounds. All the standard facilities are made available to berthed boats including fresh water supply and electricity.
In addition, visitors can look forward to an internet cafe, banquet hall, restaurant and bar, and a fish cleaning area.

Conclusion
By now, you should have a good idea of the top rated marinas that dot the city of Miami and the facilities they offer.
One of the attractions of berthing at a marina in Miami is that you would get to see and partake in the best a city can offer.
Whether it is museums, historical places, or happening restaurants and bars, you are minutes away from it all.
While the above is by no means an exhaustive or definitive list of top marinas in Miami, they are certainly among the most visited and admired.
Want to Know More Marinas?
Subscribe to Cruising Sea newsletter to receive every two weeks the latest post straight to your inbox!
For those of you who want to share more about marinas not included in the article above, do let me know via the comments section below.
Daniella has been passionate about travel, the sea, and nature for many years. As a child, she frequently traveled throughout the Mediterranean and continued with her journeys throughout her adult life.
Her experiences have created the desire within her to share her love for traveling with other passionate and adventurers who want to discover beautiful horizons and new cultures.