7 Days Itinerary
About the Bahamas
The Bahamas is a picturesque country within the Lucayan Archipelago, made up of more than 700 islands and approximately 2,400 sparsely inhabited cays in the Atlantic Ocean. It is a stunning sailing destination with beautiful beaches, spectacular coral and mysterious ocean trenches.
The Bahamas capital is the busy hub of Nassau, which is situated on Providence Island. Society and culture have evolved into a unique blend of European and African heritage.
There is so much for you to explore here, from the historical towns to the astonishing array of beaches, forests, and reefs. You can take your experience to the next level by chartering a yacht and totally immersing yourself in everything the islands have to offer. This article will explore a Bahamas sample yacht charter itinerary to give you some ideas of exactly how amazing an experience you can have.
Bahamas Climate
The Bahamas experiences a tropical savannah climate. It is generally pleasant and warm throughout the year here. With only a 7C difference between July, the hottest month at 28C, and January, the coldest month at 21C, the climate of the Bahamas is predominantly warm and winterless. On average, the Bahamas receives about 340 days of sunshine annually.
The best time to visit the Bahamas is between November and April, for warm temperatures and less rain than the summer months. However, if you are on a budget, the best time to take a trip to the Bahamas is during the summer, which is the off-season usually lasting from mid-April to mid-December. Though the temperatures are high during this period, they are not unbearable.
It is important to note that tropical storms and hurricanes can occasionally impact the Bahamas, with hurricanes such as Hurricane Andrew and Hurricane Floyd passing over the islands.
1. Nassau to Highborne Cay
Once you arrive in Nassau to kick off your holiday, it won't take long before you realize that there is so much to see and explore. There are many restaurants where you can enjoy lots of local dishes before your cruise and many more shopping options that go right up to the harbor where you can start stocking up on those souvenirs.
Activities in Nassau
There is Stuart's Cove on the southwest side of New Providence Island where you can get diving lessons if you are a beginner, or dive with sharks if you are more adept at diving. There are a plethora of water sports to try out, from snorkeling to sailing and even piloting your own mini-submarine.
Some noteworthy beaches in Nassau include Cabbage Beach, where you can rent a jet ski or simply go swimming, and the quiet Coral Harbour beach, where you can go horseback riding on the stretch of soft talcum sand.
Enjoy the thriving nightlife of Nassau at various hotspots such as the Daiquiri Shack, Tiki Bikini Hut and Bacardi Store and Bar Lounge. In the nearby Paradise Island, you will find even more posh spots that will keep you up all night long, including the Aura Nightclub at Atlantis and Platos Lounge.
When you have had your fill of all the delights Nassau has to offer, you get to your yacht charter at the harbor and head out to Highborne Cay. Highbourne Cay is one of the most favored stops from Nassau. It is 38 nautical miles and approximately 4 hours away.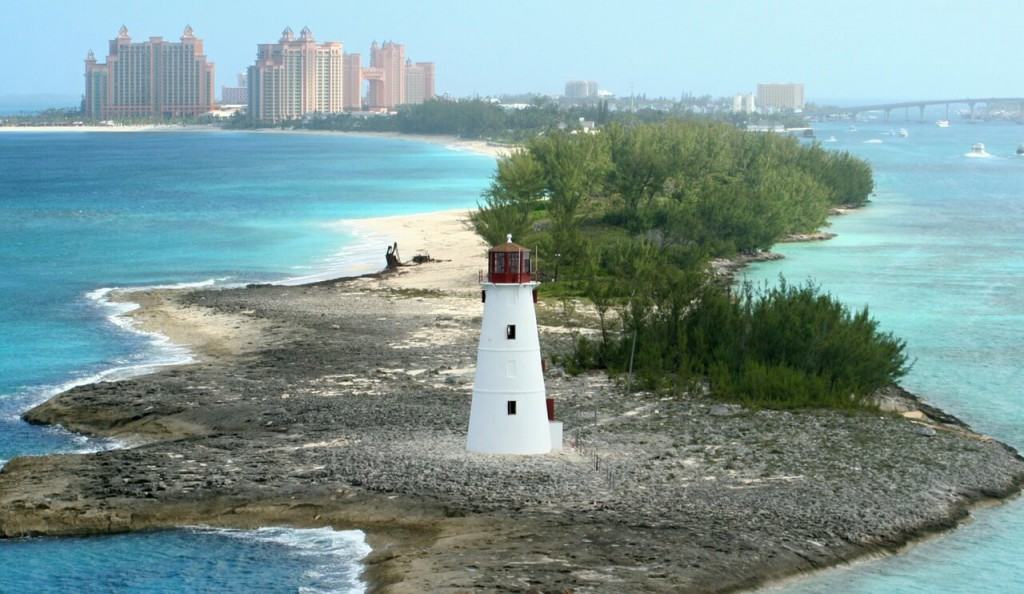 2. Highborne Cay to Norman's Cay
Apart from being renowned worldwide the gateway to the ephemeral Exumas, Highborne Cay is a private cay with paths and trails and lovely beaches. The Highborne Cay Marina is also a truly magical spot with a very casual but exclusive vibe that somehow manages to be unpretentious.
Activities in Highborne Cay
There are many things to do on the 3-mile long island. It is comparatively a lot more hilly than the other Exuma islands, making it perfect for hiking and taking walks on the serene nature trails. There is also diving, snorkeling, and kayaking on the various beaches. If you feel up to it, head on over to the eastern shore of Highborne Cay and you will discover one of the most breathtaking beaches in the Bahamas.
When you are ready, leave Highborne Cay at high tide on your way to Norman's Cay, a 15 nautical mile journey.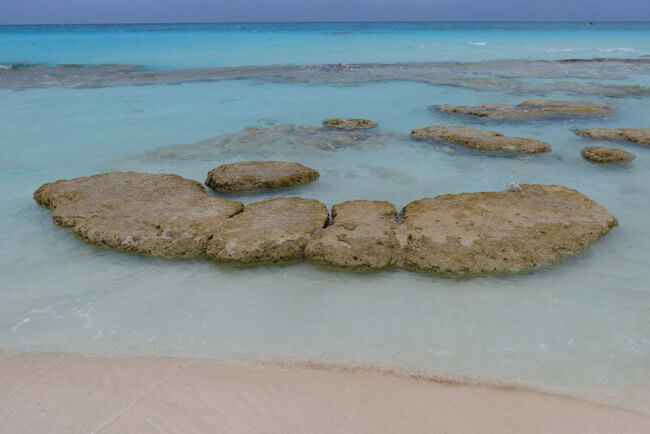 3. Norman's Cay to Shroud Cay
The atmosphere in Norman's Cays is very relaxed, making it perfect for your next stop. Some of the remarkable beaches here include the Saddle Cay Beach, a beautiful beach with white sand and crystal clear waters, which only accessible by boat, and Ship's Channel Cay, a beach on an adjacent island with some of the bluest waters you will ever see.
Activities in Norman's Cay
Go sailing and snorkeling, or take a hike in the serene surroundings while you are at Norman's Cay. Afterward, grab a bite to eat or stop for a cool beverage at Macduff's. Make sure to try the Macduff's Margarita, a delicious drink that is their specialty.
From Norman's Cay, the next sensible stop is Shroud Cay, only a few nautical miles away.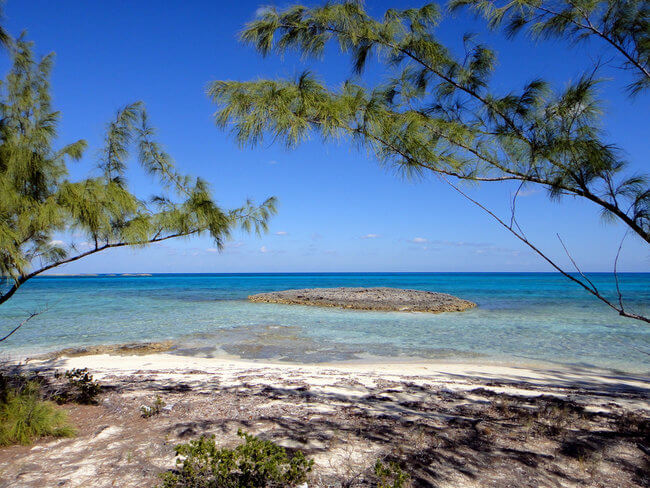 4. Shroud Cay to Warderick Cay
Shroud Cay is an uninhabited archipelago that is made up of cays and rocks and forms part of the northernmost end of Exuma Cays Land and Seas Park. The islands are connected by saltwater rivers and protective mangroves, where you will find sea turtles, sharks, and other fish. You will find a great anchorage on the northwest side of Shroud Cay.
Activities in Shroud Cay
You can access the shallower parts of the rivers using kayaks and wave runners to reach the deserted beaches where you can have a lovely private picnic.
You can also boat around to the back and climb up to one of the highest points in the Exuma Cays. There is no walkable access, though, so you have to wade through water that reaches to your neck or swim there. You will then climb up the rocky path to the hilltop. However, if you make it to the top, the 360 views you will be rewarded with are almost life-changing.
After you have had enough of Shroud Cay, make Warderick Cay your next stop.
5. Warderick Cay to Compass Cay
A mere 15 nautical miles away from Shroud Cay lies Warderick Cay.
Activities in Warderick Cay
The beach on Warderick Cay is dominated by a huge skeleton of a sperm whale that died in there in 1995. Fortified in its natural form, the skeleton makes a poignant statue that no artist can replicate. Warderick Cay is also popular for its gorgeous turquoise waters and glistening white sand.
After a brief photo session on Warderick Cay, the next stop is Compass Cay.
---
6. Compass Cay to Thomas Cay
From Warderick Cay, cruise on to Compass Cay, which is distinguished for its naturally-protected harbor and the Compass Cay Marina which is situated in the harbor and is accessible from the Exuma Banks and the Exuma Sound.
Activities in Compass Cay
The island has a significant population of docile nurse sharks. If you are up for it, you can swim with the sharks in the clear waters of the island. You could also go snorkeling and kayaking, as well as shopping at the Compass Cay Marina's Ships Store for high-quality outfits.
When you have had enough fun, leave Compass Cay when the tide is right and head on to nearby Thomas Cay.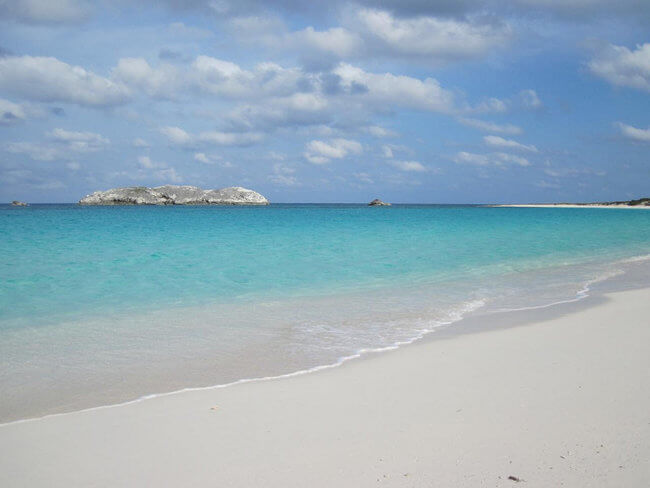 7. Thomas Cay to Sampson Cay
Not too far from Compass Cay is Thomas Cay, which is situated north of Rat Cay and southeast of Joe Cay.
Activities in Thomas Cay
Thomas Cay is famous for its beautiful, pristine and quiet beaches, which make the island an ideal destination for private getaways.
From Thomas Cay, you need to make Sampson Cay your final stop. This cay is a fully protected anchorage with land all around. Sampson Cay has a certain charm to it that you will enjoy, with its fully serviced marina and a small diving operation.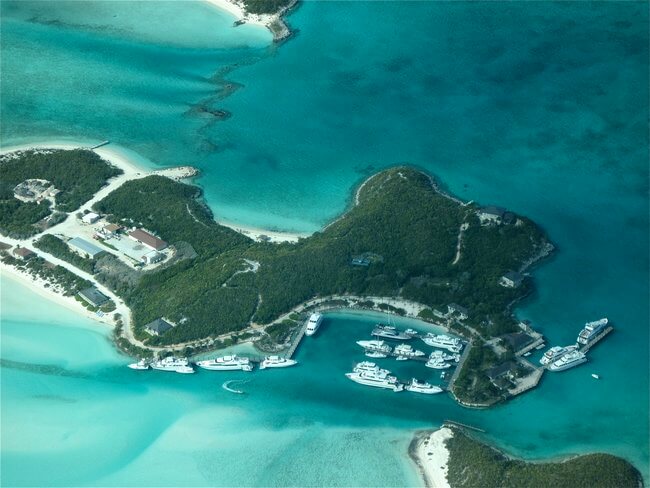 Bahamian Cuisine
Popular Bahamian drinks include Goombay Punch, a highly sweetened soft drink that is a variation of the alcoholic Goombay Smash, the delicious coconut infused rum, the Bahamian beer Kalik, and of course the MacDuff's Margarita.
Bahamians, like other Caribbean countries, enjoy a wide variety of delightful soups such as conch chowder or stewed conch, stewed fish, and split pea soup made with ham. Served with Johnny cake or grits, you won't get enough of these soups.
Popular meat dishes incorporate chicken, pork, goat and iguana meat, which is more popular in the outlying islands.
Seafood that you might get to enjoy during your trip includes conch, a large tropical mollusk that is highly versatile, considering the fact that it is used in preparing salads, fried food (conch fritters), in soup, and even served raw with lime juice. Others include bonefish, which is served baked, grouper, which is often served fried or sautéed and the clawless spiny lobster.
You will find a wide selection of desserts in the Bahamas, from tarts that incorporate coconut and pineapple to guava duff, sapodilla pudding, and the exceptional rum cake
Some of the restaurants where you can find these authentic delicacies include Taste and Sea‬, Staniel Cay Yacht Club Restaurant and MacDuff's.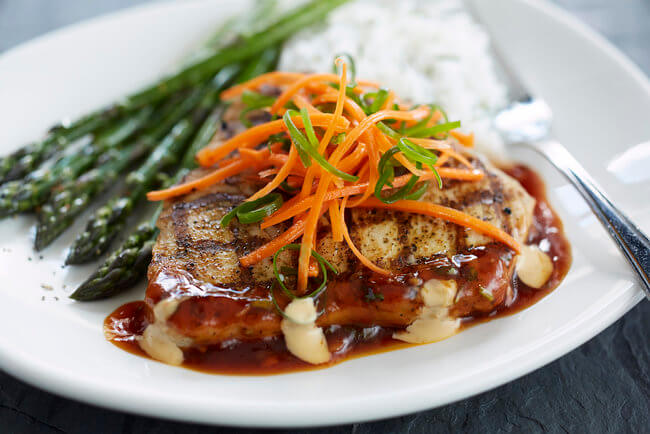 Once you visit the Bahamas, it becomes abundantly clear why they are called the islands of dreams. With breathtaking scenery everywhere you look, and beautiful, generous people all over the island, it is so easy to feel at home and enough to make you wish your trip would never be over.
Explore the Bahamas in all its glory on your yacht charter for the best experiences, from the numerous lovely beaches to the wild nature and culture. With this itinerary, you will cover all the best spots and enjoy all the best activities in the Bahamas. It is the stuff that lifetime memories are made of.
What route did you take in the Bahamas? Feel free to share your experience in the comments below
Daniella has been passionate about travel, the sea, and nature for many years. As a child, she frequently traveled throughout the Mediterranean and continued with her journeys throughout her adult life.
Her experiences have created the desire within her to share her love for traveling with other passionate and adventurers who want to discover beautiful horizons and new cultures.