A bareboat charter in the Bahamas promises lots of fun and adventure on the open seas. With a charter, you can enjoy the luxury of a five-star vacation on a budget. Charter fleets are maintained for your safety and enjoyment and include many modern amenities such as air conditioning, a generator, GPS, autopilot, and more.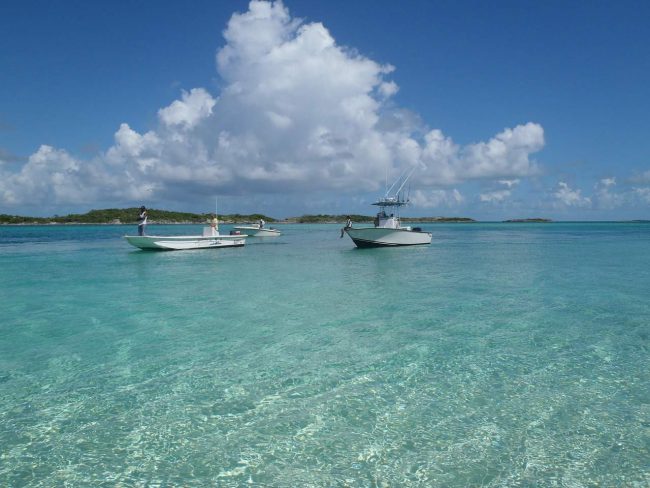 How Easy Is It to Bareboat in the Bahamas?
If it is your dream to sail the crystal clear waters of the Bahamas, exploring pirate routes, the bays, and beautiful islands, it is easy to do with a bareboat charter. You can rent a bareboat and sail alone, with family and friends, or with a captain and crew, where you will learn the ins and outs of sailing.
---
What is the More Suitable Yacht to Bareboat in the Bahamas?
If you are planning to cruise for a few weeks, you'll need a solid, well-maintained sailing yacht or power boat. The new generation of catamaran yachts is the market leader in performance and comfort, which makes them the perfect yacht for bareboating in the Bahamas.
These trademark vessels are highly practical and easy to use. They provide comfort both inside and out, with ample outdoor space and generous headroom and storage space for onboard comfort. Boat amenities include a CD player with cockpit speakers, a BBQ grill, deck showers, snorkeling gear, and more.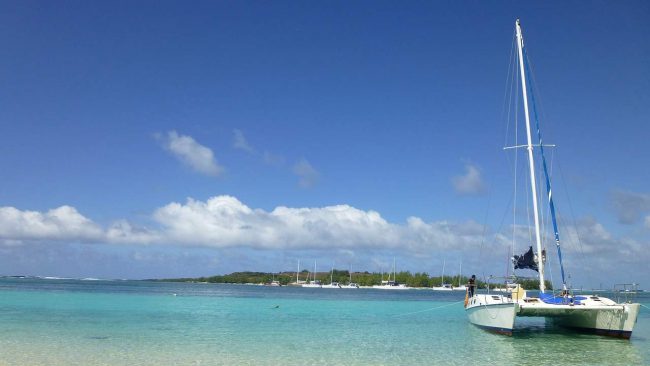 Places to Anchor
Abacos offers plenty of anchorages; some of the most popular spots include Man-O-War, Green Turtle, Marsh Harbor Sale Clay, and more. Exuma is another popular anchorage destination whose rest areas include Farmer's Cay, Crab Cay, Normans Pond, Crab Cay near Georgetown, and more. Eleuthera, another bustling Anchorage region, is home to Royal Island North, a location notable for fine sailing, clear, calm waters, great little towns, and nice people.
---
When Is the Best Time of the Year to Bareboat in the Bahamas?
The Bahamas enjoy balmy trade winds all year long, so daily temperatures are typically sunny and pleasant with fresh breezes. The spring is the best time to cruise the Bahamas. During the spring, the Bahamas experience great weather conditions with waters and warm sunny days, followed by clear, cool nights.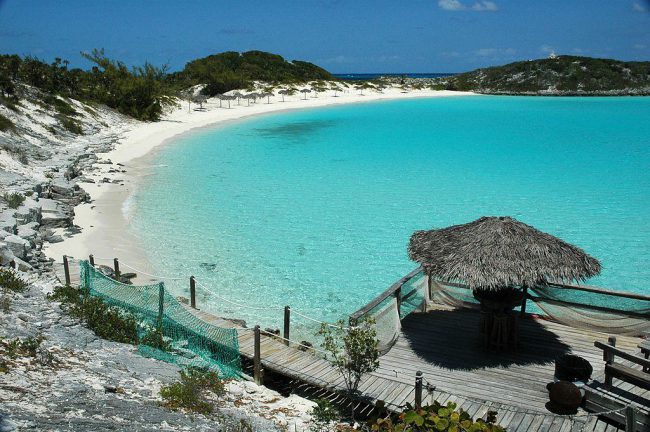 Places to Sail and Visit
The Bahamas are thriving with busy marinas and nearby restaurants, shops, and live entertainment venues. Some popular destinations include:
Nassau
Nassau is the capital of the Bahamas. It is located on Province Island and is coined the best place for provisions such as cheap fuel, native Miami cuisine, and marine and hardware parts.
Bimini
Just a hop, skip, and a jump away, North Bimini is one of the most frequented of all the Bahama lands. It is a great spot for sports fishermen who anticipate participating in one of many tournaments held each month except in October and December.
The Berry Islands
This chain of Islands encompasses 100 miles east across the Great Bahama Bank from Chub Cay to the south to the Great Stirrup Cay to the north. The Berry Islands are home to safe anchorages and beautiful snorkeling. There is also a handful of marinas and other facilities that offer basic provisions and fuel.
---
Activities to Do in the Bahamas
Cruising the Bahamas provides many opportunities for exploration and sunbathing with over 100 exotic, uninhabited islands in Northern Exumas. Other activities include:
Snorkel
Scuba Dive
Kayak
Stand Up Paddleboard
Windsurf
Fish
Bird Watching
…and more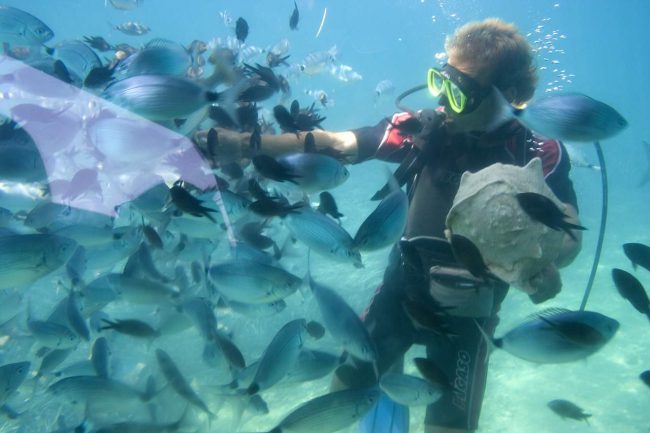 The Bahamas is equipped with many modern amenities such as WIFI internet, satellite television, cell phones, faxing, etc., as well as an abundance of mom-and-pop establishments, which will further enhance your bareboating experience.
Have you already sailed in the Bahamas? If so, you are welcome to share your comments in the comments below.
Daniella has been passionate about travel, the sea, and nature for many years. As a child, she frequently traveled throughout the Mediterranean and continued with her journeys throughout her adult life.
Her experiences have created the desire within her to share her love for traveling with other passionate and adventurers who want to discover beautiful horizons and new cultures.