Sail away from it all with a bareboat sail charter to Catalina Island. Relax, as the wind wisps you away for a morning, afternoon or evening boat ride, while sunbathing or dolphin and whale watching on the way to Catalina. Once in Catalina, enjoy a snack under the palm trees in Two Harbors, BBQ on the back of your boat or enjoy some fine dining in Avalon. In the evening, head back to your ship and sleep tight inside the fully equipped sea cabin. In the morning, enjoy an invigorating hike before heading back to the sea.
Where to Sail With a Sailing Bareboat in Catalina Island?
Catalina has coined a boater's paradise because of its endless moors in proximity to many points on the mainland, which presents numerous opportunities for exploration and enjoyment throughout Catalina Island.
The Best Time to Sail
Since Catalina enjoys slightly Mediterranean temperatures, it attracts visitors all year long. The Island's high season is from June to October and is bustling during the peak of summer. From December to February is the Island's low season. The shoulder season is from March to May and is typically busier during the weekends. Most hotels, restaurants, and hotels remain open all year.
It is highly recommended that boaters always check the weather forecast before setting out to sail.
Catalina Island Weather
Dreamy blue skies, sparkling clear water and mild, subtropical weather awaits you all year round in Catalina. However, Catalina is known to experience chilly nights that might require a sweater or light jacket, especially if boating during the winter months.
During summer months, the high lingers around 72 degrees Fahrenheit with average lows of about 65 degrees Fahrenheit. During winter months, the average high ranges around 63 degrees Fahrenheit with average lows of about 50 degrees Fahrenheit. Average ocean temps reach 70 degrees in August, which qualifies it as the warmest sea off the California coast. The average precipitation totals approximately 45 days, with January being the wettest month.
Places to Anchor
The two largest Harbors in Catalina are Avalon and Two Harbor, and they provide many amenities. Avalon Harbor boasts 400 moorings, while Two Harbors boasts 239. There also 16 other coves, and many of them also provide anchorage.
Avalon and Two Harbors provide moorings, but no slips. All moorings are on a first-come, first served basis. Upon arrival, boaters must wait by the harbor entrance for a mooring assignment from patrol boats. No moorings are assigned to VHF radio.
The anchoring area for Avalon is located on the breakwater, west of the Casino building. It is approximately 300′ from moorings and the dive park. At all other locations, boaters are permitted to anchor outside moorings only. These areas are not patrolled, so boaters anchor at their own risk.
Contact Catalina Island Camping (310) 510-TENT for more information on outlining coastal areas, anchorages, facts about moorings, prices, safety and more.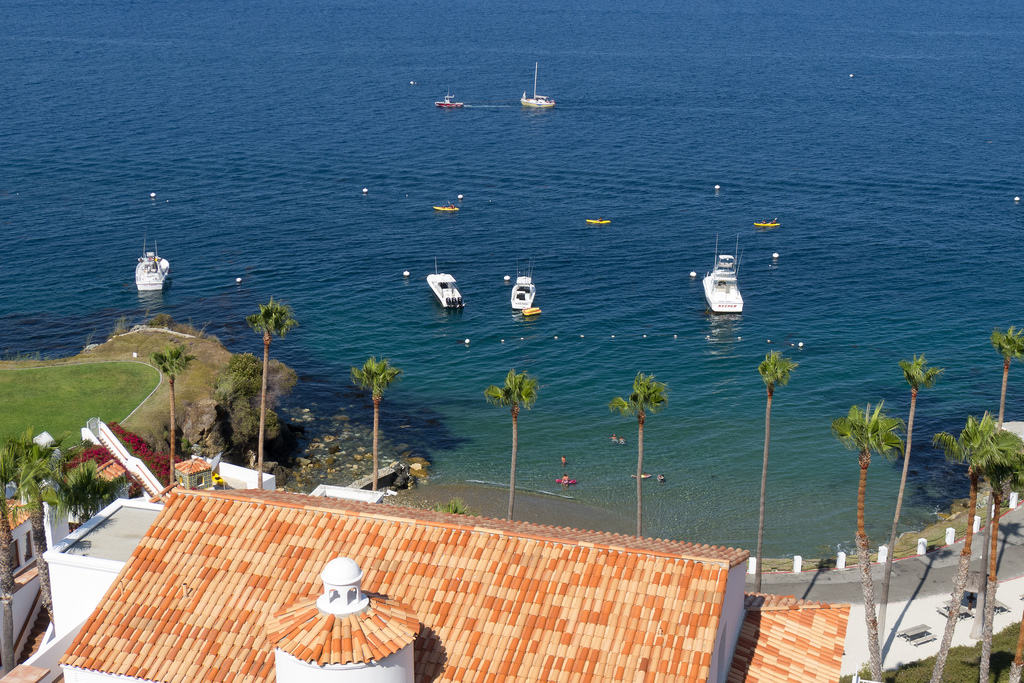 Activities
Dining is a delight on Catalina. There are over 30 restaurants in Catalina Island specializing in family-friendly, formal, casual quick bites, picnic fare, breakfast, lunch, dinner, delectable sweets, and unforgettable spirits.
Take a break from sailing to experience a treat at one of Avalon's award-winning establishments. For dining: Maggie's Blue Rose, Three Palms. For dessert: Bluewater Avalon, Lloyd's Aviation, Catalina Coffee & Cookie Co., Avocado Cafe. For Drinks: E. Galleon Restaurant, Bluewater Avalon, Marlin Club. For non-alcoholic beverages: Avalon Grille, Descanso Beach Club, Catalina Coffee & Cookie Co.
Other activities include:
Snorkeling
Scuba diving
Fly fishing
Paddleboarding
City tours
Motor Tours
Bike riding
Spa & Salons
Arcade
Camping
Food tasting tour
Parasailing
Live music
Shopping
Art galleries
Catalina Island Museum
Wrigley Memorial & Botanical Garden
…and more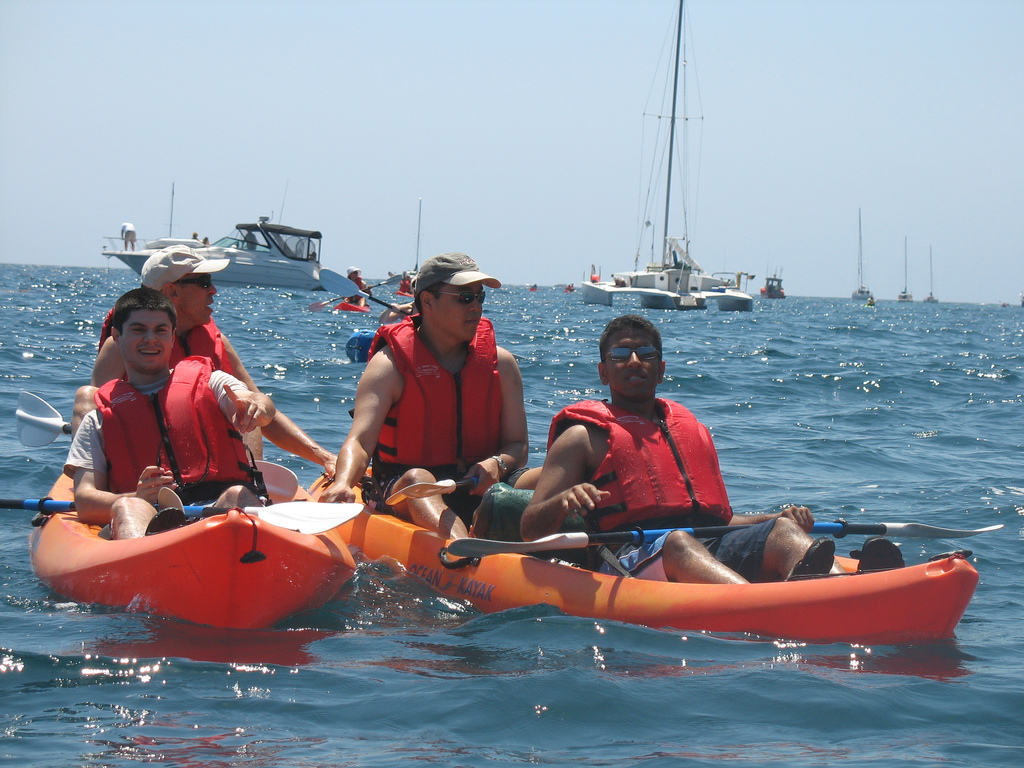 In Conclusion
Bareboat charters are just perfect for romantic getaways, corporate events, private parties, burials at sea and more. A little rusty or new to sailing? Licensed and experienced captains are available to assist boaters on the water. They are available for both day and overnight sails to Catalina Island, and they also offer private instruction.
Get Your Free Bareboat Quote Now
Have you already bareboat charter in Catalina? Please let me know in the comments below
Daniella has been passionate about travel, the sea, and nature for many years. As a child, she frequently traveled throughout the Mediterranean and continued with her journeys throughout her adult life.
Her experiences have created the desire within her to share her love for traveling with other passionate and adventurers who want to discover beautiful horizons and new cultures.