For sailing enthusiasts, the world is literally their oyster. Besides the thrill and luxury of cruising across the pristine blue ocean, there is also the opportunity to see and explore quaint towns, hidden beaches and coves, and some dramatic coastlines.
Each sailing destination has its own unique characteristics making them stand apart from the crowd. Some sailing enthusiasts prefer destinations with pristine natural beauty while others prefer the charm of quaint towns and fishing villages.
For those who are still unsure of their next sailing destination, I have put together a review of the best places to sail in the world. So if you want to make an informed choice about your upcoming sailing trip, read on!
1# Greece
Arguably the most celebrated sailing destination, and with very good reasons. Greece greets sailors with hundreds of little islands that are best explored aboard a yacht.
There is no dearth of quaint and secluded spots to admire these pictures perfect island while you dine on the freshest seafood prepared in classic Mediterranean style.
In addition, you can come face to face with a history dating back to thousands of years. The quaint appeal of white washed towns on islands such as Santorini completes the experience with their unique architecture and cuisine.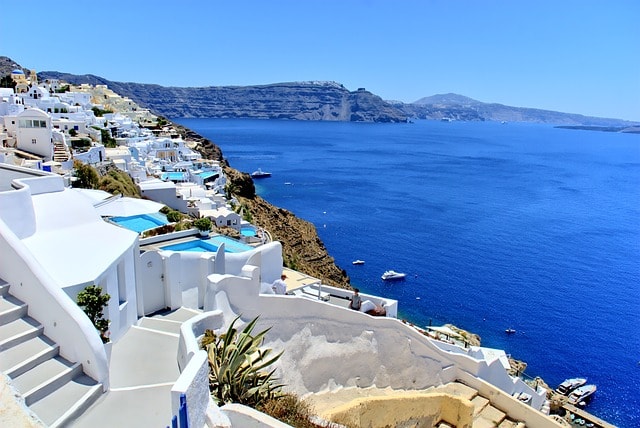 2# Croatia
Over the last many years, Croatia has emerged as a genuine world-class alternative to sailors who want to avoid the rush of French Riviera.
Croatia offers the very best of Mediterranean coastlines in terms of beautiful secluded coves, unspoiled beaches as well as some of the most dramatic coastlines dotted with forested sloping hills.
Croatia is also home to some of the most charming and quaint towns and fishing villages where you can soak up authentic European culture.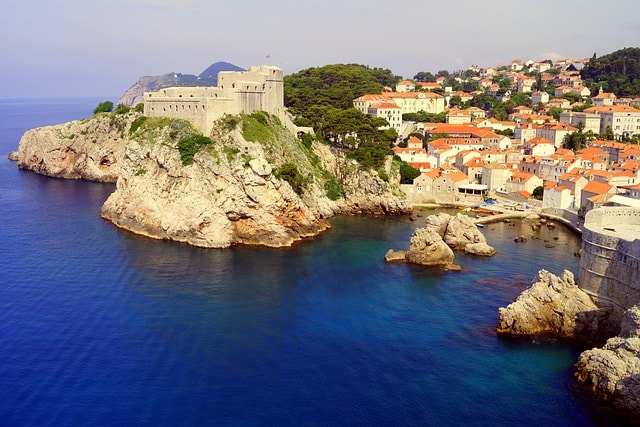 3# Italy
Part of the so-called old Europe, Italy is another traditional favorite among sailors from the world over.
Whether it is some of the best Mediterranean ports, azure blue ocean, and a coastline that has inspired some of the most celebrated renaissance artists and painters, the list of reasons to make Italy your sailing destination is long.
From the beautiful Amalfi coast to beaches in Palmero, you would be guaranteed a sailing vacation of a lifetime in Italy.
4# British Virgin Islands
While the British Virgin Islands may not compare to their European counterparts in terms of history, they more than make up for it in terms of their jaw-dropping natural splendor.
The picture postcard beaches with sparkling blue water and silvery sands are enough to leave one dreamy.
In addition, there are the lust tropical forest covered mountains, stunning coral reefs, and some awe-inspiring natural stone formations.
No surprises, therefore, that the British Virgin Islands are one of the most sought after international sailing destinations.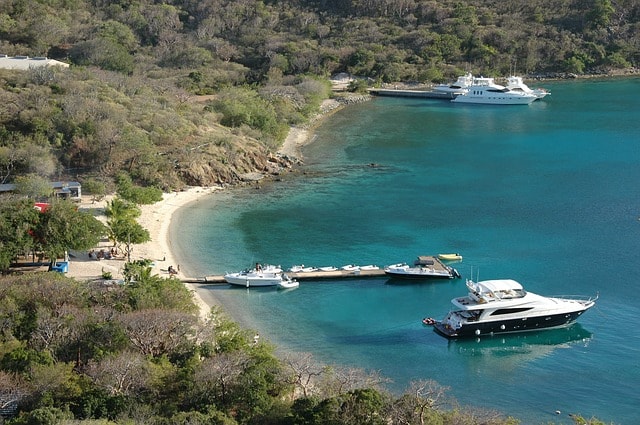 5# Caribbean and the Bahamas
Located in the same geographical region as the British Virgin Islands, the Caribbean islands, and the Bahamas are some of the most coveted international destinations.
On the beautiful islands of St. Kitts, St. Lucia, St. Martin, Bahamas etc, you would be face to face with stunning bays and forested coastlines that seem straight out of paradise.
Whether it is surreal marine life, some of the most drop-dread-gorgeous land and seascape, or perfect sailing climate, you cannot go wrong in the Caribbeans.
6# Turkey
Turkey, similar to Croatia, has been for long a hidden European gem that has been attracting boatloads of sailors.
With its calm and serene blue waters, a rugged mountainous coastline and quaint towns and villages, Turkey double up as a surprising value for money sailing destination.
It has a distinct culture of its own, a blend of Europe and Asia, that further makes it stand out from other neighboring European destinations.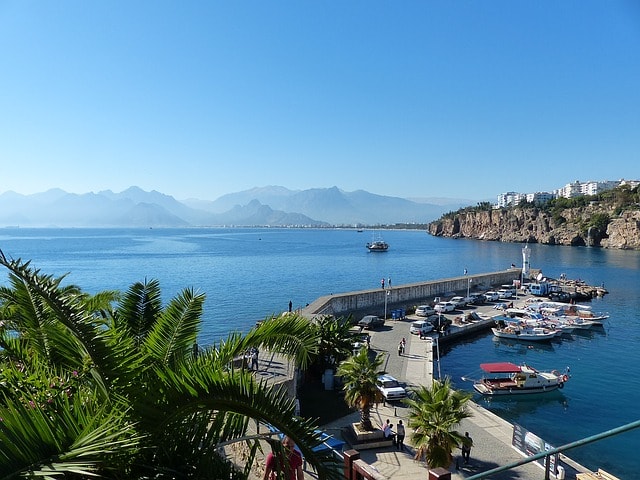 7# Thailand
Located in Southeast Asia, Thailand is a worthy sailing destination owing to both its pristine sailing conditions, picture perfect beaches, and a stunningly lush coastline.
Voted consistently as one of the most popular global tourist destination, Thailand offers something radically different, in terms of cuisine and culture, when compared to traditional sailing spots of Europe and the Americas.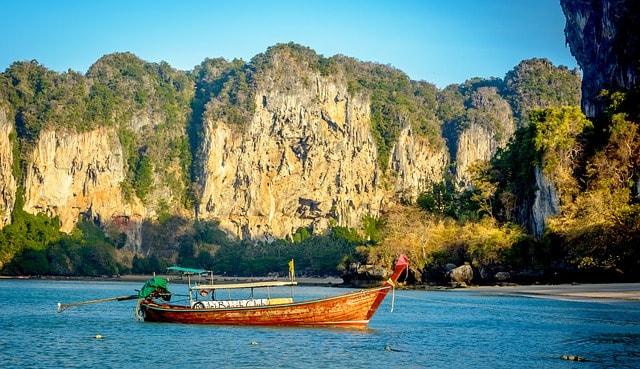 8# The French Riviera
Probably the reigning queen of all sailing destinations, the French Riviera's list of attractions is endless.
A jaw-dropping coastline buffeted by the serene blue waters of Mediterranean, pristine beaches, and coves, and some of the most celebrated towns and cities, the French Rivera would consume you like no other destination.
Visit cities such as Nice, Cannes, St. Tropez for its cosmopolitan crowd and a world-class arts and culture scene. Do not be surprised if a celebrity yacht parks next to you!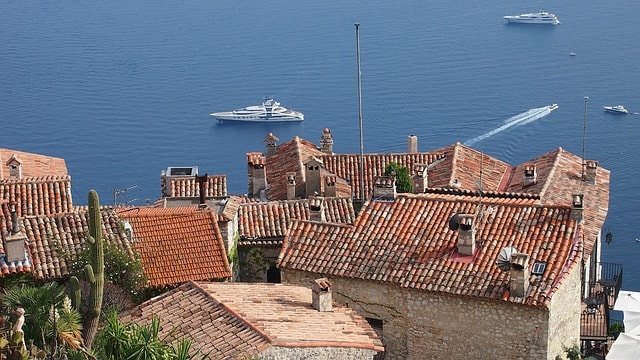 9# Zanzibar
Located off the coast of Tanzania, a trip to Zanzibar takes you into a different world where you can still experience life as it was lived hundreds of years ago.
Zanzibar was a traditional trading hub during the peak of Arabian culture, with merchants from the world over congregating here to buy exotic spices of the east including vanilla, saffron, and coffee.
Sailing wise, you can expect gorgeous blue waters, perfect weather, and excellent snorkeling and diving opportunities.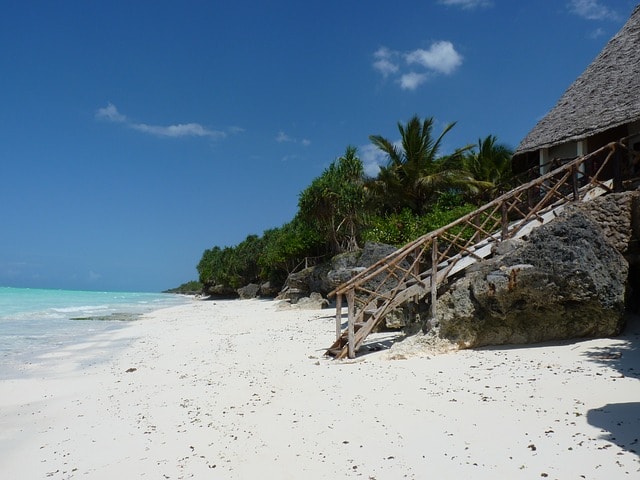 10# Australia
For those who cannot get enough of their marine life, Australia should figure at the top of their list.
The Great Barrier Reef Marine Park, an acknowledged natural wonder, is home to the most fascinating and rich marine life that includes several species of sea turtles, coral reefs that seem out of a Disney movie, and schools and schools of colorful fishes.
There are endless opportunities to dive and snorkel and take in the breathtaking biological diversity of this place.
In terms of sailing opportunity, you can be assured of some of the gorgeous climate and an inviting blue, serene waters.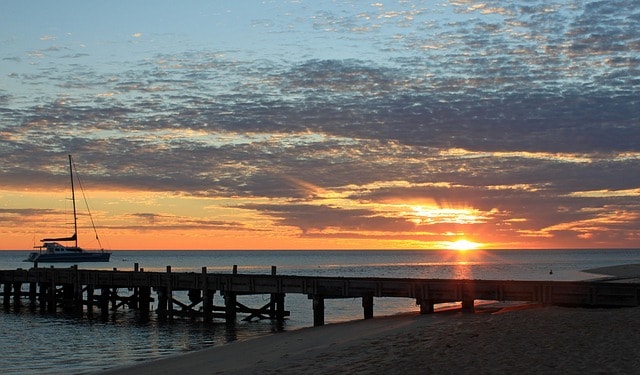 11# Spain
Along with Greece, Italy, and France, Spain has been a traditional sailing destination in Europe, attracting people from around the world.
Whether it is its own distinctive culture, richness in terms of pristine beaches and stunning coastlines, and a perfect sailing climate, you will discover a host of reasons to head to Spain, again and again.
The fabled coastal towns with cobbled streets, world-class cuisine, and a thriving arts and culture scene are simply the cherry on top of this perennial favorite sailing destination.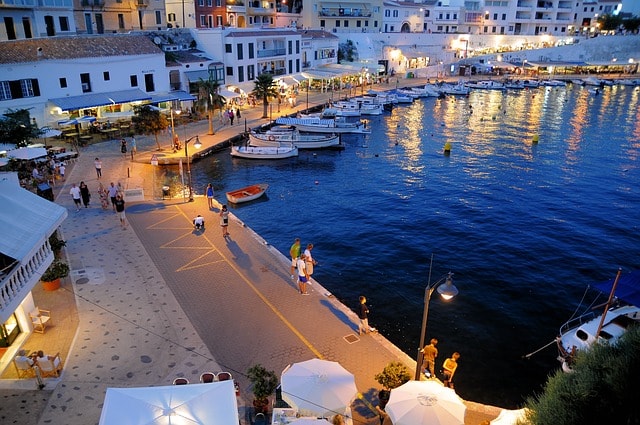 12# Seychelles
Seychelles, located in the Indian Ocean off the East African coast, is an island blessed with a rich marine life, thriving coral reefs, picture postcard beaches, and some world-class tourist infrastructure.
Sailing wise, you can expect perfect sun-kissed weather, calm and azure seas and excellent harbor facilities.
The Mahe island is particularly recommended for its lovely mountainous coastline and calm waters.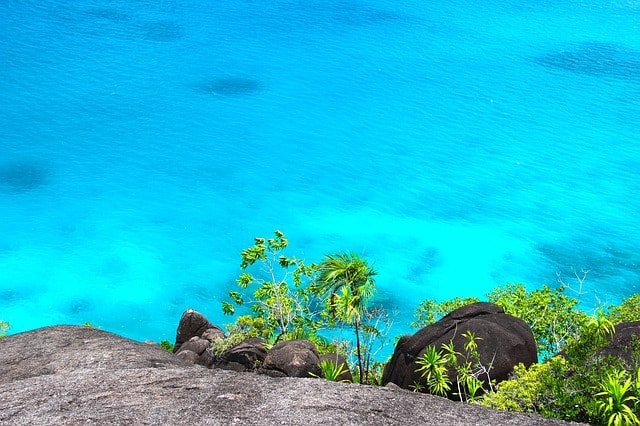 13# The Grenadines
For those who just wish to get away from the crowd, and enjoy the nature in unspoiled and virgin splendor, I would suggest a sailing trip to the magnificent Grenadines.
Boasting of a rich marine life, a thriving local culture, virgin beaches and some of the most ideal sailing conditions, the Grenadines can sate your nature lust like no other destination.
The best part? In spite of its relative lack of crowd, you can expect world-class sailing facilities and infrastructure here.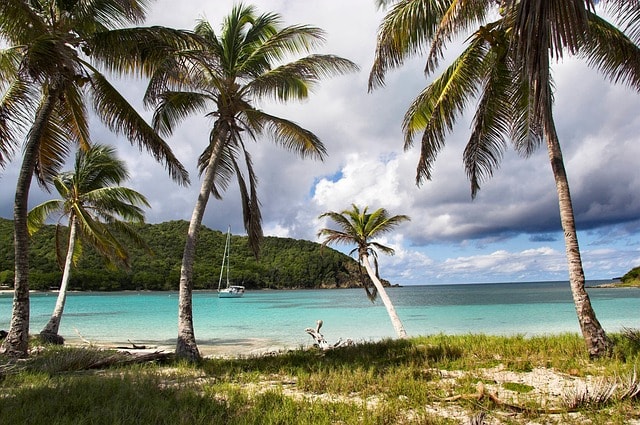 My Conclusion
Sailing trips and holidays are as much about the journey as the destination. While sailing in and of itself is an exciting adventure, you would want to soak up some of the local cultures and natural beauty as well.
I hope this article has given you some idea of what to expect from some of the most celebrated sailing destinations across the world.
If you have additional comments about these destinations or want to recommend one of your own, then do let me know in the comments section below.
Daniella has been passionate about travel, the sea, and nature for many years. As a child, she frequently traveled throughout the Mediterranean and continued with her journeys throughout her adult life.
Her experiences have created the desire within her to share her love for traveling with other passionate and adventurers who want to discover beautiful horizons and new cultures.