Finding a Catamaran Charter in the Caribbean is not hard to do, but finding the right Catamaran Charter for your specific needs can take a bit more research. Fortunately, many resources can be used to help make your choice.
The trick is to figure out which options are best for you and the vacation you want to have. Here is a sort of guide to help you find the right company for you.
Find Your Charter for the Caribbean
It's easy to search for charter companies on the internet, but it's much harder to determine whether or not the company will be able to provide you with what you will need and what you want. This is where discussion forums come into play.
Forums, where other charter sailors post comments and help one another, are a valuable resource for anyone looking for a charter company.
Posters on a forum can offer suggestions for yacht charter brokers and charter companies, give reasons why or why not to go to a specific company, and guide you toward the most advantageous location from which to charter a boat.
How to Choose Your Catamaran
Before you choose a catamaran, you need to have a clear understanding of what you require. Space is a major consideration when choosing a boat.
You need to determine the number of passengers and include a crew if you want to use this option, along with the how much space you would like on board.
Yacht sizes differ, and the smaller the boat, the more aware you should be of other factors, like the weight of extra fishing and diving equipment and similar items.
Keep in mind more space on board generally means that weight distribution is more even, leads to a more stable sail, and there is more room to move around or lounge and socialize.
Make Sure the Company You Choose Meets All Your Needs
Not all charter companies are created equally, and it is best, even if going on a suggestion by an experienced charter sailor, to ask plenty of questions before making a final choice.
Don't put off calling until the last minute! Get in touch and make plans now to get the yacht that best meets all of your needs. Be sure to ask the following questions:
What size is the boat?
If I get a crewed yacht, what kind of experience does the skipper have?
Who cooks the meals on a crewed yacht?
Is the galley fully equipped with a refrigerator and freezer?
How much is storage space available? Is there enough storage in the galley?
Is there ample space for the number of people I will bring?
What safety equipment is on board?
Does certain recreational equipment cost extra or require a special request?
Find Out What is Included in the Price of Your Charter
Speaking of extra costs and special requests, always ask what is included in the cost of your charter. Different companies provide different equipment at no extra cost.
Other companies require fees to include diving equipment, scuba gear, or kayaks. You should also inquire about the costs of fuel, water, food, and added taxes.
Advantages of a Crewed Catamaran
A crewed catamaran is a chartering option that will provide you with a full crew, including a seasoned captain.
A full crew means you get to relax while they handle everything
The crew is familiar with the region and can give you helpful tips on spots to visit
A crew can handle the boat in poor weather conditions
Meals are prepared for you by a professional cook
Maintenance is not up to you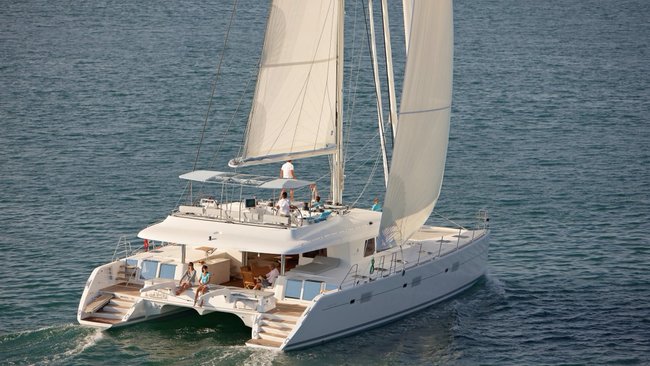 Advantages of a Skippered Catamaran
A skippered catamaran is an option that will provide you with a skipper, but all crew work falls onto you and the other passengers.
Hiring only a skipper is a cheaper option than chartering a full crew
Hiring a skipper saves you from having to obtain a license if you don't have one
The skipper will know the region well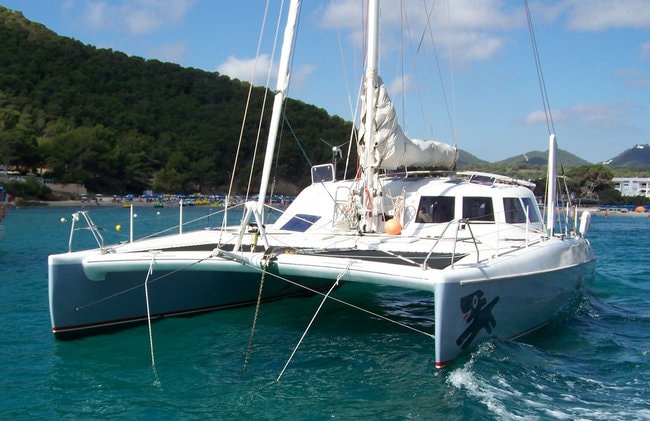 The Best Starting Point
Your starting location is just as important as the type of yacht you choose. If you choose wisely, you can reach more islands in the Caribbean in a shorter period of time, depending on your distance from other islands. Tortola is one of the best spots to begin your journey.
Chartering a yacht for the Caribbean vacation of your dreams takes some time and consideration, but the planning and thoughtfulness put into the beginning stages of your trip are well worth the trouble. Find the right charter company for you and your guests today!
Want to Know More About Yacht Charters?
Sign up for Cruising Sea newsletter to receive every two weeks the latest post straight to your inbox!
Did you sail on a catamaran to the Caribbean? You are more than welcome to share your experience in the comment below.
Daniella has been passionate about travel, the sea, and nature for many years. As a child, she frequently traveled throughout the Mediterranean and continued with her journeys throughout her adult life.
Her experiences have created the desire within her to share her love for traveling with other passionate and adventurers who want to discover beautiful horizons and new cultures.