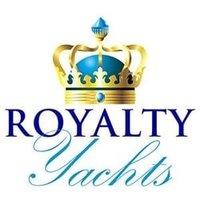 Website: RoyaltyYachts.com
Yacht Type: Motor Yachts, Catamarans, Sailing Yachts, Gulets, Luxury Yachts.
Charter Type: Crewed, Bareboat
Sailing Regions: Caribbean, Mediterranean, Bahamas, South Pacific, Florida, BVI.
---
If you are searching for a detailed Royalty Yachts review, look no further. Royalty Yachts is a luxury motor and sailing Yacht Charter Company. The yacht broker operates using the Lalyon Ltd Trading name, a UK-based private limited company that has been in business since 2010.
Royalty Yachts is a CYBA, British Marine, British Sailing, and British Marine Federation member. The company's membership in these associations is a testament to the strict code of ethics observed by Royalty Yachts while offering its services.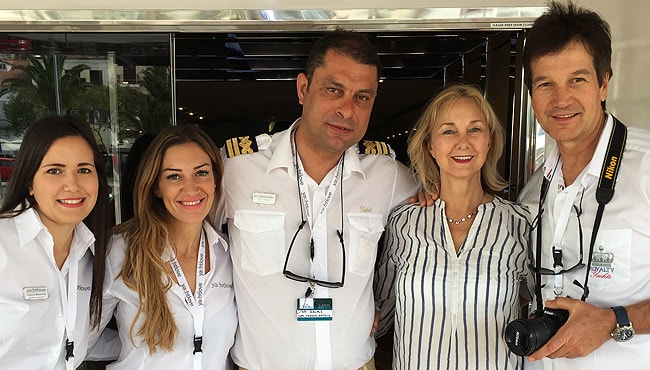 Yacht Type
When you choose Royalty Yachts, you get access to four main yacht types, namely, motor yachts, motor sailor/gullets, catamarans, and sailing yachts.
1. Motor yachts: Royalty Yachts have luxurious motor yachts equipped with the latest technology and amenities offering unmatched luxury, comfort, and speed.
The Yachts have notable features like sophisticated navigation and communication systems as well as staterooms offering large guest and master rooms with en-suite facilities.
What's more- motor yachts offer extra speed and more flexibility than most sailboats. Royalty Yachts has 20+ featured motor yachts for you to choose from.
2. Motor sailor/gullets: If you are interested in a luxurious "James Bond-style" charter powered by sail and wind power, Royalty Yachts' motor sailor/gullets come highly recommendable.
The motor sailors are known for their exceptional comfort, luxury, spacious cabins/entertainment areas, as well as their energy efficiency. Royalty Yachts offers 20 featured gullet charters across Europe (Greece, Italy, Croatia, and Turkey).
3. Catamarans: Royalty Yachts also has multi-hulled yachts (catamarans) that offer unmatched luxury charters while consuming less power than sails or motors. Royalty Yachts has sailing and power catamarans that provide fast and stable cruising.
4. Sailing yachts: If you want the most luxurious adventure cruising or sailing, Royalty Yachts has sailing yachts with a variety of configurations (sloop, cutter, schooner, and ketch). Sailing yacht experiences are available in some of the best destinations globally – Caribbean Windward Islands and Seychelles.
---
Sailing Destinations
Royalty Yachts covers the world's most popular yacht charter destinations which include, but aren't limited to; the Caribbean, the Mediterranean, the Bahamas, Florida Keys and Whitsunday Islands (in Australia).
Besides covering these destinations and more, Royalty Yachts has access to the most luxurious charter boats in Thailand, Seychelles, and the South Pacific, just to mention a few exotic locations.
With exclusive events taking place across the Mediterranean every year, you can visit Cannes, Portofino, and St Tropez or watch Grand Prix in Monaco from the upper deck of your yacht, all courtesy of Royalty Yachts.
Here's a more conclusive list of some of the destinations covered by Royalty Yachts: Balearic Islands (in Spain), French Riviera, Corsica (France), Naples, Sicily and Sardinia in Italy, Croatia, Montenegro, Turkey, Greece, British Virgin Islands, American Virgin Islands, Bahamas, the Caribbean (windward and leeward islands), Florida, Seychelles and Tahiti.

Type of Charters
Royalty Yachts offers two main types of charters, namely crewed and bareboat. Crewed charters come with a crew (chef, hostess, and captain). More crew can be provided on request. You decide the itinerary during the charter as well as all your preferred meals, beverages, etc.
Royalty Yachts' hostesses attend to all your needs ensuring you have the most luxurious journey imaginable. Bareboat charters are available to independent sailors who love to control their own boats while sailing their own routes at their own pace. Royalty Yacht offers over 4000 bareboat yachts worldwide, offering unmatched freedom of choice and independence.
Bareboat charters allow you the freedom to choose a preferred luxurious vessel, pace, and route. You need the experience to take a bareboat charter. However, Royalty Yachts can offer professional skippers if you don't have sailing qualifications for chartering a vessel on your own.
---
Who is Royalty for?
Royalty Yachts is for anyone looking for one of the best, if not the best yacht broker in Europe capable of delivering the best, most luxurious yacht sailing experience globally.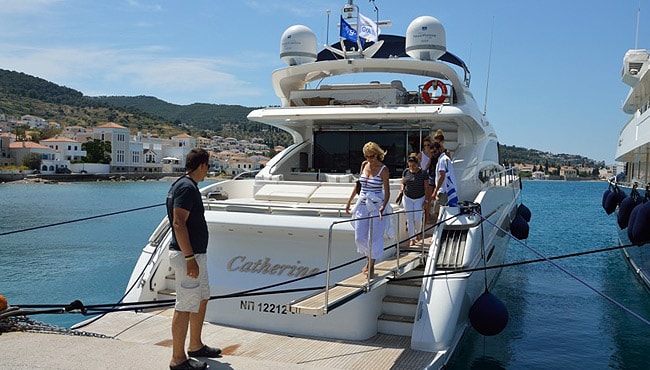 Why Charter With Royalty Yachts?
There are many reasons for choosing Royalty Yachts over other yacht brokers in Europe. Here are the main reasons.
Main Pros
1. Conformity to a strict code of ethics
Royalty Yachts is a member of the most reputable yacht broker associations. The company's membership with associations like; CYBA (Charter Yacht Broker Association), British Marine, and British Sailing is a testament that the company upholds the highest global standards as far as the yacht broker code of ethics is concerned.
Besides prioritizing on luxury, Royalty Yachts also prioritizes on safety and privacy. In fact, Royalty Yachts is renowned as one of the few professional yacht brokers with a wealth of global experience and standards.
The company reviews yachts in its selection every year to ensure it offers services that comply with the most stringent global quality standards.
2. Variety of Yachts
Royalty Yachts offers over 20 featured yacht charters for every yacht type (motor yachts, motor sailor/gullets, catamarans, and sailing yachts). The company also has access to many other vessels around the world. When you choose Royalty Yachts, you are assured of getting the best yacht charter experiences.
3. Custom Services
Royalty Yachts offers yachting experiences where you want, when you want, and how you want! The company can source the yacht of your dreams and adhere to every single requirement you may have, including your level of preferred comfort and budget. You can also choose to charter a vessel with/without a crew with no limitations whatsoever.
4. Highly Recommendable
Royalty Yachts also boasts of having countless positive reviews. The company has a special section on their website that shows what past clients think about the company. Almost all customers who have used the yacht broker in the past are happy.
Cons
It's not easy finding negative reviews about Royalty Yachts due to their excellent service and knowledgeable advice.
Conclusion
Royalty Yachts offers everything you would expect in a world-class yacht broker and more. First and foremost, you are assured of global standards of luxury, an unmatched variety of yachts and yachting experiences, customizable services around the globe and supporting services like flight and accommodation booking.
Royalty Yachts also comes highly recommended. The company has been tested and proven for almost a decade, and most customers agree they offer one-of-a-kind experiences. It's also easy to make inquiries and search for the perfect yacht by location, no. of guests, date, etc., online.
You couldn't ask for a better yacht broker (in every regard) when you can have Royalty Yachts offer you services that match your expectations and budget.
Have you already chartered a yacht with Royalty Yachts? If so, you are welcome to share your experience in the comments below.
Daniella has been passionate about travel, the sea, and nature for many years. As a child, she frequently traveled throughout the Mediterranean and continued with her journeys throughout her adult life.
Her experiences have created the desire within her to share her love for traveling with other passionate and adventurers who want to discover beautiful horizons and new cultures.