Croatia is situated on the East side of the Adriatic Sea surrounded by Slovenia, Serbia, Hungary, Bosnia, and Herzegovina.
This beautiful country offers fantastic cultural heritage, stunning coastlines, fascinating history, tasty food and excellent sailing ground.
If this is what you are looking for your next vacation, then there is no doubt that Croatia is the right place for you!
Before you venture on the Adriatic Sea, it would be great to know some helpful tips. So, here is a Croatia yacht charter guide that will provide you all the information you need to plan your sailing trip efficiently!
Facts You Should Know about Croatia
The most spoken languages in Croatia are Croatian, Italian, English, and Germany. The Croatian language is not easy to learn, but it could be useful to know a few words before traveling, such as for thanking and greeting.
Split, Dubrovnik, Zadar, and Trogir are the most popular sailing starting point for yacht charters. Also, each of these towns possesses an airport which makes it easier to reach the marina.
The prices to rent a car in Croatia is relatively the same as in the Eu, it starts from 40€ per day depending on the car. However, the agencies in Balkans are flexible concerning driving a car to the neighboring countries. Nevertheless, it is better to avoid driving from Croatia to Serbia or inversely.
The currency in Croatia is the "HRK." Kuna. Many touristic places will accept the Euro, but because the official currency is Kuna in Croatia, they will not always accept €, it is preferable to convert € or $ to Kuna so that you won't have any surprises.
Croatia's cash machines (ATMs) accept many European bank cards such as Credit cards, Diners Clubs, Euro card, Master Cards, Visa, American Express, and much more. Of course, you'll need to read the directions on the machine before any transaction.
When is the Best Time to Sail?
The sailing season begins from April to October, but the best time will depend on the type of sailing trip and activities you wish to do.
April: It is relatively pleasant during the day. The places are still not crowded, and the winds are mild making it an ideal time to sail. Daily temperatures 13 degrees and can reach up to 17 degrees. Sea temperatures 15 degrees. Not all tourist attractions are open.
May: The temperatures climb and can reach up to 21 degrees. The places start to fill up with tourists. The weather is warm and dry with light and moderates winds. Sea temperatures 18 degrees. All the tourist attractions are open!
June: The peak season begins. The weather is hot and dry with a light and moderate winds. Daily Temperatures 22 degrees and can reach up to 27 degrees. Sea temperatures 21 degrees. It is relatively crowded, and all the attractions are open.
July: It is extremely hot and dry. The temperatures 28 degrees and can reach up to 30 degrees. Sea temperatures 24 degrees. The places are crowded, and all the tourist attractions are alive!
August: The weather is very similar to July. It is extremely hot and dry. The daily temperatures 28 degrees and can reach up to 30 degrees. Sea temperatures stay the same as in July, 24 degrees. The places are crowded with tourists, and all the attractions are open to everyone.
September: The temperatures drop down, but it is still warm enough to enjoy water sports activities. Be aware that the high winds called Bura and Sirocco are present in September, it is an excellent time for an exciting sailing trip. The daily temperatures are around 16 degrees and can reach up to 19 degrees. The sea temperatures are still pleasant, 23 degrees. The crowds begin to disappear, and the tourist attractions are still open.
October: The weather is still warm, but it gets much cooler in the evenings. The high winds called Bura and Sirocco are present during October making the sailing trip challenging! The daily temperatures 18 degrees and can reach up to 22 degrees. The sea temperatures 20 degrees which are still agreeable for swimming. Tourist attraction starts to close, and the crowds are gone.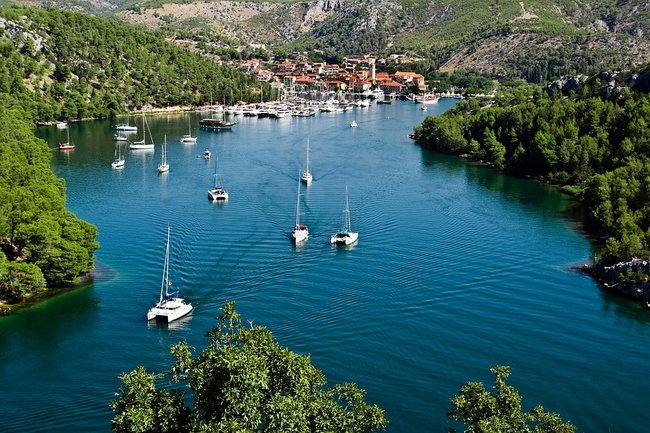 ---
Where to Sail?
There are many places to sail in Croatia, and it is not always easy to find a route. Here is a sample of an itinerary that may suit you if you plan to sail in the Adriatic Sea.
Day 1. Maslinica Bay – Split
Maslinica is a lovely fishing village situated on Solta island in Split. There is a small church, a delightful hotel, a nice gallery of autochthonous that sell souvenir called "Šoltanski trudi", an Amphitheatre and few restaurants. A great place to stroll around!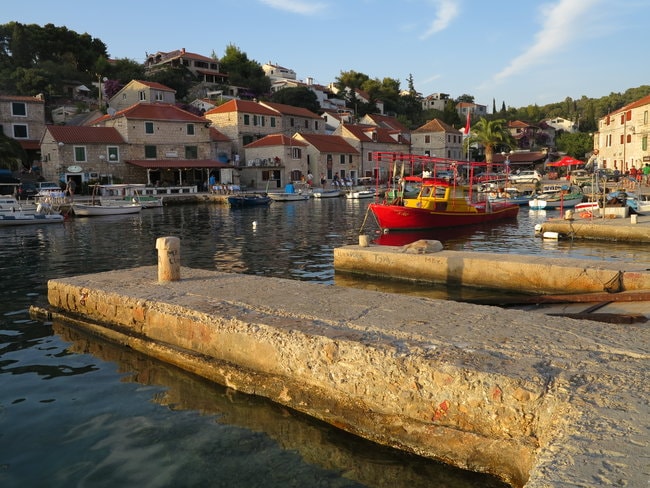 Day 2. Komiza
Komiza is a coastal town situated at the bottom of the hum hill on the western coast of Vis. Komiza is blessed with beautiful wide pebble beaches named Kamenica, Gusarica, Nova Pošta, and Velo Žalo. This lovely coastal town offers so many excellent attractions for visitors to enjoy such as diving center, hotels, apartments, monasteries, fortresses, wineries, historical sights and good restaurants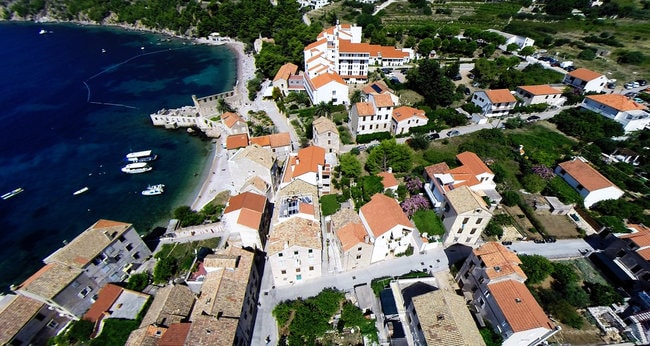 Day 3. Bisevo – Vis
Bisevo is a beautiful island made of limestone located on the Adriatic coast about five kilometers Southwest of Vis island. A part of the island is filled with pine forests, and the rest of it is full of bare rocks. There is a preserved church called Saint Sylvester and the famous Blue Cave which is one of the most popular attractions of the Adriatic Coast.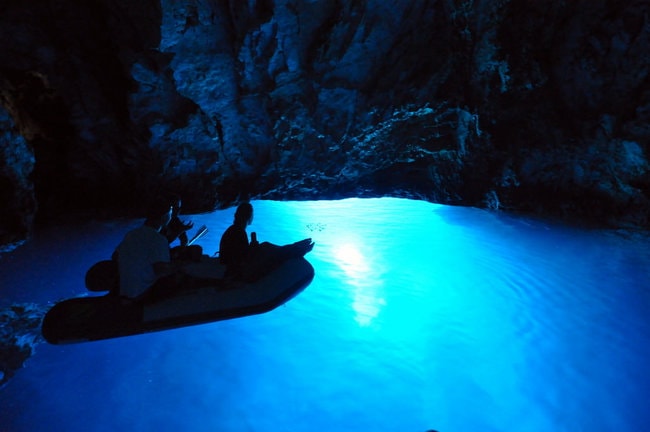 Day 4. islet Budihovac – Vis
Islet Budihovac is a lovely uninhabited island situated in the South of Vis. There is a pebble beach located on a shallow Bay just nearby Ravnik island where you'll find the famous green cave. Not to miss out!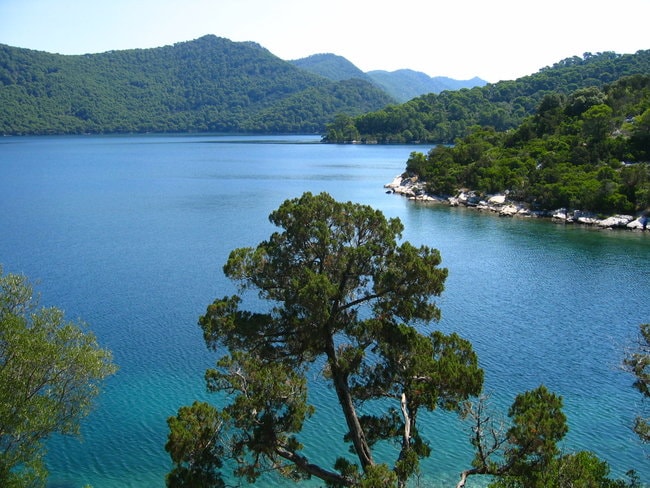 Day 5. Hvar (Palmizana)
Palmazana is a beautiful uninhabited tourist resort situated in the Paklinski Islands archipelago in Hvar. The lovely small resort has a marina that can welcome about 200 boats as well as a small grocery store and a restaurant. Even if the place gets crowded in high season, you will always find a tranquil spot in one of the marvelous hidden Bays to relax.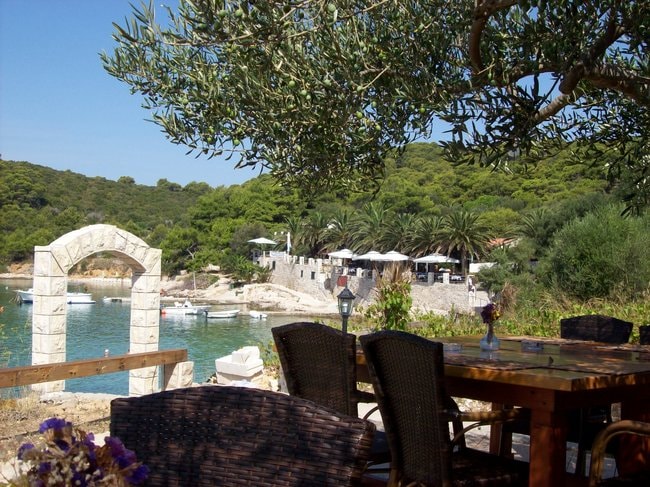 Day 6. Stari Grad
Stari Grad is small town situated on the Northern side of Hvar in Dalmatia Islands archipelago. This lovely town is located at the end of a beautiful deep protected Bay just near an agricultural land. Stari Grad is surrounded by many fantastic Bays called Tiha, Zavala, Gracisce, Arkada, and Maslinica. If active nightlife and crowds are not exactly what you seek, then this place is just for you!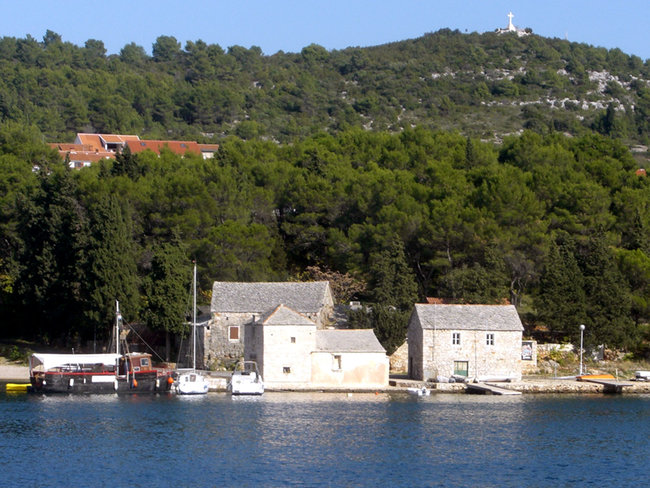 Day 7. Milna – Split
Milna is located in a protected cove about 4 miles away from Hvar and surrounded by two beautiful beaches separated by a fantastic pine forest. Milna has a shop and several charming restaurants offering homemade olive oil and local wine. Not far from Milna, there is a lovely village named Malo Grabjie with quiet beaches and hidden coves where you can suck up the sun and relax!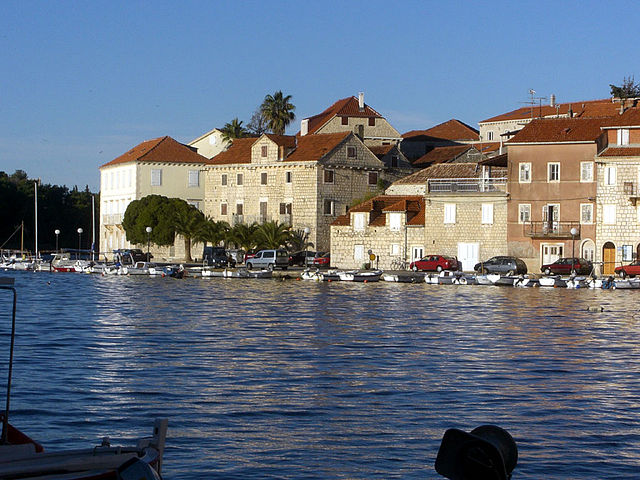 ---
What Activities to Do?
Apart from sailing, there are endless of activities to do in Croatia no matter the region! This country offers something unique to everyone as it is blessed with history, breathtaking nature, impressive landscapes, bars, restaurants, and pubs. Below are the most visited tourist attractions in Croatia:
Dubrovnik Ancient City Walls
Plitvice Lakes National Park
Dubrovnik Old Town
Dubrovnik Cable Car
Split Diocletian's Palace
The Island of Lokrum in Dubrovnik
Morske Orgulje in Zadar (Sea Organ)
Cavtat Old Town
Trogir Historic Site
Porec Old Town in Porec
Old Split
The Arena in Pula
Upper Town in Zagreb (Gornji Grad)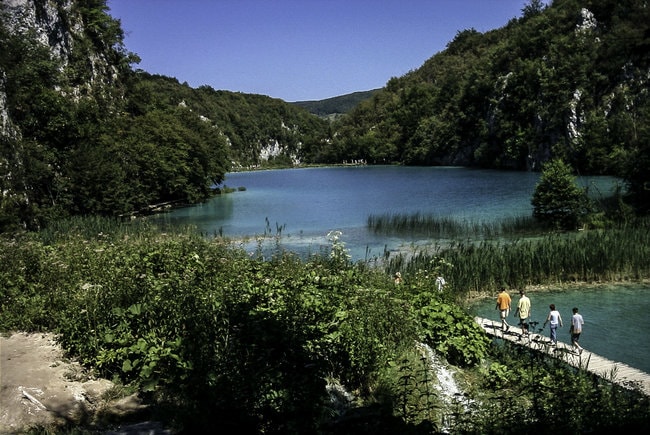 ---
What to Wear?
No matter the destination, the principle remains the same. Packing light is imperative as the storage is quite restricted on a boat. However, as Croatia has a Mediterranean climate and the weather is relatively pleasant throughout the year, you'll need to bring lightweight clothes for the summer such as shirts, shorts, swimsuits,non-marking sailing shoes and a few light jackets for the evening.
Click here for the complete list of things to bring on a sailing holiday.

Croatia Sailing License Requirements
To charter a bareboat in Croatia, you need to have an International Certificate of Competence (ICC) plus a VHF license qualified by a national sailing body such as the ISA or RYA.
Read more about  bareboat charter requirements
---
What Type of Charter to Choose?
Bareboat charter
Bareboat charter is very popular in Croatia due to its excellent sailing ground offering to skippers of any level to enjoy the coastal winds along the Adriatic Sea. Bareboating is a fantastic way to discover the Adriatic Coast. There are endless of new catamarans and monohulls to sail in Croatia. Many of them accommodate 3 to 5 cabins ranging from 30 to 50 feet. This is the perfect option if you like freedom!
Skippered yacht
A skippered yacht charter is an excellent option for those who don't possess any sailing certification or for anyone who wishes to relax and enjoy the sailing trip. A skipper will be in charge of the navigation and will bring you to places you probably wouldn't have found easily without the help of the skipper.
Crewed yacht
If being pampered the whole trip by a friendly and a caring crew (Captain, Cook, and Hostess) while sailing through beautiful destinations is your wish, then a crewed yacht is the ideal option! Monohulls, Catamarans, Gullets, and motor vessels are available to sail in Croatia. A crewed yacht charter is an ultimate vacation. Meals, water toys, and all the amenities and equipment listed on the boat are generally included in the charter price. If you wish to know the initial price, speak with your charter company, they will give you the exact price, and you may also get great deals!
Cabin charter
Cabin Charters has become very popular in the last few years as it allows travelers to enjoy all the excellent services and comfort of a crewed yacht charter. This option is fabulous for singles, couples, or for those who want to sail on a frugal budget.
Flotilla
A flotilla is a group of yachts that follow the same itinerary and guided by a lead boat. Charterers set sail every morning, enjoy all the fun activities and meet in the evening to have a group dinner. This option is excellent for singles, families, novice, and advanced sailors.
---
How Much Does it Cost?
As mentioned in many articles, the prices vary according to the type of charter, the length of the boat, the destinations, as well as many other details but if you wish to know how yacht charters rates are assessed then you should read an interesting article below.
Where to Stay Prior Departure?
Landing hours don't always correspond to the starting date of the sailing trip, and it is not uncommon that flights arrive a day before. That said, it would be better to reserve a room in a hotel to relax and prepare yourself for the sailing adventure.
What is the Best Company to Book Through?
There are so many companies around the world that it makes it difficult to pick the one that might suit you. Also, you don't always know with whom you are going to deal with. The best thing to do before taking any decision is to read about companies. Here is an article about how to chose a charter company so that you can make the right choice for your next sailing holiday.
How to Get There?
The best way to get to Croatia by fly is from Europe as there are no direct flights from the US.
London, Germany ( Munich and Frankfurt), Rome, and Italy are the best airports to fly to Croatia from Europe.
Since 2015 Canada has direct flights to Croatia (Zagreb)
Once arrived in Croatia, take a direct flight to Dubrovnik, Split, or Zagreb or a ferry.
Do I Need a Visa to Visit Croatia?
People that come from the following countries such as UK, US, Australia, Canada, and New Zealand don't need any visa to enter Croatia. Travelers can stay in Croatia for more than 90 days within six months period.
What to Eat?
The Croatian cuisine is very diverse, and their traditional dishes depends on the regions. Each area has its own food. Let's see the menus by region.
In Slavonia and Baranja – "Kulenova Seka" is a tasty spicy sausage. "Cobanac" is a delicious shepherd's stew, a mixture of meat spiced with paprika.
In Hrvatsko Zagorje – "Strukli" is pasta filled with cheese, this dish is very popular in this region. "Purica s Mlincima" is a turkey cooked with a type of special pasta. "Sir I Vrhnje" is a mix of sour cream and cottage.
In Lika and Gorski Kotar – "Police" is a plate of potatoes cooked with bacon and all sorts of cheeses.
In Istria – Delicious truffles and Maenestra soups
In Dalmatia – " Prsut" is a savory dry-cured ham. "Paski Sir" is a tasty Pag-Island cheese
Recommended Snack! "Krafne" is a delicious doughnut filled with chocolate
Recommended dessert! "kremsnite" is a cake filled with tasty cream. "Rapska Torta" is another cake baked with a local cherry liquor and almonds.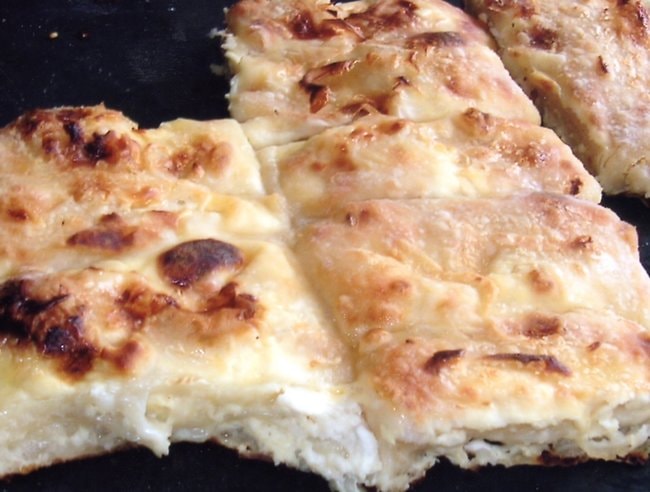 ---
Learn Some Croatian words
Before you go in Croatia, it would be great to learn a few words to impress:)
Hello: Zdravo
How are you?: Kako Si?

I don't understand: Ne razumijem
Good day : Dodar dan

Good morning: Dobro jutro
Good evening: Dobra vecer
Good night: Laku noc
Please : Molimo
How much is it?: Kolito je to
What a good driver! Sto je dobar vozac!
Let's dance! Zaplesimo
Come on: Hajde
let's go to the beach: Idemo na plazu

Thank you so much: Hvala vam toliko
Don't say it: Nemoj to reci

That's very kind: To je vrlo ljubazno

Have a good holiday! Imati dobar odmor
Tips
1. Make sure to provision your boat before the departure. You can either do some shopping by yourself or order through the company you sail with. You don't want to get stuck in the middle of the sea without any drink or food!
2. Pay very close attention to your contact! If a vessel cancellation occurs for any reason, you may lose the initial deposit 50% of the charter price you've paid when you reserved the boat.
3. If you are a novice sailor, and you charter a boat without skipper make sure to choose a route with good winds and relatively close to any marinas or inlets in the area in case the weather suddenly change.
In Conclusion
All the tips gathered in this article will help you plan your sailing holiday in Croatia. However, to have an unforgettable getaway on the water, don't waste any time and book your yacht charter now to sail in Croatia. You'll be glad you did!
For more information on Croatia yacht charters:
Boatbookings.com
USA +1 954 892 5009
Email: charter@boatbookings.com
What about you? Have you already sailed in Croatia? If so, feel free to share your experience in the comment below.
Daniella has been passionate about travel, the sea, and nature for many years. As a child, she frequently traveled throughout the Mediterranean and continued with her journeys throughout her adult life.
Her experiences have created the desire within her to share her love for traveling with other passionate and adventurers who want to discover beautiful horizons and new cultures.