Practicing yoga is one of the healthiest activities you can do. Yoga can lengthen and tone muscles, increase balance and strength, but it is an excellent way to improve your mind and spirit while connecting with nature. Not only does yoga promote a healthy digestive system, but it is also a holistic approach to wellness.
Why do Yoga on a Yacht?
One of the best things about yoga is that it takes little space and requires only a mat and belt. Best of all, you can do it anywhere – even on a yacht!
Sailing puts a person in unison with the sea and nature. Practicing yoga is to be in the moment and to resist the distractions of everyday life.
The benefit of yoga on a yacht is that distractions are removed. Combining the love of the sea with yoga is very therapeutic.
What to Eat Before Yoga?
Before starting easy yoga exercises to do on a yacht or any other form of exercise, it is important to eat foods that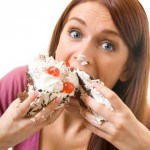 are easy for the body to digest. Our health and well-being are linked to our digestive system.
Avoid foods that will leave you full and bloated. At the same time, it is not a good idea to skip eating altogether. Going without food can not only decrease your metabolism, but it can also cause a drop in sugar levels which can be dangerous.
Berries
Consider a small bowl of oatmeal with blueberries, strawberries or blackberries. Berries are a great antioxidant and are excellent for improving the immune system. Oatmeal is high in protein and magnesium which can increase energy and will help prevent muscle spasms.
Banana & Yogurt
A tasty treat is a piece of fresh fruit, such as a banana and a yogurt. Bananas are loaded with B6 and potassium which are both excellent sources of energy. Yogurt, especially when it contains live cultures is very beneficial for digestion.
Fruits & Nut Bar
Another simple solution for eating before yoga is a low-calorie fruit and nut bar. Dried fruit is an excellent source of energy. Stay away from bars that have high sugar content.
Remember eating a small portion is better than not eating at all!
5 Yoga Best Exercises
1) The Dolphin
Begin in a straight-arm plank position. Wrists should be beneath shoulders with legs extended back. Keep hands fixed and move hips up, keeping tailbone toward the sky. Pull shoulder away from ears while pressing chest toward thighs. Breathe deeply and engage the core. Hold for a count of 10.
2) Warrior II
With feet slightly wider than hips, turn out the right foot, while keeping the left foot facing inward. Bend the right knee, keeping thigh parallel to the ground and left leg straight. Extend arms from shoulders. Keep core tight. Hold for 10 breaths. Repeat on another side.
3) Triangle
Begin with feet slightly wider than hips and right foot pointing outward and left foot pointing inward. Keep legs straight and shift hips toward right leg. Move body to the right while placing right hand on the knee and extending the left arm above shoulder. Turn right hip forward. Look at the floor, extend the neck and hold for a count of 10.
4) Warrior III
Start in a lunge position, knee bent and right foot forward with a straight left leg back. Move at hips and keep torso parallel to the floor. Raise left leg, making a straight line from head to toes. Move both hands to heart center and hold for a count of 10.
5) Pigeon
Begin in downward facing dog position with tailbone toward the sky and hands on the floor. Raise right leg to hip level and move it forward. Bending the right knee; lower the leg to the mat. The goal is to keep the shin parallel to the front of the mat, keeping a flexed foot. Hold for a count of 10.

Conclusion
Whether planning to spend a day on the water or many weeks at sea, these easy yoga exercises to do on a yacht can help you stay fit, but also increase the strength of mind and spirit. Practicing these yoga positions daily and as you increase balance and can hold them longer, incorporate new positions into your routine that will challenge you. Sailing and yoga… there is nothing better!
Want to Know More Tips?
Sign up for Cruising Sea newsletter to receive every two weeks the latest post straight to your inbox!
Have you practiced yoga on a yacht? Please feel free to share your experience by leaving a comment below. I would love to hear your feedback
Daniella has been passionate about travel, the sea, and nature for many years. As a child, she frequently traveled throughout the Mediterranean and continued with her journeys throughout her adult life.
Her experiences have created the desire within her to share her love for traveling with other passionate and adventurers who want to discover beautiful horizons and new cultures.