A family sailing holiday in Croatia is one of the most enjoyable ways to spend your vacation. It is fun and a  great experience, providing sweet respite and relaxation from the hustle and bustle of your everyday lives.
Sailing lets you explore the majestic seas firsthand. You will take in breathtaking views without obstruction, discover many diverse and mysterious cultural heritages, bask in the sun, and experience peace like no other adventure can offer.
A sailing holiday in Croatia offers all of that and more. There are stunning beaches, medieval towns, crystal clear waters, sunbathing in splashing waves, amazing nightlife, and delicious Mediterranean gastronomy.
---
Best Time to Sail in Croatia with Family
When preparing for a sailing holiday in Croatia, make sure it's not going to be a rushed holiday. The sights, scenes, and activities are something you want to take your time to savor.
Having said that, the best time to sail really depends on your preferences. Here are key tips:
If you love to sail under the clement weather and on calm waters, it is best you go anytime from April to June, or from September to November.
If you would love to swim during your sailing trip, then anytime from mid-to-late May to September is the best time to go.
If your family would like to see Croatian summer in full groove, with bustling crowds and great nightlife, the best time to go is from July to August. However, it is a bit on the windy side during this period so be sure to employ a skipper or crew with excellent seamanship. Hotel prices rise exponentially during this period, too.
April to June and September to November are also ideal for families that would love to avoid crowds. They are also the best time to go hiking, trekking, and rafting.
Sailing in winter " from Januar to March" is not a bad option at all, and some of the sights are simply breathtaking during this period. But this may not be a good option for families with young children.
However, if you decide to sail during this period, do come prepared with some warm clothes…and ensure only to hire yachts that have heating systems.
Whatever your preferences, be sure to make reservations in advance. Croatia is becoming one of the most visited countries by tourists, especially families and other large groups: you don't want to be stranded for accommodation or have to settle for less pleasant sailing facilities.
---
Inland Activities to Do
While you are on a sailing trip in Croatia, there is so much that you can do with your family, and visiting historical sites is one of them. Croatia is the only place where you can find the origins of the Turks, Venetians, Illyrians, and Greeks to mention a few.
Some of the historical sites you can find in Croatia include the historical complex of Split, Cathedral of St James in Sibenik, Stari Grad plains and the Episcopal Complex of the Euphrasian Basilica in Porec. These are spectacular sites, and you can really get to learn a lot when you visit them.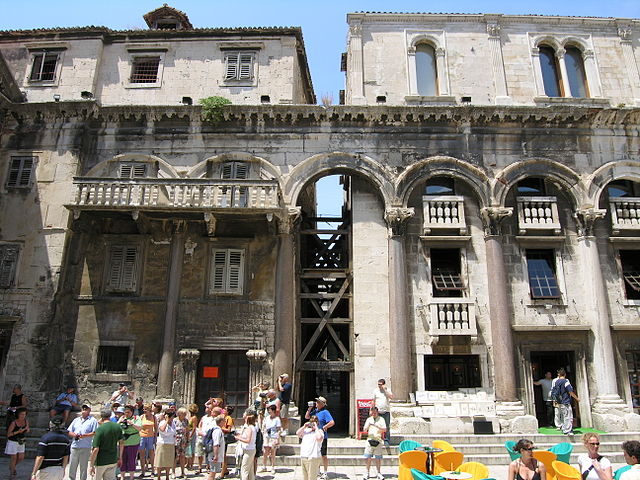 Plitvice Lakes
You can also visit the Croatian waterfalls which are simply breathtaking. An excellent example is the world-famous Plitvice lakes. The Plitvice lakes comprise 16 interconnected lakes that are separated by some waterfalls.
There are no words to describe the colors of the waters. The colors keep changing depending on the angle of sunlight or the number of minerals and wildlife in the waters at each point in time. Head over there to discover grey, blue, azure, green and crystal clear waters, beautiful beyond description.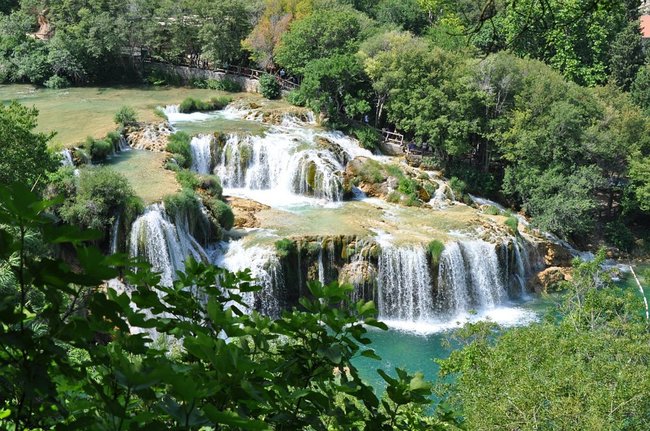 Krka Waterfall
Another amazing, popular waterfall in Croatia is the Krka waterfalls. You can get there either by car or by boat. There are several wonderful sites for visitors at the Krka waterfalls, with beautiful walking trails and footpaths along the way.
Within the Krka Lake, you will find a small island that has a monastery. Now that's something you don't see every day! If you're a hiker, Croatia is among the best places for hiking.
National Parks
There are mountain ranges, canyons, hills, and forests for you to explore. Paths are usually marked with red and white dots to guide you on your way. The suggested coastal destinations for hikers include Paklenica National Park, Velebit Mountain, Mljet National Park, and Lopud Island. You can also find great spots in continental Croatia such as Medvednica Mountain and Risnjak National Park, both very popular sites.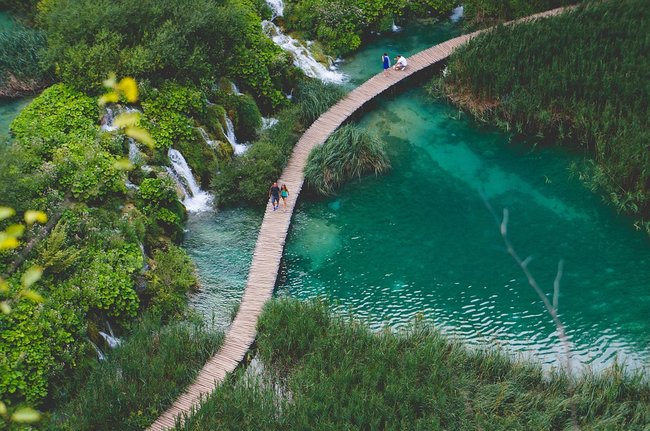 Sample Itinerary for Sailing
It is practically impossible to take in all that a sailing holiday in Croatia has to offer in a single visit. However, here's an itinerary that ensures you get some of the best sights during your sail:
Kotor
Kotor in Montenegro is the closest port to Croatia, and the closest the Adriatic Sea gets to Europe. It provides views of some of the most lovely bays in the world. You will sail across mountain views and village scenes that will leave you in awe.
Cavtat
Then sail on to Cavtat, your first stop in Croatia where you will be greeted by a picturesque harbor and lovely hamlets littered across the bay.
Dubrovnik 
A holiday sailor's dream is Dubrovnik. Treat your family to fantastic views of majestic mountain ranges, picturesque marinas, and islands whose beauty defy your best imaginations. The family can stop for a swim or even head into the villages to have great food and experience Croatian culture firsthand.
Sipan
This is your next port of call. Providing respite from the tourist crowds in Dubrovnik, Sipan offers you an unforgettable meeting with unspoiled nature. Populated by untouched forests and olives, the family can recoup here, enjoy some time alone with nature and then continue sailing.
Mljet 
There are very few accommodations here and little space to berth, so plan to only sail past Mljet during the day. But, make it a slow one so you can take in the gorgeous lakes and have a picnic under the sun, at the glorious Lumbarda beach.
Korcula
Many holidaymakers see sailing across Korcula as the highlight of their cruise. And no wonder. The channel offers many, different views of the stunning Adriatic. It also has adequate berths to moor your vessel while you head into the town for some activities. You can take sailing lessons here; the waters are safe, and the weather is excellent even for beginners.
Hvar
Sand, sun, and sea in beautiful abundance. The beaches are indescribable. And if the family fancies the nightlife, Hvar offers lots and lots of it.
Split 
Save the best for the last. Here you will discover unspoiled beaches set in natural coves and inlets. You will experience nature at its untouched best, with coastal views that no photos can do justice to.
A touchdown here to swim in the crystal clear sea or go snorkeling…or do pretty much anything you wish!
In Conclusion
If you're looking for excitement, new experiences, and stunning natural beauty then head to Croatia for your next family sailing holiday. There are great food and vibrant culture, impressive sights and hiking trails, and an excellent climate waiting for you to enjoy it. With so many choices, there's something for everyone, and your biggest problem may be trying to fit it all in!
For more information on a family sailing holiday in Croatia:
Boatbookings.com
USA +1 954 892 5009
Email: charter@boatbookings.com
Have you been on a sailing holiday in Croatia with family? If so, feel free to share your experience in the comment below.
Daniella has been passionate about travel, the sea, and nature for many years. As a child, she frequently traveled throughout the Mediterranean and continued with her journeys throughout her adult life.
Her experiences have created the desire within her to share her love for traveling with other passionate and adventurers who want to discover beautiful horizons and new cultures.