You'll certainly find this funny if I tell you that packing is a real art, especially when it comes to Duffel bags. They have a round shape, and even though they are super durable, the edges lack rigidity- not to mention that many of them have no separate compartments. So whether it's for a long weekend boating, camping, or traveling, you need to know how to pack a duffel bag efficiently if you want your content to be well organized.
---
How to Pack a Duffel Bag?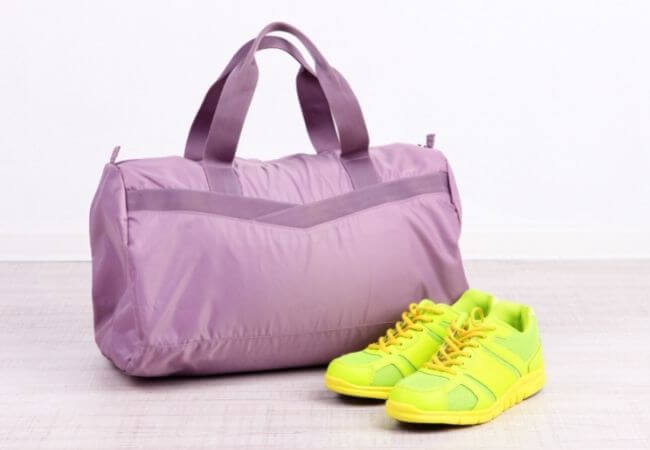 1.The first thing to do is to make a list of content you need to pack. Once you have this list ready, you can begin to fill out your bag. Separate your belongings into categories, for example, documents, snacks, shoes, clothes, etc. As you pack, make sure to check off every item so that you know what you've already or not put in the bag. Think about the types of activities you'll be doing, the duration of your trip, and the weather.
2.No matter what you bring, you should always pack the heavier items first, like shoes, hard cases, or boxes. You certainly don't want all your delicate belongings to get crushed while you travel.
3.As I said above, put your shoes and other heavy stuff at the bottom of your Duffel. Then you will want to roll your clothes, blankets, towels and place them on top of your shoes. This will not only save you space but also prevent wrinkling and organize everything.
4.So far, I've spoken about heavy stuff and clothes, but what about the small gear? If your Duffel doesn't feature any pockets, use packing cubes or compression bags. These are the perfect solutions for storing socks, medicals, personal care, or other small items that could easily get lost between all the clothes.
5.A good place to store lightweight stuff like gloves or socks is in your shoes in the condition they smell good. It will save space and also help maintain the shape of your shoes. If you prefer not to use this method, you can tuck them between the rolled clothes or store them in a compressed bag. But this will take more space.
6.As for important documents like passports, notebooks, and ID, you'll want to store them in an easy-to-reach outer pocket, preferably waterproof, including the zipper to keep everything dry and safe. Unfortunately, when the Duffel is loaded with content, it can become tight and difficult to get inside the pocket. If it's the case, it would be best to use a pouch, it's easier, and at least you are sure to find all your documents intact.
7.If you bring electronic items such as a laptop, Kindle, or tablet, of course, these need to be store in a well-padded outer pocket. If there is no padding, you run the risk of damaging them. I wouldn't take the risk, though, and would store them in a sleeve and place it on top of the clothes in the Duffel. This way, you are sure your delicate electronics are well protected.
---
Choosing Your Duffel Bag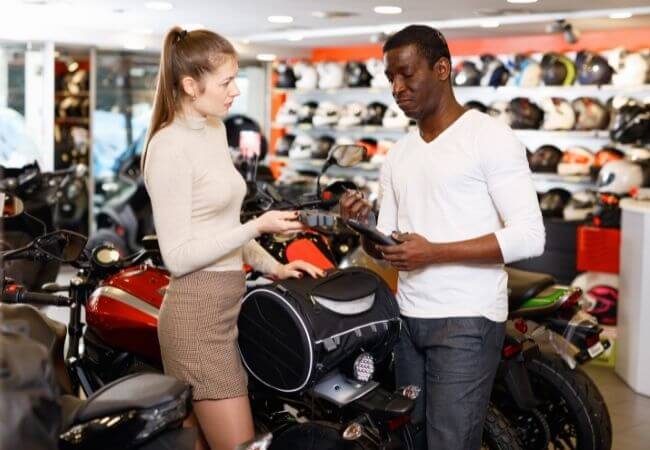 Size
Duffel bags come in many sizes, and while some offer a large capacity, others are smaller and can be carried more easily. Therefore, before you purchase a Duffel, know exactly what activities you'll be doing and how long you'll travel. It will help you determine the size and capacity of the bag you need. There are many places where you can buy Duffels, and if you want to know more about them first, you may want to look at this list of the best waterproof Duffel Bags.
If you are boating or backpacking for a day or a short weekend, you'll need a relatively small and easy carry-on Duffel bag. However, for longer trips, like two weeks or more, you will have to look for bigger Duffels.
30L – 50L will be ideal for a few day trips.
50L – 75L: Awesome for a one or two weeks trip.
75L – 100+: Great for long excursions.
Extra Features
Many Duffel bags have a simple and classic design, meaning they feature no outer or inner pockets. Generally, those are lighter and easier to carry. Other Duffels come with extra straps, separated compartments, and exterior pockets, but bear in mind that those additional features add weight to the bag.
Waterproof
This is an important topic. No matter if it's for boating or traveling, it's better to be safe than sorry. You'll be glad your bag is waterproof if it gets wet, no matter the situation. Imagine you get caught in the rain, or you pour coffee by accident because you were in a rush to catch your plane or train. And if you are a boater, you know how wet you can get on a boat.
Zippers
Make sure the pockets' zippers are waterproof, not water-resistant. They also need to open and close smoothly.
---
How To Measure Your Duffle Bag For Carrying On?
Every country has its own guidelines concerning the weight and size one can carry on a plane. But in general, most airline companies don't allow carry-on baggage or Duffel bags to be more than 45 linear inches (114.3 linear centimeters). What is a linear? It's the measurement of the width, height, and depth of the whole bag.
Now how do you measure that? Well, it's pretty straightforward. Just place your bag on a table or the floor like you would in the airport. Then take the dimension of the width, height, and depth.
---
Final Words
It's easy to pack a Duffel bag when you know how to do it the proper way. However, before you fill out your bag, make sure to write down a list of the items you plan to bring and check off each one of them that goes in the bag. This way, you won't have to unpack and repack all your stuff, and it will save you a lot of time and nerves.
Want More Tips?
Subscribe to Cruising Sea newsletter to receive every two-week the latest post straight to your inbox!
What about you? Do you know other methods to pack a Duffel bag? If so, you are welcome to share them in the comments below.
More articles
Waterproof Dry Bags for boating
Waterproof Backpacks for outdoor
Daniella has been passionate about travel, the sea, and nature for many years. As a child, she frequently traveled throughout the Mediterranean and continued with her journeys throughout her adult life.
Her experiences have created the desire within her to share her love for traveling with other passionate and adventurers who want to discover beautiful horizons and new cultures.