Safety and security are always a big concern when it comes to deciding your vacation or sailing destination.
For example, there are a lot of picturesque destinations across the globe with unlimited tourism potential. And yet, because of their perceived image as high-risk destinations, people tend to give them a miss.
Similarly, there are certain sailing destinations that have acquired a reputation for being unsafe owing to a few unfortunate incidents of theft and robbery.
Alarmingly, I have heard such tales about one of my favorite sailing destinations, the beautiful Caribbean.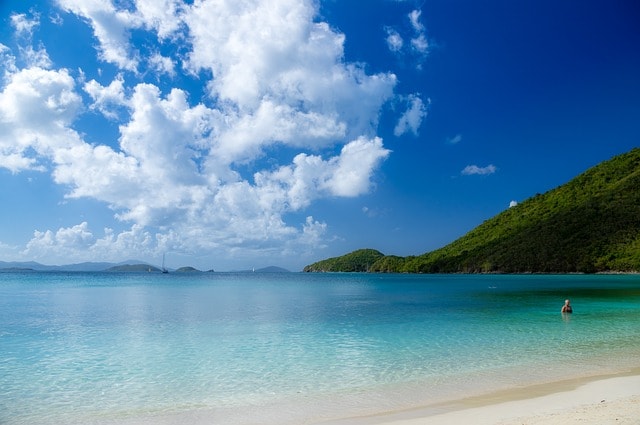 Is it safe to sail in the Caribbean?
While personally I have been fortunate to have never experienced such horror, there is no denying that there have been a few reports of visiting yachtsmen being victims of crime in that region.
One of the things I learned about the Caribbean during my sailing trips in the region, is that it is not a tiny geographical region.
There are places in the Caribbean that are lively, friendly, and as safe as anywhere else. However, there are also certain sailing routes, and islands that are riskier in terms of crime.
In this article, therefore, I have tried to emphasize that with proper precautions, research, and awareness, it is perfectly possible to have a safe sailing trip to this beautiful tropical region.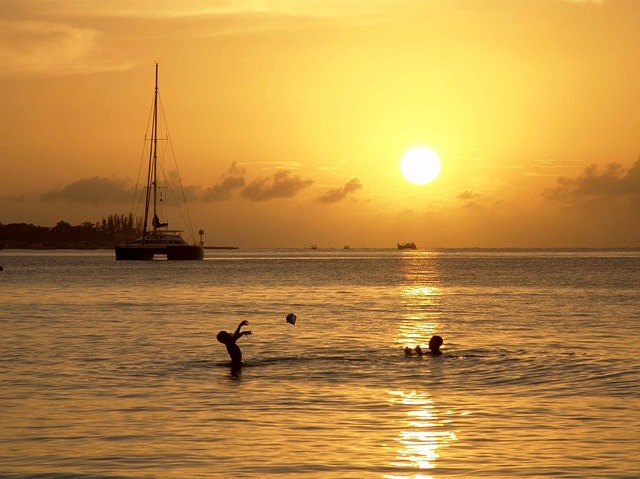 Be Prudent, Not Paranoid!
There is no doubt that the Caribbean holds a special appeal for every sailing enthusiast. Its clear waters, spectacular weather, picture postcard islands, and silvery beaches combine together to create the impression of a paradise.
Not surprisingly, over the last many years, the influx of yachtsmen from the US and Europe has risen manifolds, creating a local economy dependent on providing a variety of services to the visitors.
Unfortunately, this has also given rise to crimes such as petty theft by opportunistic anti-social elements.
In addition, there have been a few notable and serious incidents such as the robbery and assault of a yacht, en route to Grenada, in 2009.
But are these incidents enough to force you to make a change in your plans?
It is important to remember that, in this day and age of the internet, even a small and petty crime gets a lot of attention through news sites, blogs, social media etc.
This creates an impression of rising crime that may not reflect the true reality. Indeed, a sober analysis of the situation would show that several cities in the US are far more prone to violent crimes that most regions in the Caribbean.
Instead of getting paranoid about the crime situation in the Caribbean, it is important that you adopt prudent measures that go a long way to ensuring a safe and enjoyable sailing trip.
For example, a lot of yachtsmen tend to get careless about basic safety precautions, believing that they are in the paradise.
The key, therefore, is to be alert and aware and practice basic safety precautions. Adopting such basic prudent measures goes a long way in ensuring you against petty crimes that make up 90 percent of the total crimes against visiting yachtsmen.
Places and Routes to Avoid Sailing
While observing basic safety and security measures is always welcome, it is also important to know that certain regions in the Caribbean indeed present an unacceptably high risk of crime.
It is best to devise your sailing route and itinerary in such a way that you stay well clear of such regions.
The Venezuelan
Among the major regions and sailing routes, the Venezuelan waters are always at a high risk of robbery and boarding by bandits.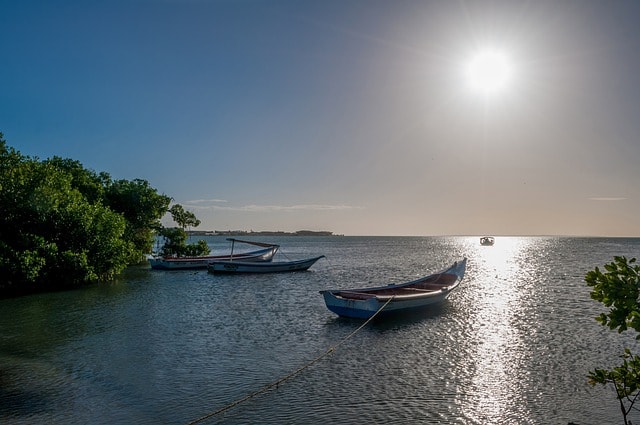 Grenada to northeast of Tobago and Trinidad
The bandits and pirogues are also frequently reported moving drugs from southern coast of Grenada to northeast of Tobago and Trinidad.
In particular, the bandits are particularly active in areas with gas drilling rigs as they serve as landmarks for boats without adequate navigational equipment.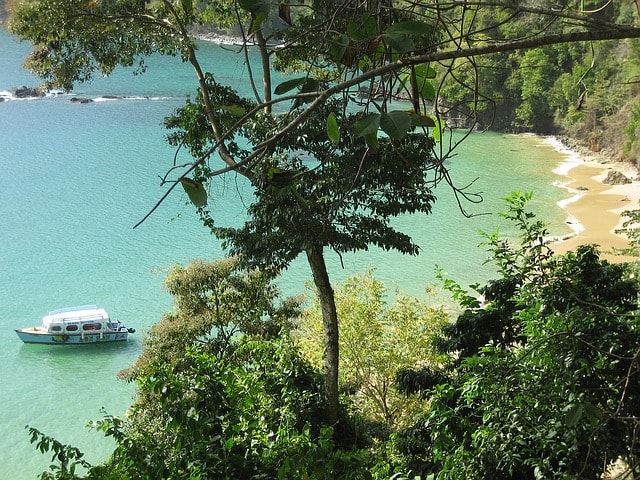 Nicaraguan and Honduras waters
Among other places in the region, the Nicaraguan and Honduras waters are reported to have attempted incidents of piracy, by bandits who use open fishing boats.

7 Security tips for a safe sailing trip
1) Tune your radio set
First and foremost, program your VHF radio sets with the distress frequencies prescribed and observed by US Coast Guard and other authorities along your sailing route. Indicate clearly and precisely that you are in danger, mentioning your yacht name and location until you get a response. If you have DSC activated, then your distress signal would travel further, increasing the chance of a quicker response.
2) Stay clear of risky anchorages
Risky anchorages can be a major security risk, and it is best to avoid them, especially if you are the only boat there. If you do, however, decide to anchor, make sure you follow all the safety protocols, including keeping a watch. If there are other boats in the harbor then it is advisable to introduce yourself, with a common VHF frequency to be monitored by all. Keep periodically shining a flashlight on other boats during the watch to check for unusual activities.
3) Follow a safety protocol during your visits ashore
Make sure that you use good quality locks to secure all access points on the boat. Ensure that all the hatches and ports are properly locked each time you have to leave the boat. In addition, ensure that the dinghy behind your boat does not have valuable items, such as gas cans and snorkeling items, lying in it. Valuable items must not be left unattended in the cockpit or on the deck.
4) Do not broadcast sensitive information on the VHF
At the anchor, you should take care not to broadcast your itinerary such as you would be leaving the boat for a day out in the town, or for a meal in a restaurant. If you have to book a seat at a restaurant or call a taxi, then do so in your own name, instead of the name of your yacht.
5) Store your valuables cleverly
Firstly, it is advisable that you do not carry a lot of valuable items such jewelry etc during your sailing trip. Among the valuable items that you would be carrying, make sure you hide them at multiple, unpredictable locations. make sure you have an electronic copy of all your valuable documents including the passport, credit card, boat papers etc stowed away at a safe location.
6) Install a security system
Even a low-cost alarm system goes a long way in scaring off petty thieves looking to polish off stuff from your boat.
7) Practice your emergency response
You should have a response plan for emergencies, and ideally, you should have practiced the drill a few times. The emphasis ought to be on getting rid of the trespassers in quickest possible time. This will ensure you are not left wondering when an emergency strikes.
In Conclusion
As mentioned above, the Caribbean is a beautiful destination that is also extremely vast in its geographical expanse. In other words, generalizations that crime is high in the Caribbean do not paint a true picture of the reality and promote paranoia.
In fact, there are only a few regions in the Caribbeans that you should look to avoid. Other petty crimes can be easily dealt with by following basic security precautions.
Want More Tips?
Sign up for Cruising Sea newsletter to receive every two weeks the latest post straight to your inbox!
If you have more tips about safety, as well as places to avoid, do let me know via the comments section below.