A private yacht charter provides you with an opportunity to explore the charming seas as you enjoy unmatched privacy and unlimited bonding with loved ones onboard. The experience can even be more rewarding if you're keen enough to choose a destination with countless fun activities to engage in. If the Mediterranean is one of your preferable holiday destinations this coming season, then going on a private yacht charter in Italy can be more engaging and exciting than ever.
---
About Italy
Situated in South Europe, on the Mediterranean Sea, Italy is no doubt one of the most recognizable countries in the European map. Aside from having a powerful mark on Western Culture, the country is home to delectable cuisines that are loved by people from all over the world.
Holidaymakers particularly love to go to Italy because of its rich history, diverse sceneries, and beautiful warm waters. And there's no better way to explore the country's dramatic coastline and enjoy the delights of the Italian lifestyle than sailing around on a private yacht.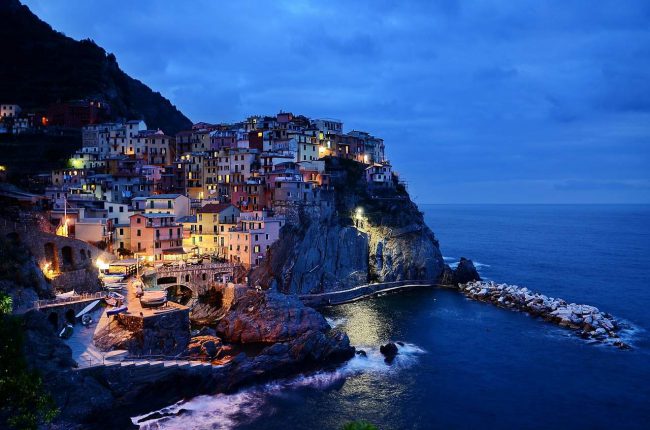 ---
Weather In Italy
Italy generally experiences a Mediterranean climate that's characterized by hot, dry summers and cool, wet/humid winters. The summers can be very hot, especially in the south Italian Peninsula, with nocturnal temperatures reaching as high as 33 C.
Spring and autumn, on the other hand, generally feature pleasantly warm temperatures, with some days being brilliantly sunny. Different types of winds blow across the Italian coast, with some bringing humid weather in summer while others come with dust from the Sahara.
The best time to go sailing in Italy is generally between early May and late October. Peak holiday months in Italy are July and August. Perhaps the most ideal time to sail Italy would be in June or September, as the crowds along the beaches are minimal and weather conditions across the islands pleasant.
---
Types of Private Yacht Charters
Sailing Yachts
Sailing yachts are often beautifully and thoughtfully designed to provide a calm, unadulterated, and wind-inspired sailing experience. Modern yachts of this kind are more spacious than ever. That means you can relax on the wooden decks, either solo or with your loved one, as you get engrossed in the sceneries of the many exotic places along the Italian coast.
---
Catamarans
One of the reasons why catamarans are popular when it comes to private yacht charters is because they offer unmatched space and comfort on board. Catamarans are also very stable due to their two-hull design. Also, with a shallow draft, they're able to sail even into the shallowest of waters. That plus the many spacious accommodations on board (for the guests and crew), makes having a private charter vacation on a catamaran, fun, and relaxing.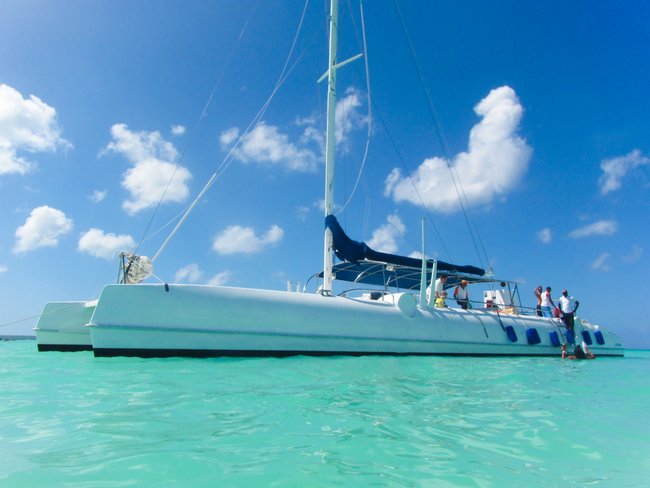 Power Yachts
Power yachts are sleek and elegant from the exterior and feature amazing interior designs perfect for living as you explore the endless seas. They usually come with spacious accommodation and have plenty of room of water toys as well. If you want to explore the Italian coast in utmost comfort and luxury, then a power yacht would be the best vessel to charter.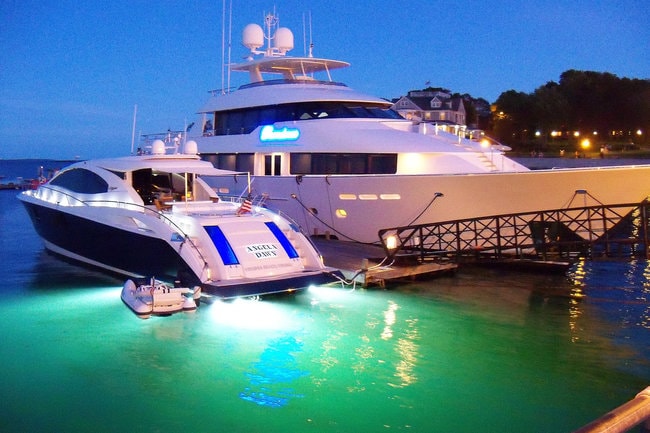 Motor Sailors
A motor sailor is a vessel that is powered by both sails and an engine in equal measure. The advantage of chartering this type of yacht is that it offers you the convenience of juggling between wind power and fuel, thus allowing you to enjoy a natural sailing experience. Modern motor sailors are spacious and come with all the amenities that make life aboard comfortable, fun, and engaging.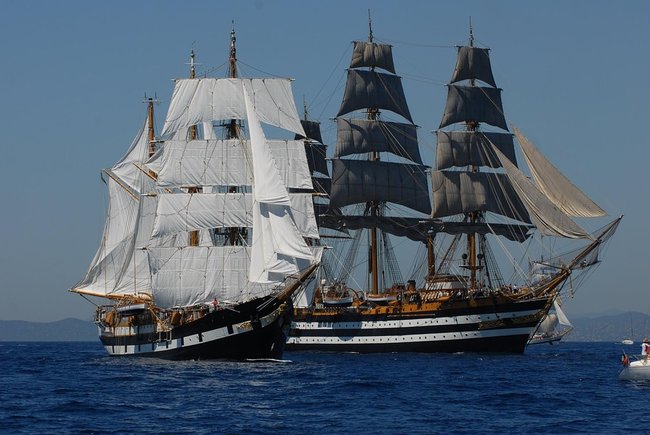 ---
Activities to Do
A private yacht charter offers you plenty of opportunities to enjoy your holiday. You can lie on the decks as you charter with your friends or family, play games (both old-fashioned board games and video games), or relax at the saloon as you watch a movie or listen to music.
Enjoy strolling around old towns to learn about their history and sample local delicacies. Interact with the friendly locals and shop for mementos just to keep the memories of your visit to Italy for a lifetime.
---
Fine Cuisine on a Private Yacht Charter
On your private yacht, you can choose whatever cuisine you wish to have or prefer at any time during your itinerary. Whether you would like to enjoy exquisite Italian cuisines, traditional gourmet foods, or any specialties that you fancy, the professional chef will prepare them for you!
Thanks to the preference sheet that your charter company provides you at the booking procedure – you'll be able to specify your food or diet preferences, which will be used to craft your menu. Be as specific as you can when filling in the sheet, so you can enjoy the best of dining and wining experience onboard.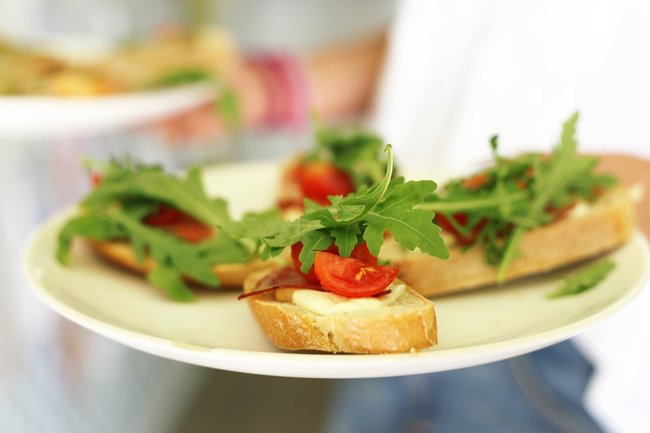 Italy Yacht Charter Destinations
There are countless places along the Italian coast that you can visit while on a private yacht charter vacation. But here are the best picks, which you'll love:
Portofino
This ancient fishing village in the Italian Riviera is a must-stop yacht charter destination. Hidden in a tiny creek, Portofino paints a picture of rustic yet elegant town or port with its brightly painted houses, cobble-stone streets and silvery, ancient olive groves on the hills.
From atop the hill, the views of the Portofino harbor and coastline are simply breathtaking. In the harbor's piazza, there are several cafes, boutiques, and galleries that you can visit. At the town's portside cafes, you can enjoy spectacular views of the seas while you enjoy dining with your friends.
Some of the gorgeous places nearby that you must visit are Cinque Terra and La Spezia. If you would want to take some leisurely walks and soak in breathtaking views from a promontory, then the best place to go would be the Portofino Natural Park.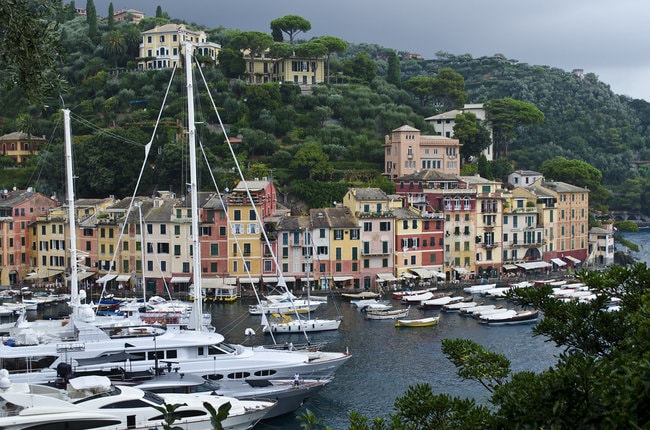 Amalfi Coast
Located just about a day's sail south of Naples, the Amalfi Coast is as charming as ever. The Amalfi coastline stretches approximately 50 km from Sorrento to Salerno. Every year the destination attracts thousands of prestigious yacht charter guests, mainly because of its rare and incredible beauty. The sight of terrace houses and buildings perched on the steep cliffs along the coastline makes the scenery here nothing less than engrossing.
Positano
Positano is a rustic coastal town on the Amalfi coast that you should not miss for the world. This home of renowned painters and artists has a longstanding and illustrious history that you can take time to explore. Positano is even more enchanting than ever when explored by boat, and it is by far the most photogenic town on the whole of Amalfi Coast. Aside from that, there are picturesque beaches, the caves of La Porta, and several romantic candlelit restaurants that are worth visiting.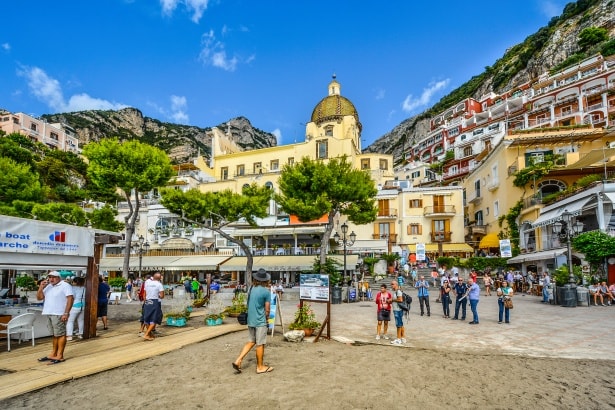 Sardinia
Stretching about 200km, the Sardinia coastline is home to spectacular sandy beaches, and rugged landscapes dotted with thousands of Bronze Age ruins, commonly referred to as nuraghi. While on your yacht charter there, you can relax at the golden sands at the beach, explore the quaint villages around, discover the countless archaeological sites and visit the old mines and caves around.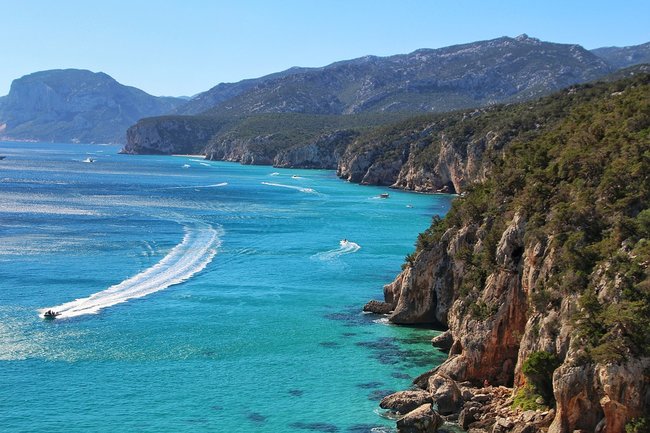 Naples
Naples is a popular city in southern Italy, where most private yacht charters, especially those in Amalfi coast depart from. It is a city of many contrasts. It is chaotic yet charming and bestrewed yet lovely. Aside from its vibrant culture Naples boast of friendly people whose sense of hospitality is just amazing.
At Naples, there are many fun activities you can engage in. Aside from visiting the many historical landmarks like the Duomo di San Gennaro cathedral and Royal Palace and Castel Nuovo, you can roam around town during the day and visit the Museum of Contemporary Art. There are also great restaurants around where you can sample delectable local cuisines.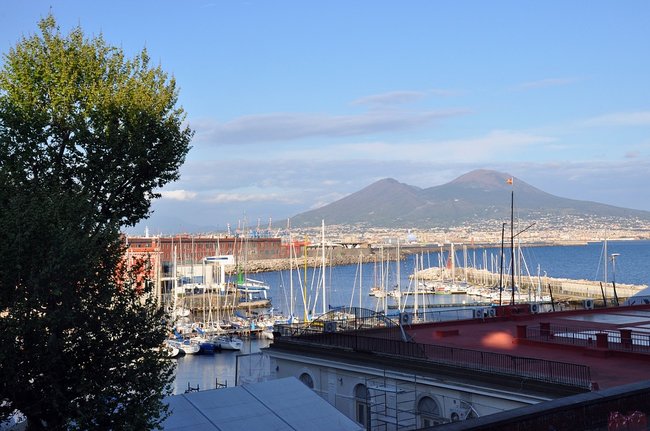 Ponza
If you're a nature lover, diver, and Italian food lover, then this charming picturesque island is the perfect place to stop by during your itinerary. Here, you can witness nature in its unspoiled form, soak in the crystal clear water and enjoy great food as you experience the authentic Italian hospitality and island living.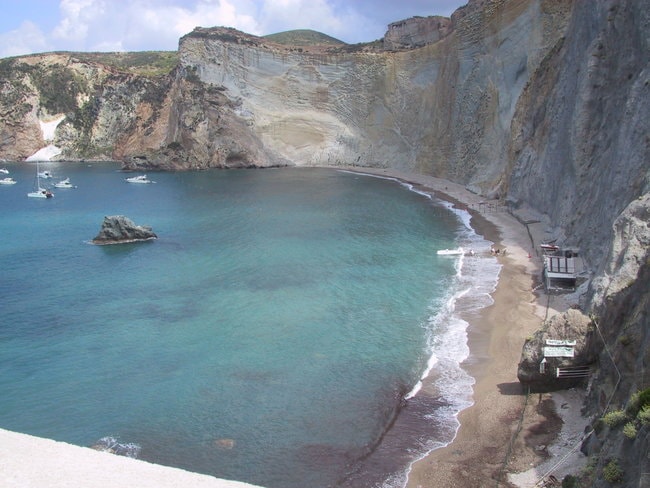 Tuscany
Tuscany region is well known for its Renaissance art and architecture, impressive monuments, diverse natural landscape, and charming coastline. While on a stop at Tuscany you can engage in many fun activities like tasting truffles in San Miniato, ascending to La Verna Mountain, visiting the Piero Della Francesca masterpieces, wandering in the streets of San Gimignano, and more. You simply can't get enough of Tuscany.
Charter Price
The price of charting a vessel in Italy depends on several factors. These include the type of yacht, destination, number of guests, charter duration, and your requirements. You can always compare among different yacht charter companies to get the best deal both in terms of the charter price and rewarding sailing experience or simply send an inquiry so you can get your charter quote today. It's free, and it doesn't engage you in anything!
Conclusion
Sailing along the Italian coast is something that thoroughly worth experiencing. If you choose the right yacht and have a well-thought-out itinerary, you set yourself up for a fun, engaging, and memorable sailing experience. Italy looks charming in the magazine photos, but in real life, it is even more fascinating.
Have you chartered a private yacht in Italy? If so, you are welcome to share your experience in the comments below.
Daniella has been passionate about travel, the sea, and nature for many years. As a child, she frequently traveled throughout the Mediterranean and continued with her journeys throughout her adult life.
Her experiences have created the desire within her to share her love for traveling with other passionate and adventurers who want to discover beautiful horizons and new cultures.