As one of the premier international sailing destinations, there are a number of reasons that attract yachtsmen from the world over to the Caribbean.
From its spectacular islands, silvery and virgin beaches, rainforests, and perfect sailing weather, the list of attractions run long. The rush of yachts visiting the region over the years has also led to the development of a local economy that actively caters to visiting boats.
No matter which island you visit in the Caribbeans, you would never be too far from a well-stocked supermarket as well as street side vendors of fresh fruits and vegetables. Read on to learn more about provisioning in the Caribbean.
The British Virgin Islands
BVIs are one of the most visited regions in the whole of Caribbean, with Tortola being the chief attraction. There are two large supermarkets here, Riteway Supermarket and Bobby's Market Place.
Both are located in Road Town and store practically everything average yachtsmen would require.
You can get fresh produce whether it is vegetables, fruits, dairy, meats, or seafood. They also have an extensive selection of canned and frozen food items.
In addition, there are spice mixes, condiments, herbs, baked goods, liquor, and snack items. Riteway also has a smaller outlet located at Nanny Cay Marina.
On Virgin Gorda island, there's a large supermarket by the name of Buck's Good Market, where yachtsmen can look forward to a wide selection of gourmet items.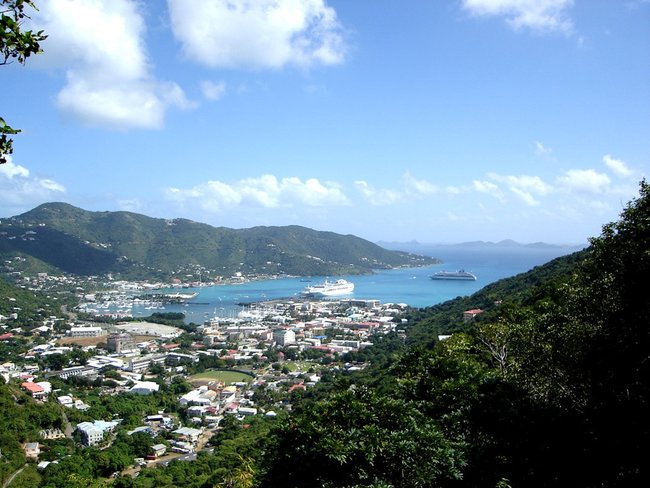 Antigua
Antigua is a lovely island with a fairly large local population. This means that visiting yachts in Antigua have a wide range of choices when it comes to provisioning, with several of them conveniently located close to the harbor.
Among them, the Dockside Liquors & Supermarket located at the AYC marina in English Harbor is particularly favored by yachtsmen.
Similarly, Bailey's Supermarket in Falmouth is another large and well-stocked outlet. These large supermarkets have a separate section for fresh produce that includes vegetables, dairy, fruits, meats, and seafood.
Their frozen and canned food section is equally well stocked with both local and imported products. These supermarkets also provide delivery service at all marinas on the island.
St Maarten
There are a lot of supermarkets on both the Dutch and French sides of the island for provisioning of boats. On the French side, there's the generously stocked Match Supermarket at Howell Center in Marigot.
The daily flights from Paris ensure that supermarkets in the region are always stocked with French cheeses, chocolates, pate, and other specialties, along with the local ethnic and fresh produce.
On the Dutch Antilles side of the island, Cost-U-Less is a large supermarket where yachtsmen can stock up their boats cheaply.
The supermarket stocks all kinds of fresh and canned produce, both local and imported. Lido Food Center in Cole Bay is another recommended supermarket for its large selection of fresh produce as well as deli items.
Sang's Supercenter is conveniently located at the marina in Phillipsburg for yachtsmen to get their fill.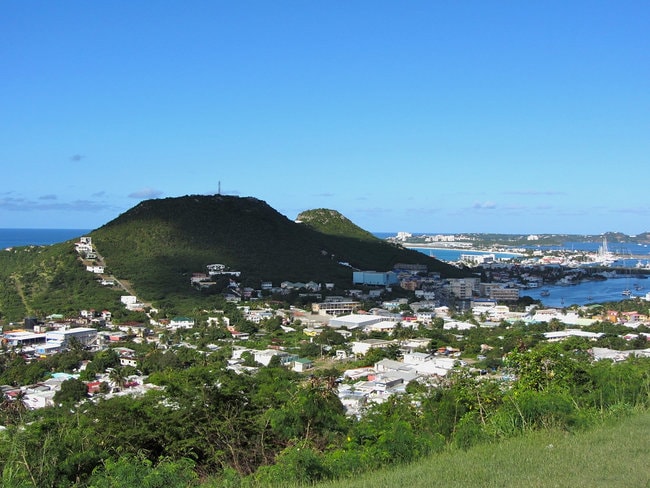 St Bart's
The Match supermarket, located close to the harbor and across the airport is a large establishment where yachtsmen can get everything to provision their boats.
However, it might be hard to procure everything you need if there are a lot of yachts visiting the island. It would be advisable to call up the Supermarket in advance with your list of requirements and have them packed before you arrive.
In terms of products, you can get everything here, from fresh local and ethnic produce to imported cheese, herb mixes, and frozen delicacies. They also have a large section for baked goods with pastries and fresh baguettes available.
St Vincent
Compared to other Islands in the Caribbean, St Vincent is a little less developed in terms of tourism infrastructure. Therefore, visiting yachtsmen would need to travel a little further for their provisioning needs on St Vincent.
Although there are a couple of small sized stores at the harbor, for good provisioning, you would have to visit the Sunrise Supermarket and Bakery that has a good selection of fresh produce.
Aunt Jobe's supermarket in Kingstown also has a decent selection of fresh seafood, vegetables, and fruits along with imported frozen food items such as cold cuts and cheeses.
US Virgin Islands
There are a number of supermarkets in US Virgin Islands that stock all the food items you could possibly ask for during your voyages. For fresh produce, the Fruit Bowl is the destination where yachtsmen head for.
Located at the Wheatley Center, the Fruit Bowl sources their food from all over the world, to go with their local selections. From their large organic products to a mind-boggling range of cheeses, gourmet bread, prime cuts of meats, sushi grade fish, as well as Indian and European food sections, this store can take care of all your provisioning needs.
In addition, Pueblo and Plaza Extra are two popular supermarkets on St Thomas where you can get pretty much every kind of fresh, frozen and canned food items. The Marina market in Red Hook has a trendy and upscale grocery where you can find a selection of gourmet salads, expensive cuts of meats, and freshly baked items.
Grenada
For fresh produce and local herbs and spices, the local market at St George is recommended. For other provisioning requirements, the island has three main supermarkets, namely, Foodfair at Carenage and Grand Anse, Foodland IGA at Market Square and Lagoon Road, and Real Value at Spiceland Mall and Grand Anse.
At these supermarkets, you can get all the fresh and canned products you need at very reasonable prices.
From Angus beef to sushi-grade seafood, you would be sure to get good quality meats as well as fresh fruits and vegetables that are supplied on a daily basis. There is also a decent selection of imported foods, including spice, herbs, and condiments.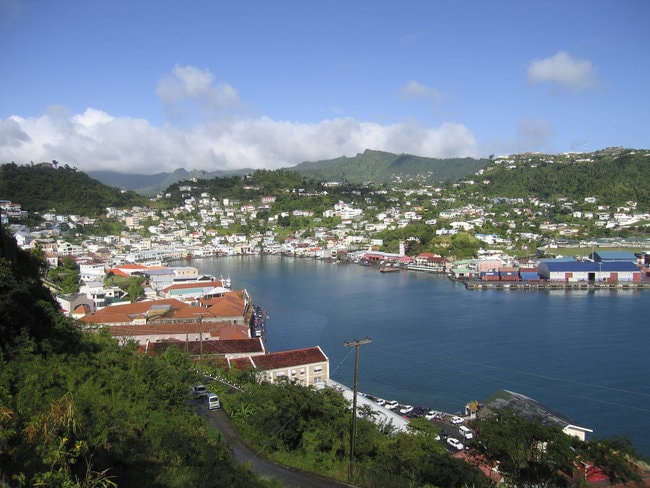 Bequia
Doris Fresh Foods is the main supermarket on Bequia where you can get a fairly satisfactory range of products.
Aside from the local seafood, meats, vegetables, and fruits, the supermarket also imports a range of cheeses from the US and Europe.
The supermarket also has a bit of an Asian Touch with imported fragrant rice and spice mixes from India and Thailand. A little across at the Union Island, the Bougainvillea marina has a decent store selling fresh baked goods, cheeses, wines, and local fare.
A little across at the Union Island, the Bougainvillea marina has a decent store selling fresh baked goods, cheeses, wines, and local fare.
Dominican Republic
For yachts visiting the northern coast of Luperon, the local marina has an all-purpose supermarket where you can get a variety of fresh and frozen food items.
For those who want to venture a little deep inside, there is a supermarket and a bakery in Puerto Colon with a wider selection of imported items, particularly cheeses and condiments from Europe and US.
The main marina at Puerto Plata has a well-stocked supermarket that also provides delivery service. In the southeastern part of the country, in La Romana, the main marina house a general purpose grocery with a wide range of goods, both local and imported.
In Conclusion
As mentioned before, sailing into the Caribbean has changed over the last few years. Many supermarkets on a lot of islands specifically cater to the provisioning needs of visiting yachtsmen.
This essentially means you do not have to worry about stocking up your boat at the start of your trip. No matter where you are in the Caribbean, you can be sure that your cravings for fresh produce and gourmet delicacies from the world over can be satisfied at the nearest island.
 Want More Places For Provisioning?
Sign up to Cruising Sea newsletter to receive every two weeks the latest post straight to your inbox!
Where do you stock up your boat in the Caribbean? Feel free to share your experiences in the comments below.
Daniella has been passionate about travel, the sea, and nature for many years. As a child, she frequently traveled throughout the Mediterranean and continued with her journeys throughout her adult life.
Her experiences have created the desire within her to share her love for traveling with other passionate and adventurers who want to discover beautiful horizons and new cultures.