About the Rara Avis
The Rara Avis Yacht represents the new generation of Croatian sailing tradition. The yacht has retained all the precious heritage but still managed to incorporate in some luxuries and high-tech materials. This Rara Avis, which also means "rare bird" is the latest release, and has a length of 33 meters, available for charter on the Dalmatian coastlines and Islands. 
The yacht was designed and constructed by Marijo Ercegović, a talented and dedicated owner of the yacht whose family has been building boats and involved in nautical tourism for over 70 years. A quick glance at the exterior reveals a deck made of handmade teak and elegant sails. You also get a wide range of features designed for relaxation and recreation. 
The deck is an ideal platform for dining, with seating for all the guests around a large table. There are also sun pads as well as a dual staircase leading to the swimming platform where you will get a variety of water toys. The sundeck above will most likely be one of your favorite spots as it offers privacy and peace of mind. There is an outdoor shower along with a shaded section under the sails for protecting guests when the sun gets hot. 
The Rara Avis is an excellent sample of Croatian shipbuilding talent. It comes complete with six fully furnished luxuries. By popular yacht standards, this is one of the biggest charter yachts that also offers an extensive array of features and equipment.  You are invited to sample the magic and unique sailing experience that this yacht and its experienced crew offers. 
Accommodation
As you may have already noticed, this is a rather large yacht suitable for a large group of sailing enthusiasts. The boat can accommodate 12 guests in the six cabins that include a large master cabin, two double cabins, two twin cabins, and one VIP cabin. The two twin cabins can be converted into double cabins. 
Cabins are airy and well lite, each offering ensuite features, 5-star features, and items such as luxury towels, bed linens, toiletries, and a hairdryer. You have unlimited air conditioning hours both in the cabins and lounging area. As you walk around inspecting the cabins, you will notice a sense of luxury and style in every design detail and choice of items –and comfort is the keyword. 
Interior
The interior design and décor of this yacht are contemporary and soothing, employing a tranquil color palette of neutrals and high-quality finishes throughout. The main salon is really spacious, with unlimited air conditioning too. There are separate lounging and dining areas as well as a bar. The salon has 8 arm-chair style, small sofas arranged around two coffee tables. 
The interior is well segregated, with the crew and the guests operating independently in their own space. The main salon combines the luxury and spacious dining area with the lounging area and the bar. The kitchen section features all the necessary equipment such as grills, ovens, deep freezers, refrigerators, espresso machines, and ice makers. 
The side panels are predominantly white while the floor is fitted with a mixed balance of dark and light teak wood.
Exterior
A quick look at the Rara Avis exterior shows that this yacht is not just large, but modern and stylish. The aft deck has an armchair generous space with a large dining table surrounded by cushioned sofas. There're stairs on both sides of the rare which lead to the swimming platform. There is a large fly-bridge featuring a lounge area and a Jacuzzi –think of this as the icing on the cake. 
As mentioned above, the yacht comes with an array of leisure equipment and water toys, including water skis, wave runners, 2 x SUP, fishing equipment, and much more. The handmade teak deck and super-quality steel hull are the first defining features you will see. 
The front deck offers a comfortable relaxing area when you need some fresh breeze. The sundeck features a huge Jacuzzi with a cushioned seating area surrounding it. Under the lovely masts and shade, you will find twelve sun mattresses, two seating areas, and an outside shower.
Entertainment
The Rara Avis is big on entertainment, literally. First, you get all the standard entertainment equipment and gadgets such as the flat-screen TV, DVD, stereo system, iPod hookups, Board games, wireless speakers, and Books. You also get onboard Wi-Fi so you remain connected to the outside out. 
Other than the books and gizmos, the yacht also offers to play toys to keep you busy all day long. There is the canoe, wakeboard, water ski, snorkeling equipment, 2 paddle boards, board games and cards, and plenty of other fun things to keep you entertained. 
Where Does the Rara Avis Sail?
The Rara Avis sails in the Mediterranean and Croatian waters, bursting with rich culture, sophisticated sports, history, and islands that have over the years maintained a pristine wilderness.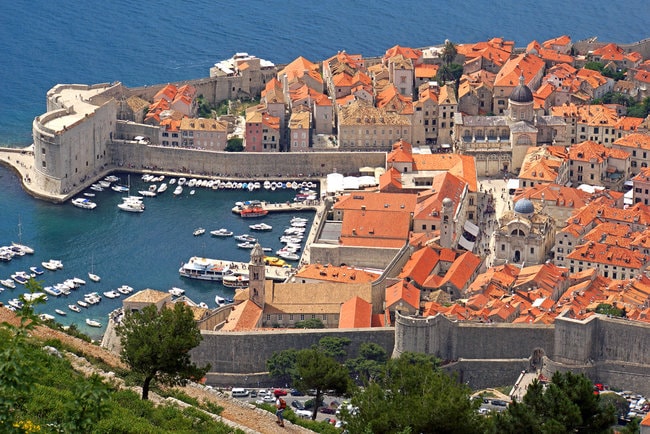 Why Sail Rara Avis
The yacht itself is an exceptional piece of 33 meters of art and luxury. It comes with all the fun features and equipment you can imagine on a yacht and the comfort level is on a whole different level. This is a fantastic yacht for you if you have a relatively large group of friends to come along with –12 to be exact. 
Conclusion
Rara Avis is a great yacht for sailing enthusiasts with a taste for Mediterranean waters. The comfort level is highly commendable, and the fact that it's a large vessel doesn't compromise the quality of features and services offered. With a wide selection of leisure and fun equipment, this isn't going to be your average sailing tour. 
---
Specifications
Type: Motors
Beam: 8.40 Metres
Draft: 3 Metres
YearBuilt: 2018 Builder
cruise speed: 9 knots
MaxSpeed: 12 knots
Engines Generators: 2x Yanmar, 35 K
Engine: 2 x 400 HP
---
Have you already Chartered the Rara Avis Croatian Vessel? If so, you are welcome to share your experience in the comments below.
Daniella has been passionate about travel, the sea, and nature for many years. As a child, she frequently traveled throughout the Mediterranean and continued with her journeys throughout her adult life.
Her experiences have created the desire within her to share her love for traveling with other passionate and adventurers who want to discover beautiful horizons and new cultures.