A romantic getaway can be a couple's dream, but where is the most romantic destination? There are hundreds of beautiful settings, but five of the most romantic islands for a couple to explore by yacht are located in one central location. If you are seeking a romantic setting for an anniversary, honeymoon, or a vacation, look no further than the Caribbean.
5 most Romantic Caribbean Islands
The U.S. Virgin Islands are a cluster of islands in the Caribbean consisting of numerous little islands of varying size. There are three main islands that garner the most tourism, but other islands in the group are perfect settings for a romantic day or night with your partner.
Saint Croix
The largest of the Virgin Islands, Saint Croix has many activities for couples. You can go to Rhythms at Rainbow Beach for a fun night out, take a kayak or horseback riding tour, or hike to the Carambola Tide Pools. For a more sedate pace, take a sunset stroll down the Frederiksted Pier.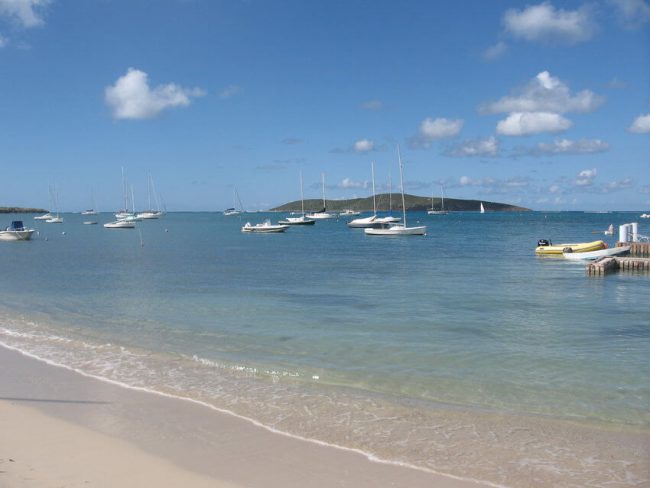 Saint John
A sailing honeymoon in the Caribbean must include a visit to Saint John, home to the appropriately named Honeymoon Beach. Scuba diving at Eagle Shoals or Carvel Rock is exciting, but if you are looking to get out of the water, shopping on the island offers a hodgepodge of handmade trinkets that are unique.
Saint Thomas
Saint Thomas has many fascinating dive sites, including sunken WWII navy barges, underwater tunnels and coral reefs, and the famous Cow and Calf rock formations.

Water Island
Located off of Saint Thomas, Water Island is small but isolated. This is the perfect choice for some private beach time away from everyone and everything.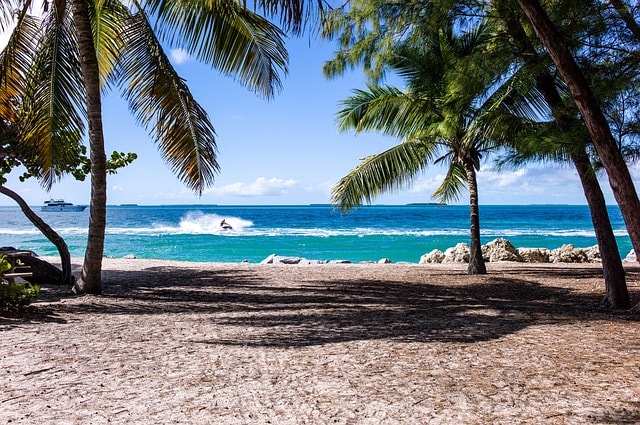 Buck Island
Buck Island is technically a National Park but has incredible exploration opportunities. Among the most popular and worthwhile is a snorkeling trip through the underwater reef monument.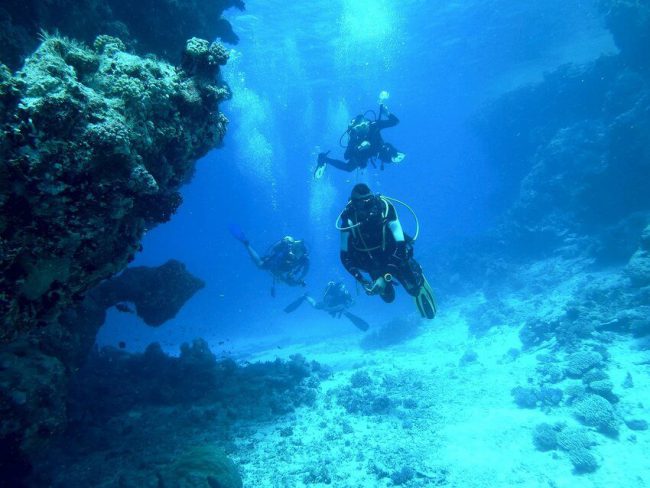 Crewed Yacht or Bareboat?
The decision to skipper a bareboat yacht or charter a crewed yacht should boil down to experience, preference, and availability. Crewed yachts offer convenience and service, but the sailors must relinquish control of the boat to someone else. On the other hand, a bareboat means more privacy, but the responsibility of sailing the vessel falls on the passengers.
Bareboat
Pros
Privacy, especially for couples looking for a romantic getaway
More available space with no crew onboard
You get the experience of sailing and captaining the boat
Schedules and sudden changes are up to you and the other passenger
Cons
You must obtain a license to captain a vessel
Service is up to you and other passengers
Operation and other considerations are your responsibility for the duration of the trip


---
Crewed Yacht
Pros
Nothing but free time to spend with your special someone
A crew can provide top-notch service and help organize romantic activities
A chartered skipper will be more familiar with a locality and help find places that would be of interest
Cons
Lack of privacy
You must confer with the captain to set a schedule or visit a location
Sailing with romance in mind can be a private experience between a couple, or a pampered yacht trip with a full crew to make the experience more comfortable. Either way, sailing around the Virgin Islands is sure to make you fall deeper in love with your partner!
For more information on Caribbean yacht charters:
Boatbookings.com
USA +1 954 892 5009
Email: charter@boatbookings.com
Have you been on a honeymoon in the Caribbean? If so, you are welcome to share your experiences in the comments below.
Daniella has been passionate about travel, the sea, and nature for many years. As a child, she frequently traveled throughout the Mediterranean and continued with her journeys throughout her adult life.
Her experiences have created the desire within her to share her love for traveling with other passionate and adventurers who want to discover beautiful horizons and new cultures.