About St. Martin
Endowed with 37 spectacular beaches and several hidden coves perched along its 70 km coastline, St. Martins is a sailing destination that offers endless possibilities for holidaymakers from the world over. The island is divided into two: the French half and the Dutch half.
The northern French half is largely inhabited by a French-speaking population and boasts of remote sandy beaches, picturesque rocky
outcrops and the serene atmosphere perfect for holiday relaxation. This side is also known for its distinct European-style café that offers an unimaginable selection of delectable dishes.
The Dutch half, on the other hand, presents a perfect mix of laid-back Caribbean charm and a festive uptown vibe. Here, there are plenty of nightclubs, casinos, skyscrapers plus spectacular scenery that should never be missed by any visitor.
With so many places to visit and countless things to do, you need to have a well-thought-out itinerary to get the best out of your yacht charter's experience. Here is a 7 day St Martin sample yacht charter itinerary, which will make your visit to the island as adventurous and memorable as possible.
Climate 
Just like other islands in the Caribbean, St. Martins experiences a tropical Monsoon climate with both dry and wet seasons. The Dry season typically runs from January to April while the wet season begins in August and ends in December. The island's average temperature is 80.6F (27C) while the highest temperature hits around 89.6 F (32C). Temperatures in St. Martin rarely go below 68F (20C), so it's a nice place to be all year round.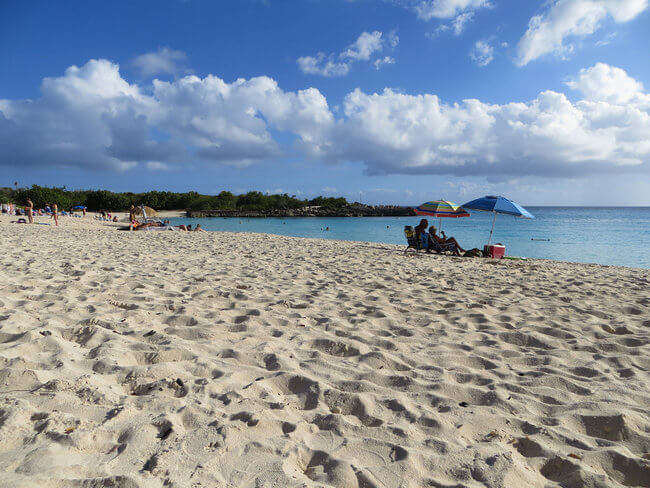 Day-1 Grand Case
While in St. Martin, you can start your sailing at Marina Fort Louis, Marigot, located about 20 minutes' drive from Princess Juliana International Airport, as you head north towards Grande Case. There is a slew of restaurants and shopping amenities at the marina, where you can stop by before setting off.
Grande Case, which squarely sits on the French side of St. Martin, is ideally where the real cruising experience begins. Dubbed Caribbean's Gourmet Capital, Grande Case has a lot to offer in terms of mouthwatering cuisines, engrossing natural sceneries, and captivating nightlife.
Suggested Activities
One of the most fun activities to do in the small village of Grand Case is to indulge in French or Creole-inspired meals that feature a perfect fusion of Caribbean, American and Asian cuisines as well as Oriental accents.
Opportunities for snorkeling, diving, kayaking, skiing, taking diving classes, shopping and interacting with locals are also available in plenty here. To finish your day in style, all you need to do is grab a glass or two of local rum or cocktail from one of the bars and restaurants around, as you watch the sunset on the horizon.
Best Places to Visit
Lolo's' is a great place to swim and later enjoy some lunch al fresco. You can also visit Octopus Diving for diving activities or dive lessons. Other notable spots that are worth spending time in, include Grand Case include Creole Rock, Sexy Fruits and La Boheme Clothing, Bistrot Caraibes and Restaurant du Soliel.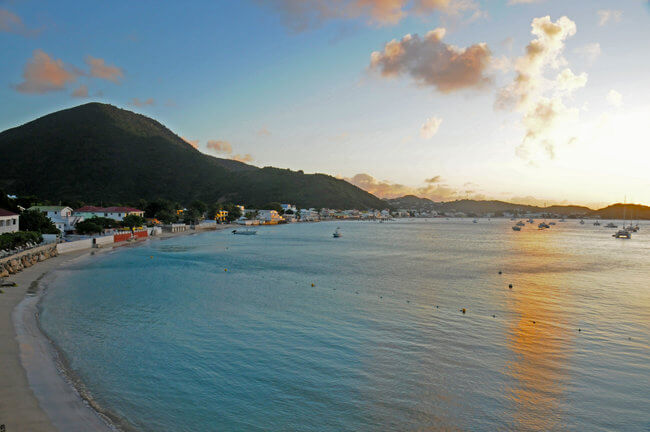 Day-2 Anse Marcel
Anse Marcel is a tropical, upscale beach located north of St. Martin. The white sandy beach is nestled in a quiet, scenic bay facing Anguilla Island and boasting of shallow and calm waters. It is also surrounded with two steep hills, whose views from below are nothing but breathtaking. Within the beach, there's a marina where yachts can safely anchor.
Suggested Activities
Just beside the beach lies the Anse Marcel Beach Resort, with plenty of amenities scattered around the countless palm trees as well as the well-manicured gardens. Here, there are many activities to indulge in. You can soak in the warm beach waters, lounge on the laid-back sandy beach, sample a number of toothsome dishes from the resort's restaurant or do some shopping on the various outlets around. Sightseeing is something that should not pass you by if you're so much into nature.
Best Places to Visit
Anse Marcel Beach restaurant has individual gazebos connected by small paths and provide a perfect setting for al fresco dining. Here, you can order a set of refined dishes and dine while enjoying the soothing breeze from the sea.
The lounger bar is also another place where you can relax as you sip a glass of wine or a punchy cocktail and get the better of the ocean view. If you have some extra cash to spend, you can visit the few boutiques and shops within the marina to shop for clothing and other items.
Lastly, you should never forget to visit Bell Point Beach, which is located between Grand Case's northern end and Anse Marcel. This rather untouched rocky beach sits close to the reef of Creole Rock and is a wonderful spot to snorkel in.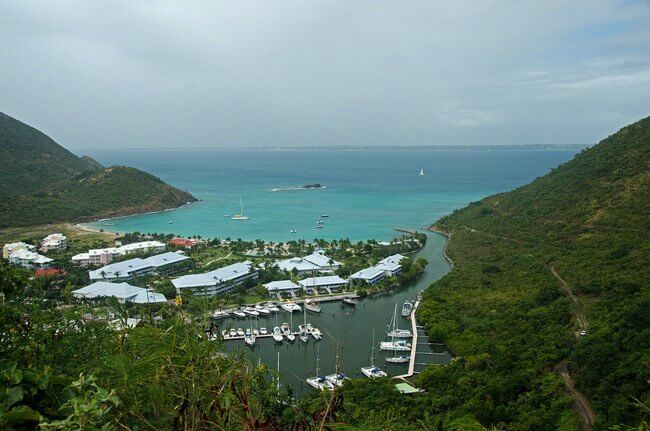 Day-3 Orient Bay
Located on the northeast coast of the French side of St. Martin, Orient Bay is a yachters' playground that has a lot to be envied. Aside from its 2-mile long white sandy beach, the bay has a couple of restaurants, bars, and boutiques on the shore, where guests can dine, wine and shop at the same time.
Suggested Activities
At Orient Bay, there are a plethora of watersports activities including snorkeling, kite surfing, kayaking, windsurfing and more. There are also nude beaches within the bay, providing a wonderful setting where one can soak in the warm turquoise waters or lounge in the soothing sun nude with no inch of worry.
If a vibrant nightlife is what you fancy most, then you can stop by any of the bars and restaurants in the bay and grab your favorite tipple as you dance to the music all night long. If all you want though is to enjoy a quiet and romantic time with your partner or loved one, relaxing aboard the yacht in a scenic anchorage could do you a huge favor.
Best Places to Visit
Though small in size, Orient Bay has many spots that can make your sailing holiday tick. When not in the waters snorkeling, kayaking, jet skiing or flyboarding, you can spend time at the sandy beach relaxing (either on the lively or quieter side) or catching up with friends and/or family at the bar or restaurant.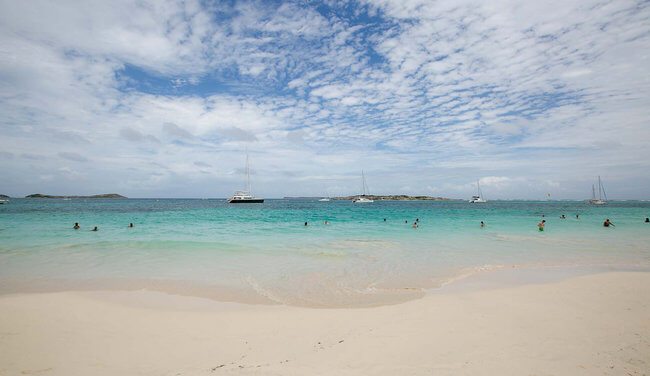 Day – 4 St. Martin
From Orient Bay, the next stopover point is Quarter-d'Orleans, a village in the collectivity of St. Martin. This seaside village is not as vibrant as other parts of St. Martin but it has amazing beaches and a few restaurants and shops around, where you can shop for general stuff or pick a few mementos.
Suggested Activities
One of the adventurous things to do is roam around the town as you interact with locals and shop for stuff or soak in the waters of the nearby beaches. Sampling the delicious seafood and other delicacies in the restaurants in town is also another activity that can turn out to be rewarding.
Best Places to Visit
When not on the yacht enjoy the pleasant views of the sea and luxuriant greenery surrounding the town, you can visit the Butterfly Farm to witness the innumerable butterfly varieties kept there. Le Galion Beach is also a great place to lounge, swim or snorkel during your free time.
To wrap up your visit to Quarter d'Orleans, you can go to the Amuseum Naturalis to learn one or two things about the town's natural history.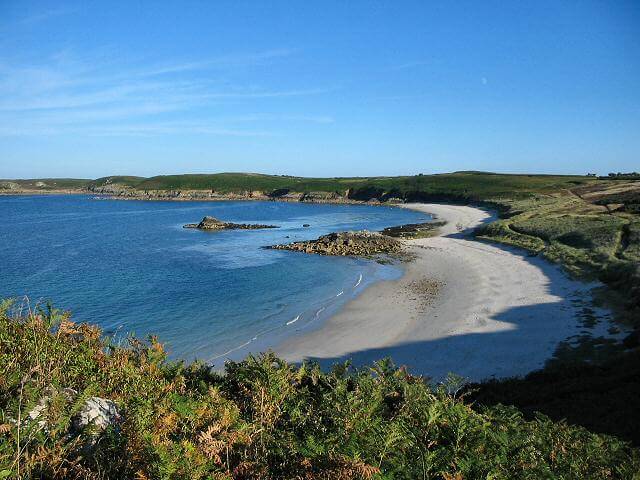 Day-5 Philipsburg
After a hearty breakfast in Quarter-d'Orleans, St. Martin, you should set off to Phillipsburg, the capital of the Dutch side of St. Martin. Phillipsburg town is bustling with chic boutiques, designer shops, gourmet restaurants and casinos, all set in a cosmopolitan atmosphere.
Suggested Activities
Philipsburg beach is world-famous for being in close proximity to the airport. Here, you can dip yourself in the warm waters as you
watch planes flying directly above you. Lazing on the beach's lounge sun beds while absorbing the soothing sea breeze is also something you'll find quite rewarding. If you feel like having a drink or cocktail with friends, then you can hit one of the beachfront bars that are lined along Great Bay.
When free, you can visit the many duty-free waterfront stores and shop hours on end. And if you feel like gambling, then there are a couple of casinos (also duty-free) in town that you can try your luck in. The restaurants in Philipsburg serve a range of locally-inspired and international artisanal dishes and it would be a great experience to sample some of them while there.
Best Places to Visit
St. Marteen Zoo, the home of parrots and monkeys, and the Sint Marteen Museum that showcases artifacts from the indigenous Arawak people, places you should never miss to stop by. Another must visit spot is the 17th century Fort Amsterdam that stands on the nearby peninsula with its fort ruins and old cannons. You can also catch the magnificent views of the bay from this point.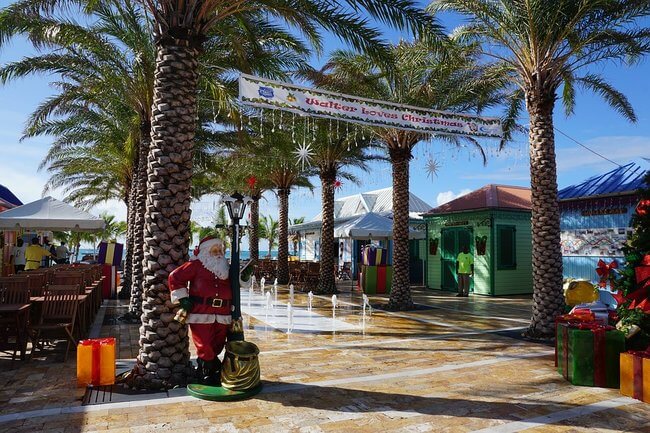 Day- 6 Gustavia
From Philipsburg, you need to head south and drop anchor at Gustavia, the main port of entry on Saint Barthelemy or simply St. Barts Island. The harbor here is protected and is as scenic and chic as ever. In fact, the harbor is a favorite spot for luxury super yachters, who are out to enjoy the best of time in the Caribbean.
Gustavia has several high-end boutiques that stock designer wear and jewelry, world-class restaurants serving sumptuous French cuisines and a couple of casual dining places tucked inside the beautiful streets. Red building roofs make up the sights of the harbor area with picturesque views of the surrounding mountains also adding to the charm of this part of the island.
Suggested Activities
With the numerous serene beaches surrounding St. Barts, the opportunities to engage in swimming, snorkeling, sunbathing and leisurely walks are endless. You can also visit the countless restaurants around to taste and experience the best of Caribbean, Latin and French cuisines plus other continental delicacies.
Hiking up the hills to the lighthouse at Fort Gustav is undoubtedly something that can be rewarding in terms of breathtaking views of the areas around and below. When not doing any of these activities, you can visit the boutiques and souvenir shops and shop for various items.
Best Places to Visit
Some of the places you should never miss to visit in St. Barths include the 18th century Fort Gustav, Grande Saline Beach, Colombier Beach and Carre d'Or Plaza for St. Bart's local brands and creative designer items.
If you find more time, you can go to the InterOceans Museum in the little Corossol village to see a collection of 9,000 seashells and many other marine-related objects. At the museum, you can learn more about the Caribbean seabed and find out more about the different creatures that live in the St. Barts coral reefs and sandbanks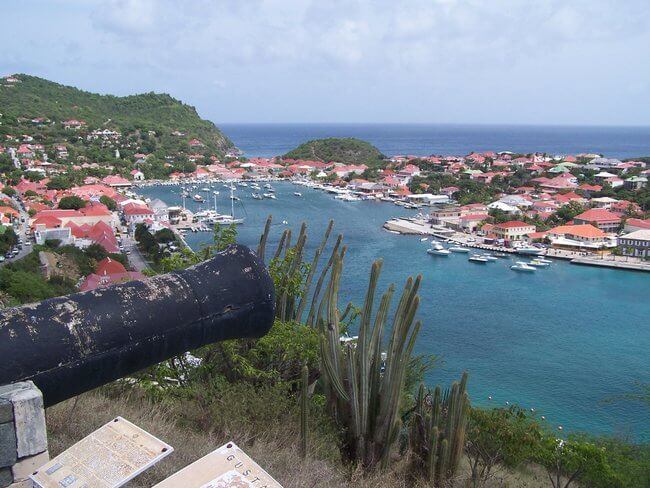 Day-7: Grand Case
On the final day of your sailing itinerary, you need to go back to the Marina Fort Louis in Grand Case. This presents a perfect opportunity for you to have the final meal in St. Martin, soak in the waters one more last time and pick-up last minute souvenirs.
Suggested Activities
Since this will be your last day on the island, the best you can do is engage in as many activities as possible even as you recollect memories of your first day of the itinerary. So drink, party hard, shop for various unique items around and relax as much as you can afterward because the next day will be about packing up and leaving.
Best Places to Visit
The handful of restaurants and shopping outlets lined up on the marina are definitely worth a visit. Going on Creole Rock for one last snorkeling experience can also be rewarding.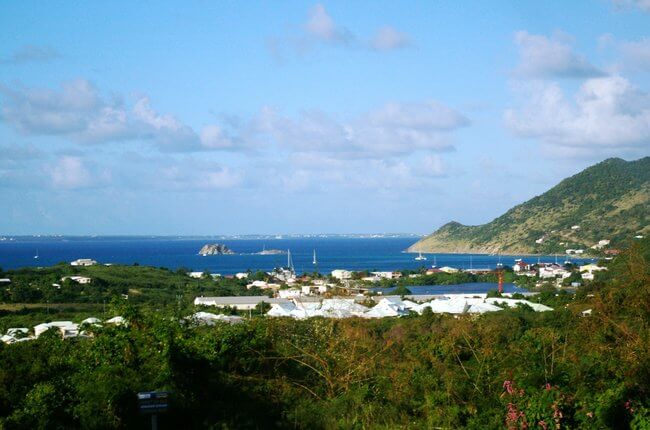 With this itinerary, almost all the best sailing spots in St. Martins are covered. When sailing along though, be sure to make the time spent at every point count. Engage in as many activities as possible, capture your adventures on camera and collect various items as mementos to help keep the memories of cruising on the island for a lifetime.
Have you already chartered a yacht in St Martin? If so, what was your itinerary? Please feel free to share your experience in the comments below.
Daniella has been passionate about travel, the sea, and nature for many years. As a child, she frequently traveled throughout the Mediterranean and continued with her journeys throughout her adult life.
Her experiences have created the desire within her to share her love for traveling with other passionate and adventurers who want to discover beautiful horizons and new cultures.