St. Martin is one of those islands in the Caribbean that has got everything a sailor would ever dream of. Aside from the abundant beautiful beaches, colorful marine life and captivating natural sceneries, the island boasts of amazing cultural infusions and offers excellent opportunities for exciting watersports, making it an idyllic yacht charter destination.
St. Martin sits close to some islands including Anguilla, Saint Barthelemy (St. Barths), Saba, Saint Kitts, and Nevis and Sint Eustatius. This makes it particularly a great spot from which to begin your Caribbean adventures as you hop from one magical island to the next.
But before venturing into this beautiful place, you need to have an idea on how to go about the island and what to expect.
Here is your St. Martin yacht charter guide that will supply you with all the relevant info you need to know so you can have an unforgettable holiday on the water.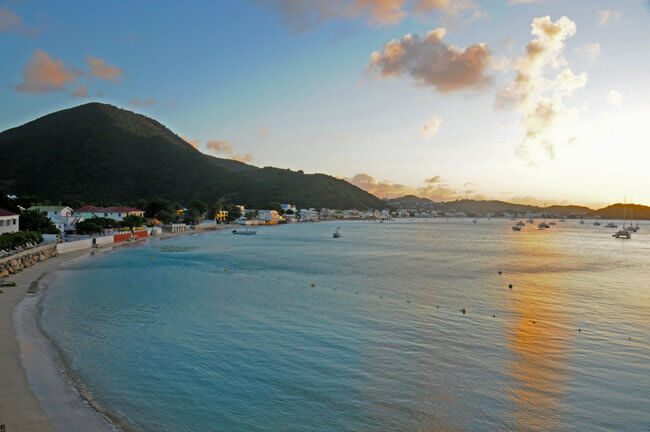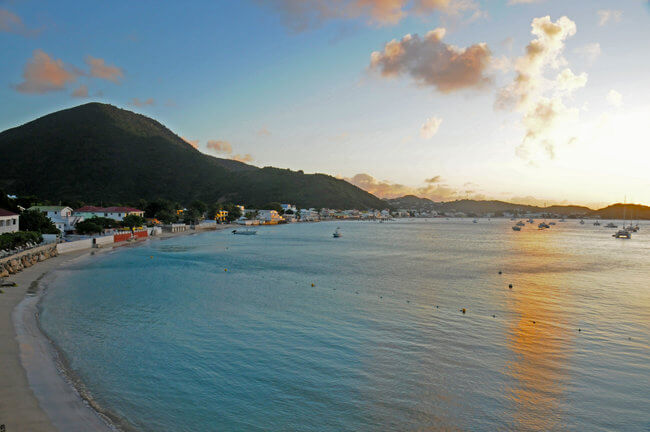 When to Visit and Climate
St. Martin, just like the rest of the Caribbean islands, experiences a tropical monsoon climate. This means the island is warm all year round, with average temperatures hovering around 25C (77C) in the cold season and 28C( 82C) in the hot season.
Any time of the year is really good to hit St. Martin for a sailing vacation. But the best time to visit the island would be between May and June and/or from November to Mid-December.
These are basically times when rain showers and/or storms are at their minimal and the various beaches and marinas less crowded.
Types of Yachts
There are many types of yachts-both traditional and modern- available for charter in St. Martin. So different vacationers visiting the island at any time of the year will most certainly have their hedonistic sailing desires fulfilled to the latter.
Here are some of the yacht types you can charter in St. Martin:
Sailing Yachts
Sailing yachts are a perfect choice for those who love to cruise the seas at slower speeds, all while enjoying the sheer romanticism of sailing with sails over their heads. The yachts that are chartered here though are not the old traditional ones but the modern day versions that employ both sails and engines as a means of propulsion. The vessels are sleek and elegant and will no doubt make heads turn whenever you visit or drop anchor.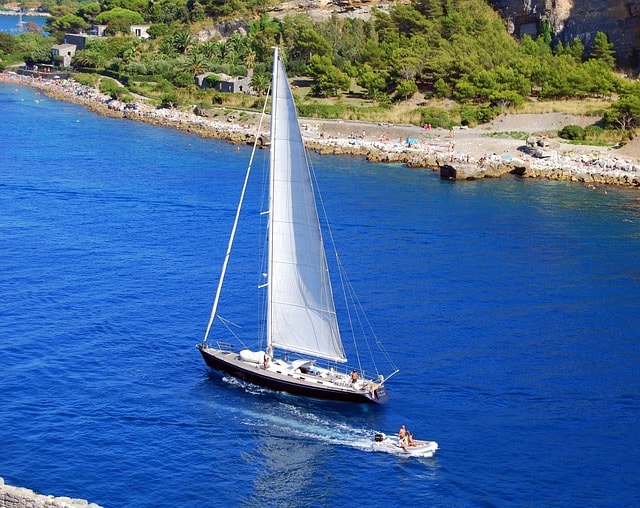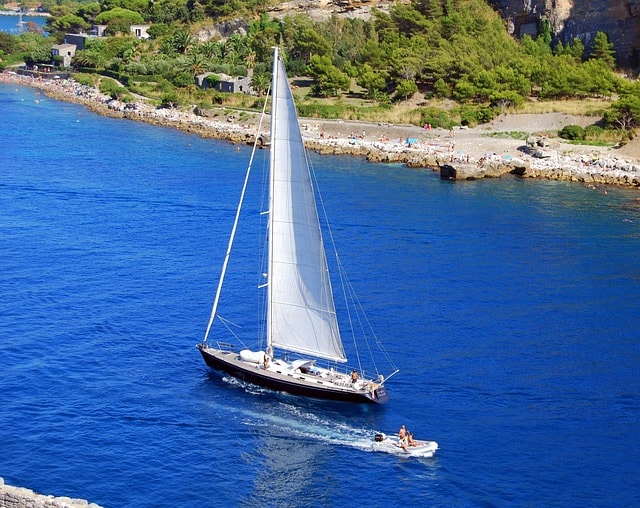 Catamarans
Catamarans are multi-hulled vessels designed to offer charterers increased space, superb comfort and unimaginable convenience. With a catamaran's large deck, you have more than enough space to kick back, dine al fresco and sit outside with friends or family as you sip some wine or enjoy a good social time.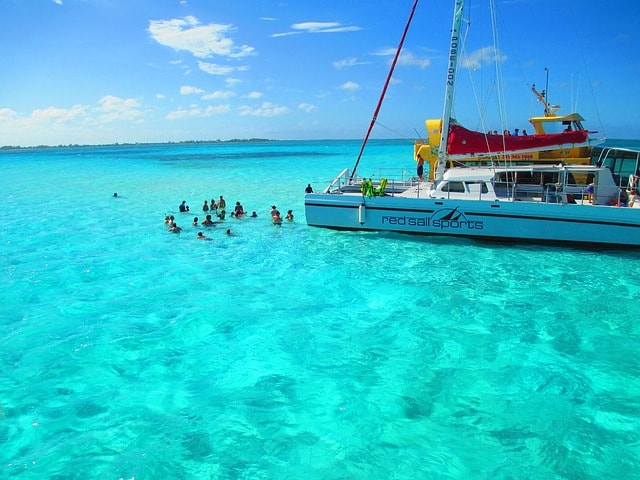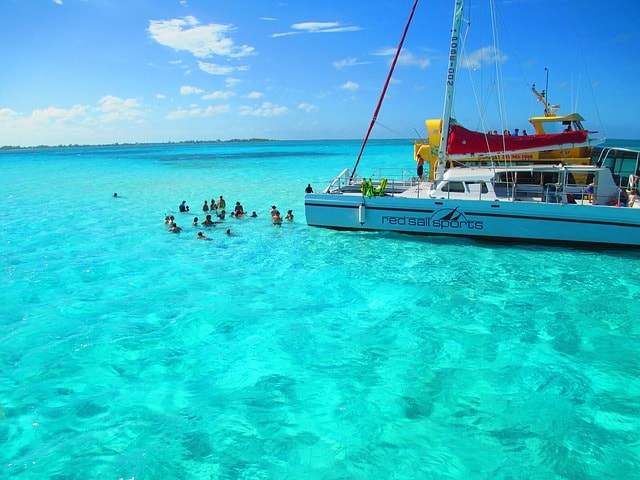 Motor Yachts
Many charterers in the larger Caribbean region find motor yachts a fantastic option not just because of their incredible speeds but also because of the elegance they exude. On a typical luxury yacht, you can find such amenities onboard as Jacuzzis, pools, flybridges, bars and more. With a motor yacht's ability to skim over the waters faster than other vessels, you can explore as many destinations in St. Martin and other neighboring islands as possible for a more memorable charter experience.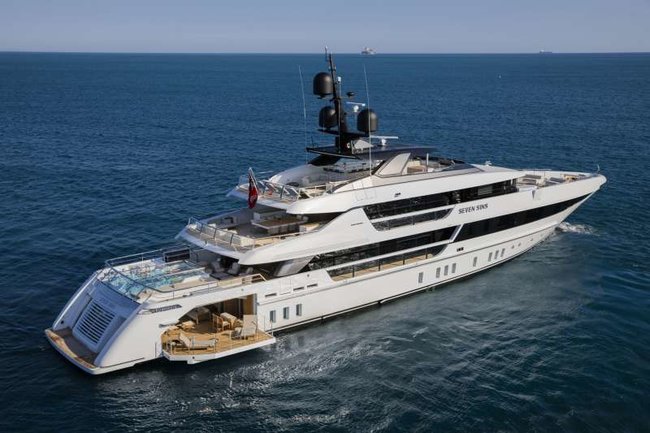 Activities to Do
Below are some of the most exciting and rewarding activities to engage in while in St. Martin:
Stroll In Marigot
Marigot, the capital of the French side of St. Martin, is a town that never disappoints its visitors. Everything from the brightly colored houses to the engrossing scenery from atop a hill through to the quiet, secluded beaches and lots of restaurants scattered around make it a perfect spot to take your strolls to.
Hike to Paradise Peak
Peak Paradise Peak also referred to as Pic Du Paradis, is the highest point of St. Martin island. The trails to the peak are reasonably easy to follow and you are free to go either by foot or using a 4×4. Once on top, you'll immerse yourself in the breathtaking views of the western coastline and catch a birds eye's view of the rest of St. Martin Island.
Have a Historical Adventure in Gustavia
A visit to nearby Saint Barthelemy's capital Gustavia will be rewarding not just with amazing landscapes but also with the island's rich history. You'll learn how the island was claimed by the French, given to the Swedish people in exchange for trade rights and then sold back to the French.
When on your historical tour, you can pass by such sites as Fort Karl, Fort Gustav, Fort Oscar and the museum at Victor Schoelcher Road, to learn even more about the St. Baths' past.
Your trip to Gustavia can never be complete without indulging in delicious American, French, Italian and other local foods in several restaurants around.
Enjoy Shops and Restaurants at Great Bay
Great Bay, which is located in the vibrant Phillipsburg town, offers endless dining and shopping opportunities to visitors in St.
Martin.
If you want to shop for jewelry then there are many outlets in town to visit like House of Jewels, Joe's Jewelry, AMA Jewelers, Royal Jewelers and more. There are other shops such as Glomar's, Diamond International, Gulmohar's and DK Gems International, among others.
In terms of dining, Great Bay has lots of restaurants serving Caribbean-inspired dishes, BBQs, classic burgers, chicken and more. These dishes are served alongside tasty beers and wines for a more delightful experience.
Dive and Relax At Road Bay
Road Bay is one of the few almost untouched gems in the Caribbean,
boasting of amazing marine life too. Here, you can drop anchor and relax as you soak into the picturesque around or dive into the waters for a spectacular underwater experience.
Enjoy Casino and Nightlife
St. Martin's nightlife is as exciting as ever. With many trendy beach bars, nightclubs and casinos, you can almost be spoilt for choice on where to go for a night out while on a sailing tour. Amazing spots to check out for great clubs and themed bars include Grand Case, Oyster Pond, Orient Bay, Marigot and Orient Bay.
Snorkel at Prickly Pear Cays
The tiny uninhabited islands of Prickly Pear Cays have spectacular underwater formations and amazing schools of fish to explore. Some of the amazing marine creatures that you can encounter while underwater include sea turtles, butterfly fish, nurse fish, stingrays, and goatfish, among others.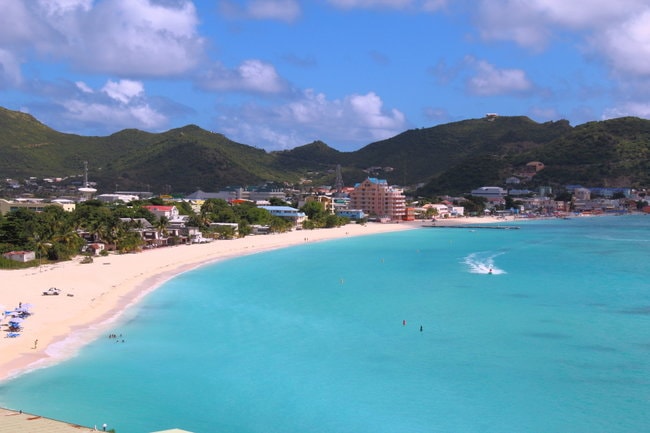 Shopping
If you love shopping till you drop, then you'll feel right at home in St. Martins. Phillipsburg, the capital of the Dutch side, is home to countless shops and extended outdoor markets selling duty-free goods. You can shop for such goods as jewelry, art and craft, leather goods, design products, and exotic foods. The items sold on the island are usually up to 40 percent cheaper than other places like the US. So you can feel free to shop for as many goods as you can afford to carry.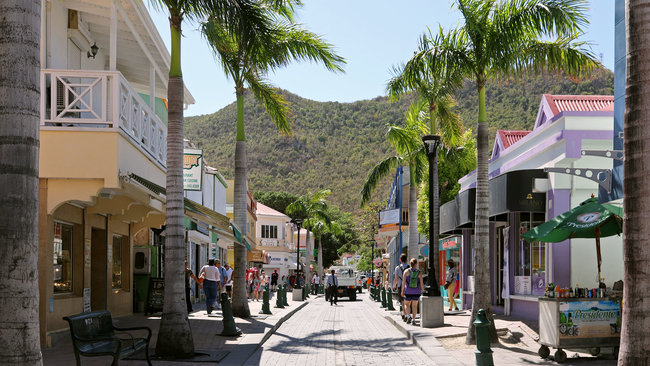 Cuisine
St. Maarten is, without doubt, the gastronomic capital of the Caribbean, at least going by the variety of cuisines it has to offer.
There are more than 300 restaurants in the island serving a range of delectable meals including BBQ meat and chicken plus a range of first-class French, Italian, Thai, Indian, Vietnamese, Japanese, Tex-Mex, and Chinese cuisines.
The island is also known for its extensive selection of wines and tasty cocktail menus that pair well with the meals served across the various restaurants.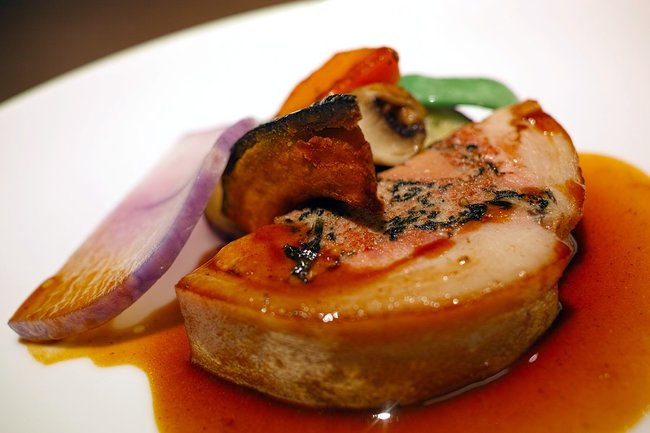 Best Places to Eat
Bistrot Caraibes
Located in Grand Case, Bistrot Caraibes is a restaurant that specializes in French cuisine, Seafood, and European fares. Some of the highlights of the restaurant include Caribbean lobster, sea bass, smoked salmon and rack of lamb. Their menu also comes with great appetizers, salads, and desserts that any diner could love.
La Villa Restaurant
Also located in Grand case, this seemingly high-end restaurant is popular for its tasty seafood, mouthwatering French cuisines, and European delicacies. The restaurant's menu is decorated with a number of amazing dishes like tuna, escargot, filet and frog legs. Here you can also enjoy tasty amuse bouche, caramel ice cream,
profiteroles and more.
L'Auberge Gourmande
L'Auberge Gourmande restaurant in Grand Case is home to delicious French and European cuisines as well as vegetarian-friendly dishes. A few of the tasty meals served in the restaurant include Dover sole, rack of lamb, sea bass, foie gras, shrimp, banana nut and onion soup. Complimentary champagne is also available for at L'Auberge Gourmande.
Getting There
From the US
Take a direct flight from any of the major US airports in New York, Philadelphia, Miami, Atlanta, Chicago etc) to St. Martin's Princess Juliana International Airport (PJIA).
If you're in Canada, you can fly directly from Toronto, Montreal, Calgary, Vancouver and Halifax to PJIA.
From Europe
You can fly directly from Amsterdam or Paris to Princess Juliana International Airport or take a direct flight New York's JFK from any city in Europe then connect a flight to St. Martin. The island's French side of the island, there's a smaller airport called L'Esperance Airport, which services small jets and propeller planes. So if you're traveling from the neighboring Caribbean islands, then this latter option can be great.
---
Visa
US citizens don't require a Tourist Visa to enter the St. Martin territory. However, they need to have a US passport that's valid for a
minimum of six (6) months, from the date you're planning to depart to St. Martin.
All EU citizens also do NOT require a Caribbean Visa to enter St. Martin. Holders of a valid residence permit for Schengen Area, UK, Switzerland, and Ireland are exempted from Visa requirement.
What to Pack
Some of the things you need to carry on your trip or tour to St. Martin Island include lightweight clothing (it is warm there), a pair of shoes, a hat and a pair of sunglasses. You might also need to bring along a backpack for carrying snacks and blankets in case you're planning to have little picnics on the island as sail around.
Conclusion
From this guide, it's clear there are endless activities to indulge in while on a yacht charter to St. Martin. With that, you should be able to have as much fun as possible. Be sure to check out the hundreds of yachts available for charter on the island and make a booking through a reliable broker. This will help you enjoy many conveniences in terms of accommodation and swiftness in getting from one spot of the island to the next.
Contact A Yacht Charter Specialist