If there's one thing that Venice is popular for among visitors and locals alike it's the famous Gondola rides. There's no doubt about it, the Gondolas plying the Grand Canal and the rather smaller waterways of Venice are a sight to marvel at. These traditional flat-bottomed rowing boats of Venice are the ultimate symbol of tradition, history, and romance of this city. What's even more thrilling is the fact that you have a wide range of Gondola ride experiences to select from. So why not consider the best Gondola rides in Venice?
Sample the following tours and make your choice. For each tour, there's a brief overview of what it's all about and what to expect as you embark on it.
---
1# Venice Walking Tour and Gondola Ride
Best Rated
The 2-hour walking tour gives you the opportunity to explore the city's famous locations and hidden gems. Your guide will take you through the erotic maze of backstreets of this wonderful city.
This will give you the chance to get some thrilling insights into the history of this location. Yes, its place in history as the incubator of Renaissance art and a maritime superpower. Why not admire the iconic landmarks of Venice which include the Rialto Bridge, the Teatro La Fenice opera house, and the famous spiral staircase.
The Gondola ride part of the tour is actually a 35-minute ride down the famous Grand Canal of Venice aboard a traditional Gondola boat. The tour takes you through the spectacular structures that dot the Grand Canal. These are historic structures that have withstood the test of time. The only downside with this tour is that it will not take you inside the monuments you come across as you enjoy your time.
---
2# Venice Gondola Ride and Serenade
Top Pick
This is another way to enjoy these boat rides especially for anyone who'd want to get the feel of sweet Venetian serenades. What should you expect in this 35 minute Gondola boat ride? For one, expect company. Yes, this is a shared ride in more than one way.
Firstly, you embark on the ride in a six-person gondola boat. The gondolier spices up the trip by dressing in traditional Venetian garb. Secondly, yours will not be the only boat. There'll be a total of eight different gondolas for your mini-voyage in the waters of the Grand Canal and its numerous waterways.
It's from the comfort of this company of fun-seekers that you'll enjoy the main landmark sights including the Grand Canal, the Peggy Guggenheim and the many old palaces that boast of centuries of silent existence in Venice.
And wow then comes in the show-stopper. Who's this? At some point, a singer will board one of the eight floating Gondolas and croon traditional Venetian serenades. Then you can just sit back and imbibe the sweet melodies as you immerse yourself in the sights and sounds of Venice.
---
3# Venice Guided Walking Tour with St. Mark's + Doge's Palace or Gondola Ride
This is a walk through the city of Venice aided by the expert insights of a well-informed tour guide. Your walking guide will take you through iconic attractions in the vicinity of St. Mark Basilica and give you historical highlights about these attractions. You get to explore the commercial heart of this city as you take a walk across the Rialto Bridge. St. Mark's Basilica will certainly thrill you with its glittering gold that done this awe-inspiring religious super-structure.
This tour offers several upgrade options. For instance, you can upgrade your expedition to include a small group tour that comes with a water ride taxi as you sail along the Grand Canal. You can also upgrade the tour to a guided one that heads you to the Doge's Palace at the renowned St. Mark's Square.
---
4 # Venice Gondola Ride and Serenade with Dinner
If you thought the serenade tour mentioned above was all that a melodious gondola boat ride has to offer then this is another pleasant surprise for you. This package does more than that. On-board musicians, usually a guitar or accordion player, will provide you with those sweet Italian ballads as you glide in the waters of Venice. This package caps it up with a sumptuous dinner or lunch (depending on your departure time) at one of the renowned local eateries in the area – the Family Hostiria Ai Coristi Restaurant.
---
5# Private Tour: Venice Gondola Ride with Serenade
This is a quintessential Venetian experience that you enjoy in exclusive company. Imagine taking a private and serenaded ride through the great landmarks of Venice. All this as the musicians serenade you as float past magnificent cathedrals and the ancient palazzo. This can be your perfect romantic tour.
The journey starts at Campo San Luca passing through the scenic Gothic palaces and the historic homes that line the route. It takes you beneath stone bridges and into the calm and quieter canals of the city's backstreets.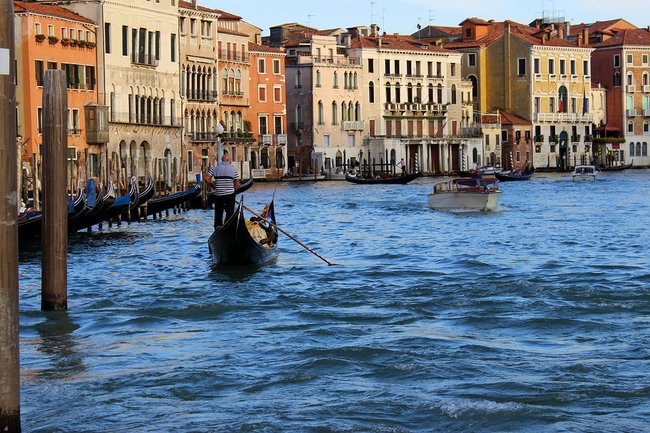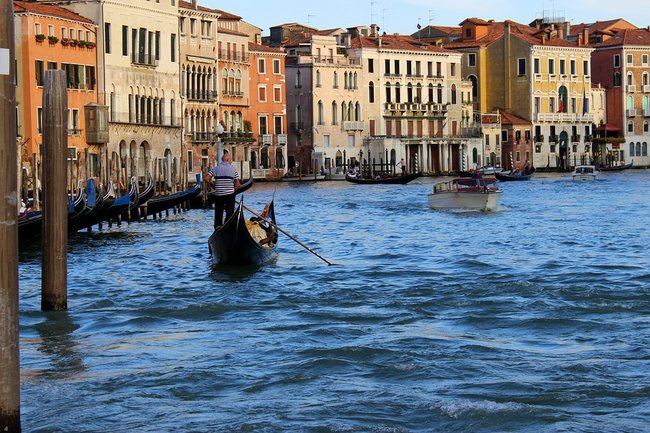 ---
6# Florence River Cruise on a Traditional Barchetto
This is a one-hour river cruise on Florence River. You take this cruise onboard a Barchetta. By the way, this is the Italian word for 'small boat'. Such boats were used hundreds of years ago to transport construction materials all the way down the river for the construction of the walls of Florence City. You can as well travel back in time and imagine how those vessels and their riders managed to transport all that cargo in such tiny boats.
As you journey in the water expect to learn the amazing stories behind the grand palaces and awesome ancient architecture that you come across. Your guide will be a source of interesting information about the secret passage of the Vasari Corridor. Ask your guide what role this corridor played in helping members of Medici family travel through the city? The trip will take you through the Santa Trinita Bridge and the brilliant baroque design of the famous Corsini Palace.
---
7# Venice Gondola Ride
This is a 30-minute gondola ride that exposes you to the beauty of this city but from the point of view of its most iconic symbol. This ride shows you Venice at its best just as the wealthiest and noblest locals did for hundreds of years.
Your experienced gondolier will guide you through the calm waters of the ancient city as you pass under those old and imposing bridges of years gone by. As you float in the waters get busy and admire the beauty of the architectural masterworks of this wonderful city. The Basilica Della Salute, the truly iconic church that dominates one of the entrances leading to the Grand Canal will surely mesmerize your mind with its beauty and splendor.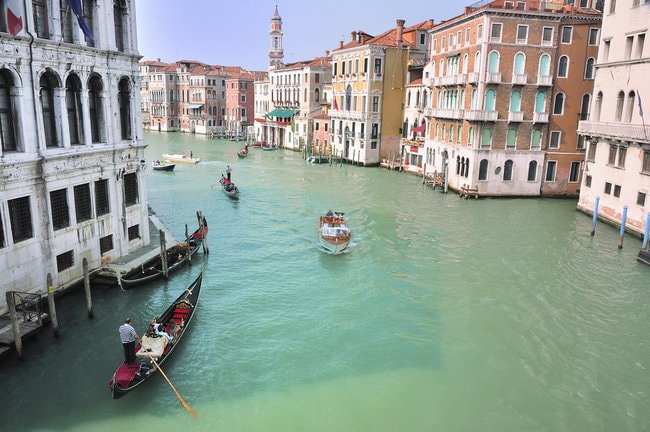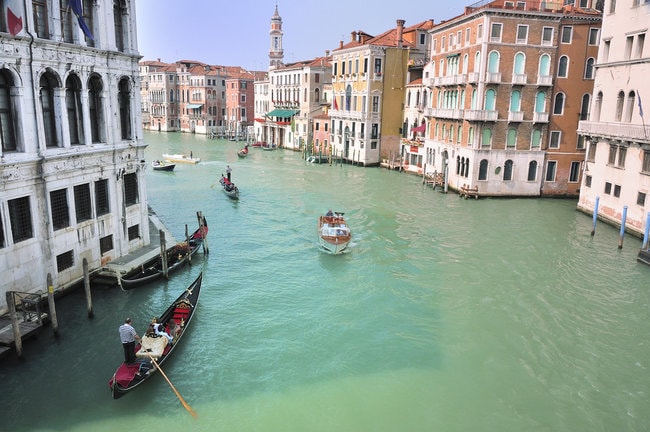 ---
 8# Venice Gondola Experience
This is another 30-minute shared gondola tour. Here your experienced gondolier navigates under brides, past ancient palazzos, through scenes of Venice's daily life. This superb tour gives you a unique perspective on the romantic bridges, the historic palaces and the scenes of everyday life of Venice City.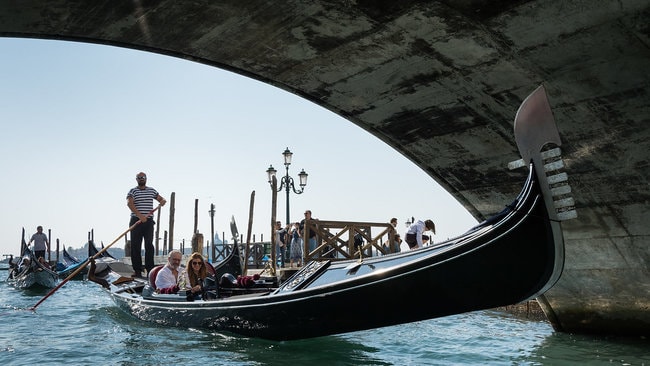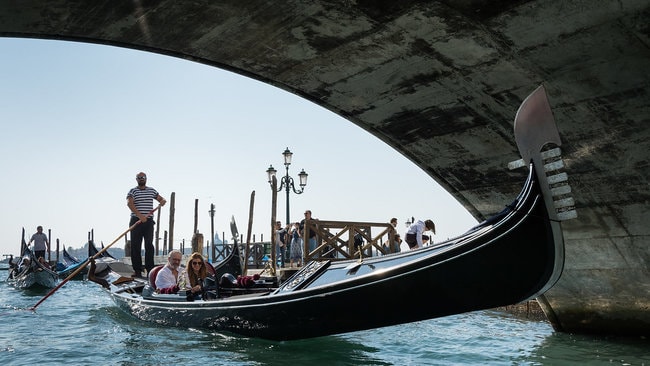 ---
9# Venice-in-a-Day Combination Tour Package
If what you want is to see most of this city's renowned sights all in a single day this is the package that will make you achieve your objective. The package includes three elements: a gondola ride on the must-see Grand Canal, a boat tour of Venice's most secluded canals and a walking tour of this city. In addition, it gives you the privilege to skip the line at both St. Mark's Basilica and Doge's Palace.
This shared tour of five other travelers takes you for a classic ride across the Grand Canal. In the process, you get a clear view of some of Venice's outstanding architecture and places-to-see including Ponte dell'Accademia and Maria Della Salute.
Your walking tour starts at Museo Corner where you meet your guide who shares with you the historical facts about St. Mark's Square before taking you inside the famous Italo-Byzantine Style church. The altarpieces and golden mosaic are things you'll surely marvel at.
In the afternoon you'll meet in front of Monumento a Vittorio near the Hotel Londra Palace. Then you launch off to discover the city's most-difficult to-get-to canals as you get glimpses of the city's buildings and palaces before the boat tour comes to an end at the same place you boarded the boat.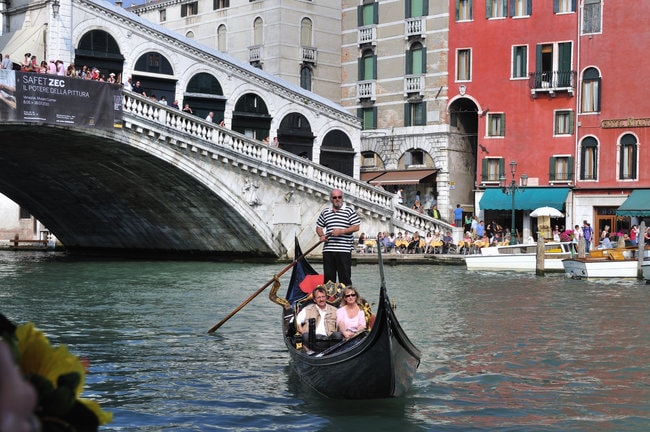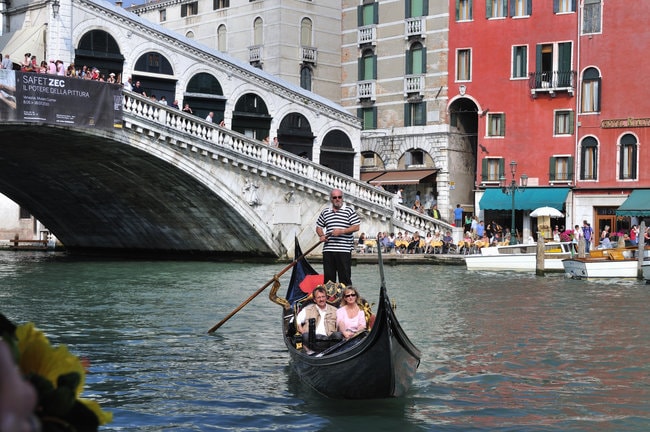 ---
10# Small Group Venice In a Day with Basilica San Marco and Doges Palace plus Gondola Ride
If you are in Venice for the first time or you are here for a day or a short amount of time this is a great package for you. Why? This arrangement allow
s you to maximize your limited time in this city with the package's full-day itinerary. This package focuses on all the major memorable attractions.
This is a small group tour of up to 15 people. What should you expect from this tour? You'll stroll across the spectacular Rialto Bridge and take a walk through the lively Rialto fish market. The next phase of the tour will see you board a traditional gondola for a cruise along the Grand Canal. You won't be done yet as you next access St. Mark's Basilica and get a panoramic view of the city from the terrace at the cathedral's rooftop.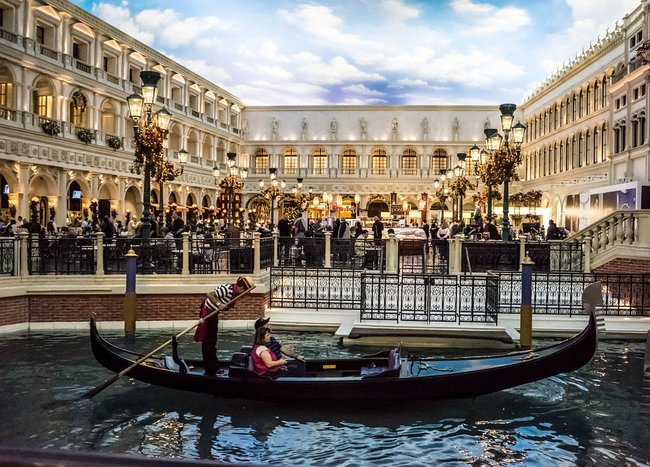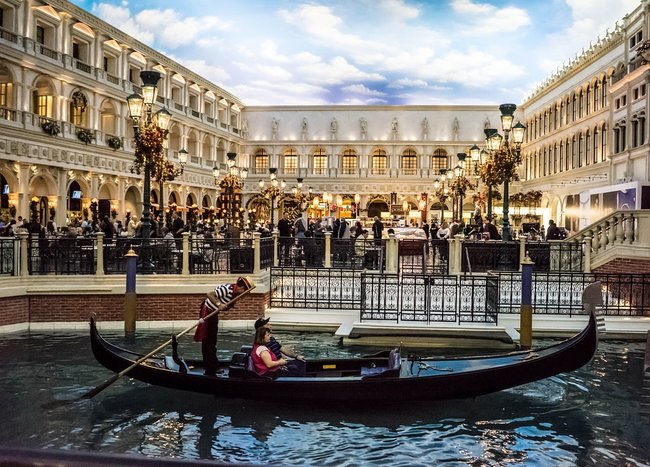 ---
About Venice
This is the capital city of the Veneto region in Northeastern Italy. The city is a hot-favorite for travelers out to experience the city's famous boat ride tours and marvel at the architectural and historical landmarks of this region.
Maybe you've heard or read about the famous Gondola boat rides with Serenade, the Grand Canal of Italy, the Vasari Corridor, the well-known St. Mark Basilica and many other popular attractions in Italy. Yes, all these are found in this piece of gem in Northeast of Italy.
Venice has a profound historical significance not only in the region but also in world history. Did you know what role this city played as a maritime superpower and incubator of the renaissance in centuries gone by?
This is just part of the story and history behind this destination. The only way to experience the marvels of Venice is by actually visiting the place. But before you do that you should have some vital background info about this tourist attraction. Consider the following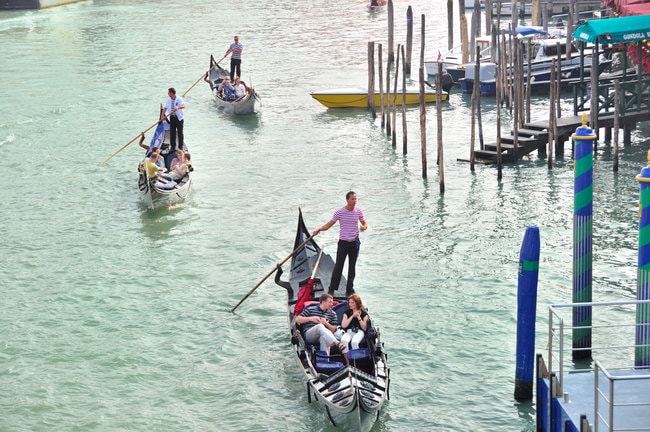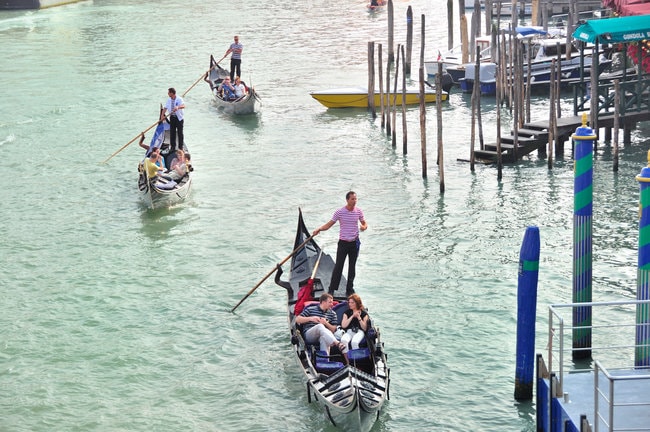 ---
Weather
In general, the weather in this region reflects characteristics of the prevailing climate. This climate is Mediterranean meaning it's generally warm and temperate with rain falling even during the driest months. The average annual temperature is about 13.2 degrees Celsius or about 55.76 degrees Fahrenheit. Typical of Mediterranean climate the region has for seasons. What are the characteristics of the weather in these seasons?
Winter is from December through February. During these months Venice is cold, pretty damp and gray. Temperatures can drop as low as -5 degrees Celsius (23 degrees Fahrenheit). 
Summer covers the months of June to August and is usually sunny and hot but don't be surprised by some occasional precipitation. Autumn is from September to November. The season is initially pleasant, especially in September to early October, with many sunny days interrupted by some rainy periods.
---
Best Time of the Year for a Gondola Ride?
The purpose of your visit, cost implications, and weather conditions are some of the key factors to consider when determining the best time to travel to Venice or any other destination. A gondola ride is an outdoor activity, so you'll require the most favorable weather for you to enjoy your mini voyages in Venice.
Many travelers and locals alike take advantage of the summer months to enjoy Gondola rides and other outdoor actives. It's peak season. Granted, though the weather is quite favorable during this season, the prices are not.
The laws of supply and demand come into play. Due to the high demand for the gondolas and other recreational facilities, the prices of almost everything hit the roof. To complicate matters, the number of people lining up for these activities is seemingly overwhelming. Might that be the kind of scenario you'd want to enjoy your vacation in? Unless you don't have an alternative but gladly there's one.
Travel experts and informed travelers alike pick early autumn as the best period to enjoy Gondola rides in Venice. Early autumn is from September to mid-October. This period offers warm days and thinning crowds.
The lower number of people means the prices are receding with the crowds so you'll undoubtedly enjoy lower rates than in summer. It's these factors that make this part of the season an excellent time to enjoy your Gondola rides and tours in Venice, Italy.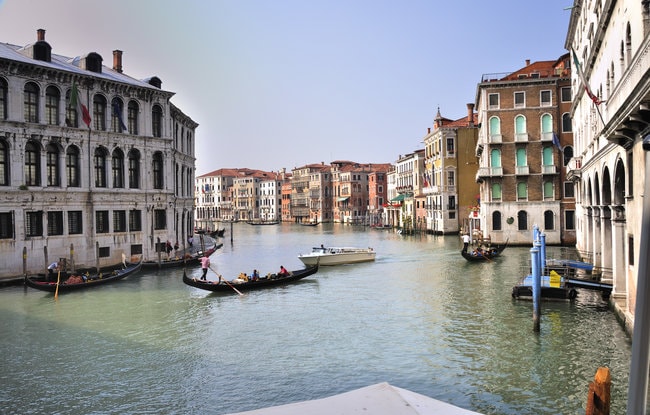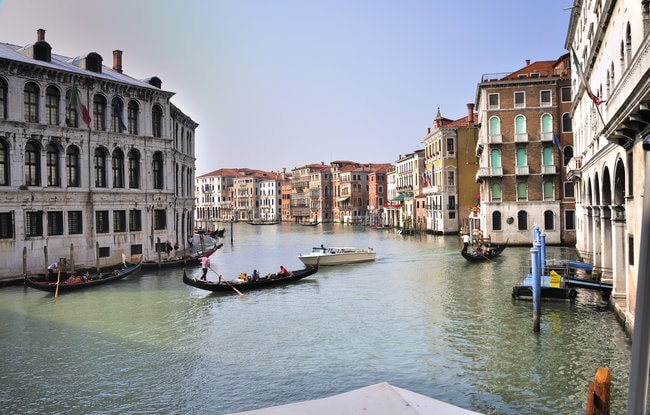 ---
Can you cancel the ride?
Yes, you can easily and conveniently cancel the ride and get your full refund. But you have to ask for the cancellation up to 24- hours in advance.
When do I get my confirmation for the ride?
You don't have to wait for an eternity to get a confirmation of your much-anticipated gondola boat ride. You get your confirmation instantaneously at the time of booking.
---
What is Included in the Ride?
These vary. Some gondolas will offer you any of the following: water, coffee, a glass of wine or even meals to their clients. In fact, some of these mini-boats will float you to a restaurant for a taste of some of the delicious local and exotic dishes in Vice. So don't be surprised that some boat rides will land you in some of the local eateries such as the famous Family Hostiria Ai Coristi Restaurant.
However, gratuities, as well as pick up from your hotel, are not included.
---
How long does the ride last?
In general, a ride lasts approximately 30 minutes depending on the trip. This is sufficient time to experience all that the guide and the planners of the maritime activities have in store for you. But note that some tours can take longer. For instance, if you opt for the Florence River Cruise on a Traditional Barchetto be ready for a one hour cruise of this famous river.
On the same note, some rides are not just ridden but include other dimensions of the tour and so will take more than 30 minutes. The Venice Walking Tour and Gondola Ride, for instance, is a 2-hour tour that includes a walking tour to explore the hidden gems and famous locations of Venice. This tour ends with the ever-popular boat ride in the flowing waters of Venice
---
What language does the guide speak?
One good thing about Venice is that some of the tours here are operated by multi-lingual guides who are quite proficient in the major international languages including English. Some other tours are only operated by English-speaking guides so whichever way you won't be in with a linguistic stranger as you listen keenly to the marveling stories about Venice.
And yes, never mind that you might not understand a word in the serenades just in case you decide to have a boat ride with a serenade. But all the same, you'll still enjoy the tunes and the melodious vocalizations coming from these talented musicians.
---
How many people can a gondola hold?
A gondola can hold up to six people. This is great news especially if you want to experience this phenomenon as a private tour with your family or a couple of friends. But even without familiar people in tow, a gondola boat ride in Venice can be a wonderful opportunity to make new friends in a new and exciting environment.
---
What if the weather changes?
We mentioned earlier that the weather here can be very unpredictable at times. You make your booking and then the weather decides otherwise. So what happens?
Well, depending on the nature and intensity of the changes your ride might be suspended by the organizers. If this happens you should report at the departure point to whether the tour will take place or not and whether there are alternative ways and arrangements to use the service.
---
Who is the Gondola Ride For?
The gondola ride is a unique experience for both the solo traveler and tourist groups. This includes any traveler who wants to:
Have a momentous vacation in a city in the midst of flowing rivers, canals, and boats that blend the present and the ancient.
Have a feel of the sights and sounds of Venice
Know first-hand why this 'floating city' was built in water in the first place
Quench that passionate desire to learn more about the place
These boat rides are ideal for romantic escapades as lovers share their emotional moments in serene sunsets in the waters of Venice. These traditional flat-bottomed rowing gondola boats are the ultimate symbol of the history, tradition, and romance of this city. In a nutshell, if you answer yes to any of these passions and are physically fit for the rides and the walks of Venice, then the gondola boat ride is one of your perfect must-dos.
---
Why do gondola ride in Venice?
For one, do you know of any other place in the world where you can have this unique experience of riding in a gondola? There's none that we know of. It's only in Venice, Italy that these tiny boats with an ancient history can be found.
Venice fondly referred to as the 'Queen of the Adriatic Sea', is a unique city that is a blend the ancient and the modern. With intrinsic canal network, lack of motorable roads and the entire transport done through a well-knit canal network, Venice presents a rare combination of attractions and things to do.
Think of attractions such as the Doge's Palace, the Jewish Museum and St. Mark's Basilica among others and you start appreciating why travelers like you from around the world flock to this Italian town to have gondola boat ride tour.
---
How to Get to Venice
Getting to Venice from the US is easy. Several airlines fly directly from the United States of America to Marco Polo Airport in Venice. These include direct flights from JFK Airport in New York and Philadelphia. Other airlines offer connecting flights from Miami, Boston, and New York.
If you want to get to Venice from a location in Europe you can take advantage of the extensive railway network to get you to "Serenissima". Venezia Santa Lucia railway station, Venice's central train station not only connects the city with other Italian towns but with numerous European countries as well.
---
Conclusion
Venice not only offers a remarkable array of boat ride experiences to suit a wide range of tastes but is also home to some of the most exciting things to see and things to do. From the magnificent palaces, cathedrals, and basilicas to the beautiful gondolas and their hospital gondoliers and tour guides, Venice is surely a place to visit.
Have you been on a Gondola tour in Venice? If so, you are welcome to share your experience in the comments below.
Daniella has been passionate about travel, the sea, and nature for many years. As a child, she frequently traveled throughout the Mediterranean and continued with her journeys throughout her adult life.
Her experiences have created the desire within her to share her love for traveling with other passionate and adventurers who want to discover beautiful horizons and new cultures.