One of the joys of a sailing holiday is that we get to explore some of the most stunning and romanticized cities across the world.
This is particularly true in Mediterranean Europe which is dotted with historic cities along the coast. One such city is Florence.
I have constantly been asked to pen down my experience in this city, especially the top eating places. In this article, therefore, I have tried to review some of the best places to eat in Florence for your benefit.
1. Panini Toscani
Located at Piazza Del Duomo, Panini Toscani is a small establishment with a large reputation. Arguably one of the most famous focaccia sandwiches and panini eatery in Florence, Panini Toscani serves up a delightful combination of flavorful fillings.
Their impressive selection of cured meats, cheeses combines beautifully with a choice of fillings including sun dried tomatoes, mushroom truffle, peppers, and some classic Italian herbs.
For people who are undecided about the combination of meats and fillings in their panini, the helpful staff offers free samples so that they order only what tickles their taste buds.
However, as a result of its popularity among locals and tourists alike, you should come prepared to spend some time at Panini Toscani since the place often has a queue of people waiting to place their orders.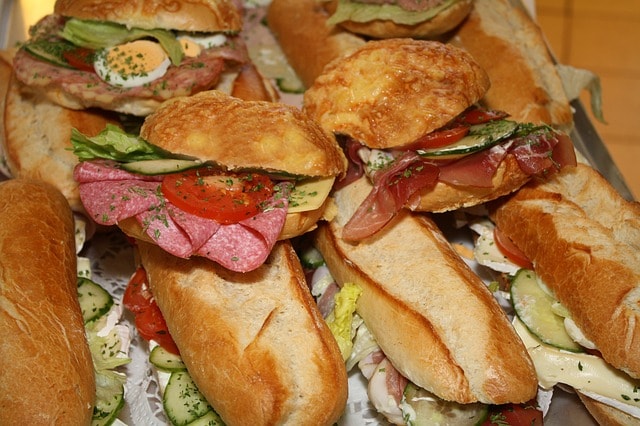 2. Il Bufalo Trippone
Located at Via dell'Anguillara, Il Bufalo Trippone is a small artisan sandwich shop that might be a little hard to track down.
However, it is well worth the effort as you would get to enjoy some of the finest sandwiches, cold cuts, meat platters to go with local wine and beer.
In particular, their 'Drunk', "Delicious', and 'Barollo' sandwiches are recommended by one and all. The quaint and intimate interiors further add to the overall experience of enjoying a bite here.
The owner takes great care, and obvious pride, in the fact that he only makes use of quality ingredients that are sourced from local farms.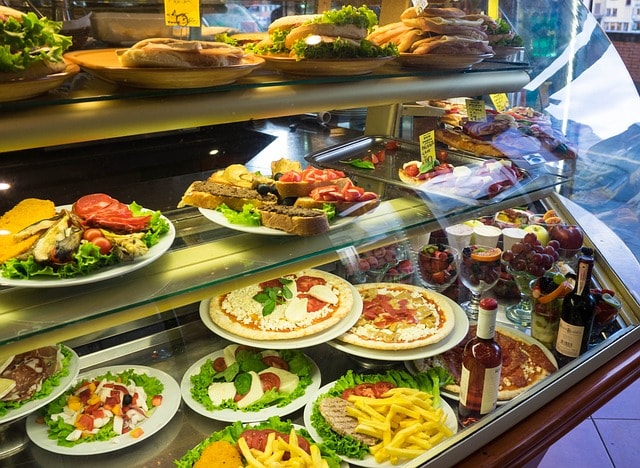 3. All'Antico Vinaio
If you still on the hunt for more panini awesomeness in Florence then All'Antico Vinaio is another establishment that I would recommend without hesitation.
Located at Via De' Neri, the local crowd waiting patiently at this establishment for their order confirms its quality.
Attention to detail in choosing nothing but the very best ingredient becomes apparent as you take in the first whiff of their improbably delightful and homemade focaccia bread.
The restaurant has an impressive selection of cold cuts, cheeses, roasted meats, and other fresh and delicious filling preparations.
They also have a decent wine selection to accompany their panini masterpieces.

 4. Enoteca Pitti Gola e Cantina
If you have had your fill of sandwiches and paninis and crave something more lavish and luxurious, head straight to the superlative Enoteca Pitti Gola e Cantina.
This fine dining establishment, located at Piazza Pitti, offers a truly memorable experience, particularly on account of its extensive wine selection.
Dining at the Cantina is like going on a wine tour of Italy, as you would be presented with regional masterpieces from top wine producing regions of this country.
The food holds it own against the wine experience at this restaurant, with their chicken liver terrine, stuffed calamari, ragu, and gnocchi particularly recommended.

5. Fuoco Matto
A splendid interior decor, courteous and eager staff, and a free slice of pizza for starters is what you can expect immediately as you arrive at the impressive Fuoco Matto.
With a start so good, the experience only gets better as you dig deeper into their menu. Located at Via venti settee Aprile, this modern restaurant presents old Italian favorites with a contemporary twist.
You would get the sense of their culinary adventure while sampling their pizzas, Florentine steak, and smoked cheese.
They certainly love to spoil their patrons with free goodies including home-made focaccia, limoncello and pizza slice for starters.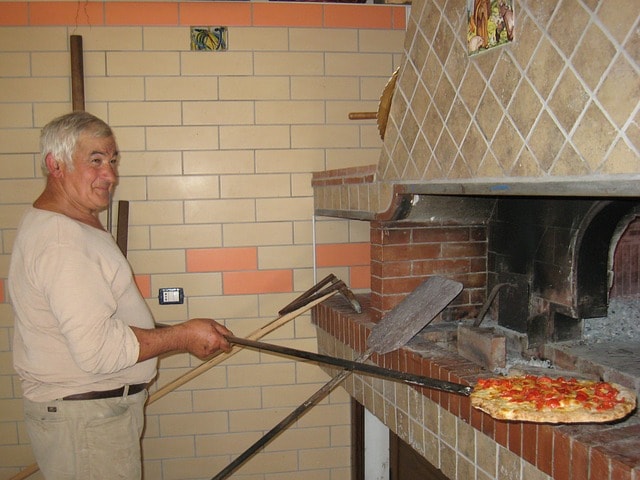 6. Trippaio del Porcellino
If you are in the mood to enjoy your food as local Florentine people do, you could not go wrong with a visit to the Trippaio del Porcellino.
Located at Via Capaccio, this establishment would offer you some truly authentic Tuscan culinary experience.
They have a truly extensive menu with their lasagna, polpo, and panino con lampredotto particularly worth many tries.
This also a very reasonably priced restaurant in a city where eating out can leave a substantial dent in your pocket.

7. La prosciuttoria
Another hugely busy restaurant that is indulged and patronized by the locals.
This restaurant, located at Via Dei Neri, may give a rather cramped feel due to the constant buzz and crowd, and the fact that you would be perching your glass of wine on holder affixed on walls.
However, it is all small inconvenience as the main event of dining is nothing but superlative.
They offer generous platters of meats, cheeses, and salads, accompanied with freshly made bread and dips, at very reasonable prices. Look out especially for their selection of cured meats, charcuterie, and paninis.

8. Trattoria Mario
Authentic and quality Italian cuisine served in a really intimate space where you be sitting within earshot of complete strangers.
Located at Via Rosina, this restaurant appears crowded at all the time, but the wait is well worth it.
Their pasta and soups are particular crowd favorites but I would also recommend the bistecca, ribollita, and steaks. Their staff are wonderfully courteous and helpful and speak excellent English.

9. Antica Trattoria da Tito
Located at Via San Gallo, the Antica would grab your attention immediately as you enter the place due to their wall to wall graffiti.
The atmosphere at this restaurant is strictly casual and relaxed, with an accent on fun. The menu is extensive and offers the classics fro Tuscany.
The Bistecca Florentina at Antica is a magnificent gourmet experience. Apart from the steaks, their panno cotta, meatballs, and primmi piati are worth tucking into.
10. Vini e Vecchi Sapori
Located at Via Dei Magazzini, the Vini is a family run restaurant that seems to enjoy genuine local approval.
The food at this restaurant, like all well-run family restaurants, is fresh, traditional, and super delicious.
The atmosphere is nice and relaxed, with a really airy interior that is full of natural light.
Some of their stand out dishes, aside from the fantastic pasta and soups, include the chicken liver bruschetta, beef prepared in red wine and served with beans, meatballs with lemon sauce, and prosciutto plate.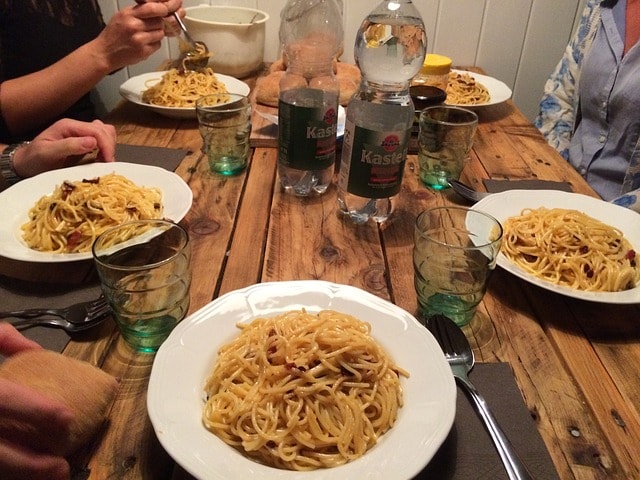 My Conclusion
The curated list above is by no means exhaustive as the city of Florence is home to hundreds of delightful restaurants, serving authentic and avant-garde dishes.
However, there is no doubt that you cannot go wrong with the recommendations made above, especially if you are only going to be for a short while in Florence, and do not have the time to explore on your own.
If you do find out other delightful restaurants of your own, do let us know in the comments section below.
Daniella has been passionate about travel, the sea, and nature for many years. As a child, she frequently traveled throughout the Mediterranean and continued with her journeys throughout her adult life.
Her experiences have created the desire within her to share her love for traveling with other passionate and adventurers who want to discover beautiful horizons and new cultures.