choosing the best type of yacht to charter for a holiday can be quite a challenging task. That's because there are multiple yacht options available in the market, with each offering a unique holiday experience. To help you make a quick decision on which yacht best suits
your holiday needs, we've compiled a list of the different types of yacht charters plus their pros and cons.
Sailing Yachts
Just as the name suggests, sailing yachts are leisure crafts that use sails as their primary means of propulsion. They largely depend on strong blowing winds to move while at sea. Some modern sailing yachts though have an auxiliary engine for backup. In terms of design, these vessels have a deeper draft that ensures stability when sailing against
big blows and/or heavy waves.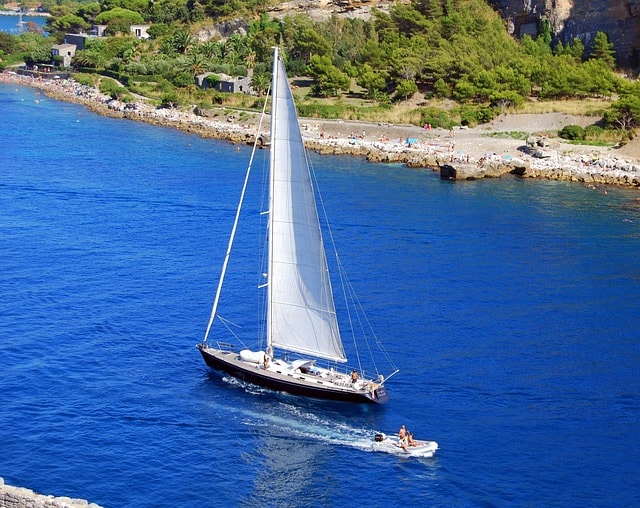 Pros
They come with a sense of romanticism, where adventurers can experience the ancient ways of sailing
Require little to no fuel budget as sailing is largely dependent on winds, thus freeing up more cash for other holiday activities
Are environmentally friendly as the wind is their main source of power
They generally offer a slower, calmer and more relaxing sailing experience
Cons
Sailing yachts often depend on the force of the winds and the current of the water.
They come with less deck space, which makes living more compact and the number of onboard luxury amenities limited
Seasickness is often felt on sailing yachts, something that might reduce comfort onboard.
Motor Yachts
Motor yachts solely depend on powered engines (mostly diesel) to sail at sea. They generally tend to have larger deck space and are more sophisticated in design. Unlike their sailing yacht counterparts, they have a shallow draft, something that makes them skim across the waters a little faster.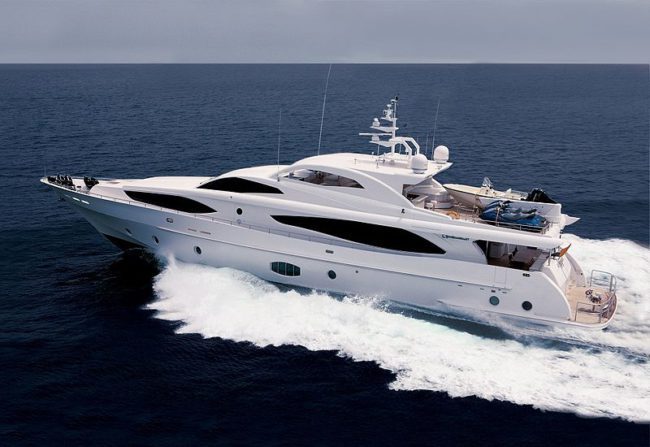 Pros
Their multi-deck designs provide more space to include such luxuries as deluxe cabins, salons, seating areas and more
With powerful diesel engines, they can cruise at fast speed, something that makes the sailing experience thrilling and getting to desired destinations quicker
Motor yachts have shallow drafts, which essentially open up swimming and snorkeling spots as well as anchorages that may be restricted
A typical motor yacht has a well-appointed interior & interior with mod cons for ultimate comfort, luxury, and connectivity
Cons
Fuel costs are high, which means the longer the itinerary the more the budget on fuel costs
Since motor yachts run on diesel, they pose environmental challenges as they still have notable carbon footprints
Sailing on a yacht is relaxing but the experience is not as authentic as that of a sailing yacht
Motor Sailers
Motor sailers also referred to as gulets, are a type of yachts that primarily use diesel engines for propulsion and have masts, which are mostly there for a show. There are some though, that employ both power and wind to cruise at sea.
One of the distinctive features of gulets is that they're largely made out of wood (just like ancient yachts) and come with luxuriously furnished interior and exteriors. Motorsailer yachts are commonly used in the Mediterranean regions of Turkey, Greece, and Croatia.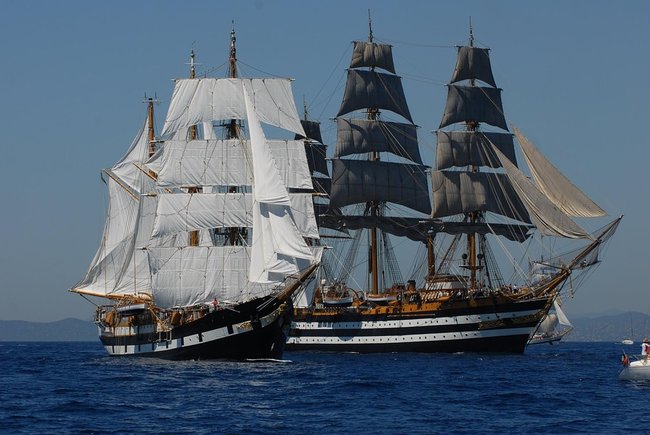 Pros
Motor sailers are large, stable and sturdy hence comfort at sea is guaranteed
They come with modern states rooms, salons, lounge decks and even recreational equipment like a Jacuzzi tub on the deck, that can only rival those of modern motor yachts
The mast, wooden deck, and luxury interior & exterior provide a perfect blend of modern luxury and ancient romantic sailing
The fact that they can utilize both engine and wind power means you can save on fuel when the winds as strong and still cruise swiftly on a calm, windless day
Cons
Most motor yachts are not available for bareboat charter, which makes them a not-so-great option if you're looking for navigating your own boat
Gulet yachts are not as fast as motor yachts, so if your heart is after speed, you might be a little disappointed.
Catamarans
A catamaran is typically a watercraft with two parallel hulls. Due to its multi-hulled design, the vessel tends to have a larger beam size and huge deck space. Modern catamarans are diesel engine-powered and feature numerous luxury amenities and furnishing on board.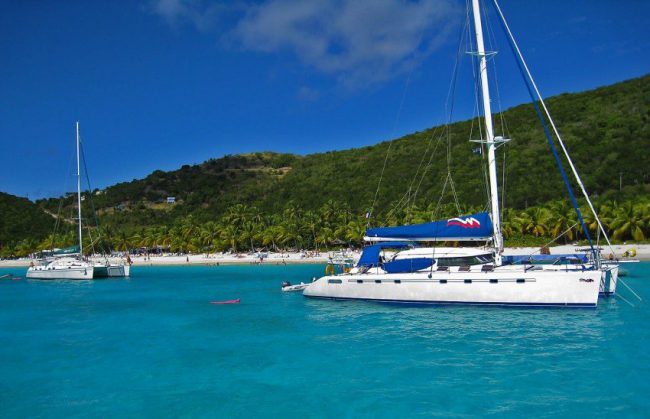 Pros
Catamarans' multi-hull design creates more deck space which is perfect for hosting more guests for entertainment
A wider beam creates more stability with no heel hence increased comfort even in heavy waves
Cats come with convenient steps on the stern of each hull, making access to the water for swimming, snorkeling or tubing easier
Cons
A wide beam can be limiting, especially when it comes to finding accommodating berths
Cats have a challenge when it comes to maneuverability (control and responsiveness) mainly because of their large size. Even anchoring can be notoriously difficult.
Types of Charters
Crewed Charter
If your aim is to enjoy a calm and relaxed holiday at sea without worrying about the day-to-day operations of a ship, then you will find great comfort in a crewed charter vessel. With this form of charter, the charter company provides the vessel together with an
experienced captain, professional chef, deckhand, and even stewardesses. So all you need to do is sit back and enjoy the ride.
Also, with a crewed charter, you have the convenience and flexibility of custom-designing your itinerary. This means you can visit all the spots you fancy and at your own pace. Privacy and intimacy are also guaranteed on board the vessel, as the freedom to choose who to go with on the cruising holiday (aside from the crew) is solely yours.
Skippered Charter
Skippered is a form of charter where you book both the vessel and arrange for a skipper to help you with the piloting. It is essential for those with little or no previous sailing experience.
In this case, the charter company provides a licensed skipper who can either pilot the vessel for the entire charter period or only stays at the helm until you've familiarized yourself well enough with the yacht operation and/or the local conditions to take full command.
Bareboat Charter
If you're an experienced and licensed sailor, then you can find complete freedom, privacy, and independence, sailing on a yacht under this charter. With a bareboat charter, all responsibilities pertaining control and operation of the vessel are on you.
That means you have to do everything from planning itineraries to sailing all through to cooking and getting provisioning. You might want to take along a few friends or family members to get some help with the sailing tasks as well as to have some company along the way.
Cabin Charter
A cabin charter is a type of charter that allows you to book a cabin on a boat (usually a sailing yacht or gulet). There may be other people on board, sharing the boat with you.
In most cases, the charter covers all costs including those touching on professional skipper, fuel, food, port fees, and tourist tax. Cabin charter can be the best option if you're on a budget, sailing for the first time or do not have a large group to go on holiday with.
Conclusion
With so many yacht types and charter options to choose from, you can never miss finding one that perfectly syncs with your holiday sailing needs. The good thing is that most of the options are ideal for both non-sailors and experienced sailors. So the only thing you'll be
required to do is compare the key variables, find the best vessel and charter type and make a booking for your upcoming sailing trip.
Want More Tips?
Sign up for Cruising Sea newsletter to receive every two weeks the latest post straight to your inbox!
Have you tried one of the boats listed in the article? If so, you are welcome to share your experience in the comments below.
Daniella has been passionate about travel, the sea, and nature for many years. As a child, she frequently traveled throughout the Mediterranean and continued with her journeys throughout her adult life.
Her experiences have created the desire within her to share her love for traveling with other passionate and adventurers who want to discover beautiful horizons and new cultures.