When it comes to glamorous sailing destinations, the British Virgin Islands have created a special niche for themselves, rivaling the very best in the world including the Mediterranean.
These islands witness a high traffic of sailing boats throughout the year, especially from the US and Europe.
The upshot of BVIs' popularity as a sailing destination has been a well-developed infrastructure catering to most of the demands from sailors.
Nevertheless, I always recommended doing your own homework and research prior to a sailing trip, in order to ensure a hassle-free and memorable holiday.
In this article, I am going to talk about the essential tips for sailing in the BVI so that you have a trip of a lifetime.
1. BVI Cruising Guide
The best way to familiarize yourself with the sailing experience in BVIs is via a reliable guidebook.
Cruising Guide to the Virgin Islands by Nancy and Simon Scott has been the go-to option for scores of sailors planning a trip to this beautiful Caribbean destination.
You should be able to buy the latest edition of this book either online at retailers such as the Amazon or at your local bookstore.
The book itself is a veritable exhaustive guide on a varied list of subjects including the best anchoring and mooring facilities in the region and fees charged by them, and important customs, immigration, and environmental regulations.
In addition, the book also provides a handy guide to the best spots for water sports and entertainment, shore side facilities such as restaurants, internet cafes, bars, provision shops, and miscellaneous directories for most of the islands.
With a copy of Cruising Guide to the Virgin Islands, you can easily plan an itinerary within your budget and sail confidently.
2. Plan Your Itinerary
While it is true that people sail for the freedom it affords them about choosing the destinations based on their last-minute whims, I would recommend that you carefully plan your itinerary with some scope for last minute changes.
This is especially true for those who are on a budget aboard a chartered yacht, and, want to see and enjoy as many places as possible.
Planning your itinerary allows you to see and do more within the limited time you have, and also ensures that you get best deals through discounts offered on early reservations.
While it is important to plan your itinerary, make sure that you have provided some latitude of a day or two.
After all, sailing has a rhythm of its own, and scheduled trips are not always completed on time.

3. Anchorage
If you are sailing to the BVI in prime tourist season, then it would be a good idea to make sure you are never too late when it comes to anchoring.
Anchoring in murky waters is a tricky task at the best of times, and, ideally, you should have a wide-open approach so that there's room for errors.
Arriving early with plenty of light would also allow you to dive into the water and get a visual inspection.
Similarly, arriving early would allow you the opportunity to get the prime public mooring spots.
Make sure to inquire about public moorings, as having your boat moored at a private facility may mean having to leave when the owner arrives.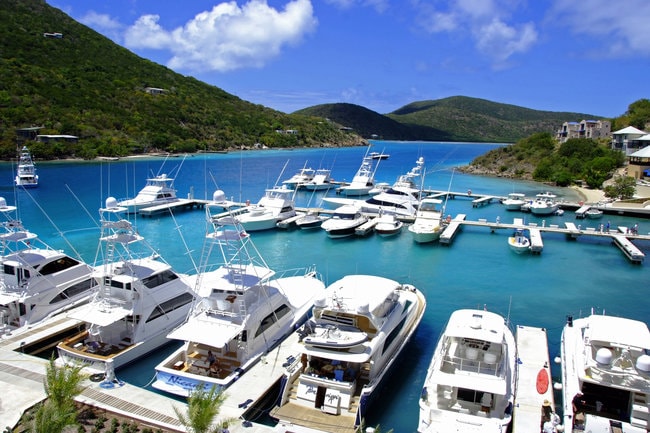 4. The Most Frequent Route
While every sailing trip ought to be unique and cater to the specific tastes of the touring party, there are certain routes and attractions that are simply not to be missed when you are in the BVI.
On a typical seven-day long sailing trip, you should look to traverse through iconic landmarks such as the Norman Islands through Sir Francis Drake Channel, Cooper Islands to the Bitter End of Virgin Gorda, Beef Island, Jost van Dyke, Peter Island, and Tortola, in that sequence.
This route would allow you to enjoy not only a celebrated sailing route but also some of the most popular restaurants and bars in the region.
---
5. Check the Water
Living aboard a sailing boat is different from your home in many different ways, as things you take for granted otherwise, such as water, is in limited supply.
In other words, it is extremely important that you and other charterers are prudent in their usage of this precious commodity, especially during long sailing passages.
Filling up your water tank means paying a visit to the dock and paying an exorbitant price for the same.
However, if you make certain behavioral changes such as bathing in the ocean and finishing with a sprinkle of fresh water at the end, then you could sail for longer on a limited supply.
---
6. Don't Miss Anegada
Anegada, also known as the Beef Island, is an iconic BVI destination noted for its pristine, unbroken beaches, captivating flamingos, some of the best diving and snorkeling spots due to its rich coral reefs.
On the other hand, beginners are not allowed to sail here as the approach is tricky and authorities do everything to protect the large coral field.
However, if you are aboard a chartered boat skippered by an experienced professional, you should be able to enjoy this enchanting island.

7. Check the Weather
The weather in this region is warm throughout the year, and the peak tourist season starts from December which rings in the spring regatta.
The season lasts until February. However, while the region is ideal for sailing most time of the year, it is important that you have a VHF set to keep track of the weather report and plan your trips accordingly especially if you sail in September and October as the hurricanes occur at that time of the year!
8. Best Activities
One of the appeals of the entire BVI for sailors around the world is that it offers something to everyone.
For those nature nuts who want to experience the marine life up close, the region is blessed with some stunning coral reefs and diving spots.
The spectacular weather, dreamy turquoise waters, and pleasant winds are perfect for those who want to simply take in nature at her finest.
For those who have a taste for a wider lifestyle, the many islands in this region have some happening bars and restaurant to dance until the dawn.
In addition, there are luxurious resorts that offer an international shopping experience for those in need of a retail therapy.

9. Best Places to Eat
The BVI is a veritable haven for foodies, endowed as it is with cheap and abundant seafood. You will find exciting local cuisine through the many islands, with a predominance of seafood.
However, there are also several expats who have settled here and run their own establishments offering cuisine from around the world.
If you are feeling a little homesick and crave a comforting hamburger, you can be sure that you find it here.
In particular, Soggy's Dollar Bar, Corsairs Beach Bar, and Foxy's are some of the most celebrated restaurants in the region, offering a diverse and exciting menu.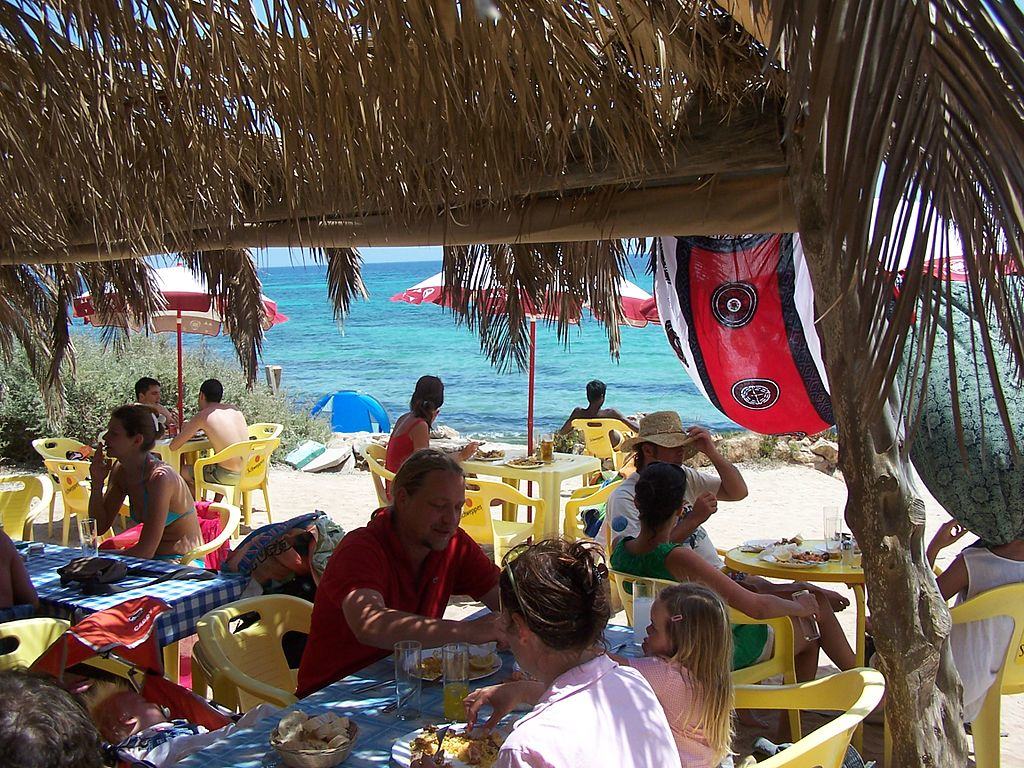 Conclusion
Hopefully, by now you have a clearer idea of the items you need to take care of as you plan the exciting trip to BVI.
As mentioned earlier, BVI is a prime sailing destination, and, therefore, have an infrastructure to cater to all your demands.
Nevertheless, paying heed to the tips provided above would help you not only enjoy a hassle-free sailing trip but also help you stay within your budget.
In order to plan your sailing trip in the BVI, do not hesitate to contact Cruising Sea
Take a look at all of the yachts available for charter in the BVI
Do you know other tips to sail in the BVI?. If so, feel free to share them in the comments below.
Daniella has been passionate about travel, the sea, and nature for many years. As a child, she frequently traveled throughout the Mediterranean and continued with her journeys throughout her adult life.
Her experiences have created the desire within her to share her love for traveling with other passionate and adventurers who want to discover beautiful horizons and new cultures.