Italy is a beautiful place, and Florence is one of its most attractive gems. It would take you weeks, if not months, to fully appreciate all that Italy has to offer. However, if you have the time while on vacation, the top day trips from Florence will show you everything you need to see during your short stay, with the most prominent, including the following:
---
TOP PICK
1). Tuscany in One Day Sightseeing Tour from Florence
If you only have one day to see Italy, Tuscany has everything you want in a good vacation, not just art but history and great food. The guided tour will take you through Siena, offering you access to the gothic cathedral.
Foodies will love the Chianti Hills, where you can eat a Tuscan lunch in the company of amazing wine. Besides admiring the Cathedral Square in Pisa, you can also explore the streets of San Gimignano.
Tourists get around using a luxury air-conditioned coach. If you have no patience for long queues, the skip-the-line entry package has you covered. You should know that the Tuscany sightseeing tour provides tourists plenty of free time to roam on their own and to mingle with the locals. You couldn't ask for a more engaging tour.
Pros
Engaging guide
Free time to explore the area
Delicious food and wine
Extremely well-organized tour
Beautiful views
Cons
Some reviewers said that the time given to explore a place wasn't sufficient enough.
---
TOP RATED
2). Cinque Terre Day Trip from Florence with Optional Hiking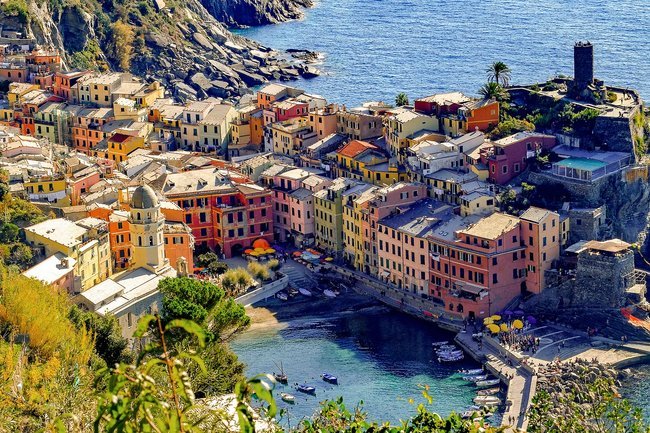 The Cinque Terre day trip from Florence with optional hiking starts with a coach ride from Florence to the Cinque Terre. Your guide will keep you entertained with stories about your destination. You will learn about the five idyllic fishing villages before you see them.
The views awaiting you at the UNESCO-listed location will take your breath away, especially once you enter the national park and walk the trails along the cliffs. The hiking portion is a little challenging for some, but the coastal views are worth the effort.
The Cinque Terre villages still feel like they are part of Old-World Italy. This makes them a joy to walk through.
Pros
Free time to explore the Cinque Terre villages
Fun and knowledgeable guide
All transport is included in the tour.
Breathtaking views
Well organized
Cons
The trails are rocky, so that the hike can be challenging for some people.
In high season, the place is crowded, and time can be limited to explore each town.


---
3). Taste of Chianti Tuscan Cheese, Wine and Lunch from Florence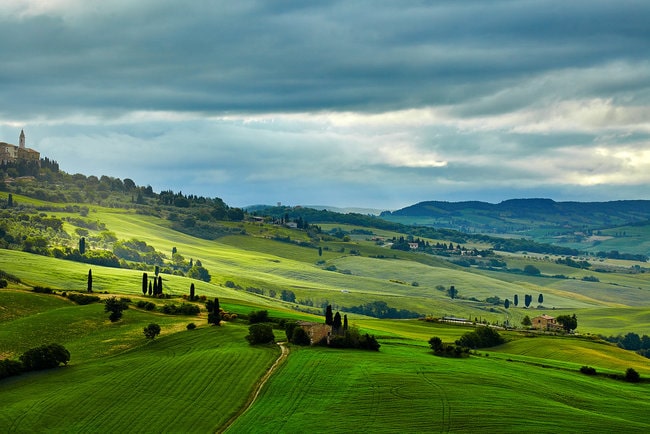 This trip is the wine and food lover's dream. It starts in Florence, after which a tour guide will lead you through the Tuscan hills in an off-road vehicle. You will visit a wine estate and historic villa.
You will see the cellar specializing in bottles of Chianti Classico. The trip will also permit you to enjoy the finest food and wine samples at each stop. But you can't eat too much, not when you have a 3-course meal waiting for you in the Chianti Countryside.
Pros
Travel in a 4×4 with an air conditioner
Professional guide
Amazing food and tasting wine
Excellent wine and olive oil tastings
Cons
4). Florence Vespa Tour Tuscan Hills and Italian Cuisine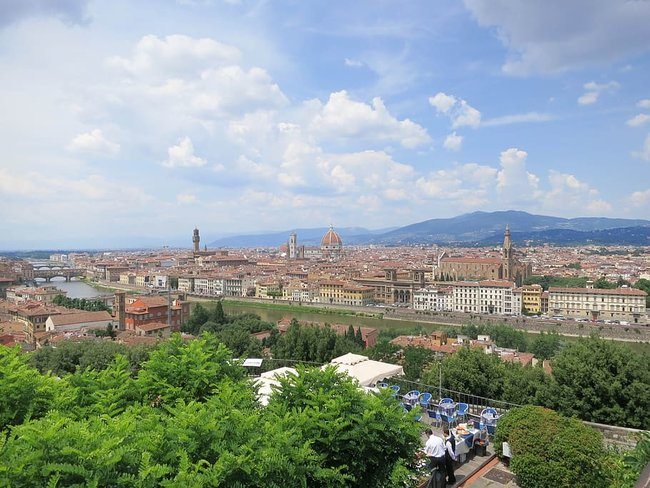 The name of this tour isn't a joke. You can actually expect to traverse Tuscany on a vintage Vespa. Major sites that you can expect to see along the way include the Church of San Miniato al Monte and the Piazzale Michelangelo. Though, while the Tuscan hills are quite scenic, the trip's highlight will probably be the traditional Italian meal in Florence.
Pros
Engaging and professional guide to lead you during the tour
Driver insurance, fuel, and taxes are included in the tour price.
A wonderful way to see Florence!
Delicious food and wine
Fun riding tour on a Vespa to visit Florence
Cons
Need license and riding experience
---
5). Cinque Terre Day Trip with Transport from Florence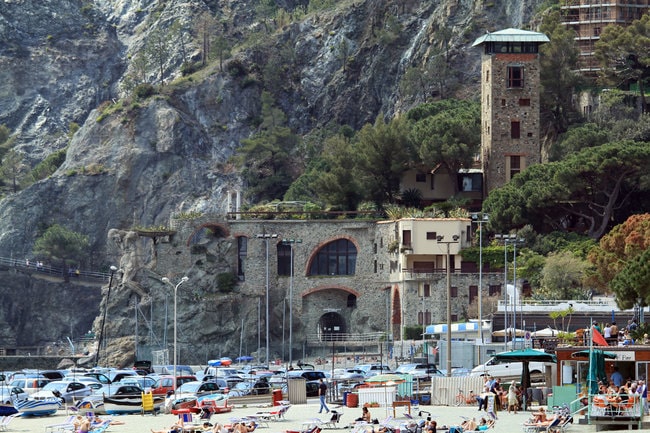 This trip is designed to keep things interesting, which is why you will use a coach, train, and boat as you make your way through the different fishing villages. Along the way, you will explore the Italian Riviera.
You will swim in the turquoise waters at the beaches of Monterosso; You will also roam the charming streets of Riomaggiore. Your tour guide will provide an in-depth history lesson about all the interesting events the UNESCO-listed region has seen. But this trip isn't just about the scenic views. You should also look forward to lunch in Monterosso.
TIPS:
1.Bring your swimwear with you as there are several beautiful beaches in some areas.
2.Wear good walking shoes because this tour involves lots of walking.
Pros
Well organized tour
Knowledgeable guide
Comfortable coach with air conditioner
Free time in each area to stroll around
Stunning views of the Cinque Terres
Cons
The boat tour is only available from April 1st until October 31st
The group can be large in high seasons.


---
6). San Gimignano, Siena, Monteriggioni, Chianti Day Trip with Lunch and Wine Tasting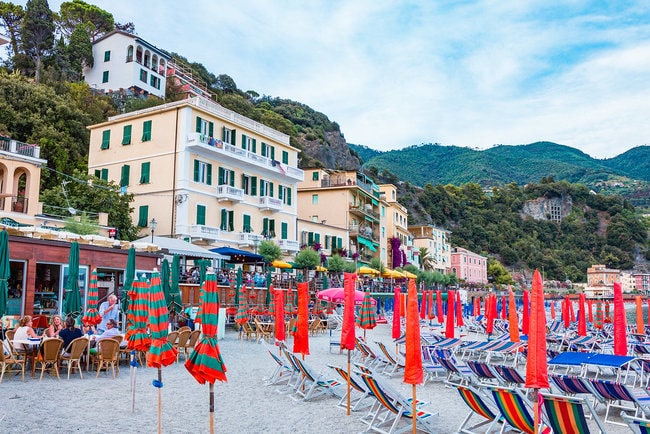 This trip is designed to lead you through two UNESCO World Heritage Sites. The Tuscan rolling hills and Chinati Countryside are home to some of the most wonderful views you will ever encounter.
You will travel by air-conditioned bus with a tour guide to places like the Siena Cathedral and Libreria Piccolomini. You will enjoy three different Chianti wines and a traditional 3-course Tuscan lunch.
TIPS: 1. As this tour involve lots of walking, it is highly recommended to wear good walking shoes. 2. Don't overload yourself with bags.
Pros
Free time to explore at your pace
A friendly and knowledgeable guide
Tasty food and wine
Well organized
Multi-language tour
Cons
Lots of walking
Some reviewers said that it was annoying to listen to the stories in three different languages.


---
7). Cinque Terre Semi-Private Day Trip from Florence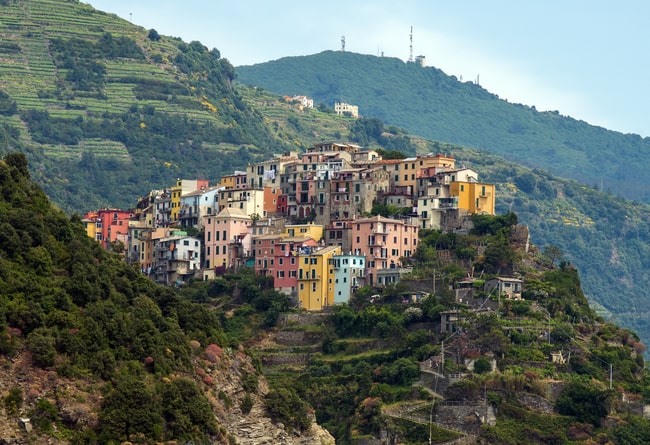 You need the entire day to fully appreciate the Cinque Terre's cliff-cling villages with their unforgettable seaside views. A knowledgeable escort will lead your small group through the UNESCO-listed region.
You will learn of its history as you travel between Manarola and Vernazza via boat. There are local wine bars and restaurants to see along the way. You will enjoy traditional Italian drinks and lunches. There is so much natural wonder to see from places like Corniglia.
Pros
Transport by minivan with air conditioner
A very informative and engaging guide
Amazing views
Personalized Small Group Tour
Well organized tour
Cons
The boat ride may be canceled if the weather doesn't permit
Around two hours drive each way.


---
8). Chianti Afternoon Wine Tour from Florence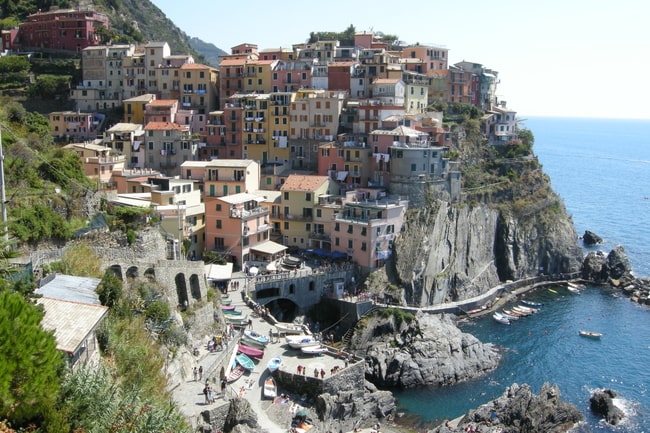 As the name suggests, this is a 7-hour wine tasting tour that will not disappoint. Your escort is a professional that will take you to scenic villages from where you will visit all the best local wineries to sample the most revered Tuscan wines.
You will understand what sets the various blends apart. The winemakers will tell you all their secrets to better appreciate the results of their work. Your trip won't end until you have seen the fortress of Castellina.
Pros
Comfortable coach with wifi and air conditioner
Wine-expert guide
Delicious food and wine tasting
Visit beautiful wineries
Very well organized
Cons
Some reviewers found the first winery to be a bit boring but loved the second one.
---
9). Pisa, Siena, and San Gimignano Day Trip from Florence, including Lunch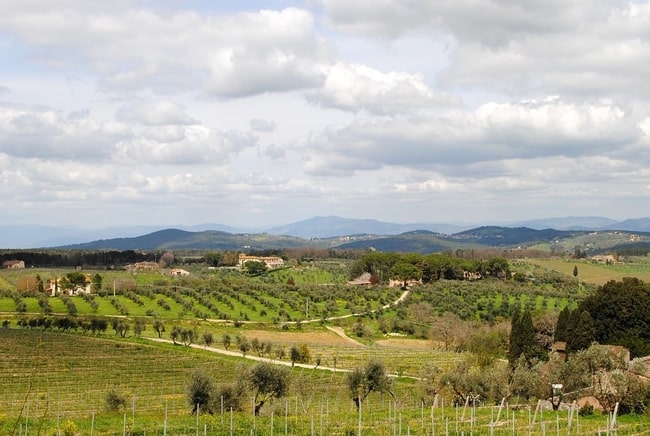 Once you leave Florence, your guide will take you to Siena, from where you will see the Main Square and Gothic Cathedral. Most people's highlight is bound to be the traditional 3-course lunch accompanied by wine.
You can cap things off by walking San Gimignano's medieval streets in the absence of your guide. You will also visit the city of Pisa with its leaning tower before heading back to Florence.
Pros
Fun and informative tour guide
Breathtaking sites
Clean and comfortable coach with air conditioner
Well organized
Cons
Some reviewers said that there was not enough free time to enjoy each area.
Lots of walking
---
10). Pisa from Florence Afternoon Tour Including 'Skip the Line' Leaning Tower Ticket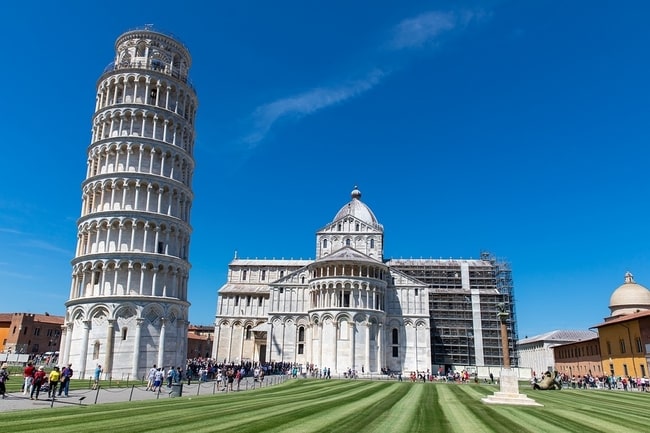 This trip tells you everything you can expect in its name. You will skip all the long lines to see the leaning tower. This will be the primary stop on your tour. Your guide will lead you through the Tuscan hills on your way to Pisa. You will see the Cathedral Square before enjoying the incredible views from the top of the Leaning Tower. It is a sight you won't forget.
TIPS: 1.Wear a good pair of walking shoes. 2. wear appropriate clothes to enter the sites.
Pros
Very comfortable bus with air conditioner and wifi
Knowledgeable guide
Skip the line ticket to climb the Pisa tower
Friendly kids tour
Cons
Several reviewers said they were rushed through the sites.
Lots of walking
Some had a hard time understanding what the guide is saying due to his/her strong accent.


---
Conclusion
You cannot hope to see everything Italy has to offer in a day. But the day trips above, which set off from Florence, will show you all the highlights that are a must-see to ensure that your trip to Italy is as memorable as possible.
More Tours in Italy
Have you done one of these tours? If so, you are welcome to share your experience in the comments below.
Daniella has been passionate about travel, the sea, and nature for many years. As a child, she frequently traveled throughout the Mediterranean and continued with her journeys throughout her adult life.
Her experiences have created the desire within her to share her love for traveling with other passionate and adventurers who want to discover beautiful horizons and new cultures.