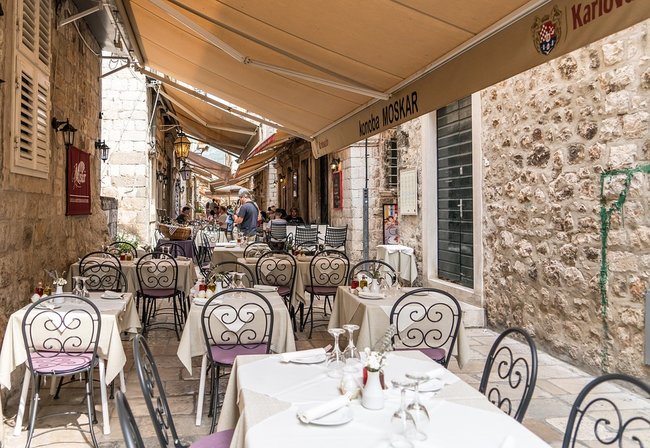 With idyllic islands, picturesque little villages, sun-soaked beaches and fair winds for sailing, Dubrovnik, the white-stone capital of Croatia has emerged as a major tourist magnet.
No wonder it's home to a vast collection of restaurants that combine local cuisines with exotic delicacies, to cater to the tastes of tourists who throng in large numbers from far and wide.
Anyone looking to experience the joys of a Mediterranean holiday is bound to fall in love with this verdant paradise, which offers an irresistible blend of memorable sailing trips with good food.
Whether you are a seafood aficionado, a meat-lover or an ardent fan of homemade pasta, the restaurants in Dubrovnik have got you covered.
Here is a rundown of the top restaurants in Dubrovnik that specialize in offering fresh and succulent dishes at generous portions and reasonable prices.
#1 Pantarul
The waiters at Pantarul claim that they have to turn away 300 people per day, and there is no reason to not believe them. As one of the most upmarket restaurants of Dubrovnik, Pantarul mixes sumptuous Croatian delicacies, a pleasant atmosphere, and affordable prices.
While on the exterior, the place doesn't look all grand and upscale per se, don't let that put you off. When you enter, your perception is bound to undergo a radical change. The staff is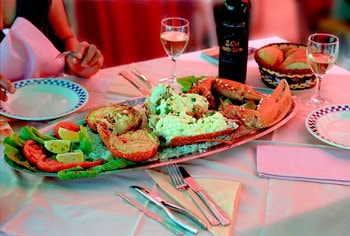 friendly, attentive and compliant, and the European-inspired interiors are beautiful to behold.
The menu is limited- but that's a plus after all, as it suggests everything is cooked fresh and with the choicest of ingredients. Pantarul takes pride in offering traditional Croatian fare, prepared innovatively to bring out the flavors of every original dish.
The monkfish tempura is a hit with the locals, while the 5-course fish taster menu is praise-worthy and replete with fresh, clean flavors that go easy on your taste buds. This breezy bistro serves tasty homemade bread, risotto, and pasta, alongside the likes of steaks, ox cheeks, burgers, pork belly, as well as a variety of fish dishes.
While there is an unmistakable tinge of modern touch to most dishes, the chefs do know their way around traditional Dalmatian cuisine too, which is why they can churn up mouthwatering Croatian culinary delights, one after the other, without compromising on quality.
Kralja Tomislava 1, Dubrovnik, Croatia
#2 Oyster & Sushi Bar Bota
While it would be fair to say that most Croatians do not have much of interest in Asian cooking, fresh seafood is something that they all are passionate about–a fact that this little place demonstrates.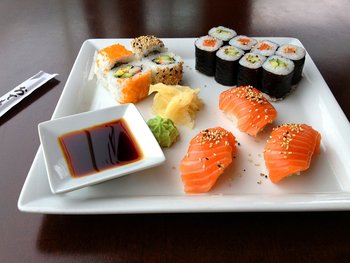 Located right in the heart of the Old Town, Oyster & Sushi Bar Bota specializes in offering succulent oysters, fresh sushi and delicious Japanese fare all at reasonable prices.
The interiors are a testimony to the East-West confluence as it includes stunning elements of European architecture as well as old Japanese patterns.
This poignant little eatery forms the perfect venue to visit while exploring "Pearl of the Adriatic', either for a snack, a light lunch or a hearty evening meal. Grab a terrace table with a view of the glorious cathedral and tuck in fresh Ston oysters, or the well-executed sushi if you please.
Wash it down with Koshu (Japanese wine) for a fulfilling meal. This delectable bar, with its pleasant ambiance, uber friendly staff, surreal seascape views and exotic Japanese fare, is an upmarket restaurant in Croatia that caters to the public demand for sushi.
Od Pustijerne bb, Croatia
#3 Restaurant Dubrovnik
Located in the heart of the Old Town, Restaurant Dubrovnik offers diners the combined benefits of a warm, secluded rooftop ambiance with stunning views of the seascape. It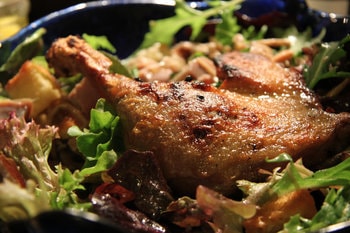 features a beautifully friendly atmosphere and offers a relaxing rooftop terrace nestled amongst the ancient structures of the Old Town.
A distinct French influence diffuses the menu full of delicious dishes, such as turbot fillet, confit duck, tuna tartar and Adriatic lobster served with plain pasta.
Regarded as one of the most high-end restaurants in the city, Restaurant Dubrovnik enables people to step back in time and gorge on gastronomic delights in a medieval setup, while enjoying the view of the tiny streets below from the immaculate rooftop terrace.
Prize-winners on the menu include turbot filet and tuna tartar appetizer. Additionally, the staff is patient, attentive and always on the move.
Marojice Kaboge 5, Dubrovnik, Croatia
#4 Otto Taverna
One of the most real and glitzy restaurants of Dubrovnik, Otto Taverna, offers resplendent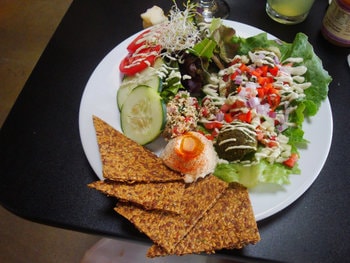 dining with flavorsome, impeccably presented, creative cuisine, in conjunction with smooth, professional service, the menu has been compiled by famed chefs and combines a blend of traditional Mediterranean cuisine with contemporary touches.
The staff service is unrivaled and takes all the points for being friendly, attentive and pleasant. The dome-shaped interior exudes an air of elegance, and the interesting mix of dining tables throw in a casual vibe.
Otto Taverna is a regular hotspot for wine-lovers, as it offers a huge selection of wines to choose from. All in all, it is a perfect place to rewind and revel in a luxurious culinary experience after a tiring day on a sailing yacht.
UI. Nikole Tesle 8, Dubrovnik, Croatia
#5 D'vino Wine Bar
Located centrally in the Old Town of Dubrovnik, D'vino Wine Bar offers the choicest selection of domestic and imported wine to tantalize your taste buds and keep your craving for more.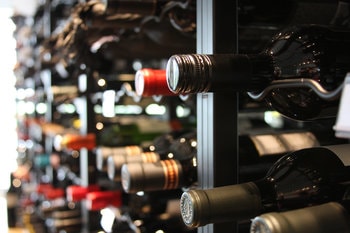 Reputed as the ultimate place for wine-lovers in Dubrovnik, D'vino houses an extensive collection of over 60 different wines, all unmatched in taste and quality.
The diverse assortment includes wines from places spanning the globe, right from Chile and France and to Spain and Australia.
Croatian domestic wines are available too, of course. This is the perfect spot to share an intimate conversation, enjoy a romantic date, celebrate a grand occasion, or just unwind at the end of a long, tiring day.
The staff is friendly and help you in choosing the perfect glass of wine. Moreover, the price is designed to suit every pocket. So, all you need to do is switch off your worries, sit back and enjoy an excellent "wine and dine" experience in an exclusive retreat at the heart of the town.
Palmoticeva 4a, Dubrovnik, Croatia
#6 Azur Dubrovnik
If you are a hard-core fan of Asian and Croatian cuisines, you will be happy to eat at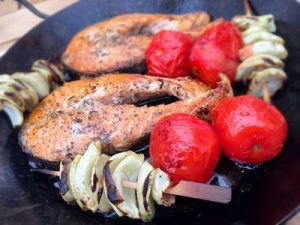 Restaurant Azur.
Tucked away in a quite little side lane, not too far from the famous Buza Bar, Azur offers diners a comforting degree of privacy and seclusion to revel in delicately cooked Thai-style dishes and Croatian culinary delights.
Their seared tuna steak is a must-try for all seafood lovers, while the prawn and cashew nut starters are out of the world. The beef salad main course is served in generous portions measured out carefully keeping in mind the foodie's appetite.
Despite its off-the-beat location, Azur is a highly recommended restaurant in Dubrovnik and thronged by masses of tourists on a regular basis. So, you may have to get there early to secure a seat, unless you desire to take advantage of their breezy, sun-soaked outdoor seating.
Pobijana 10, Dubrovnik 20000, Croatia
#7 Nishta
A dream for vegans and non-vegans alike, Nishta offers reasonably priced high-quality vegetarian food to its diners. Situated in the Old Town, Nishta stands out in a city buzzing
with seafood restaurants.
It specializes in conjuring up mouthwatering flavors to bring out the real essence of every meal, right from salads and soups to falafel and veggie burgers.
The restaurant brags of a typical Southeast Asian theme, with touches of modern decor gracing the interior.
The overwhelming popularity of this tiny little eatery is a testament to both, the paucity of culinary options for vegans in Croatia, as well as to the unique and imaginative delicacies produced within.
Alongside the regular curries, burgers, and pasta, the menu also features few special and delicious options such as tempeh riots, eggplant tartar, and zucchini spaghetti.
Nishta, Prijeko bb, Dubrovnik, Croatia
#8 Taj Mahal
Contrary to its name, Taj Mahal isn't an Indian restaurant; rather it specializes in offering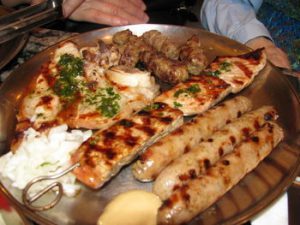 true Bosnian cuisine with a hint of oriental influence.
Nestled in the back street off Ul. Od Puca, this busy little restaurant offers high-quality Croatian and Bosnian food, cooked succulently to woo the taste buds and appease your appetite like never before.
The tiny restaurant adorns the appearance of an Aladdin's cave, with immaculately done up interiors loaded with stained glass windows, acetylene lamps and Ottoman decorations. Try the Ghengis Khan platter if you are hungry and wish to get a taste of the true rustic Bosnian meal.
Alternatively, you can opt for a mixed plate of sausage, hot red peppers, dried beef and spring onions with yogurt.
Among the run-of-the-mill Croatian restaurants, Taj Mahal, with its unique Bosnian delicacies, stunning interior decor, and easy accessibility comes across as a welcome respite to all those looking to sample something new yet flavorsome.
Nikole Guchetica 2 | Iva Vojnovica 14, Dubrovnik, Croatia
#9 Dalmatino Konoba
The next time you decide to take a gastro-journey through the narrow streets of the Old Town, Dubrovnik, do not miss out Dalmatino Konoba, a poignant little eatery that offers many different options for a heart-filling gastronomic appearance.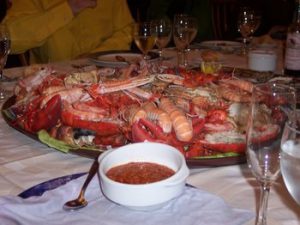 Don't be fooled by the low prices, though, and the seafood is fresh, authentic and of high-quality. The menu is pretty versatile, featuring a wide assortment of Croatian and Asian delicacies.
Praise-worthy dishes include the fish platter, a decadent course with fish and different types of vegetables and, shellfishes. Additionally, the John Dory fish deserves a thumbs up, as it is cooked carefully to go light on the taste buds while offering a savory taste for spice-lovers.
Dalmatino Konoba is the ideal dining spot for tourists looking to indulge in a private dining experience after a rigorous day on board.
Miha Pracata 6, Dubrovnik, Croatia
#10 Culpa Pizzeria & Trattoria
Located in a cool little side street of the Old Town, Dubrovnik, Mea Culpa Pizzeria is the one-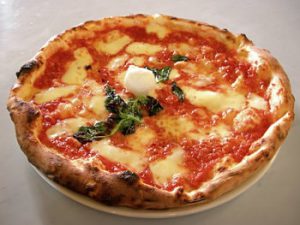 stop destination for everyone who wishes to sample delicious pizzas in their authentic Italian flavor.
Thanks to its convenient location, friendly staff, and menu, Culpa Pizzeria has been steadily building up a dedicated clientele, in a city that is thronged with meat-lovers and seafood-lovers on a regular basis.
As the venue is located in a shady, quiet spot, dining at Culpa Pizza can be a pleasant, relaxing and private experience, replete with the joys of vacation in the Mediterranean.
Portions and generous and the pizzas are second to none.
Additionally, there is plenty of seating space available, so if you end up getting a booking canceled, you can always trot over to this place for a memorable affair with Italian fare.
Za Rokom 3 | Old City, Dubrovnik, Croatia
Conclusion
With amazingly varied menus, impeccable interiors, unique staff services, and a relaxing ambiance, the restaurants of Dubrovnik have much to offer. Whether you are a hard-core vegan or an out-and-out seafood lover, they have got you covered.
Whatever cuisine you are looking for, if you wish to revel in a memorable culinary experience at a budget-friendly cost, Dubrovnik is the place to be. Whether you are headed out for a sailing trip, feeling hungry in the midst of one, or wish to give a beautiful end to an incredible journey, you can bank on them to appease your appetite like never before!
Want to Know More Places to Eat? 
Subscribe to Cruising Sea newsletter to receive every two-week the latest post straight to your inbox
What about you? Do you know other great restaurants to eat in Dubrovnik? If so, share them in the comment below!