There are hundreds of locations in Europe that provide a beautiful and unique sailing experience, but I have managed to narrow it down to the Top Sailing Destinations in Europe. Each choice has its own cultural flavors, breathtaking sights, and adventurous activities that make them all well worth the trip. It was difficult to pick the just 6, so, in no particular order, let's begin!
Croatia
Croatia is a destination overflowing with history and buildings that are centuries old. If you love to explore ancient sites with a spectacular backdrop of bright blue water and clean, sandy beaches, Croatia is for you!
There are parts of Croatia that are teeming with activity from the locals and tourists while other sections are almost eerily isolated and quiet.
Hundreds of islands make up the whole of Croatia, so you can spend a lifetime hoping from one to the other, and never see the same thing twice. The ancient city of Dubrovnik and the awe-inspiring grottoes named for different colors are highly recommended.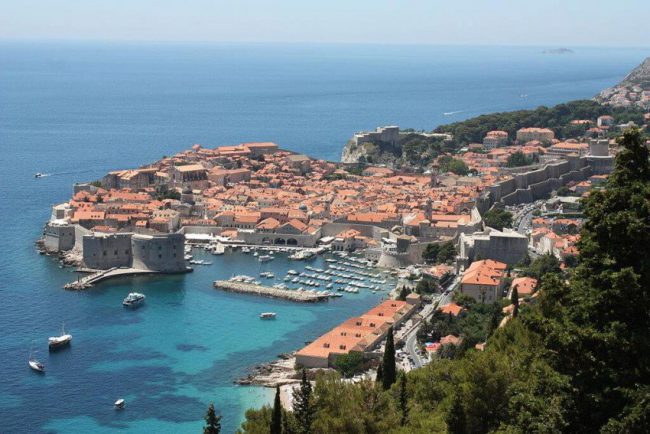 South of France
The waters in the South of France are well-known playgrounds for the rich and famous. Even the water makes you feel indulgent and pampered among the other sailors enjoying the warmth and sunshine.
This is certainly not the destination for sailors looking for simple and quiet. On land, there are scores of restaurants, boutiques, museums, and spas that cater to each client as if they are royalty.
The South of France is also one of the best places in the world to lie back on the beach and people watch for an afternoon. Everywhere you look, there is something or someone beautiful!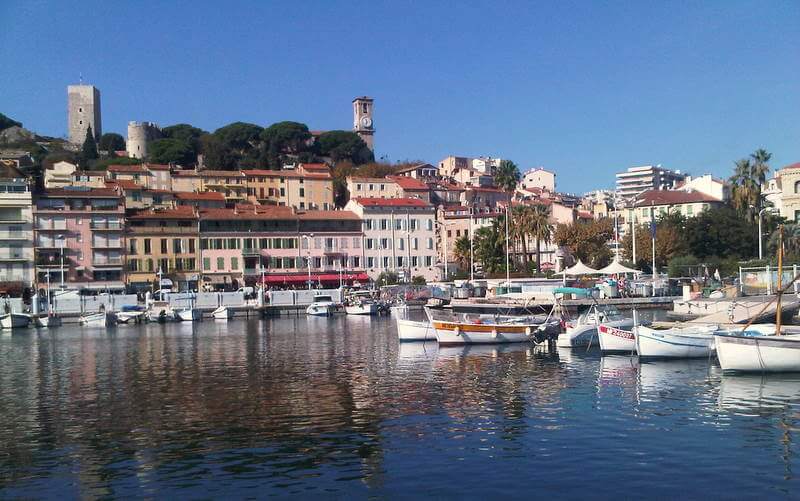 Greece
Brilliant blue waters match the brilliant blue paint used on buildings on the coast of Greece. The signature look of these coastal towns gives you a sense of history and community that perfectly embodies the people of Greece.
Cyclades, the Ionian Islands, the Saronic Islands, and the Sporades are among the most popular tourist routes, but a few places that not worth exploring.
Many of the best beaches can only be reached via boat, so you have the advantage over the landlocked tourists. Snorkeling, diving, and visiting the many coves in Greece are favorites among sailors because you never need to leave the amazingly clear Greek waters.
Italy
Color and incredible views make Italy one of those destinations that require you to take hundreds of pictures to remember every second of your time there.
If the sights and historical aspects weren't enough, the locals are just as colorful and warm as the surrounding landscape. Stop at any locally owned restaurant in Italy and you will experience the freshest and best-tasting seafood and pasta you will ever stumble across.
Shopping is another pleasure that should be undertaken whenever the mood strikes. Don't forget to pull yourself away from the shops to enjoy the grottos and beaches!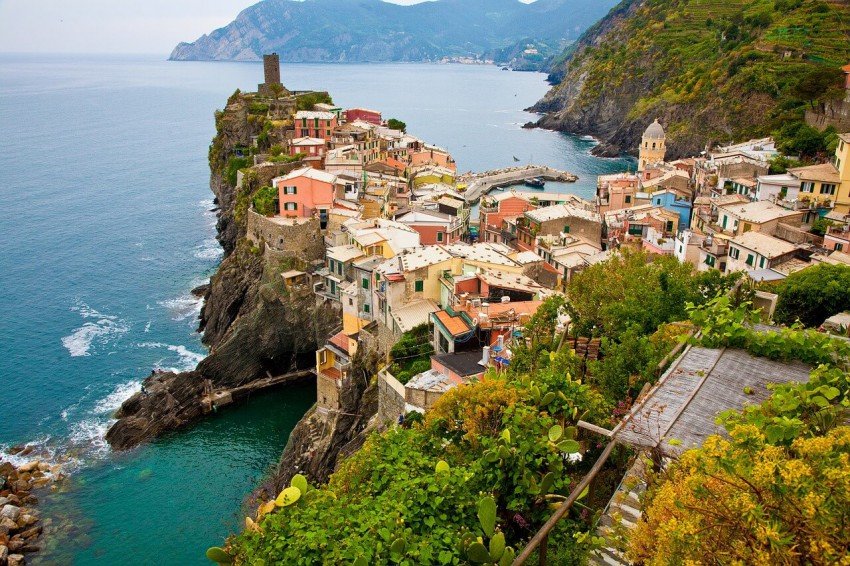 Turkey
Turkey is home to some of the most ancient ruins on this list and you can almost feel the soul of the country just by viewing its coast from the clear, dazzling waters.
The old cities have a magnetic pull for tourists, but there is a sense of respect and dignity to the historical areas that is unforgettable.
The coast is comprised of numerous fishing villages that are home to friendly locals who are more than pleased to point visitors in the right direction or give suggestions for the best coffee or meals.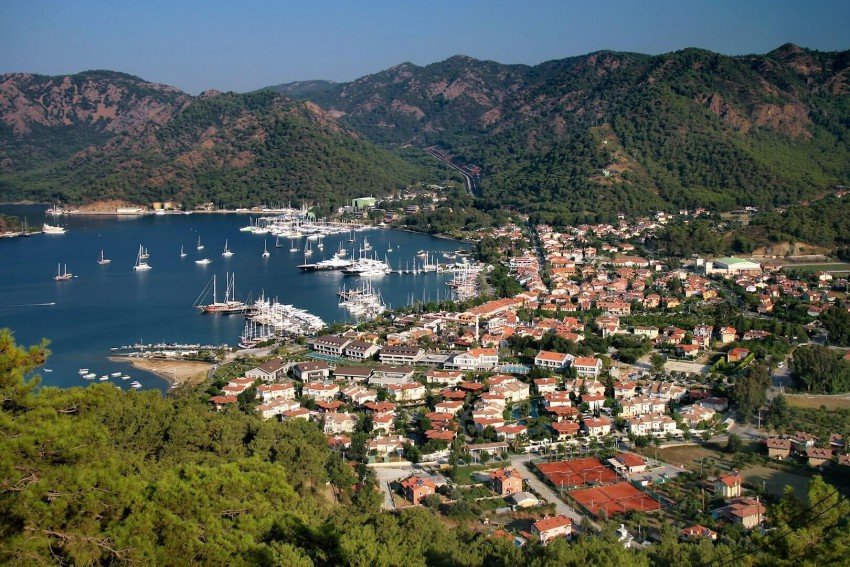 Spain
Spain is a very popular tourist destination for sailors and non-sailors alike, but I would be remiss in not including such a beautiful location, even if it can be a little busy.
Up and down the coast, islands and coastal cities welcome tourists to eat, dance, shop, and enjoy the type of weather that cannot be found almost anywhere else, and you will eat better than you have in ages.
Spain is well known for its hospitality and nightlife, so check out one of the nightclubs to experience the essence of Spain in full swing. I would also recommend a stroll at dusk along the beach. The sunset is spellbinding!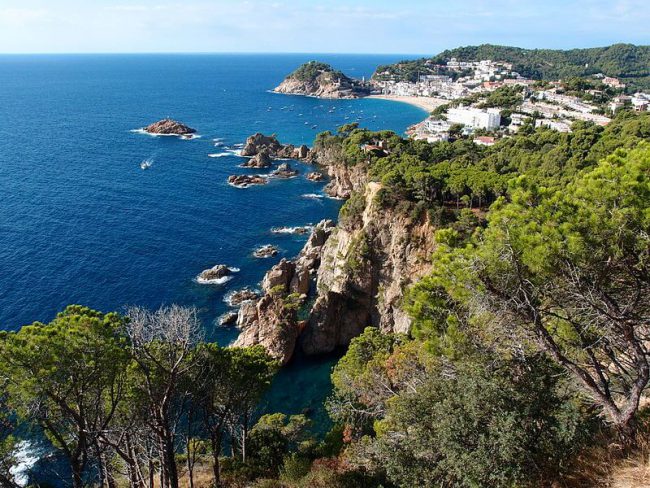 In Conclusion
It may be difficult to narrow down your choices and make a final decision about where you want to sail, but be assured, that if you choose any of my top destinations, you will not be disappointed.
Every location listed has gorgeous waters, incredible food, and a weather that will make you dread a cold, rainy day back home.
These destinations make you forget your troubles and leave you yearning for a repeat visit as soon as you arrive back home. The best vacations should always be looked back upon with a combination of nostalgia and the regret that you ever had to leave!
For more information on Europe yacht charters:
Boatbookings.com
USA +1 954 892 5009
Email: charter@boatbookings.com
Want More Sailing Spots?
Sign up for Cruising Sea newsletter to receive every two weeks the latest post straight to your inbox!
What is your favorite sailing destination? Please, feel free to share it in the comments below.
Daniella has been passionate about travel, the sea, and nature for many years. As a child, she frequently traveled throughout the Mediterranean and continued with her journeys throughout her adult life.
Her experiences have created the desire within her to share her love for traveling with other passionate and adventurers who want to discover beautiful horizons and new cultures.