Imagine yourself in the middle of the sea on a yacht enjoying the soothing sea breeze, the sight of the clear blue skies and the sound of the waves lapping against your yacht.
Now, what if you could picture enjoying the same on a yacht that's flanked by several other yachts with people on a similar mission? That's a brief description of a flotilla sailing holiday. It gives you a chance to embark on a journey of exploration, adventure and endless discoveries the sea has to offer.
Still wondering what is a flotilla sailing holiday?
Well, here is a quick look at the things you may need to know about flotilla sailing:
How Does A Flotilla Work?
A flotilla, in its basic terms, is a group of yachts that sail the sea together and are overseen by an experienced skipper on a lead yacht.
It usually involves a group of like-minded sailors who get together to enjoy a fun-filled sailing adventure with multiple boats. These boats are mostly chartered and they offer all there is to desire in a modern yacht.
The lead crew in a flotilla is usually furnished with a crew that's responsible for plotting routes, creating itineraries and offering updates on weather and must-see spots along the way.
They also assist with provisioning and ensure there's enough quay space and moorings for all the yachts to dock at the new destination. Everything is literally taken care of in a flotilla, so all sailors have to do is explore.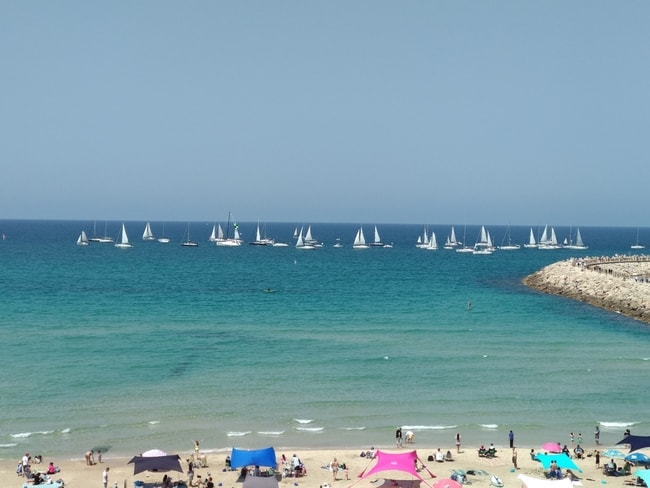 ---
Do You Need a Skipper Certification For a Flotilla?
All countries expect a skipper participating in a flotilla to be qualified and/or experienced. The experience can either be from your previous flotilla holiday or several yacht skipper roles. Only a few European countries have not adopted resolution 40, thus do not require an ICC license.
Currently, counties such as Croatia, Italy, France, South Africa, UK, and Mallorca require skippers to have the International Certificate of Competence (ICC) and/or Day Skipper Practical. So when planning to sail in these destinations, you need to get your skipper certifications ready.
---
Most Popular Flotilla Destinations
Flotilla sailing is a popular activity in the Mediterranean and Caribbean regions. Some of the best destinations in the Mediterranean include Greece, Turkey, Italy, France, Spain, and Croatia. If you would want to enjoy Flotilla experience in the Caribbean, then Barbados, Bahamas, Puerto Rico and the Dominican coast can be great places to try.
---
Flotilla Daily Schedule
1. Arrival to the Base
The first step in the flotilla schedule is registration of participants in the office(s) of the base. The participants then head to the yacht where they are taken through check-in procedures by the flotilla company team. Getting to know the crew and the week's schedule is also part of the process and there is time created for Q&A where participants can get clarification on any issue as well.
2. Morning Briefing
The lead skipper gathers all the skippers who are going to participate in the flotilla in the meeting, where he will determine the working channel and explain the communication via VHF. Instructions regarding safety aboard the yacht are also given at this point. At all other meetings that follow up, the lead skipper will:
Read out and interpret the weather forecast
Give instructions, remarks, and advice regarding the route(s)
Suggest safe anchorages for a break
Determine the destination for the evening
Explain how much time it will take to reach the destination
Give a chance to a Q&A session
3. Yacht Provisions
This involves purchasing food, drinks, and other supplies necessary for the flotilla sailing holiday.
4. Departure
The lead crew helps the participants get ready and starts the journey into the sea
5. Watersports and Lunch Break
The lead skipper suggests safe anchorage points on the way that are ideal for swimming, snorkeling and lunch break. At this point, the skipper also assists in anchoring the vessels, if the entire flotilla is taking a break at the same spot.
6. Reaching the Destination
Upon arriving at the destination, the crew that awaits the participants of the fleet at the set destination assists in safe mooring and anchoring of the vessels. The host/hostess then collects all the necessary boat documents and ensures there's necessary administration.
Other activities that may follow include:
Enjoying a welcome drink and socializing
Going to dinner
Sightseeing of local attractions
Free time
7. Optional Activities
Some of the fun activities that participants can engage in after reaching the destination include:
Organized sightseeing of local attractions with the help of a professional guide
Organized wine tasting tour
Organized dinner
Note: The crew may give tips about places, events and interesting facts to check out in the destination
8. Final Regatta
After sailing the sea for the whole week and having gotten used to their vessels, it is necessary to organize a competition to test the participants' skill levels.
All participants are welcome to join the competition. However, the rules of the competition, including the start and finish points, will largely be determined by the skills of the teams and the prevailing weather conditions.
And just like any racing competition, the winner is the one that hits the finish line first.
9. Final Evening
The closing of the sailing experience calls for a celebration. And what better way can there be to celebrate than organizing a party, complete with wine, food specialties, and buffet tables? Once the party and dining are over, the participants will be free to hang out together, share memories and, if need be, exchange contacts.
10. Check-out
Checking out is done with the team from the base after which you'll go through final administration. From there, you'll leave the yacht at a designated time, based on the charter contract that you signed.
---
Flotilla Vs Solo: Which Is Better?
Both Flotilla and solo sailing come with a set of benefits and challenges along the way. A flotilla guarantees utmost safety at sea as there will be someone around to lend a hand in case you get into trouble. Even beginners will have someone to correct their mistake should they fail or do the unexpected.
Solo
A solo adventure can be great for a seasoned seafarer who can rely on his or her skills to enjoy a safe voyage. Sailing solo also provides an opportunity to wander away into the sea, whip the waters with courage and have the sea all to yourself and/or your partner.
You don't need to follow any lead yacht, stop at a point you didn't want to or head to a destination you don't fancy. You have all the freedom in the world and can decide where to go and when to do it.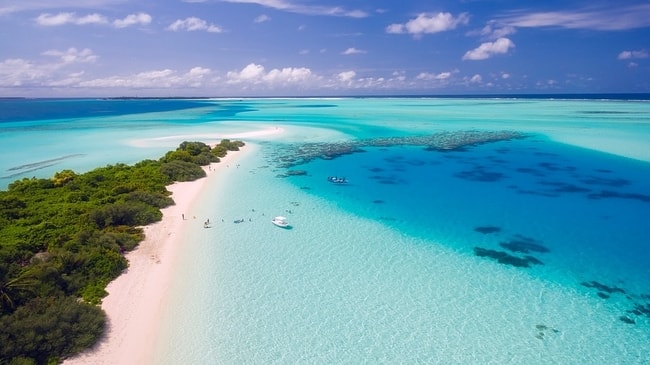 Flotilla
Flotilla sailing brings together many people, something that takes socialization at sea to a whole new level.
It offers sailors a unique chance to get together, throw a party and even enjoy meals together. After all, a sailing holiday should be fun and the only way to spark the excitement is by joining in the flotilla.
At the end of the day, the type of sailing you choose isn't always that important. All that matters is that you enjoy a fun-filled, adventurous and/or chilled out holiday experience just as you had planned.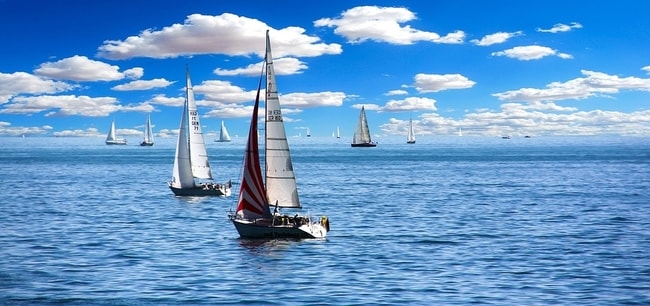 ---
Reasons Why You Should Participate in Flotilla
1. Social Activity
Since a flotilla consists of a fleet of yachts, typically up to 14 vessels, there are plenty of people with who you can interact while at sea. You'll literally have someone to talk to, share stories as well as drink and dine with along the way.
Many people have met at flotillas, shared moments and formed relationships that have turned into lifetime commitments. There are also friendly people in the villages and towns you stop by that can be great to interact with while on your tour.
2. Worry Free
With an experienced skipper and dedicated crew on the Flotilla, you can be assured of complete safety at sea, even when the winds are strong and the storms seem heavy.
There is safety in numbers. And so anytime you experience a problem or are distressed in some way, you can always ask for a helping hand from other sailors.
3. It Helps You Choose Your Route
Before you embark on the voyage, you'll be briefed on the destinations you'll go to and given suggestions on the spots to visit along the way. That means you will follow a route that will offer the most in terms of natural sceneries, water sports activities, and great stopovers.
4. You Can Sail At Your Own Pace
The fact that the lead yacht sets the pace for other yachts in a flotilla doesn't mean you have to follow it too rigidly. You can actually sail at your own pace as long as you monitor the route the leader is taking. Flotillas are never that fast anyway, so the adventure at sea can be as slow and comfortable as you would wish it to be.
5. There is a Fleet Leader with Other Assistants to Help
The fleet leader's responsibility is to ensure the group of yachts is sailing in the right direction and that the planned itinerary is followed to the latter.
The assistants or crew, on the other hand, ensure each yacht has all the necessary supplies for sailing and also provides technical support such as yacht maintenance and sailing gear repair. That means a safe and comfortable sailing experience is guaranteed at sea.
---
Who Is a Flotilla Holiday For?
Anyone can sign up for a flotilla voyage provided they have skippering qualification and/or experience. However, there are flotilla options designed to suit the needs of different levels of sailing ability and experience.
The options may range from shorter passages and protected waters for beginners all through to exciting open-water crossings for experienced sailors.
A flotilla can be ideal for you if you prefer to have complete control of your own daily itinerary while enjoying some sort of support and structure.
Whether you want to go out on a flotilla with friends, family or couple, a great sailing experience is guaranteed as long as the itinerary is well planned and executed.
In conclusion
Are you fascinated about joining the flotilla holiday this season? Then there are plenty of companies in the Mediterranean and Caribbean region that can make your dream come true. A flotilla simply takes you out of the conventional yacht sailing tour and allows you to sail alongside other yachts for an exciting, social and memorable cruising experience. The adventure just never stops with this kind of sailing!
Want More Tips?
Sign up for Cruising Sea newsletter to receive every two weeks the latest post straight to your inbox!
Have you already participated in a Flotilla? If so, you are welcome to share your experience in the comments below.
Daniella has been passionate about travel, the sea, and nature for many years. As a child, she frequently traveled throughout the Mediterranean and continued with her journeys throughout her adult life.
Her experiences have created the desire within her to share her love for traveling with other passionate and adventurers who want to discover beautiful horizons and new cultures.