Do you ever want to enjoy a one-of-a-kind sailing experience that's different from the gateway that you are used to?
Then taking a sailing trip on a gulet yacht might just be what you need to make your upcoming summer holiday special.
Sailing on a traditional yacht that reminds you of an ancient Ottoman warship is as exciting as it's memorable. And this experience can only be guaranteed if you choose to take your cruising tour to the beautiful Aegean and Mediterranean coasts.
But before you get started on your adventure, you might need to know what is a gulet boat, how it works, what to expect in terms of amenities and the onboard activities you can engage in.
What's A Gulet Yacht Charter?
A gulet charter is basically a private holiday on a crewed gulet boat, either solo or with friends. With a chartered gulet, you can choose to sail through the Aegean embayment or explore the larger Mediterranean Sea.
Traditional gulets draw inspiration from the ancient Ottoman boats and feature high masts, esthetical design and handmade decorations. Gulets from the Aegean region are particularly made of pine, teak, chestnut and mahogany trees, giving them the ultimate ancient look.
Aside from the aesthetic appeal that comes with them, they still offer all the comforts of modern life that anyone would desire for a sailing boat.
Going on a gulet charter simply guarantees you of complete freedom and luxury. You can literally go wherever you want to go, engage in whatever holiday activity you wish either onboard or in the waters and eat and drink your holiday away with friends in whichever manner you desire.
So long as you have an experienced and dedicated crew onboard, the adventure at sea on a gulet can just be awesome, to say the least.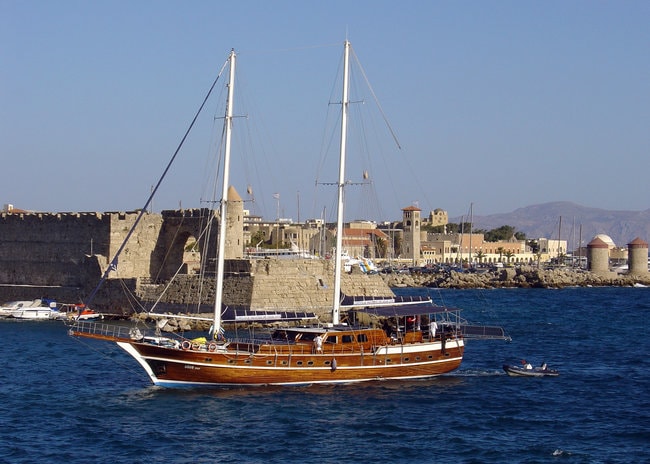 ---
Most Popular Gulet Destinations
Mediterranean Europe and the South Asian region are by far the most popular gulet destinations in the world. That's mainly because of the massive gulet making companies and chartering agencies available in these regions.
Some of the gulet destinations that can be great to visit include:
Croatia
With about 60 gulets in total, Croatia is among the countries that offer an amazing sailing experience on the Mediterranean coast. The country also has more than 1,200 beautiful islands and a number of great towns and places that can be great to visit. If you were to cruise on a weekly basis, it would take you at least 10 years to explore all these places in Croatia.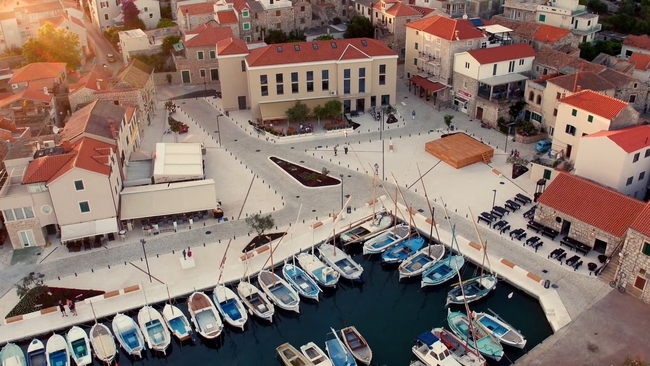 Turkey
Turkey is the most popular among all the gullet destinations in Europe. With more than 500 vessels in the country alone, the gulet cruising experience here never gets better.
With so many gulet options and charter companies in Turkey, you can only expect to get the highest quality of cruising services and at reasonably lower prices compared to Croatia and Greece.
Some of the best places to visit in Turkey on a gulet include Gocek, Bodrum, Marmaris, and Fethiye.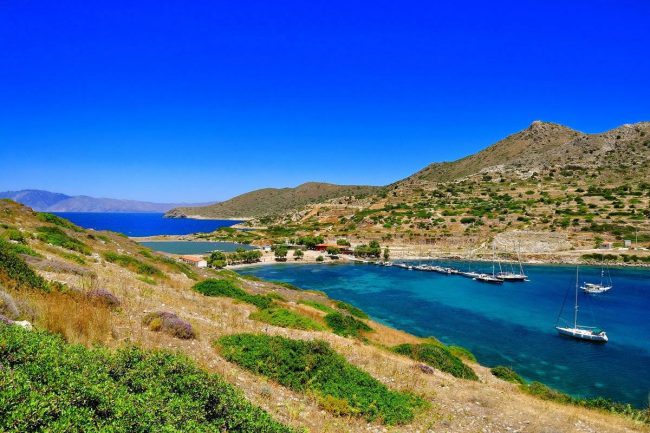 Greece
Greece has won the hearts of many holidaymakers because of its ever-charming islands like Mykonos, Santorini, Corfu and more. And there is even more that spices up the holiday experience on this part of Europe: getting aboard a Turkish gulet and exploring the Greek Islands near Turkey.
When planning a cruising tour in Greece, you should consider the islands of Rhodes, Symi, Leros, Kos, and Patmos.
Greek gulet charters and cruises can be a little more expensive than the average gulet price. But if you are willing to spend any amount for the unique gulet experience, it is still worthwhile.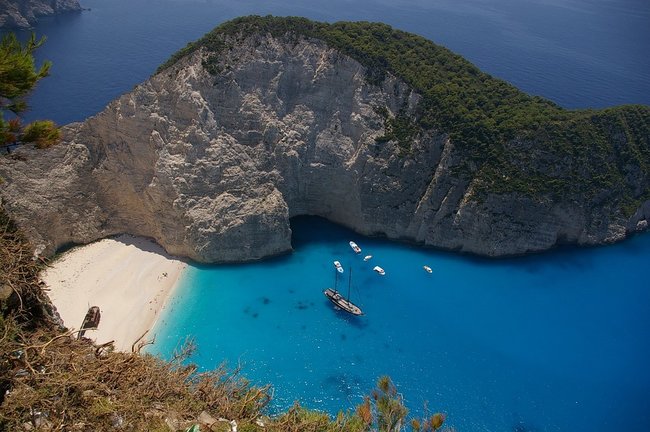 Italy
Italy never disappoints either when it comes to gulet cruising experience. With a fleet of about 10 to 15 gullets, you can never miss a chance to explore the beautiful Italian coast on an Ottoman-like boat. Sicily and Sardegna areas are some of the true wonder areas in Italy to visit for the ultimate gulet cruising experience.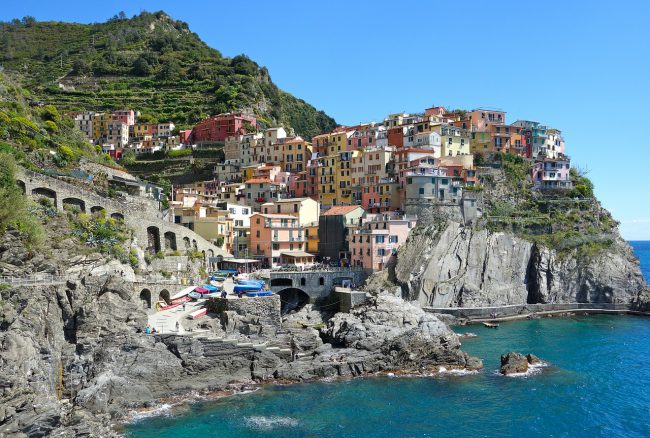 Maldives
The Maldives is a popular holiday destination because of its breathtaking scenery and pristine waters that offer divers numerous opportunities to explore the underwater world.
But taking a gulet cruise is also one of the most fun and relaxing holiday activities to engage in on this part of South Asia. While the number of gulets in the Maldives is limited, tourists can still enjoy cheaper gulet charters and cruises.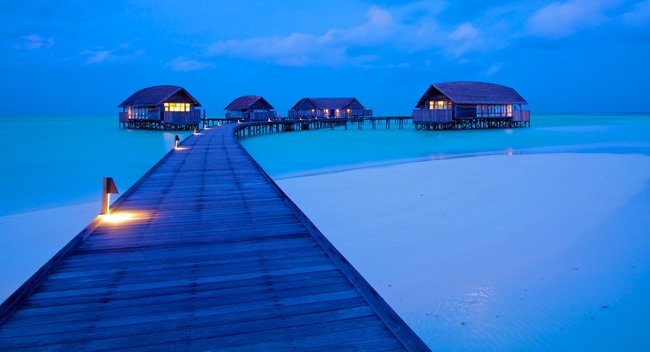 Are All Gulets Similar?
Modern gulets are not just designed to give passengers a nostalgic feel of the ancient ships. Rather they're built to meet different modern life needs. That's why they come in a variety of shapes, standards and passenger capacities.
A typical modern gulet has all the comforts you would enjoy in a house. The only difference is that you keep moving and viewing different natural sceneries, which is no doubt amazing.
Here are some of the main types of gulet boats:
Classic-Standard Yachts
One of the things that distinguish Classic-Standard yachts from others is that they have double and/or single beds in their cabins. The cabins may also include a wardrobe, hot and cold water, shower and toilette.
A classic yacht also named small ship cruises has a total of 3 crews and features a well-equipped kitchen that can take care of 3 meals a day. Additionally, there are two dining areas both on the inside and outside of the yacht.
Other amenities available on board include a comfortable sitting area on the deck, freezer, music, fishing equipment, snorkeling equipment, motor-operated dinghy among other things
Luxury Yacht
A luxury yacht has all the comfortable amenities that you would expect on a modern boat. Most cabins come with double beds and there are some that may have single beds. Luxury gullets are newer compared to classic-standard gullets.
In addition to all the amenities found in a classic yacht, a luxury gullet comes with a master cabin, shower cabins, air conditioner, generator, TV in the saloon and canoe.
Deluxe Yacht
Deluxe yachts are designed to provide passengers with a luxurious sailing experience in a wider and more modern space. A deluxe yacht may feature 1 or 2 master cabins.
In addition to all the amenities of classic and luxury gullets, deluxe yachts come with newer and full sailing equipment, better navigation systems, large bed sizes, extra entertainment equipment and more.
Super Luxury Yachts
These are the most luxurious of all the yachts. They come with all amenities that can be desired in a luxury yacht including a master cabin, Jacuzzi, TV in every room, more crew members and more. Its amenities and comfort can only be compared to a six-star hotel.
---
Why Gulets Are So Popular
Gulet cruises offer one of the most exciting if not the best relaxing holiday experiences. Sailing on a gulet yacht-whether classic, luxury or deluxe- allows you to relax and soak yourself into the beautiful coastal scenery even as you enjoy your favorite tipple or drink. After all, that's what a holiday sailing experience is all about.
Another thing that makes chartered gulets popular is the fact that one can organize a trip based on his or her own wishes. For instance, you don't have to wake up at 7 a.m. to catch up with a scheduled trip.
You can simply choose to sail at your own comfortable time and take the trip to whichever island or bay you fancy. Even when your friends want to go snorkeling or visit a nearby town, you can choose to remain on the gulet and bask in the sun or just chill as you read a book.
There are also lots of foods on board a yacht that you can enjoy amid the fresh air and the breathtaking scenery around. And if you would like to escape the crowds, you can simply search for a spot in one of the secluded beaches around and have the world for yourself.
Taking a cruise tour on a chartered gulet is simply all about doing what you love during the holiday, when you want it and without any limits.
---
How many Crew Are On A Gulet?
A cruising tour can never be successful without a competent crew aboard the yacht. They are the ones who literally make the yacht move, ensure your stomach is full and keep you entertained throughout your cruising tour. A 2 to 3 cabins gullet usually has a minimum of 2 crew members and can even go up to 5 members for a luxury gulet.
Here is the main crew you can expect on a typical gullet yacht:
Captain (Skipper):
The captain, also known as skipper, is the one in charge of driving the gullet and taking you safely to your planned destination. He/she is the first in the ranks of the crew and most advises clients on the best places to visit and how to go about it. The captain usually has the final about the day's or week's cruising itinerary.
Chef:
A gulet can't definitely set out into the sea without the second most important person: the chef. And he/she is responsible for preparing the delicious snacks, artisanal dishes and/or the range of cocktails that will keep your cruising tour interesting.
Waiter:
The waiter's work is to ensure the food prepared by the chef is properly served. Waiters also help the chef in cleaning the dishes and if there's no hostess or sailor on board, they'll clean the cabin. You can also reach out to the rest of the crew via the waiters.
Sailor:
A sailor is mainly charged with the responsibilities of tying the ship under the captain's supervision and generally ensuring everything on board is clean and works properly. He's more like a captain's assistant.
Hostess:
Hostesses are mainly present in more luxury gullets and they are responsible for cleaning and preparing the cabins, serving drinks and cleaning the gulet deck as well as the saloon. They can sometimes take care of the kids if you have any onboard.
---
What Sports Can You Do On A Gulet?
There are a plethora of fun activities to engage while on a gulet sailing tour including the following:
Watersports
If you are a water person, then a sailing tour can never be complete without swimming, snorkeling or diving. Going underwater gives you a chance to soak in the cold water during summer and/or witness firsthand the spectacular marine fish, sea creatures and corals in the area.
Rest
Holiday is all about unwinding and while on gulet sailing tour, you can simply choose to lounge on the deck as you bask, read a book or a enjoy conversation with friends. Gulets usually have spacious cabins and exterior decks for resting.
Visiting Islands
Hopping from one island to the next is undoubtedly one of the most adventurous activities to engage during the weekend or on holiday. You'll get to enjoy the beautiful scenery, visit different towns and interact with different people as you go along.
Party
A birthday party, engagement party or a casual feel-good party can never go wrong on the gulet. So long as you have a few drinks, cocktails and or snacks onboard, you can always toast to the good life as you soak into the scenery and fresh ambiance of the island and sea.
How Gulet Yachts Are Equipped
Modern gulets are equipped with all amenities that can make the passengers onboard enjoy a convenient, fun and relaxing experience on board.
Some of the amenities that come with a luxury gulet include:
Saloon:
A typical saloon on a gulet is fitted with a bar, dining facilities and also has a TV with DVD for entertaining the guests. In addition, there's an air conditioner in the saloon to provide a cool refreshing air during hot summer cruise tour.
Deck:
The deck is by far the most spacious part of the gulet and features a well-cushioned seating area and covered dining area. The larger part of the foredeck is meant for sunbathing and the aft is for relaxing and/or eating al fresco.
Cabin:
A gulet's cabin is specifically reserved for sleeping and it's fully furnished with a bed or two, a toilet and a shower. Luxurious cabins may also have a Jacuzzi, plasma TV, and huge space.
---
Why Gulets Provide the Best Sailing Holidays
Modern gulets have truly redefined yacht sailing experience. With all the comfortable amenities you can ever desire on board, you can travel to any part of the Mediterranean coast without any effort whatsoever. You actually have all you need on board to get going even for weeks without setting foot on land.
Aside from that, a gulet sailing tour or expedition can allow you to:
Enjoy delicious food both on board and the town's you stop by
Meet and socialize with local people as you cruise along the coastal islands
Escape the crowds on a private charter and enjoy some ample time solo
Soak in the ever-stunning Mediterranean coast scenery
In Conclusion
Going on a gulet sailing tour can simply be rewarding and memorable at the same time. And since you now know everything about gulet boats and how they work, you can go ahead and charter a vessel this coming holiday for a chance to explore the Mediterranean or Maldives coasts to your satisfaction.
You can venture into the seas solo or can take along one or two of your friends and/or family members for an even more exciting sailing tour or expedition. Modern gulet sailing just guarantees more fun and relaxation that any yacht could ever provide.
Have you been on a gulet cruise? If so, you are welcome to share your experience in the comments below.