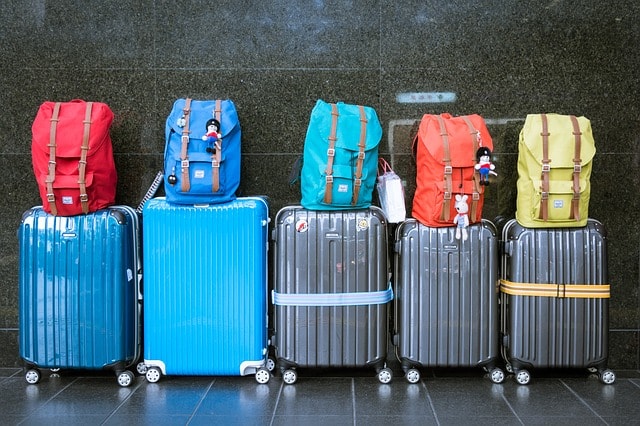 If it's your first time going on a sailing trip, then I guess that the primary question that comes up to your mind at the moment you plan your trip is, HELL….What to pack on a sailing holiday…right? It is quite understandable as just the idea of packing can be stressful sometimes especially if you have never been on a vessel.
Well, let me start by saying that a sailing trip is much different than a cruise ship or a resort vacation as the storage on a boat is quite limited.
In this article, I'll share with you all the tips and tricks to ensure you pack only the essentials for a boat trip.
baggages
As I've mentioned above, the storage on board is restricted. So I recommend you avoid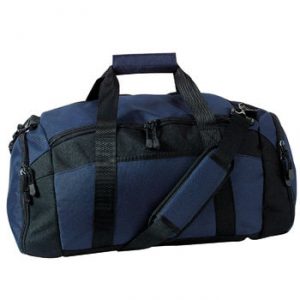 taking any hard suitcases as they are difficult to store, and they are not foldable.
A soft bag will be much easier to carry and to stock in the cupboards. I would suggest you take a look at The waterproof Duffel bags.
They are easy to use and protects all your stuff from the water. Besides, hard suitcases can do some damages and may scratch the woodwork.
Document
You can't go far without documents, so… remember to bring them! Try not to take travel check as they can get lost. It is better to use a virtual credit card and cash for small expenses.
Let see all the documents you'll need:
Clothes
The first thing you should consider before packing is the weather of your chosen destination. If you plan to spend your vacation in the sun, then you would want to bring light summer clothes like the followings:
Woman
Polarized Sunglasses
3- 4 T-shirts
3 – 4 Shorts
3 Bathing suits
2 Light trousers (for the evening)
2 Summer dresses (Some restaurants might request smart casual clothes)
2 – 3 T-shirts with long sleeves (To protect you from the sun when you are in the water)
Sunglasses
2-3 hats (The wind may blow sometimes, and it is not unusual to lose them)
Man
2 – 3 Bathing suits
3 – 4 T-shirts
3 – 4 Sorts
1 pair of formal trouser and shirt ( Some establishments may require official closes)
1 – 2 light jackets (for the evening)
Shoes
Most yachts will require wearing shoes on board while some won't. If you want a good tip girls, leave your high heels at home as they are not comfortable on a boat, and they can damage the teak deck. However, I would suggest you take some good shoes such as: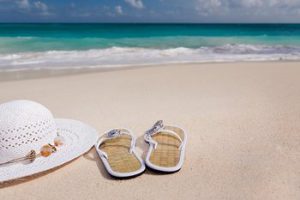 Man & Woman
Toiletries
I've always had this habit of taking most of my toiletries, and after few times going on vacations, I finally realized that I was carrying too much of them!
If you want my advice… take the minimum!
Man & Woman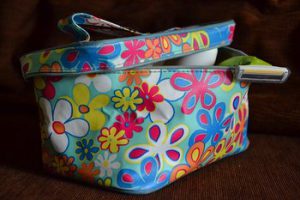 Sunscreen
Shampoo + Conditioner + toothpaste + brush teeth + dental floss
Deodorant
Hair brush + Hairbands
Body lotion
Hydrating face cream
electric razor
shaving cream
Electronic
Ipod + Batteries
Waterproof camera + Batteries
Mobile phone + Batteries
Things not forget!
How many times have you realized that you've forgotten to take something important when you arrived somewhere? Well, it happened to me many times:) And maybe to you as well. So, here is a small reminder for you!
Medicals and Prescriptions (If need it)
Mosquito repellent
Sea-Band wristband against seasickness
Beach towels (Boats have only bath towels)

What not to bring?
Many items are necessary onboard while others have no utility at all! Also, wouldn't it be a shame to lose something important or expensive?
Life jackets (All boats are equipped with safety equipment)
Bath towels
bed linens
Travel checks ( Easy to lose)
Don't bring valuable things that are not waterproof
Some electronic items are a must while others are best to avoid such as hair dryer and hair straightener.
Jewelry is not recommended on a sailing trip, so it is more prudent to leave them in a safe place.
Tips
It is not unusual to get sick on a boat, so take your precautions. Sea bands are very useful and practical!
Pack light, chances are you'll wear half clothes you packed
You may need more than one hat as it is quite windy at sea.
Remember to bring some batteries for cameras and phones.
Save some extra luggage room for souvenirs. You may need it!
The sun and the winds increase the risk of dehydration, drink a lot of water!
Most ships possess snorkel equipment, but if you prefer you can rent or bring your own gear with you )
In Conclusion
By applying these suggestions in this article, not only your trip will be easier but you won't also have to think twice what to wear or what not to wear. In other words, packing light will allow you to enjoy your sailing holiday thoroughly without having to worry about your garderobe and to carry heavy bags!
Want More Packing Lists?
Sign up to Cruising Sea newsletter to receive every two weeks the latest post straight to your inbox!
Do you have other items to add to this list? If so, feel free to share them in the comment below!