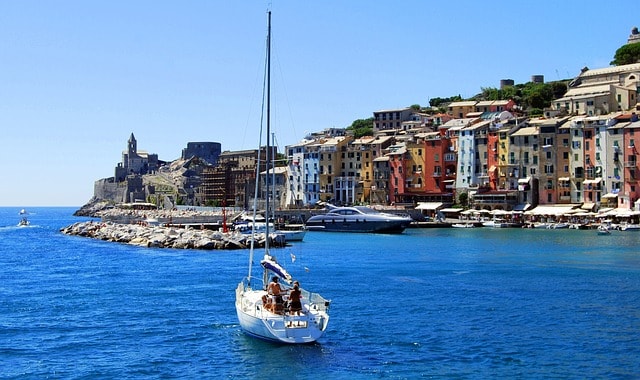 Sailing trips are, without a doubt, a unique and exciting way to spend your vacation. It has a mix of adventure, glamor, and luxury that appeals to one and all.
On the other hand, sailing trips are also very unlike land holidays in many important ways. For one, you would not have the luxury of heading to the nearest convenience store to buy the things you need.
In other words, it is essential that you plan and prepare well in advance to avoid any chance of last-minute regrets.
I have been witness to many sorry tales where inadequate planning and preparation completely marred what was supposed to be a vacation of a lifetime.
In this article, therefore, I have decided to discuss what to pack on a yacht for a week.
Essentials for a Week Long Sailing Trip
There are certain items that people always need to bring with them, regardless of gender and age, especially so when you are sailing away on the vast ocean.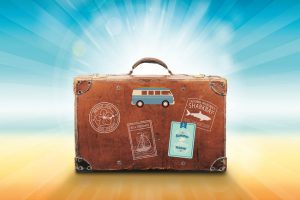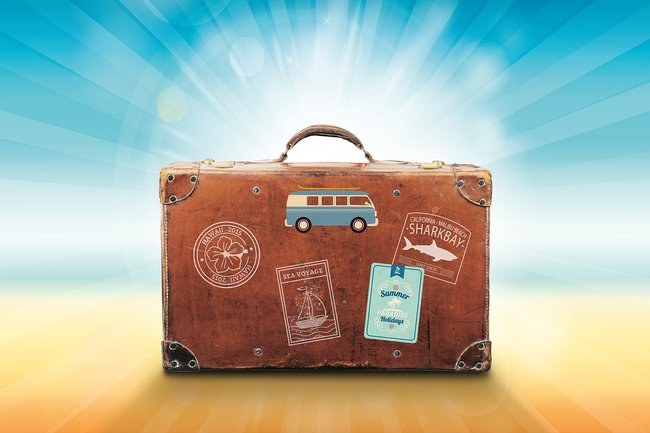 Firstly, you should draw up a list of toiletries you typically use every day and include them in your list.
If you or any member of your friends and family take prescription medication, then that is something that must be included.
Over and above, you should pack over the counter medications for common afflictions. Here is what your list should look like.
1) For women: Shampoo and conditioner, body wash or soap, water resistant makeup, baby wipes, lip balm, moisturizer, sun block, toothbrush and toothpaste, deodorant, hair brush and ties.
2) For men: Shampoo and conditioner, body wash, sunscreen, moisturizer, toothbrush and paste, sunscreen, lip balm, and a long lasting deodorant.
3) Medications: Prescription medications if any, over the counter medicines for migraines, motion sickness, common cold, diarrhea, sleeping pills, birth control, and mosquito repellent.
4) Other essentials: These would include items such as washing powder, razor, ear plugs and eye mask, towels, Swiss knife, a phrase book and travel
Documents to Pack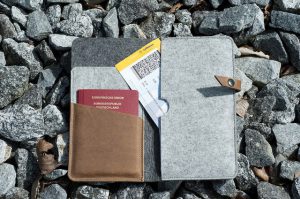 Arriving on your sailing holiday without proper documentations can wreck your vacations in more ways than one.
Be extra careful that you have all the necessary documents for a smooth sail. Here is the checklist.
Be extra careful that you have all the necessary documents for a smooth sail. Here is the checklist.
1) Passports for everyone with proper and valid visa attached
2) Travel insurance documents for each sailing party
3) Sufficient money in local currency
4) All the documentation related to charter including the contract
5) Sailing license or certificate in the case you would be skippering the boat yourself
Packing for Men
One of the joys of sailing trips is that you do not need to pack heavy.
The atmosphere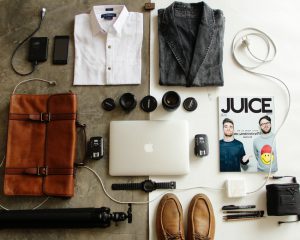 aboard is always casual and you would mostly spend your time in t-shirts and shorts.
Here is what you would need to pack for a week long sailing trip.
1) 5-6 pairs of t-shirt, one pair of collar shirt, a pair of khaki or jeans, and 2-3 pair of regular shorts
2) 2-3 pairs of bathing shorts or speedos
3) One pair of warm sweater and a lightweight jacket made of synthetic material for windy or rainy days
4) 2 pair of pajamas, 3-4 pair of underwears, 2 pairs of socks
5) Among other accessories, include a couple of towels, a wide brimmed hat or a baseball cap, a pair of quality polarized sunglasses, flip flops with good grip, and casual or boat shoes.
Packing for Women
The advice for men holds equally well for women.
Pack light because you would mostly be spending your time in a bathing suit.
Packing light is also convenient because space is always scarce aboard a boat.
Here is my checklist for women who are planning a week long sail.
1) 3-4 pairs of swimsuits, 3-4 pairs of bras and underwear, 2 sarongs if you want to cover-up
2) 3-4 light dresses, 3-4 tank tops, and shorts
3) A sweater or a shawl for chilly weather, a light jacket for wet weather and windy days, a pair of leggings
4) A pair of good grip sandals and boat shoes each
5) Other accessories include 2 pairs of towels, a pair of good quality polarized sunglasses, wide brim hat, and 2 pairs of socks.
Packing for Children
Sailing with kids means you have to prepare a little better as they have certain special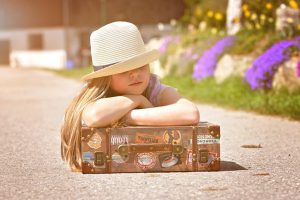 requirements.
For example, they are more prone to soiling the clothes, so if you do not wish to spend extra time doing the laundry, pack extra clothes.
Here is my recommended list for kids.
1) T-shirts or shirts for each day of sail. Same with shorts.
2) 3-4 pairs of bathing suits
3) Light jacket for wind and rain, and a warm sweater or a jacket for chilly weather
4) 3-4 pairs of pajamas, socks, and under wears each
5) Accessories such as anti-slip flip-flop, shoes, hat or a cap, and sunglasses
6) Special food preparations if your kids require them
What Not to Bring on a Sailing Trip
As I mentioned above, sailing trips are unique because of a variety of reasons such as limited space, casual nature, limited energy resources, limited water supply etc.
Therefore, certain things that you might consider for a land-based holiday, are a strict no-no on a yacht. For example, the following items.
1) Expensive jewelry: There is no need for jewelry unless your boat has a special provision for formal events.
2) Other valuable items: Life aboard a sailing boat is fairly rudimentary and simple, and you can spend a week without carrying your possessions that are valuable in terms of money or sentiments.
3) Formal dresses: You would not need tweed jackets, formal shoes or an elegant evening wear aboard a sailing boat.
4) Electronic gadgets: While you should certainly carry a camera or a tablet, I would recommend that you leave gadgets such as hair straighteners etc that suck precious battery on board the yacht of their juice.
Provisioning List for Your Trip
Provisioning your boat is important so that you can enjoy tasty meals during long passages.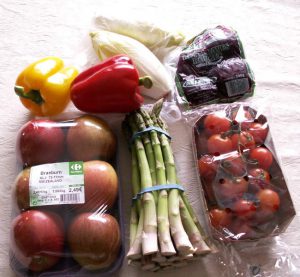 Remember that provisioning does not refer to merely the food items but the entire gamut of items you would require during the sail including safety gears, first aid, essential electronic items such as VHF sets, tools, and other miscellaneous items.
However, since most of these would be recommended by your charter company, we would stick to the food items in this article.
1) Fresh foods: These include vegetables, dairy, and meats, packed in special packages to last as many days as possible.
2) Frozen foods: These items would be what you would be left with during the latter part of your sail. Ensure that you choose items after consulting everyone on the trip. Variety is the key.
3) Other nonperishable items: These include pasta, condiments, sauces, spices, herb mixes, coffee, sugar, canned foods, preserves, cereals.
4) Alcohol: Sailing is essentially one long party so you would require enough liquor to go around. Choose hard liquor over beers because they do not take up lots of space.
5) Snacks: High energy snacks are great between meals, and keep the spirits high.
6) Special foods: If any of the sailing parties has special food requirements, such as gluten-free diet, or kids with their own special requirements, then the same should be taken care of.
General Tips
1) Choose soft waterproof Duffel bags to pack your stuff as they take up less space, and do not present the risk of scuffing up boat surface.
2) Bring a quality set of dry bag to keep certain essential items including your electronics and documents.
3) When it comes to food, always consume the perishable items first.
4) Store your vegetables carefully. For example, ripe bananas would accelerate the ripening of other fruits and vegetable nearby.
In Conclusion
The lists I have presented above may seem overwhelming at first, but they really aren't. To repeat myself, life on a sailboat is simple and basic, and you need little beyond the basics.
With a little bit of careful planning, you can ensure an exciting glitch free sailing trip of a lifetime. The aim should be to pack light and pack smart.
Want More Packing Lists?
Sign up to Cruising Sea newsletter to receive every two weeks the latest post straight to your inbox!
If you have other suggestions for packing for a week long sailing trips, do let me know via the comments section below!