For people who are excited at the prospect of a sailing holiday, hiring a yacht has emerged as a genuinely attractive option.
Unlike a cruise ship, hiring a yacht offers unmatched flexibility in terms of crafting your itinerary as you prefer. You get to see and do more during the same duration.
Besides, sailing offers a more intimate experience with the sea and the wind. Most importantly, for people who assume sailing is meant for experienced sailors, yacht charters these days come with the services of a crew and skipper to take care of all such worries.
In this article, I am going to provide a detailed look at more reasons why you should charter a yacht.
Freedom and Privacy
One of the most underrated aspects of sailing trips aboard chartered yachts is the privacy they afford you.
Unlike a large cruise liner that is teeming with hundreds of tourists, you would be completely on your own on a yacht.
While your choices in terms of entertainment options, sailing routes, and destinations are heavily curtailed on a liner, you would be the one in complete charge of such matters on a chartered boat.
For example, you may decide to park your boat near an excellent diving spot to enjoy the marine life or simply explore a charming coastal town at leisure. Such freedom is unmatched elsewhere.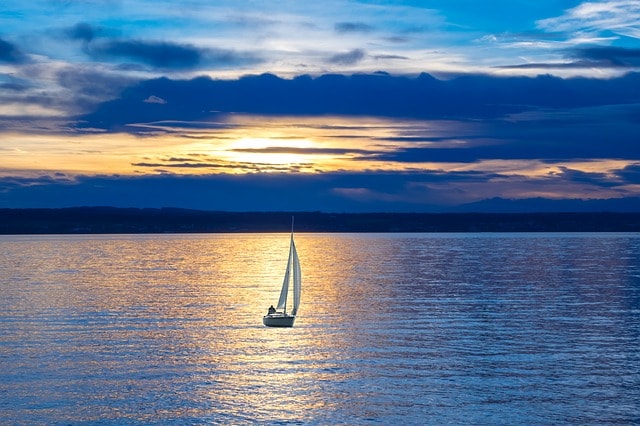 Choose the Yacht According to Your Requirements
When we talk of yachts and sailing, people immediately start picturing super luxurious boats owned by millionaire celebrities and rich businessmen.
However, the fact is that yachts come in a variety of shapes and sizes, offering a range of differing amenities.
In other words, you would likely find a yacht available for charter within your budget. Boat manufacturers these days make yachts, especially with charter business in mind, featuring extra cabins and such.
No matter what your group size, you can likely find a yacht to accommodate you all. Even if you are going solo or as a couple, you can still hire a cabin on a yacht and enjoy the perks.
What Can You Expect from the Crew?
The crew on the chartered yacht is there to take care of all the navigational and associated tasks.
The skipper himself is responsible for all activities aboard the yacht, including navigation, regulatory and legal compliance, crew management, and the overall seaworthiness of the yacht.
The crew under his command carry out safety drills, watch schedules, equipment maintenance, deck operations, and housekeeping, and serving food and drinks to the guests.
Differences Between a Hotel and Yacht Charter
Still undecided if you should sail or simply visit a hotel or a resort? Consider this.
While you would get every conceivable luxury of a hotel on the yacht, the yacht would also treat you to a stunning new vista several times a day.
While even the prettiest of hotel room views can get stale after a while, there is no such downer aboard a yacht.
You can visit the locale of your choice aboard the yacht, dine at a fancy restaurant ashore or simply have an alfresco-style dinner.
No matter what you cherish, complete seclusion, or a high-octane nightlife, a yacht can meet your every whims and demand, unlike resorts and hotels.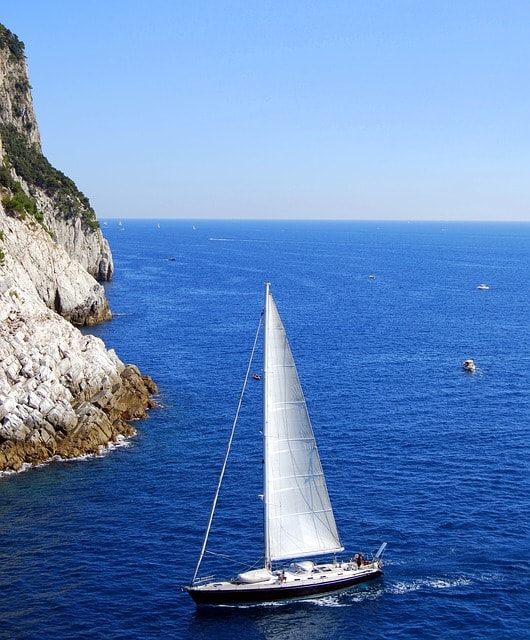 Choosing Your Own Itinerary
Arguably the biggest selling point of a chartered yacht is that it allows you to craft your entire sailing trip and even change and modify them if you so wish during the course of your holiday.
If you take a fancy to a particular coastal town, you can simply decide to spend an extra day there without any worry.
In contrast to cruise liners that ask you to choose from their pre-fixed routes, you would be in charge of the sailing route, deciding the number of days to spend at specific places, as well as the activities to enjoy.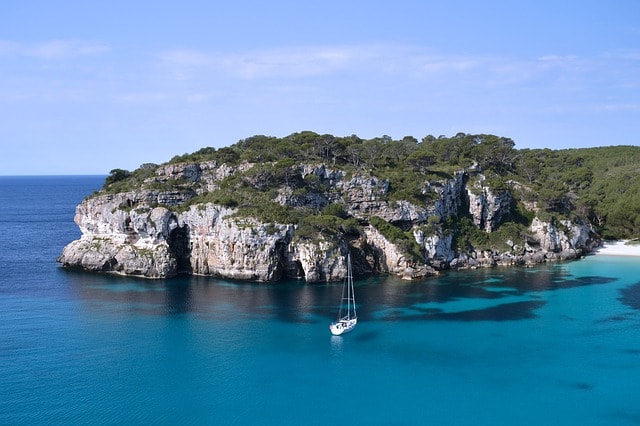 Activities on a Yacht
It would be a mistake to assume that yachts are all about enjoying a lazy holiday soaking up the sun, feeling the wind in your hair, or enjoying the foamy splash of the ocean on your skin.
While all of the above is decidedly true, there are a lot of other opportunities to give yourself a proper workout.
For example, you can take your boat to some of the most coveted dive sites and enjoy the marine life up and close.
Similarly, those who love a spot of fishing can probably ask for no better platform than the yacht to indulge in their passion.
On the other hand, if you are simply in need of some retail therapy, you can take your boat to some of the hottest shopping destinations around.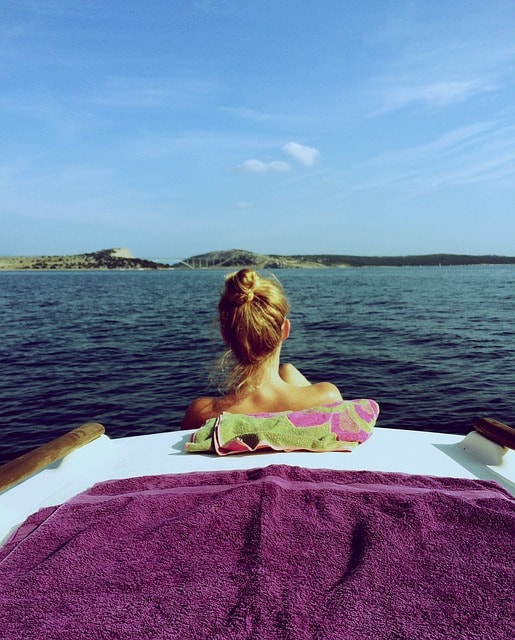 Facilities Offered by a Chartered Yacht
While the skipper and his crew would take care of all the sailing and navigational tasks, you can expect a first-rate hotel-like experience aboard the chartered yacht.
For example, you can expect classy and elegant cabins and suites with breathtaking views of the ocean.
You can dine on feasts prepared exactly how you want them and on a table that provides a grand and commanding view of the sea.
The crew would remember not just your name but your personalized tastes and every little whim.
Children on Board
For people who are sailing with their children, yachts provide a range of fun activities to keep them engaged and thrilled.
While indoors, there would be a library of movies and games to enjoy; kids can partake in several thrilling water sports.
From banana-shaped inflatable boats to kid-friendly jet-skies, you can be sure the fun never stops for your kids.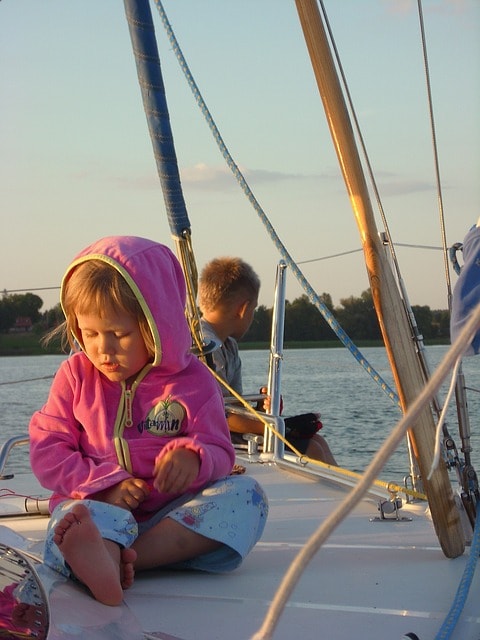 Cost of a Yacht Charter
As mentioned above, chartered yachts these days cater to every budget. While bareboat charters are obviously cheaper, you would find out that fully crewed boats are not all that expensive.
For example, the per week price of a 40 feet charter boat may come to about $4200. However, since this price is for the entire sailboat, it would be split evenly between the charterers.
Assuming there are 6 of them, the per-head cost works out to only $700, or $100 a day. That is perfectly reasonable and perhaps even cheaper than some luxury resorts.
What Charter Companies Do for Their Customers
Charter companies and brokers provide a host of promotional, educational, and other associated services.
For example, charter companies would routinely publish informative articles on their websites and newsletters about the list of do's and don'ts as well items to be checked before you arrive at the base.
Brokers provide a wealth of information on the available fleets and deals. Brokers and companies also provide informational videos to initiate you to the sailing experience.
In addition, other companies provide full services for your trips ashore, restaurant reservations, other activities, and even packages for special occasions such as a wedding.
Conclusion
By now, you should have a fairly good idea about the many advantages of sailing on a chartered yacht.
No matter what your preference, whether it is a customized holiday, privacy, flexibility, freedom, luxury, and a host of exciting activities, a chartered yacht ticks all the boxes.
To top it all, you would require no sailing experience or need to shell out extra money to enjoy it all.
Please contact Cruising Sea to find out more about chartering a yacht
Want More Tips?
Sign up to Cruising Sea newsletter to receive every two weeks the latest post straight to your inbox!
Have you already chartered a yacht? If so, you are welcome to share your experience in the comments below.
Daniella has been passionate about travel, the sea, and nature for many years. As a child, she frequently traveled throughout the Mediterranean and continued with her journeys throughout her adult life.
Her experiences have created the desire within her to share her love for traveling with other passionate and adventurers who want to discover beautiful horizons and new cultures.