Mexico is one of the most popular destinations for a little sun, sea, and sand. Some visitors are happy to spend their time playing in the surf and enjoying the world above the waterline.
Others will leap at the chance to see what lies below the surface. There are lots of different reefs, caves, and coves across the coastlines of Mexico. Each area has its charms and beauties. There are secluded areas with a diverse range of fish.
Then there are the weirder sites and artificial reefs that you cannot miss. Therefore, it can be difficult for keen snorkelers to pick the right destination for their trip. Here are 8 of the best places to snorkel in Mexico to help you plan your vacation.
1# Akumal Bay.
Some people will come to Akumal Bay for the landscape and sunshine. This is fair enough because this is a beautiful part of the country. However, animal lovers and keen snorkelers mainly come here for the turtles.
Green sea turtles love to visit this part of the Rivera Maya to feast on the seagrass. It is the perfect place for a close encounter because the animals are so used to visitors. However, you must remain respectful at all times.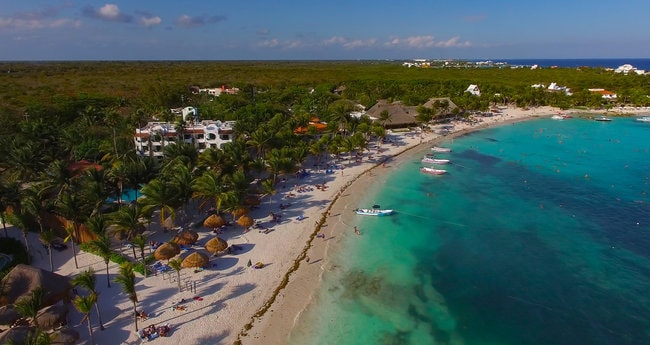 This means limiting snorkeling times to between 9 am and 5 pm and keeping your distance. This is more than fair for a rare encounter with this endangered species.
---
2# Cancun Underwater Museum.
You may see this referred to as the MUSA or Museo Subacuático de Arte while in Mexico. Others simply call in Cancun's underwater museum. The museum is an artificial reef created from more than 500 sculptures.
It really is a work of art and one that will develop over time as nature takes hold. To be honest, this one is a matter of taste. There is something both eerie and fascinating about these underwater figures encrusted in coral and sea life. Snorkelers with underwater cameras will have great fun capturing these figures from all angles.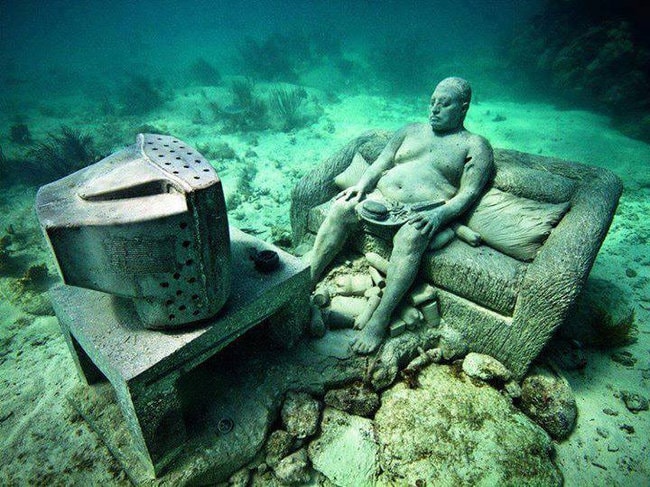 ---
3# Huatulco.
The beauty of the MUSA is the man-made art and human link to the reefs. The beauty of Huatulco is that it doesn't seem as though man is here at all. This region is pretty much unspoiled. It is yet to become a tourist trap like other sites.
This means that you can be sure of clear waters and there are fewer visitors to the beaches. It is a spectacular spot for anyone that wants a more leisurely pace during their Mexican snorkeling vacation. Some sites are also teeming with fish, eels and all sorts of underwater gems.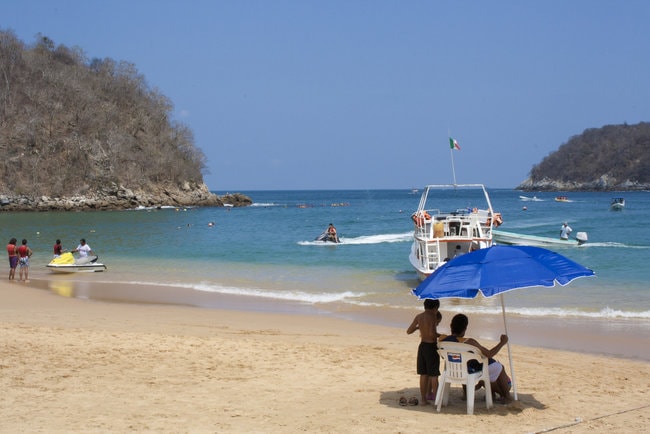 ---
4# Cenote Dos Ojos.
This site is one for both animal lovers and snorkelers after something a little different. Most snorkelers are used to heading out to reefs and taking note of all the fish species. But bats and birds? It is true that snorkelers need to look up as well as down here.
There is indeed a Bat Cave in this area that is home to a wonderful colony of bats, as well as birds and even some iguanas. This is a rare treat for vacationers looking for a once-in-a-lifetime experience.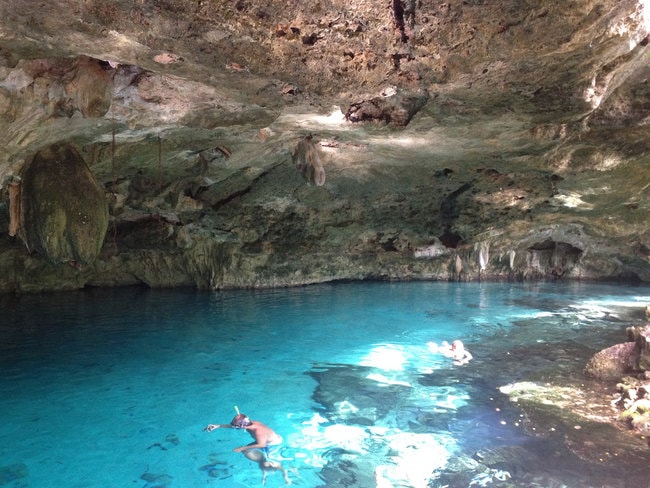 ---
5# Cozumel.
Some of the sites in this guide refer to the best-hidden coves or little beaches. Here you get a whole island to explore at your leisure. Cozumel is surrounded by a beautiful coastline with lots of interesting reefs to explore.
This is a great place for anyone trying to tick off lots of must-see sea life. The butterfly fish and seahorses are sure to capture the imagination. Furthermore, the locals are well aware of the island's reputation, and there are plenty of dive shops dotted around.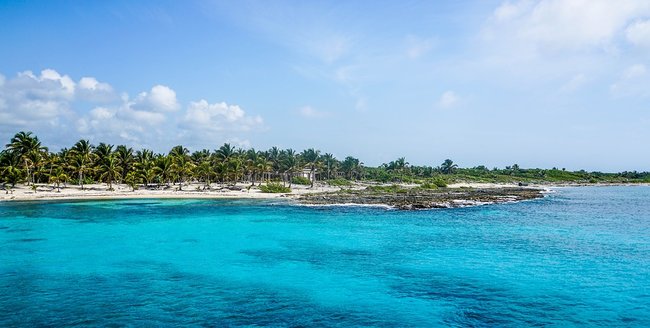 ---
6# Isla Espiritu Santo.
There are three uniquely different sides to a marine adventure on this little Mexican island. The first is the boat ride from the mainland. You may cross paths with a passing ray, whale, or pod of dolphins.
Then there is all life to be found under the water on the reefs and shores. Like many of the snorkeling spots in Mexico, there are lots of colorful fish and seahorses to look out for. Then there is the third gem. The island is also home to a friendly sea lion colony. This playful gang is sure to entertain visitors.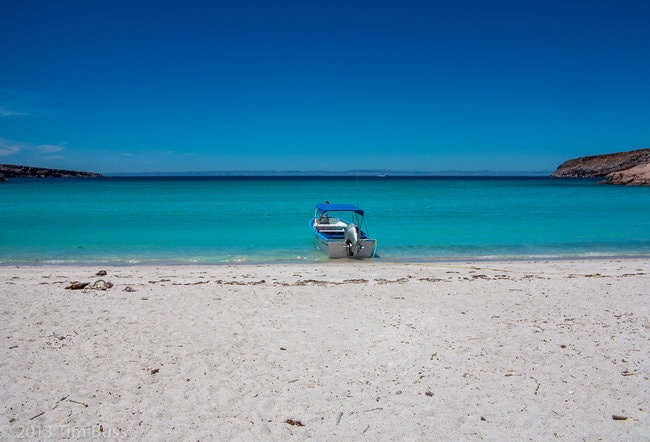 ---
7# La Paz.
As you can see, there are different sites that are better suited for specific animals. If you have a specific creature in mind, it is best to check the snorkeling sites with the best views.
For example, if you want to share the water with a whale shark, the best option is to head to La Paz. There are boat trips from La Paz that head into the whale shark's feeding ground.
There is also a good chance that you might see whales, too, as blue whales, humpbacks, and greys are often seen in the area.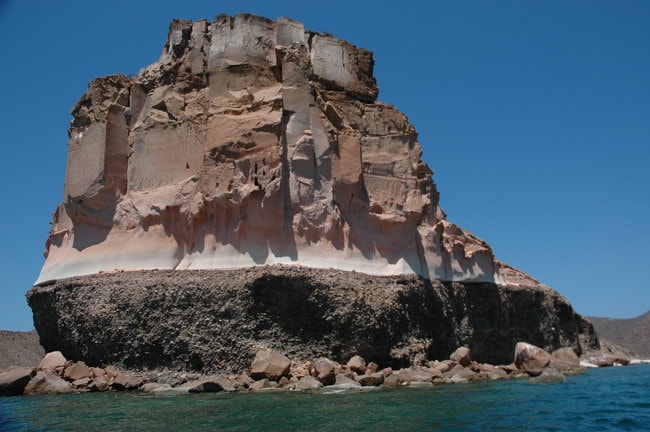 ---
8# The Sea of Cortez.
Last but certainly not least, there is the infamous Sea of Cortez. This is a great place for anyone that is new to Mexico. You can find lots of dive sites and shops around the sea, with lots of treasures to explore.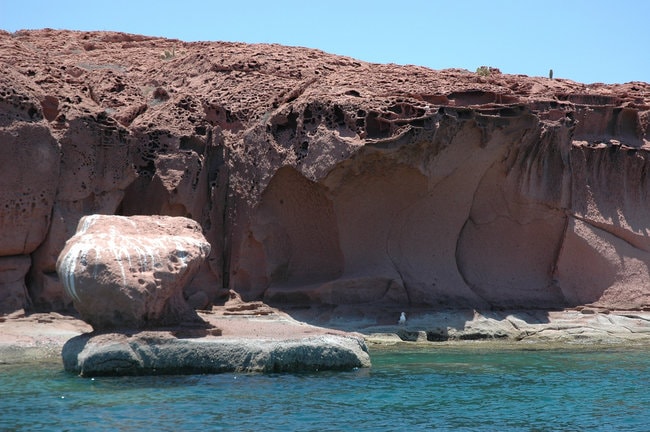 Many come for the calm, clear waters and relaxing reefs. Others take advantage of the proximity to the California Peninsula and seek out sea lions. Experienced snorkelers revisiting Mexico may prefer somewhere less popular.
---
In Conclusion
The list above is just a taster of the many snorkeling spots that you can enjoy in Mexico. There is something for everyone here. Some of the more accessible, simple coves are great for first-timers.
Then there are the stranger reefs and caves for the more adventurous. Some travelers will prefer to stay on the mainland, while others venture to one of the little islands. Then there is the option of choosing based on the wildlife.
Do you want to see the tropical fish, play with sea lions, or encounter a sea turtle? The choice is vast and you are sure to find somewhere that suits your needs.
Want More Snorkel Spots?
Sign up for Cruising Sea newsletter to receive every two weeks the latest post straight to your inbox!
Have you already snorkeled in Mexico? What was your favorite place? Feel free to share your experience in the comments below.
Daniella has been passionate about travel, the sea, and nature for many years. As a child, she frequently traveled throughout the Mediterranean and continued with her journeys throughout her adult life.
Her experiences have created the desire within her to share her love for traveling with other passionate and adventurers who want to discover beautiful horizons and new cultures.