A fun and successful trip usually comes down to preparation. Provisioning for a sailing trip takes planning and decision-making that involves choosing what to bring and what to leave behind.
Like many sailors, I started out loading the boat down with too much stuff, thinking I would need way more than was necessary, but that is a common mistake.
You don't want to be out on the water and realize you need something you don't have, but I've broken down the essential provisions that will get you comfortably by without the need to overload the yacht.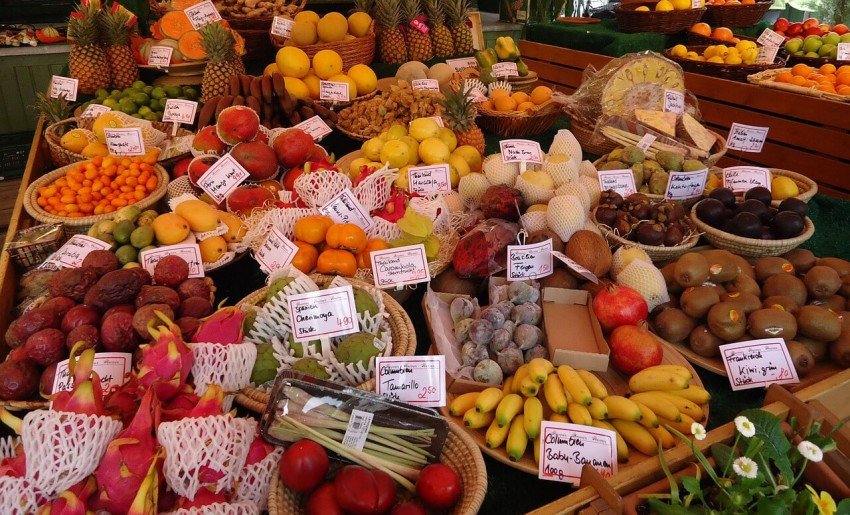 Provisions
There are several ways to gather provisions for a sailing trip. You can pack basic staple items to get you where you are going and eat out for every meal, stock up at a local grocery store when you arrive, stock basic food items and shop for extra items upon arrival, or hire a provisioning service to deliver food to the yacht.
Any of these plans are viable, but I have found that mixing the plans works best and doesn't strain your supplies as much.
I tend to stock up on basics due to the questionable availability of bread and affordable meat at local grocers and go out to eat on occasion to experience the local cuisine.
Storage
Don't overfill the storage space if you plan to buy more provisions after you set off on a trip. Be sure to leave an appropriate amount of space without overcrowding storage space.
You really shouldn't need that much stuff anyway. If you plan thoughtfully, there won't be any problem making provisions last while you are on the move and away from the local shops.
Provisioning
Overbuying provisions are probably the most common mistake sailors make. You will never use everything you bring no matter how many passengers you have because you will certainly stop at restaurants, cafes, bakeries, and other eateries, at least, a few times.
Pack enough to make a few meals, snacks, and basic staple items. This will save you money and you can always pick up more provisions later if it's necessary.
 Ice
Ice is a must have on a yacht, but you can't exactly stock up on ice once and forget about it. Pick up a bag of ice whenever you are on shore to ensure there is always enough onboard.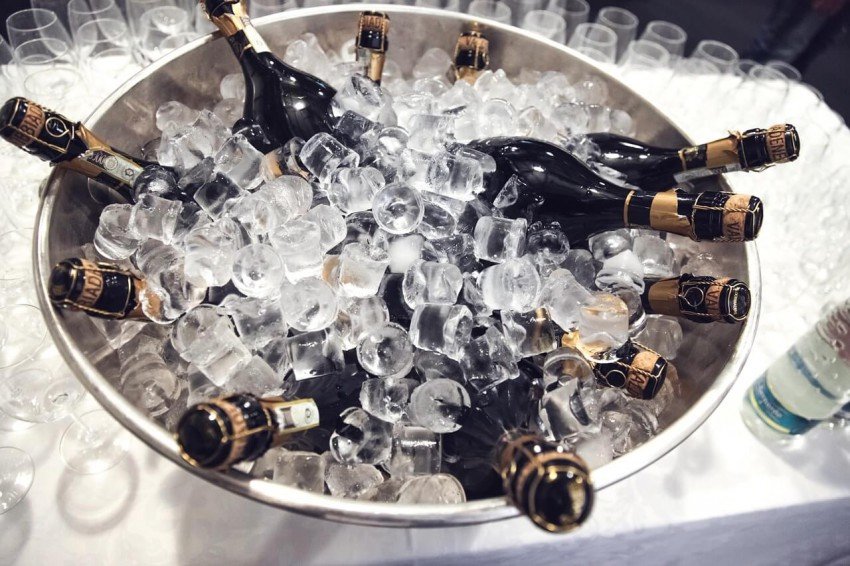 Oven
Charter a boat expecting to need never to use the oven. Yes, it's there, but ovens on yachts are notoriously pointless. The outside heats up more than the inside, and they don't bake well. Avoid the oven and stick to the stove to cook, or explore the island and find a nice, local place to eat.
Fridge
The fridge is another necessity, but this one drains power. Load coolers to capacity before storing provisions inside the fridge.
There is a possibility that you will still run out of space for items that need to be cooled. If you are aboard a large yacht, try using an extra fridge called a cooler box to hold the overflow.
Tank Water
Tank water is not drinking water, so you will have to deal with that separately. Tank water is used for cleaning and showering.
I conserve water while showering by only turning the water on when I need to get wet. I don't allow the water to run as I lather up. This is especially helpful if you have a number of passengers aboard who would also like to bathe.
Another tip is to use biodegradable soap that will break down quickly in any type of water and be used for numerous purposes. You will use much less water with this type of soap!
Grill
Grills on a yacht tend to be small, so forgo that giant steak or cook burgers in small batches. I will make sliders, so less space is taken up and I can cook more at one time.
In Conclusion
My secret to provisioning is to write a list that is realistic. I ask myself if I really need something, will I use it, and will it be in the way. Plan your trip in the same way, and you will find that the clutter and useless items onboard the yacht will be dramatically decreased.
Want to Know More Provisioning Tips?
Sign up to Cruising Sea newsletter to receive every two weeks the latest post straight to your inbox!
What is your secret to provisioning for a sailing trip? Please share your experiences by leaving a comment below, I would love to hear your feedback!
Daniella has been passionate about travel, the sea, and nature for many years. As a child, she frequently traveled throughout the Mediterranean and continued with her journeys throughout her adult life.
Her experiences have created the desire within her to share her love for traveling with other passionate and adventurers who want to discover beautiful horizons and new cultures.