Like many countries in the Mediterranean, Spain is a beautiful place to discover, especially by boat. Due to the Spanish cordial behavior, fascinating culture, excellent cuisine, active nightlife, and its famous folklore dance, this land is considered as an exotic country. Spain is an extensive country that shares other beautiful areas, such as Portugal, and the Liberian Peninsula situated at the western of the Mediterranean. This country is for everyone taste due to its infinite varieties of things to see and to do. Renowned for its fantastic beaches, incredible active nightlife, plenty of cultural regions, snowy mountains, and beautiful deserts.
When to Sail?
It is important to know that Spain is the second largest country in Western Europe with mainly beautiful mountains, and the best time to visit Spain is from April throughout October due to its fantastic weather. The month of July and August are the most crowded and it is extremely hot. So some traveler prefers to visit in the fall or the springtime.The problem with these seasons is that most of the resorts are closed, especially in the north of Spain. For instance, this won't happens in Madrid and in Costa Del Sol where all the restaurants and stores are open all year long.
Chartering in Spain
If you know how to sail and possess an ICC certificate, you can hire a boat along the Spanish coast where plenty of charter agencies offer a broad range of different yachts. If you do so, I highly recommend you to book in advance your mooring, especially during the peak seasons.
Skippered and Crewed yacht charter is obligatory for inexperienced sailors, but it's a perfect way to sail without making any efforts, but just rest and enjoy. They will cherish you from the moment you'll step on board until your disembarkation. Who wouldn't wish this! So don't hesitate, if you think you deserve it, then go for it!
There is no doubt that a sailing getaway in Spain will please you. You will be agreeably surprised to find eight thousand kilometers of beautiful coastline, excellent sailing conditions, and about three hundred and twenty fantastic Marinas thoroughly equipped to choose. One thing is for sure when you sail in this incredible country, your adventure will not just end on the nautical getaway, but it will continue on the beautiful dry land of Spain.
Spanish Cuisine
If you spend sometimes ashore in one of the beautiful marinas of your choice you will have a chance to explore exquisite restaurants and bars to eat fresh local foods. The food is considered an art in Spain, and when they cook delicious dishes, it is with passion. The cuisine is light, slightly spicy and includes plenty of vegetables and a big variety of fish and meat. Not everyone like Spanish food and if it's the case, you can find in every city Italian, American and Chinese food.
Canaries
The most famous islands in Spain are the Balearic and the Canaries, both are entirely different and just amazing.
The subtropical climate of the Canaries offers you the possibility to have fantastic sailing holidays for about ten months a year. Due to its popularity, most of the time it is very busy and a sailing trip will help you avoid the crowds while exploring beautiful isolated islands.
The Canaries are made of stunning, large and small islands, which are Roque del Oeste und Lobos, Montana Clara, Roque Del Este, Graciosa, Alegranda, Hierro,Gomera, La Palma, Fuerteventura, Gran Canaria, Lanzarote, and Tenerife.
Balearics
Ibiza, Formentera, Mallorca, Menorca, and Cabrera are the most popular destinations in the Balearics. Each year increases its popularity due to its particular lifestyle, beautiful white sandy beaches, clear blue water, lovely harbors, delicious cuisine, and incredible sailing conditions.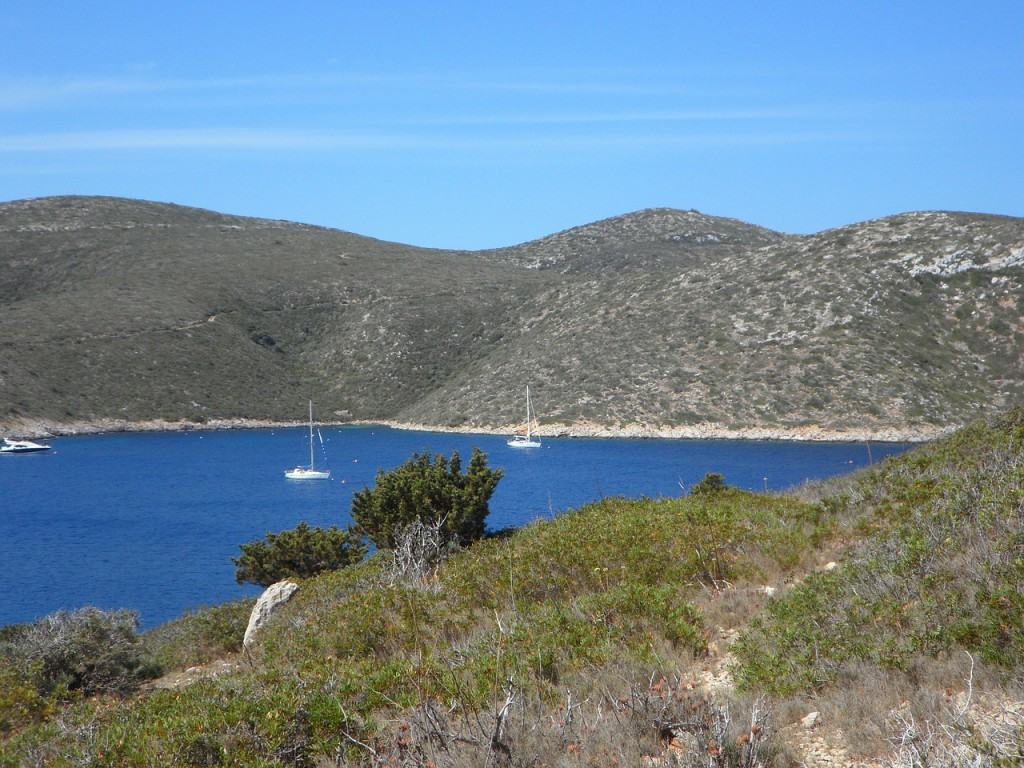 Sailing holiday in Spain is a fantastic way to explore beautiful landscapes with a mixture of culture, first-class cuisine and is without any doubt an unforgettable getaway for everyone.
[popuppress id="44586″]
Have you already experienced a sailing getaway in Spain? Let me know in the comments below.
Daniella has been passionate about travel, the sea, and nature for many years. As a child, she frequently traveled throughout the Mediterranean and continued with her journeys throughout her adult life.
Her experiences have created the desire within her to share her love for traveling with other passionate and adventurers who want to discover beautiful horizons and new cultures.