Enjoying the waters of Anchorage, Alaska aboard a chartered yacht is always time well spent, but you can definitely work up a healthy appetite while you're out at sea.
As I was out with friends on a recent sailing excursion in the Cook Inlet, our rumbling stomachs led us into a very enlightening conversation regarding which Anchorage restaurants boasted the best seafood.
Being locals who are well-versed in all that Anchorage has to offer, my friends offered their experience and expertise in this area to help guide us to a truly enjoyable restaurant that afternoon, and I was also able to walk away with a list of seven heavy-hitting seafood restaurants that are considered to be the best in all of Anchorage.
So without any further ado, here are the 7 best seafood restaurants in Anchorage Alaska:
1. Glacier Brewhouse
The Glacier Brewhouse is well-known for offering high-quality food at reasonable prices. The welcoming interior is decked out with beautiful timbers all around, and the fire provides a warm and inviting glow.
Touted as the place where "Alaskans meet Alaskans", the Glacier Brewhouse offers delicious wild Alaskan seafood, hand-crafted ales and rotisserie roasted meats.
This immensely popular restaurant and brewpub received the 2015 TripAdvisor Certificate of Excellence, and regularly receives rave reviews on Yelp as well as Google Plus.
As my friends explained, the one dessert that you cannot afford to pass up when you visit the Glacier Brewhouse is their peanut butter pie–it has truly earned legendary status!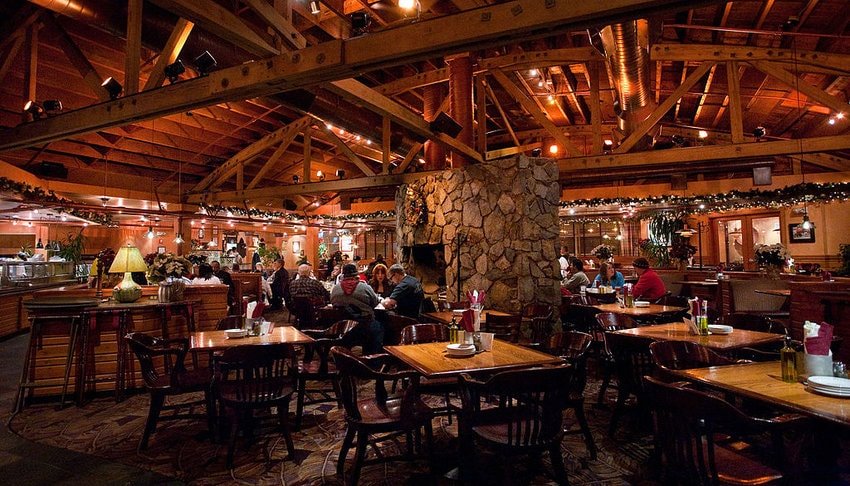 2. Simon & Seafort's Saloon & Grill
This restaurant was our personal choice on the afternoon of the conversation, and let me tell you that I do not regret the decision at all!
Known by the local Alaskans as simply "Simon's", this iconic restaurant has been in business since 1978, and has been artfully serving high-quality seafood as well as USDA prime-aged steak ever since its inception.
Not only was the food excellent, but the panoramic views from the restaurant were simply stunning. The restaurant is positioned to overlook Mount Susitna, Cook Inlet and the Alaska Range, a combination of natural beauty that will take your breath away.
The executive chef at Simon & Seafort's skillfully combines wild Alaskan seafood with traditional American cuisine to produce flavorful dishes that are truly memorable.
I helped myself to the Char-Broiled Wild Alaska Salmon, which was accompanied by a Yukon potato mash and roasted winter vegetables; needless to say, I was satisfied when I left!
3. Yamaya Seafood Restaurant
For authentic Japanese seafood that is as good as it gets, Anchorage locals who are "in the know" will typically recommend Yamaya Seafood Restaurant.
It is a family-owned business that boasts a pleasant, intimate environment and service with a smile. Although the quality of all of the seafood on the menu is beyond reproach, the sashimi is definitely one of the most popular selections at Yamaya.
The elderly Japanese couple who owns the restaurant have posted a sign that pleads for patience from the customers, but the food is definitely worth the wait because it is well-prepared and delicious.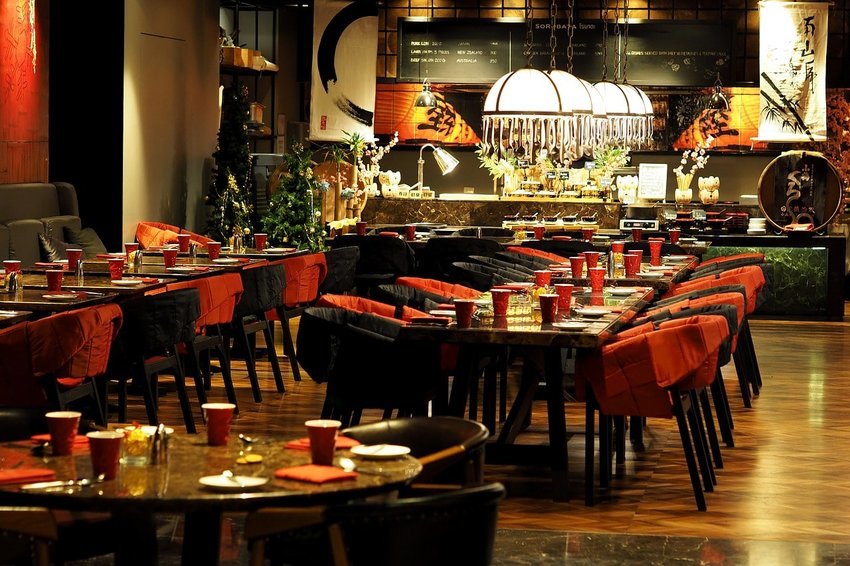 4. The Bubbly Mermaid Oyster Bar
If you're a fan of oysters, it would be virtually impossible for you to overlook The Bubbly Mermaid Oyster Bar.
This small, cozy restaurant serves delectable oysters straight from Alaskan waters, and they also offer some of the best and freshest seafood found anywhere in Anchorage.
Oysters are available either raw or baked and can be ordered in a dozen different preparations; we're talking oysters Rockefeller, blackened oysters, oysters with bacon and Worchestershire sauce, etc., just take your pick.
One of the best-kept secrets of this restaurant is the Crab Cake Eggs Benedict, which many patrons now claim to be addicted to after one try.
In addition, the Bubbly Mermaid offers a very impressive selection of wines and beers to complement their unique and delicious fare.
5. Orso
Orso boasts a welcoming space, an expansive selection of delicious seafood and grilled meats, and over 20 different wines by the glass.
One of the most notable aspects of this inviting eatery is the fact that they take "farm to table" to the next level by offering only fresh seafood from Alaskan waters, including halibut, cod, salmon, rockfish, king crab, and many others.
Orso also features locally grown vegetables that have been cultivated in the nearby Matanuska valley.
In addition, for those with specific dietary needs, Orso offers an excellent selection of gluten-free and vegetarian dishes that are uncompromisingly delicious.

6. Southside Bistro
Sometimes even the most revered restaurants can fall victim to serving minuscule portions, but that's not the case with Southside Bistro.
This vibrant eatery serves generous portions of delectable seafood, with their White Prawns and Kodiak Scallops being one of the highlight dishes on their menu.
Southside Bistro is open for both lunch and dinner, so no matter what time of day you choose to visit, you can expect to enjoy a pleasant atmosphere and friendly staff.
Not only is their seafood on point, but they have earned a solid reputation for offering one of the most delicious 8-oz Filet Mignons in Anchorage. Local tip: The Risotto Scallops and the almond brownie are not to be missed.
7. Ginger
Locals rave about the pleasant atmosphere, exquisite menu and professional staff at this gem of a restaurant located in historic downtown Anchorage.
Ginger specializes in Pacific Rim cuisine, all of which is hand-crafted from fresh ingredients by an experienced staff that is devoted to culinary excellence.
Not only is the seafood absolutely delicious (the Sake-Ginger Glazed Alaskan Salmon is one of their most popular dishes), but Ginger also offers a great selection of local microbrewed beer as well as an ample wine and sake list.
If you're looking for five-star service and a fantastic selection of fresh seafood, Ginger is an eatery that you simply must visit anytime you're in Anchorage.
Conclusion
While there are dozens of excellent seafood restaurants in Anchorage, the selection above represents the knowledge and experience of local Alaskans who have made their rounds among the local eateries and know a thing or two about which ones truly stand out above the crowd.
The great thing about eating seafood in Anchorage is that you're pretty much guaranteed to have a plate full of locally sourced fare that is responsibly harvested and tastes great.
The next time you're sailing the waters off the coast of Anchorage, be sure to stop in at one of the restaurants listed above; you'll be sure to enjoy an unforgettable dining experience.
Want to Know More the Best Restaurants?
Sign up to Cruising Sea newsletter to receive every two weeks the latest post straight to your inbox!
Do you know other restaurants that aren't listed? Would you like to share them by living a comment below, I'll be glad to hear your feedbacks:) 
Daniella has been passionate about travel, the sea, and nature for many years. As a child, she frequently traveled throughout the Mediterranean and continued with her journeys throughout her adult life.
Her experiences have created the desire within her to share her love for traveling with other passionate and adventurers who want to discover beautiful horizons and new cultures.