Snorkeling is undoubtedly one of the most exciting water sports one can engage in during a holiday. And the snorkeling experience in the Caribbean just never gets better. To make the most out of your holiday this season, it can be great to plan a trip to one of the best Caribbean snorkeling destinations. It can be even more fun if you're visiting the Caribbean for the first time.
---
About The Caribbean
The Caribbean is known world over as the best holiday destination because of its stunningly beautiful islands and charming surrounding coasts. Apart from enjoying classic beachside activities like swimming and sunbathing, the Caribbean offers visitors numerous opportunities to explore the abundant marine life that's unique to this area.
Here, the waters are usually warm with temperatures of about 75 degrees in winter and 85 degrees in summer. Visibility is also excellent in this region. Snorkelers can enjoy inshore visibility of about 50 ft and offshore visibility of between 100 ft and 200 ft.
---
The Caribbean Sea's Warm and Crystal Clear
waters create an ideal environment for marine life to thrive. Some of the corals you can expect to find in this region include grooved brain corals, elk horns, great star corals, mustard hill corals, massive starlet corals and more.
The Caribbean Sea is also rich in colorful tropical fish such as triggerfish, nurse sharks, dolphins, manta rays and groupers among others. Whales and whale sharks also do migrate to the Caribbean seasonally. All these guarantee a fun-filled snorkeling experience to anyone visiting the region.
Here are some of the amazing spots in the Caribbean that you can snorkel in at any time of the year:
---
1. Bimini
Bimini is one of the most mysterious yet exciting snorkeling spots to visit in the Caribbean. Part of the underwater world here is believed to be proof of the lost Atlantis city. Bimini is found where the Atlantic Ocean meets the Gulf Stream.
There are plenty of marine life and fish species that you can explore in this part of Caribbean. Some of the notable snorkeling sites in Bimini include Sapona Wreck (a half-submerged shipwreck site), Atlantis Road, Turtle Rocks and Paradise Point. It's not uncommon to spot schools of reef fish, nurse sharks and sea turtles in Bimini Islands.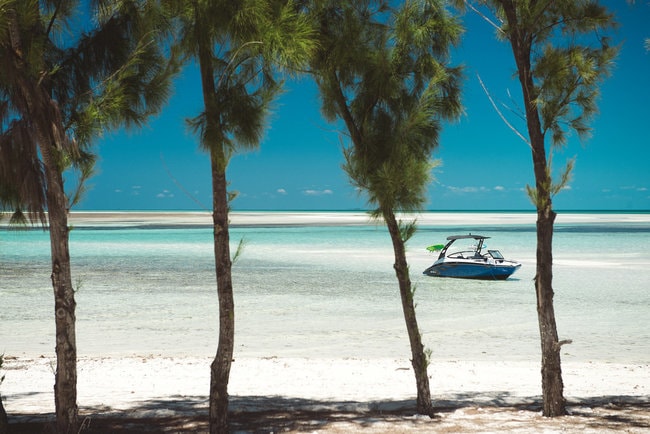 ---
2. Bonaire
Snorkeling is one of the prime activities people engage in while on a visit to Bonaire. A larger part of the waters here are under the Bonaire National Marine Park, which means you'll be required to pay for a snorkel tag before gaining access.
Nonetheless, the snorkeling experience in Bonaire never disappoints. While underwater you can encounter up-close such marine fish as barracuda, parrot fish, angel fish, eels, eagle rays and more.
There are also scores of sea turtles, octopuses, squids, lobsters and other sea creatures that can be magnificent to explore.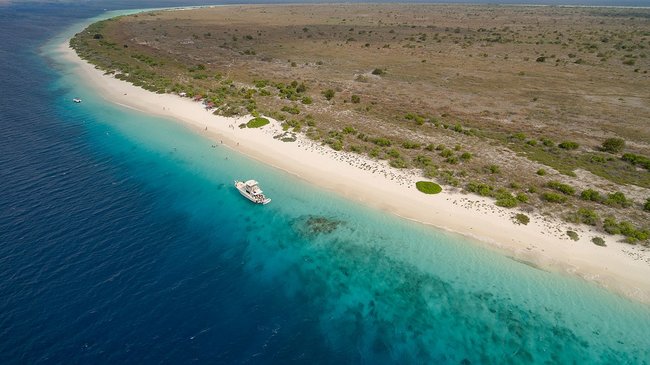 ---
3. Grand Cayman
Snorkeling in Grand Cayman can be rewarding with spectacular sights of tropical fish and corals only unique to the Caribbean. With a visibility of up to 50 feet and more, there is much you can enjoy in the waters of Grand Cayman.
While underwater you can be delighted with sights of eagle rays, yellow snapper, blue tangs as well as colorful corals like brain, Elkhorn and star corals. Some of the intriguing snorkeling sites in Grand Cayman include West Bay Turtle Farm, Wreck of the Gamma, Cheese Burger Reef, Eden Rock, Wreck of MV Cali, Smith Barcadere, Queens Monument, Smith Cove and more.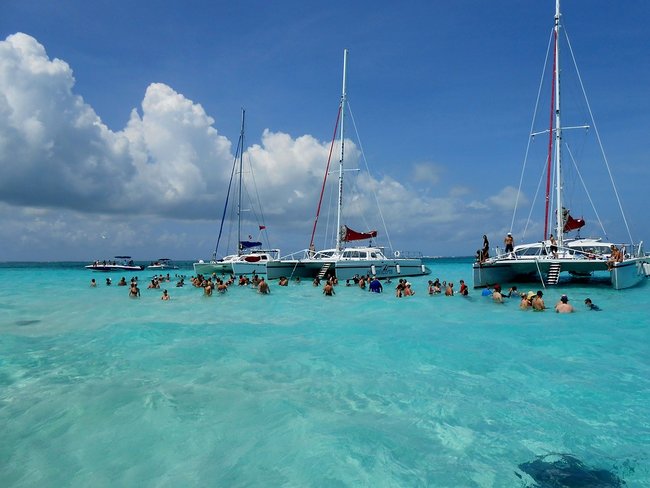 ---
4. Belize
Belize is home to the second longest barrier in the world that stretches a staggering 192 miles. The waters along the reef are turquoise and play host to a range of marine sea life and colorful corals. Some of the marine fishes that can be spotted here include nurse sharks, rays, moray eels, stingrays and more.
Snorkeling in Belize at night can allow you to experience the magnificence of the underwater world tanks to the glowing green moray eels, bioluminescence, and parrot fish.
If you are truly crazy about snorkeling in Belize, then you can head to such sites as Ambergris Caye, Caulker Caye, Turneffe Island, Lighthouse Reef Atoll, Glover's Reef Atoll and/or Gladden Spit.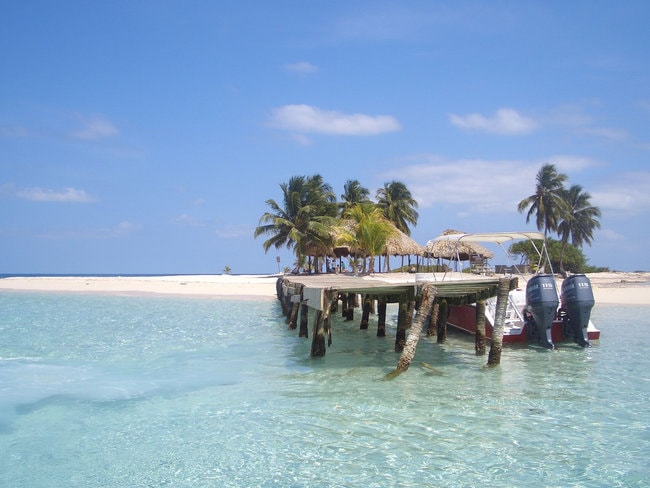 ---
5. Dominica
Dominica features in the list of top ten countries that offer the best snorkeling experiences. This island country is endowed with crystal clear waters, abundant marine life, and spectacular corals. Here, visitors can enjoy visibility of up to 100 feet.
Apart from the beautiful hard and soft corals available underwater, snorkelers can witness a range of creatures such as sea urchins, sea anemones, sea horses, yellow sponges, lobsters and schools of amazing tropical fish.
Planning to visit Dominica this season for snorkeling? Then be sure to check out sites like Champagne Reef, Coral Gardens South, Douglas Bay, Pointe Guignard and/or Soufriere Scotts Head Marine Reserve.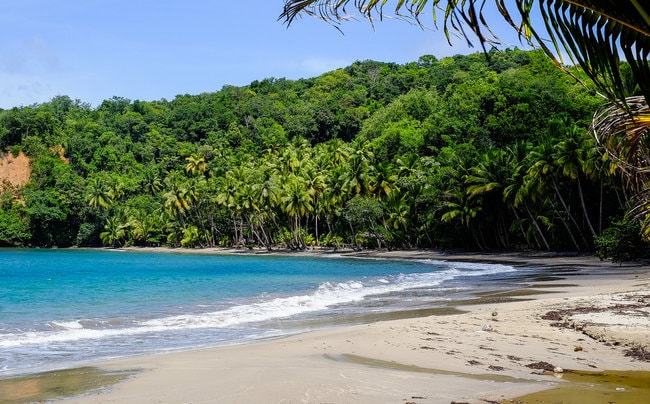 ---
6. St. Lucia
St. Lucia is arguably one of best shallow water snorkeling among the Virgin Islands in the Caribbean. There are a number of spots around the island that boast of beautiful reefs and tons of fish that can be great to explore. Whether you are a novice or seasoned snorkeler, you can always enjoy the snorkeling experience here.
While underwater, you can spot a range of sea creatures including eels, barracuda, rays, and turtles. There are plenty of hard and soft corals with the elkhorn coral being the most dominant.
If you love underwater topography then you will be delighted with big boulders, walls and caves in St. Lucia. Some of the great snorkeling spots to consider visiting while on this island include Anse Chastanet, Jalousie, Reduit Beach and L'Anse la Raye.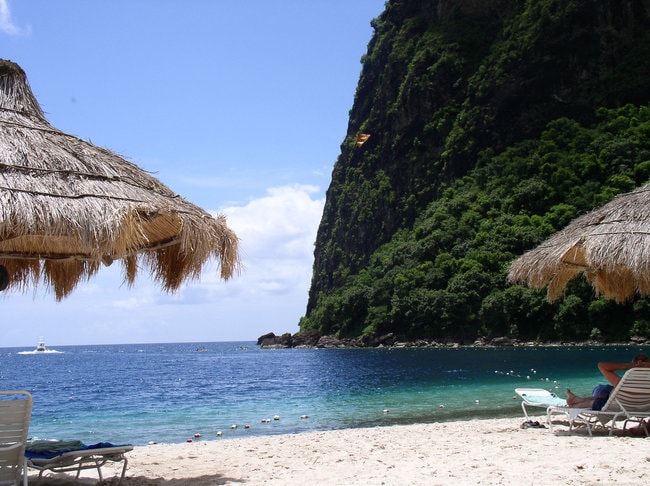 ---
7. Grenada
Grenada is a Caribbean island that cannot be ignored by holidaymakers and snorkelers alike. It boasts of huge coral reef systems, shipwrecks, and art museum that make the underwater world here quite spectacular.
You would probably want to visit the island this season to witness all that firsthand. Popular snorkeling sites on this part of Caribbean include Flamingo Bay, Lavera Beach, La Sagesse Beach and Grand Anse.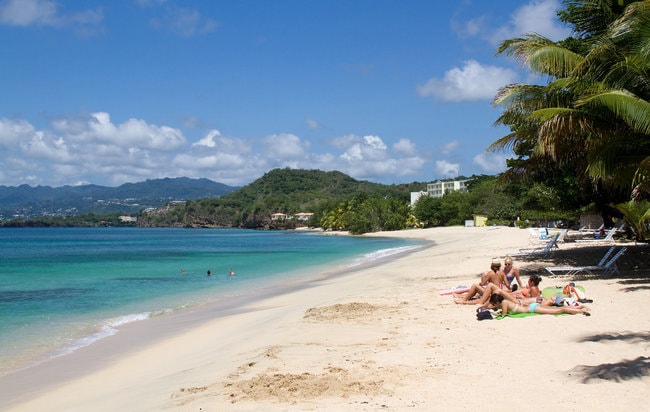 ---
8. Turks and Caicos
The warm, turquoise waters and the abundant marine life of Turks and Caicos Islands can be inviting to any snorkeler.
The underwater world is decorated with an array of fish and creatures like tropical fish, sharks, sea turtles, rays and humpback whales, which can be spotted occasionally.
For a fun-filled snorkeling experience, you can visit such spots as Old Pier, Northwest Point Nationa Park, Fort George Cut and, Long Beach and The Bright Beach.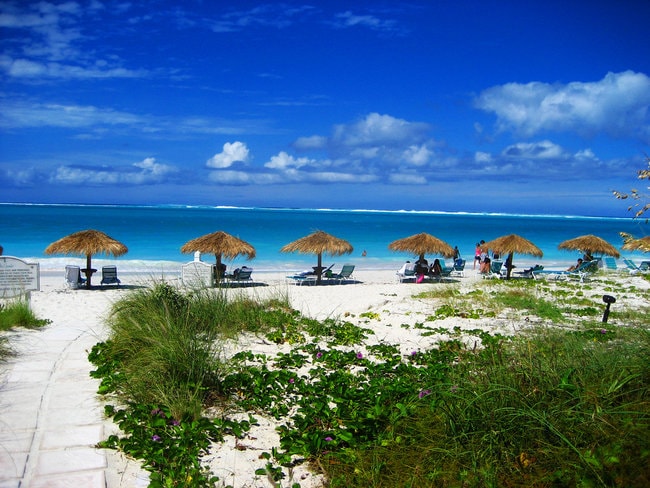 ---
9. Exuma
With more than 360 islands and cays, Exuma offers unlimited snorkeling opportunities for anyone who's in love with the underwater world. This popular district of Bahamas boasts of crystal clear waters, nuggets of corals and plenty of tropical fish.
The Islands of Exuma offer excellent visibility of up to 100 feet and more. Notable snorkeling sites in this area include Three Sisters, Harbor Buoy Starboard, Bird Cay and more.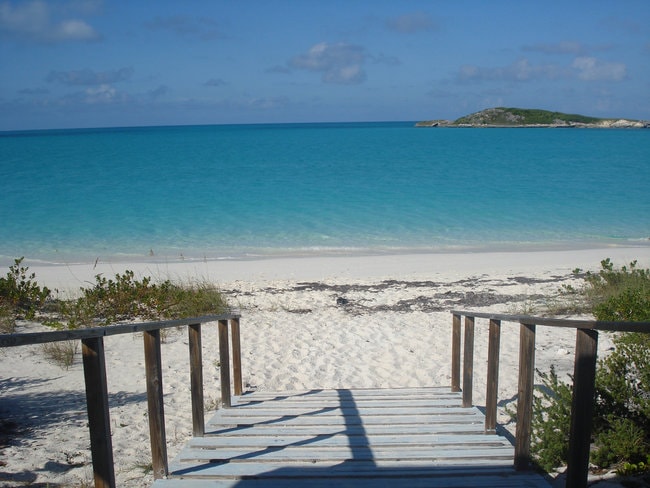 ---
10. Virgin Gorda
The wonders of Virgin Gorda never cease. On this virgin island, there are several beaches that are blessed with a significant amount of corals, schools of fish and an array of unique sea creatures.
The Baths Snorkeling is by far the most popular snorkeling site in the British Virgin Islands. However, there are other great snorkeling spots like Savannah Bay, Mahoe Bay, Prickly Pear National Park and Valley Trunk Bay that you can explore.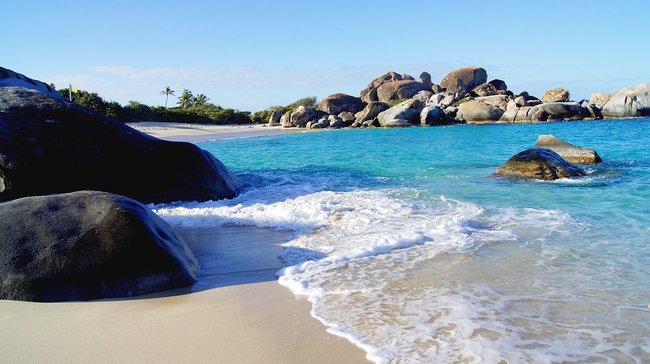 ---
Tips on Snorkeling In the Caribbean
Before venturing into the waters, it's important to understand that snorkeling can be dangerous. Hence you should follow all the standard safety measures to the latter.
Never snorkel alone, never touch any marine life, stay close to the shore, be aware of boat traffic and always use floatation vest, where necessary.
2. For even extra safety, always practice snorkeling above water or in shallow waters to be sure you are comfortable to venture deeper.
3. Also, remember to use a defog solution when going snorkeling so as to
prevent your mask from fogging.
---
What to Bring For Snorkeling In the Caribbean
If you're a seasoned snorkeler then you know what to carry. But if you happen to be a first-time snorkeler, there are a couple of things you need to include in your backpack. Some of the major items you need to carry to your Caribbean snorkeling trip include:
snorkel, mask, fins,
mask defogger
diving gloves
biodegradable sunscreen
swimsuit and swim towel.
You might also need to come with an underwater camera just to document your snorkeling adventures.
---
In Conclusion
A snorkeling excursion on the major islands of Caribbean can no doubt guarantee you a fun-filled holiday experience. With turquoise waters, abundant marine life and stunning topography, the Caribbean can be an ideal place to take your next snorkeling tour. Aside from snorkeling, you'll get to mingle with the locals, taste the Caribbean foods and even enjoy the splendid nightlife in the coastal villages.
Want to Know More Snorkeling Spots? 
Subscribe to Cruising Sea newsletter to receive every two-week the latest post straight to your inbox
What about you? Do you know some other beautiful snorkeling spots in the Caribbean? If so, you are welcome to share them in the comments below.