The Abaco Islands showcase some of the most incredible features of the Bahamas, including beautiful beaches, lush landscapes, and that laid-back feel that is signature to this area. These islands are also a paradise for boating and sailing enthusiasts, and their maritime culture and history attracts thousands of tourists to the area each year.
While many spend their days navigating the coves and exploring the cays, they still come to port to discover the delectable cuisine that combines influences from a variety of cultures. If you're planning a sailing adventure in the area, you want to know which are the best restaurants in the Abacos so that you can make your trip as delicious as it is fun.
1. The Treasure Sands Club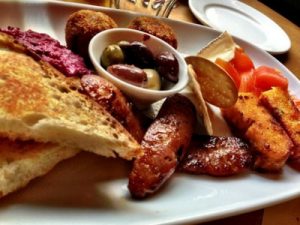 This elegant beach club is often touted as the best restaurant on Great Abaco Island. The atmosphere blends a feeling of beachside chic and poolside elegance, which allows guests to embrace the island lifestyle with a distinct sense of luxury.
Guests can enjoy the impressive wine list at the expansive bar, or they can settle at any of the indoor or outdoor tables for a relaxed meal.
The menu focuses on locally sourced ingredients when possible, and offers a wide variety of fresh seafood dishes, steaks, sushi, and even tapas. The owners encourage slow, leisurely meals so that diners come away with a memorable experience that encapsulates the true essence of the island.
Located on Treasure Cay Road in Abaco
2. Wally's Restaurant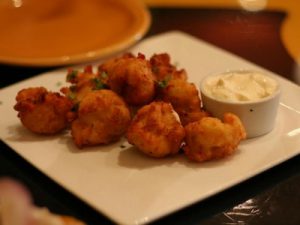 With a long history of excellence in the area, Wally's Restaurant is often described as Bahamian cuisine at its best.
The location itself exudes classical yet comfortable charm, and the service is as friendly as it is professional.
Many visitors have noted that Wally's offers the best synthesis between ambience, taste, and price, making it one of the most popular locations in the Abacos.
Locals especially favour the conch fritters, while tourists often flock to the Wally's Special Cocktail. As with many area restaurants, Wally's menu features a wide variety of seafood offerings, yet with some imaginative twists that keep people coming back for more.
Located on E. Bay Street in Great Marsh Harbor
3. Curly Tails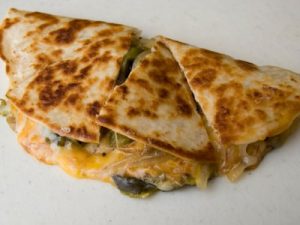 The casual atmosphere and stunning views make Curly Tails a favourite hot spot for both local and tourists alike. After a long day on the water, people love to have cocktails on the open-air second-floor veranda and watch the yachts come into the marina. While the menu features plenty of fresh seafood, it also offers steaks, creative pizzas, quesadillas and more.
In keeping with the welcoming environment, Curly Tails also provides free Wi-Fi access for those sailors who need to check back in after their nautical adventures. Whether you just want to pop in for appetisers and cocktails, or you're ready for a hearty meal, this location has a little something for everyone.
Located on Conch Inn in Marsh Harbor
4. Coco Beach Bar & Grill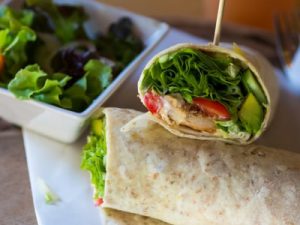 If you want beachfront dining that includes delectable cocktails, ocean breezes, and a real island atmosphere, Coco Beach Bar & Grill is the perfect stop for you. This casual eatery specialises in both the food and drinks that you would expect from an ocean side bar and grill, with everything from lounge chairs to weekly entertainment thrown into the mix.
This spot exudes vacation fun, and the menu offers plenty of delicious fare for the entire family. The more casual lunch menu showcases numerous salads, wraps, burgers, and seafood, while the dinner menu varies throughout the week. For example, savour fresh barbeque with Bahamian Beach Front BBQ Tuesdays or dive into Fried Fish Fridays. At Coco Beach Bar & Grill, you'll find a festive experience that is ideal for both mid-day breaks or winding-down evenings.
Located in the Treasure Cay Resort in Abaco
5. Snappas Chill & Grill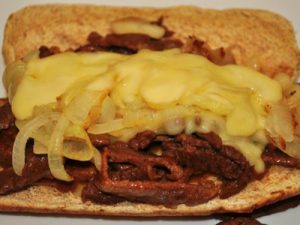 This local hot spot includes just about everything you could want in a fun, tasty experience. From their stunning marina views to their regular live music, Snappas Chill & Grill exudes an atmosphere of laid-back fun. The selection of cocktails features the signature Snappa Shaker, which is perfect for sipping while you watch the breathtaking sunset over the water.
The popular happy hour also makes it an affordable stop for a night out with friends. As for the menu, most of the fare is casual yet hearty, featuring everything from the iconic conch fritters to cheesesteak sandwiches. Noted that for its friendly service and lively ambience, this location makes for a fun stop any time of day.
Located in Marsh Harbor
6. Jib Room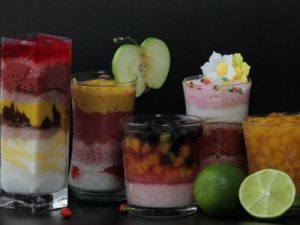 This place is more than a restaurant, it's an iconic Abacos experience. From the mouthwatering Steak Night to the ultra-popular Rib Night, guests can enjoy a limbo contest along with some of the best food in the area. While only open two evenings a week for these themed dinners, Jib Room also offers regular lunch service with a wide variety of options.
Even with its impressive cocktail offerings, Jib Room is often noted as an incredibly family-friendly spot.
The communal atmosphere encourages diners to mingle and enjoy a unique dining experience than that of a traditional restaurant. If you are interested in a dinner at Jib Room, be sure to call for a reservation; its popularity makes it the place to go in Marsh Harbor.
Located on Pelican Shores in Marsh Harbor
7. Bahama Beach Club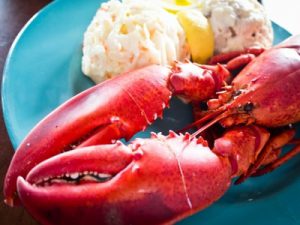 This popular resort features two unique dining options. The poolside bar and grill is a popular stop for those who want a fun and casual meal beachside. The lunch fare includes burgers, fish tacos, conch, and salads, all served alongside delicious tropical cocktails and local beer.
The beachfront pavilion restaurant, on the other hand, provides dinner that includes fine dining fare, such as steaks, lobster and fresh fish. With its diverse offerings, this spot provides visitors both impressive meals and drinks alongside stunning ocean views.
Located in Treasure Cay on Great Abaco Island
8. Cracker P's Bar & Grill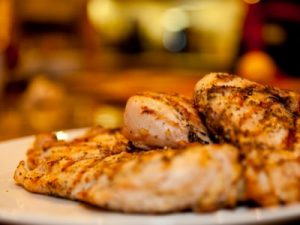 This local hidden gem is known for its rustic flair and fantastic cuisine. The smaller menu includes both lunch and dinner options, and an array of popular cocktails. While lunch focuses on salads, sandwiches and burgers, dinner includes grilled chicken, steaks, and the signature Conch Boat.
Enjoy a relaxing drink at the bar while taking in incredible ocean views, or enjoy a pre-lunch game of volleyball or badminton courtesy of this area-favorite locale. In addition to their fresh, well-prepared food, Cracker P's also offers monthly Full Moon Parties that bring both visitors and locals together for evenings of festive fun, making it an excellent stop on your trip.
Located on Lubbers Quarters on Great Abaco Island
Ready to Plan Your Trip to Tasty Paradise?
As you can see, the Abaco Islands showcase an incredible selection of eateries that are perfect for any occasion. As you enjoy sailing the Caribbean waters, take the time to explore the local culture and soak up the flavours that these top-rated establishments have to offer. While many of these locations do have docking, you should always call ahead to check availability and policies. From delicious cuisine to unforgettable views, Abaco restaurants truly are a feast for the senses.


Do you have other good restaurants to add to this list? Share them in the comment below.
Daniella has been passionate about travel, the sea, and nature for many years. As a child, she frequently traveled throughout the Mediterranean and continued with her journeys throughout her adult life.
Her experiences have created the desire within her to share her love for traveling with other passionate and adventurers who want to discover beautiful horizons and new cultures.