While out on a day at the sea with family or friends, bringing snacks along makes for a fun and memorable day. Snacks can actually help to keep the conversation going, as well as curb hunger which might distract you from the beautiful views of the water and the scenery around you. There is a wide variety of simple yet delicious snacks that you can try out during your boating trip. Here are a few boating snacks ideas.
---
1. Olive Tapenade and Slices of Bread
Olive Tapenade is a mouthwatering dish comprising of mild olives, capers, and anchovies.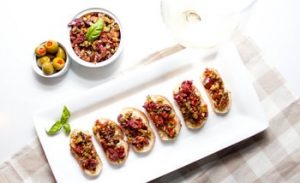 If you are not too fond of dealing anchovies, you could opt to use anchovy paste to achieve the same savory flavor.
This is a healthy snack with low calories and easy preparation.
Ingredients
1  cups of pitted, brine-cured olives (preferably Kalamata, Lucques, Picholines or Nicoise olives)
3 tablespoons of capers
1 teaspoon of anchovy paste or 2 anchovy filets (minced)
1 tablespoon of chopped parsley
3 cloves of garlic
3 tablespoons of fresh lemon juice
Salt and ground black pepper
¼ cup of olive oil
Preparation
1. Mix olives, capers, anchovies, parsley, garlic, lemon juice, and ¼ teaspoon of pepper in a food processor. Pulse 2 to 3 times to ensure that the ingredients are coarsely chopped.
2. Add the cup of olive oil to the mix and pulse a few more times until the paste forms.
3. Season with salt and pepper to taste.
Preparation will take approximately 10 minutes. This recipe makes 6 servings. Serve with slices of bread.
---
2. Mini Caprese Skewers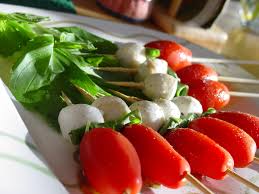 This scrumptious, light appetizers make for a great snack on a fun yacht charter.
Making Mini Caprese Skewers does not require great cooking skills either and can be prepared within a short period of time.
Ingredients
8 ounces1/2-inch round and fresh Mozzarella cheese.
1 pint of grape or small cherry tomatoes, chopped in half.
Roasted Garlic Oil or olive oil
Balsamic vinegar (optional )
Salt and pepper to taste
Fresh basil leaves, 48 pieces.
Preparation
1. Roll the Mozzarella cheese into balls
2. Place the rolled cheese ball, tomato, and piece of basil on a skewer, and repeat the process. Do the same for the other skewers.
3. Place the skewers on a serving dish and drizzle with oil (garlic or olive).sprinkle with salt and pepper and drizzle with balsamic vinegar.
Preparation takes 20 minutes, and this makes 2 dozen Mini Caprese skewers
---
3. No-Bake Granola Bars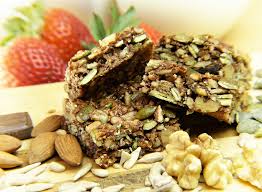 Apart from being delicious, no-bake granola bars are great for maintaining energy on your sailing trip.
Furthermore, they will not go bad sitting out in the sun. To avoid dull moments, take these tasty snacks along with you.
Ingredients
2 cups of rolled oats
1 ¼ cups of chunky natural peanut butter
I cup of ground flaxseed.
Cup of honey
Cup of dried cranberries
Cup of chocolate chip cookies
¼ cup of sliced almond.
Preparation
1. In a clean bowl, stir the oats, peanut butter, flaxseed, honey, cranberries, chocolate chips, and almonds together.
2. Pour the mixture into a pan and smooth it into an even layer. Make sure the pan is lined.
3. Use another piece of parchment paper to cover the top of the bars and press down firmly.
4. Refrigerate the mixture for 1-2 hours.
5. Cut into 12 bars, wrapping each into an individual plastic wrap for storage.
Preparation will take you 10 minutes, and your no-bake granola bars will be ready in at least an hour.
---
4. Veggie Dip Cups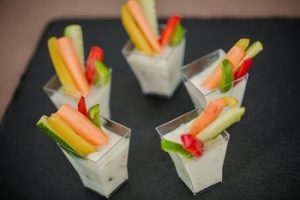 Are you worried you will miss out on eating healthy on your yacht charter?
Bring along your own veggie dip cups, a healthy snack that comprises of veggie sticks such as cucumber, carrots, and celery to name a few.
Ingredients
1 (14 ounces) container of Ranch veggie dip.
6 stalks of celery
1 pound of whole carrots peeled
2 yellow peppers
1 large English cucumber
1 pint of grape tomatoes
16 serving cups
Preparation
1. Chop the carrots, celery, peppers, cucumber, and tomatoes into 3-inch long strips.
2. Place 2 tablespoons of the Ranch veggie dip into each of the individual serving cups.
3. Place the veggie sticks into the dip in each cup. Place the grape tomatoes in the middle.
It will take you a mere 20 minutes to prepare this healthy snack.
---
5. Chickpeas Salad
Thanks to the chickpeas, this salad will keep you full for hours on your sailing trip.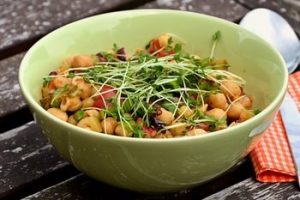 It combines fresh vegetables such as juicy tomatoes, refreshing cucumbers and creamy avocados in a lemonade infused dressing.
Ingredients
1 can (19 ounces) of chickpeas
1 avocado
Fresh lemon
¼ cup of sliced red onion
2 cups of diced cucumber
Cup of fresh parsley
Cup of diced green bell pepper
Dressing
Tablespoons of red wine vinegar
A teaspoon of cumin
¼ cup of olive
Salt and pepper to taste
Preparation
1. Cut the avocado into cubes and place it in a clean bowl. Squeeze the lemon over the avocado cubes and gently stir.
2. Add the remaining ingredients and gently toss to mix.
3. Sprinkle salt and pepper to taste
4. Refrigerate for at least an hour before you serve
This tasty salad only takes 10 minutes to prepare, yielding 6 servings.
---
6. Summer fruit salad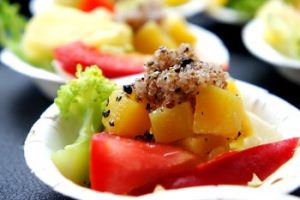 This refreshing salad is perfect for a sunny getaway on a yacht charter.
The longer you let the salad in its juices, the tastier it becomes
Ingredients
2/3 cup of fresh orange juice
1/3 cup of fresh lemon juice
A teaspoon of grated orange zest
A teaspoon of grated lemon zest
1/3 cup of brown sugar
1 teaspoon of vanilla extract
2 cups of cubed fresh pineapple
2 cups of sliced strawberries
3 kiwi fruit, sliced
3 bananas, sliced
2 peeled oranges
1 cup of seedless grapes
2 cups blueberries
Preparation
1. Boil the brown sugar, orange juice, lemon juice, orange zest, and lemon zest in a pan over medium-high heat.
2. Reduce the heat to medium-low, and simmer for about 5 minutes until the mixture thickens.
3. Remove from heat and proceed to stir in vanilla extract. Set aside to cool.
4. Layer the fruit in a clean glass bowl and pour the cooled sauce over the fruit.
5. Cover and refrigerate for 3-4 hours.
Preparation time is approximately 30 minutes.
---
7. Homemade Muffins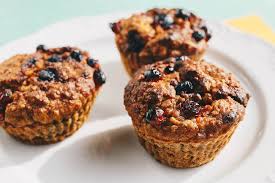 These sweet treats provide a great way to bond with family or friends on a sailing trip and are super easy to make.
Blueberry is a great flavor that you will definitely love.
Ingredients
1 cups of flour
Cup of granulated sugar
A teaspoon of kosher salt
2 teaspoons of baking powder
1/3 cup of vegetable oil
1 egg
Cup of milk
1 teaspoon of vanilla extract
6-8 ounces of blueberries
Preparation
1. After heating the oven to 400F, line 10 muffin cups. Fill the remaining cups with 1-2 tablespoons of water. This helps the muffins bake evenly.
2. In a large bowl, whisk the flour, sugar, baking powder, and salt.
3. Add oil, egg, milk, and vanilla to a measuring jug and whisk to combine.
4. Add this mixture to the large bowl and mix
5. Divide this batter into the muffin cups and sprinkle a little sugar on each.
6. Bake for 15-20 minutes and then transfer to a cooling rack.
Preparation and cooking of the muffins take 30 minutes.
---
8. Nachos with cheese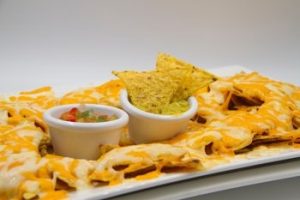 Curb your cravings on boating day with this easy cheesy nachos snack.
They will leave you full and with an appreciative smile on your face.
Ingredients
5 ounces bag of tortilla chips
16 ounces of shredded cheddar cheese
1/3 cup of chopped canned green chilies
Cup of chopped onion
Cup of salsa
Preparation
1. Preheat the oven to 400 and lay the tortilla chips on a cookie sheet.
2. Sprinkle chilies and chopped onion over the chips.
3. Add salsa over the chips
4. Sprinkle with cheddar cheese
5. Bake for 5 minutes or until the cheese melts.
Preparation and cooking time takes 6 minutes, yielding 4-6 servings.
---
Final Thoughts
With all these easy-to-follow recipes at your disposal, you don't have to go on a sailing trip on an empty stomach. Just spend a few minutes in the kitchen and whip up a delicious snack to enjoy on your getaway.
Want More Boating Snacks?
Sign up for Cruising Sea newsletter to receive every two weeks the latest post straight to your inbox!
Do you have other snack ideas for a boat trip? If so, you are welcome to share your experience in the comments below.
Daniella has been passionate about travel, the sea, and nature for many years. As a child, she frequently traveled throughout the Mediterranean and continued with her journeys throughout her adult life.
Her experiences have created the desire within her to share her love for traveling with other passionate and adventurers who want to discover beautiful horizons and new cultures.