About St. Lucia
A visit to St Lucia Island is something that can never disappoint-whether you are a self-seeking holidaymaker or an adventurous sailor. Sitting on the eastern part of the Caribbean, the island is home to dramatically tapered mountains, lush rainforests, spectacular volcanic beaches, and spellbinding sceneries. The presence of innumerable reef-diving sites, luxury resorts, and upscale restaurants further makes it more attractive to visitors from all over the world.
---
Climate & Winds
St Lucia experiences a hot tropical climate all year round (typical of all the Caribbean islands), with temperatures ranging between 21C (70F) and 32C( 90F). The cold and dry season starts in January and ends in mid-April, while the hot, humid, and rainy season lies between mid-June and November.
During the dry season, the island experiences northeast trade winds, which blow steadily and with moderate intensity. The rainy or wet season, on the other hand, is characterized by irregular winds that can sometimes increase the feeling of sultriness.
Here is a sample of 7 Days St Lucia sailing itinerary and what to expect:
---
Day 1. Fort Rodney
Pigeon Island, where Fort Rodney lies, is a blissful haven that's endowed with beautiful mountainous landscapes, warm turquoise waters, and lots of historical landmarks to explore. Located about an hour's sail away from Marigot Bay, the island (which is also a national park) makes a perfect first stop-over point for your St Lucia itinerary, especially if you want to experience the Caribbean beauty in its raw form.
Activities
One of the most fun things to do on Pigeon Island is to climb up Fort Rodney, home of 17th-century cannons and other relics dating back to the colonial war period. From this fort, you can also immerse yourself in the breathtaking views of the Caribbean Sea as well as those of Rodney Bay.
Within Pigeon Island also lies amazing snorkeling and diving sites that boast magnificent marine life and crystal-clear waters. This means there are amazing opportunities to dip oneself into the waters for a spectacular underwater experience.
If all you want to do is lounge as you get the better of the sea breeze, then the two beautiful beaches within Pigeon Island Park can provide respite to you. A pub and restaurant also lie within the park and can be a perfect place to sample local cuisines and/or catch your favorite drink.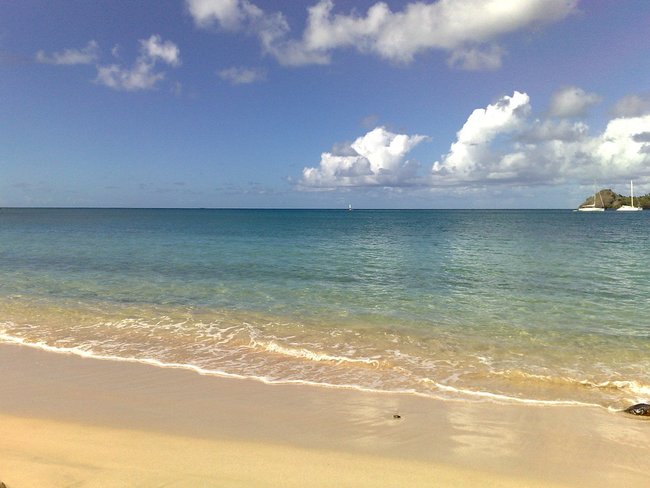 Day 2.Treasure Bay
Just a small distance from Pigeon Island is Rodney Bay, which is home to Treasure Bay Casino. Located at Baywalk Mall, the casino offers table games, slot machines, and a pub with sports TV. So this is a place you might want to stop by if you would like to get gamble a little or get enjoy some entertainment.
Activities
Whether you're a casual or professional gambler, the Treasure Bay casino can always make a great spot to spend time in. There, you can try your luck in poker, blackjack, roulette, craps, and more. Watching a football match or any other of your favorite sports while sipping a drink in the pub is also a surefire way of lighting up your night in this part of St Lucia.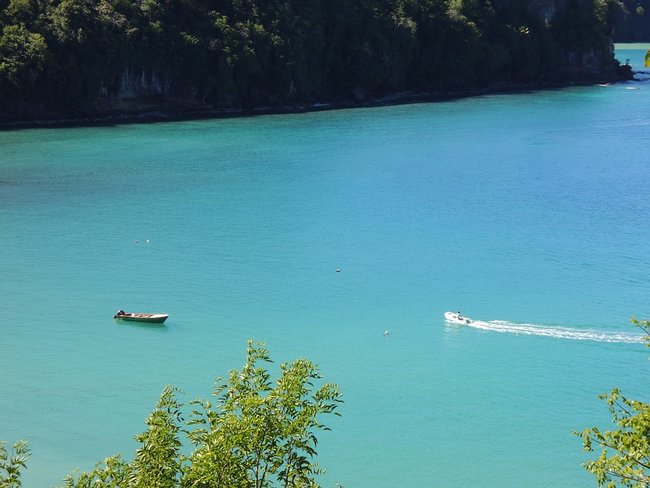 Day 3. Petit Piton
The two mountainous volcanic spires of Pitons are a must-go place on your way from Treasure Bay. Gros Piton towers 771 m high, while Petit Piton goes as high as 743 m. The Pitons, which cover a staggering 2,909 hectares (7,190 acres), are a World Heritage site where people go hiking and mountain climbing.
Activities
In Gros Piton, you can enjoy climbing up or mountaineering without ropes. You can literally hike up the summit and go back down within a couple of hours. Petit Piton, which lies close to the middle of Soufriere Bay, is a little challenging to climb. You'll need a local guide to lend a helping hand even as you soak the great heights and climb down.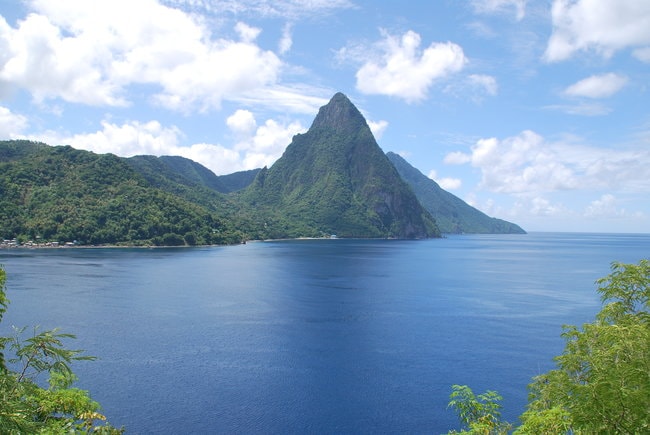 Day 4. Paradise Beach
Located on the southernmost part of St. Lucia in Vieux Fort, Paradise Beach is a beautiful place to go to after leaving the wonderful Petit Piton. The beach lies on the Coconut Beach Resort and stretches about a mile or so. Paradise Beach has a bar, beach chairs, and restrooms available for guests to use.
Activities
Just off Paradise Beach is a wonderful snorkeling site where you can get underwater and experience the colorful flora and fauna found in the area. You can also take leisurely walks along the beautiful serene beach or just lounge on a beach lounge chair as you sip your favorite cocktail and soak in the soothing sea breeze.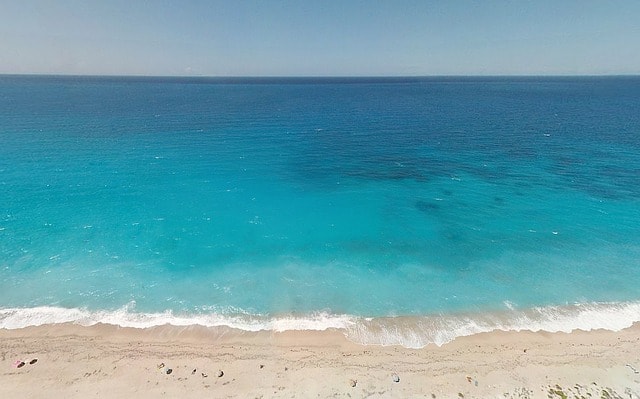 Day 5.Wallilabou Bay
Wallilabou Bay is surely one of the most fascinating places that you should not miss on your yacht charter itinerary in St. Lucia. The bay is endowed with calm waters and a beautiful, serene environment that's crowned by a lush forest that ignites the feeling of the era before civilization.
It is no wonder various parts of the first film in the Pirates of the Caribbean sequel were shot here in 2002. A few more scenes from one of the subsequent films were also produced here. Not so far from the bay lies the Wallilabou Falls, a beautiful waterfall with two streams running over three boulders and filling a large swimming hole that's surrounded by trees and amazing birdlife. A colonial-era dam is found downstream and is just as inviting as other places in Wallilabou Bay.
Just on the west of the Wallilabou Bay coast, there's an anchorage providing moorings, custom services, and other facilities. Here, you can safely anchor your yacht and begin your Wallilabou Bay journey.

Activities
The natural stone arch of the Wallilabou Bay entrance is a good place to snorkel if you want to go underwater. Wallilabou, during the shooting of the Pirates of the Caribbean, was transformed into Port Royal'. And on the set, there was the Wallilbou Anchorage Hotel, customs offices, and shops, all made over to suit the ancient setting of the movie. So visiting these sets of the Pirates of the Caribbean can be fascinating even as you reminisce about the scenes you saw in the movie.
Hiking down the waterfalls and taking photos at the dam downstream of the Wallilabou Falls is also something that can be both exciting and memorable. There's simply a lot to explore and learn at the Wallilabou.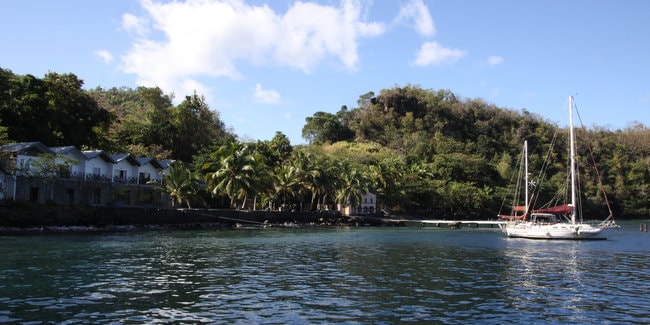 Day 6. MT. Wynne Beach
Located in Rutland Vale in Saint Vincent and Grenadines, Mt. Wynne Beach of one of the few and most enchanting black sand beaches there is the Caribbean. The beach is a popular picnicking spot for both locals as well as visitors on sailing tours.
Activities
When not enjoying a picnic at the shores, you can take casual strolls or play along with the beautiful black sand beach stretch. The volcanic black sand is hot during the day, though, so be sure to wear water shoes or just stay in the water.
Just right off the shore, there's a snorkeling site with amazing brain, tube, and Elkhorn, corals that are amazing to explore. Schools of fish also abound on the site and are just as magnificent as the corals.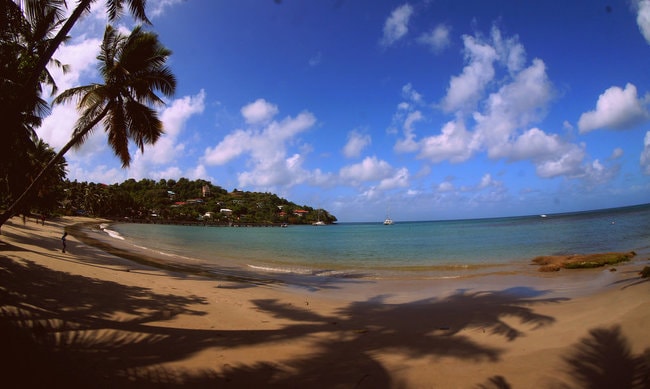 Day 7.Petit Byahaut
If all you want for your last day of the St. Lucia itinerary is to enjoy private time in romantic trees and flowers, then Petit Byahaut could be the best stopover point. Featuring a staggering 50 acres of piece land and five guest dwellings only, the spot provides with an ideal setting to relax and connect with nature even as you recollect memories of the last seven days of your itinerary.
Activities
Snorkeling and scuba diving in and around this somewhat secluded bay is one of the most divine experiences here. Hiking through the nearby forests, waterfalls, and volcano also offer you countless ways to get in touch with nature in its purest form. If all you desire, though is privacy or seclusion, then walking through the many acres of flowers in Petit Byahaut can be both relieving and rejuvenating.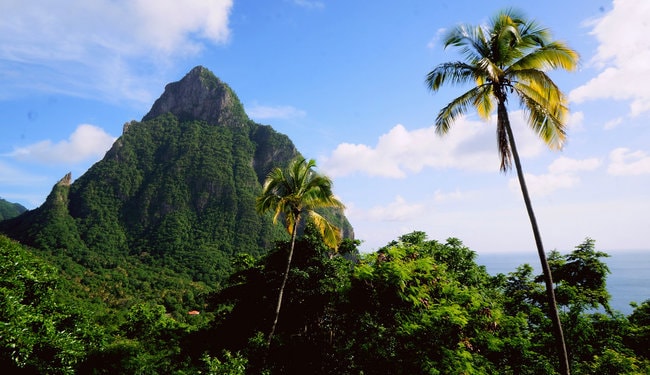 Getting To St Lucia
The main entry point into St. Lucia from the outside world is through Hewanorra International Airport (UVF), about 63 km south of St. Lucia's capital. Direct flights are available for those coming from North America, the UK, Canada, and Germany. From the US, you can take a direct flight from such cities as Miami, New York, Chicago, Boston, Philadelphia, and New Jersey.
If you're unable to take a direct flight from your location, you can simply fly to any of the above-mentioned locations, or you can alternatively take a flight to Jamaica, Dominican Republic, or Puerto Rico and then connect to Hewanorra International Airport.
---
Conclusion
With all these destinations and fun opportunities proffered to you, enjoying your time in the Caribbean can simply never get better than this. All you need to do to make your sailing experience extremely enjoyable here is to choose a time when the weather is pleasant, book your bareboat or crewed vessel early and visit as many spots as you can along your itinerary.
---
What Sailing Itinerary did you follow in St Lucia? Feel free to share your experience in the comments below.
Daniella has been passionate about travel, the sea, and nature for many years. As a child, she frequently traveled throughout the Mediterranean and continued with her journeys throughout her adult life.
Her experiences have created the desire within her to share her love for traveling with other passionate and adventurers who want to discover beautiful horizons and new cultures.