A catamaran charter in Amalfi Coast is one of the most beautiful ideas for a holiday. Amalfi Coast is simply exquisite and is a perfect place for romance. For thousands of years, many people have been drawn to this area by not only the beauty but for the wealthy in the area. If you decide that the Amalfi Coast yacht charter is for you, here's what you need to know.
About Amalfi Coast
The Amalfi Coast has been synonymous with beauty, wealth, and romance for numerous years. The coastline is filled with rugged terrain, luxury Amalfi Coast yacht charter, and colorful flowers. They are also known for their lemon groves, limoncello liqueur, and bam bag in a.
Benefits of Catamaran Charter in Almafi Coast
Sailing on a catamaran is relaxing and enjoyable. It allows you to see the area from a different perspective. If you go during the off-peak seasons, you can enjoy the beauty without the crowds. It's romantic and a great spot for a honeymoon. You'll be mingling with the wealthiest of the area.
The Best Time to Sail in Amalfi Coast
The best time to sail the Amalfi Coast is from April to October. If you don't like it hot, avoid July and August. This is when the coast has the most visitors and should be avoided if you dislike crowds. In general, May through June and September through October are the best times to travel.
Where to Sail in Amalfi Coast
The Amalfi Coast features numerous "must-see" destinations. Most tourists love shopping on Capri and having lunch in Positano. Positano is known for its picturesque beaches and romantic candlelit restaurants. Duomo features marble sculptures, mosaics, and sarcophagi. Ravello has numerous preserved national monuments and historical features.
Many writers and poets come to the area to be inspired. The Amalfi Coast is world-renowned for all of the natural beauty that it holds. Simply take a day to explore, and you won't be disappointed with what you find. These spots are just a few places you don't want to miss if you want photo-opportunities.
Weather in Amalfi Coast
Amalfi Coast features warm summers and mild winters. July and August are the hottest months. You should be prepared and know that the areas will have over 10 hours of sunlight with very little rain during these months. In May and October, the temperatures are more moderate. The sailing winds are typically light in the morning, and they are stronger winds in the afternoon. The winds are fairly predictable.
Where to Anchor
There are many exciting cities that are great places to anchor. Naples and Salerno are recommended for starting ports. Sailing near Naples and Procida are also popular with people who charter catamarans.
What and Where to Visit
There are so many charming ports and secluded bays that would be great places to visit. In addition to the private beach areas, you should also consider other points of interest such as Pompeii and Ischia, a volcanic island. The resorts along Amalfi Coast are worth visiting. The architecture is exquisite. The Blue Lagoon on Capri is, of course, romantic.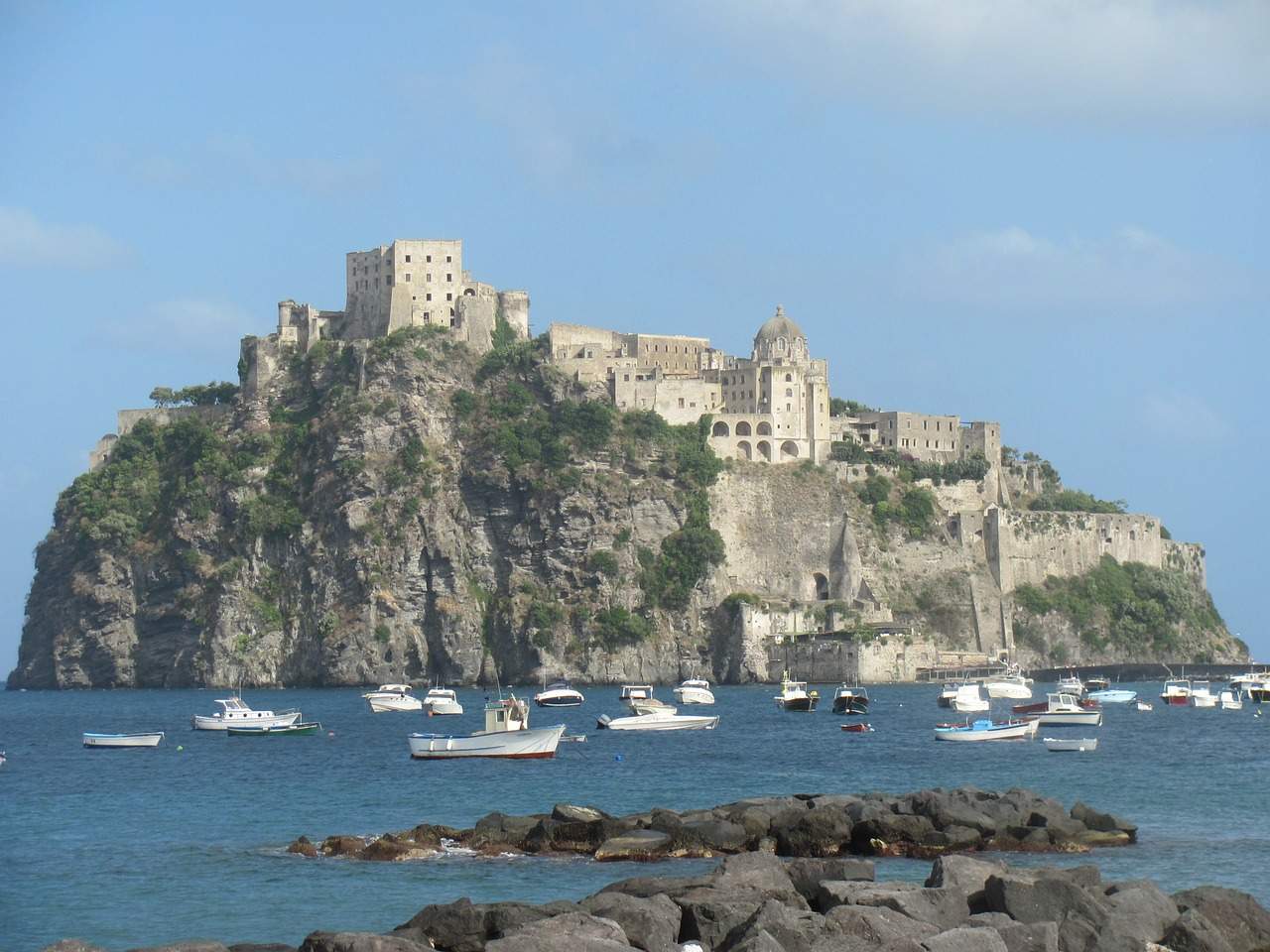 The Advantage of Crewed Catamaran and Bareboat in Almafi Coast
Bareboat and crewed catamaran charters are available if this is your preferred method of travel. Amalfi Coast Catamaran charter can allow you the opportunity to view the area from a different perspective. You should charter a catamaran on the Almafi Coast if you're feeling adventurous and want to try something new.
Chartering a catamaran is a holiday event that's growing in popularity. The area is so magnificent that its beauty is only magnified from a catamaran. Consider chartering a catamaran on the Amalfi Coast for your next sailing holidays!
Have you sailed on a catamaran on the Amalfi Coast? Feel free to share your experience in the comments below.
Daniella has been passionate about travel, the sea, and nature for many years. As a child, she frequently traveled throughout the Mediterranean and continued with her journeys throughout her adult life.
Her experiences have created the desire within her to share her love for traveling with other passionate and adventurers who want to discover beautiful horizons and new cultures.