About Che Yacht
Built in 2010 by the renowned Polish yacht builder Sunreef, CHE is a custom-made luxury catamaran that's created for the discerning adventurers and distant voyages. Stretching 113 ft long, the vessel is the second largest sloop-rigged catamaran of its kind in the world. With a beam of 42 ft, CHE catamaran yacht, offers massive salon, cabin and lounging spaces that any vacationer would desire. The cat's streamlined contours, aerodynamic forms, and thin and sleek hulls also make it a monster when it comes to speed. CHE was refitted between 2016 and 2017 and underwent interior changes in 2018.
---
Accommodation
The CHE Sunreef cat comes with four fully-furnished cabins that can accommodate up to 8 guests in complete luxury. The cabin configuration is quite versatile and comprises 1 Master Stateroom (with king size bed), a VIP suite (with king size bed), a single cabin (with Pullman berth) and one twin cabin. Such things as showers, wash basins and electric heads are also installed in these cabins, something that facilitates convenient bathing and cleaning.
Interior
The vessel's interior is spacious (thanks to her 12.8-meter beam) while the layout is well thought-out. The saloon houses a huge dining area to the port side, comprising a large dining table plus sofas. A separate lounge area lies further forward and is furnished with a smart coffee table and a couple of storage cabinets.
On the starboard side of the catamaran, there is a large bar and entertainment center. Right next to it is a fully equipped galley with ample storage that's separated from the main saloon by a glass wall and beautiful wooden blinds. Forward lies an internal helm station with a full suite of navigation equipment plus two captain's chairs.
The rest of the interior space is covered by cabins, which are finished, equipped and fitted to the highest standards. CHE's interior is generally airy with ample natural light flowing in from the sides.
Exterior
Sunreef's CHE boast of a massive cockpit area fitted with several relaxing coaches. A large al fresco dining table also lies within the same area and is sheltered by the hardtop roof.
Just one level up is a flybridge area furnished with sun pads for relaxation and yet another table for dining and enjoying drinks. This is a perfect spot from which you can watch the deep blue seas as you enjoy the soothing breeze.
On the vessel's forward deck, there are large trampolines that provide a great spot for you to relax at anchor. Further, large steps lie on each of the aft hulls and swiftly lead to the swim platform. This makes getting into and out of the water both quick and easy.
Entertainment
The saloon is fitted with 50-inch LED TV plus the latest high-fidelity entertainment system for your video and audio entertainment. With a large bar also available within the vessel's interior, you can enjoy a couple of your favorite drinks and cocktails as you chat with your partner, friends and/or family.
If you are a fan of water sports, then there are several equipment like a dinghy, water skis ( for adults and kids), snorkel gear, inflatable tube, and wakeboard, which you can gladly make use of. Fishing gear, reels, and rods are also available on the vessel if at all you would want to try some fishing.
Performance
CHE catamaran comes with Cummins Engines and Kohler Generators 2x 240 kW that give her enough power to cruise at reasonably high speeds and even take longer voyages without hassle. The vessel comfortably cruises at 12 knots but it can hit maximum speeds of 14 US Gall/Hr when you want to go faster.
---
Where Does CHE Sail?
A typical CHE Sunreef 114 is designed to sail anywhere across the world. But for this particular vessel, you'll find it in the Caribbean Virgin Islands, Caribbean Windwards, and Caribbean Leewards during the winter period. In summer, CHE sails W. Med-Naples/Sicily, Turkey, W. Med-Riviera/Cors/Sard, W. Med-Spain/Balearics, and Croatia. Pick-up up points will be communicated to you once you book the vessel for the desired sailing destination.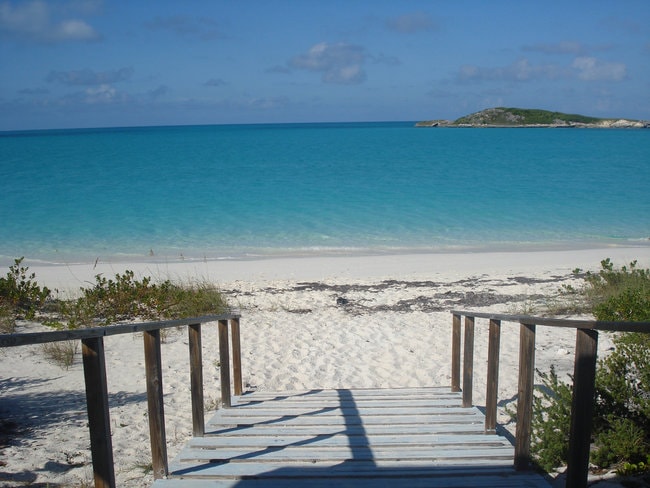 Why Charter the CHE Yacht
CHE is a fully crewed yacht. It comes with a captain, chef, mate, chief stewardess, stewardess, and engineer. All responsibilities pertaining to sailing and running of onboard activities like cooking, cleaning etc, are basically well taken care of. And that gives you enough space and time to relax, unwind and even play as you cruise along.
Another reason why you should consider sailing with this vessel is its spacious deck that has comfortable and well-positioned relaxation areas, ultra luxurious cabins and charming outdoor dining spaces. The fact that the vessel also sails across many different destinations also gives you the freedom to choose where to sail and when.
Lastly, the catamaran boasts of a streamlined body, beautiful exterior, and super sleek hulls. So if you want to sail in pure luxury and make heads turn at every harbor you visit, then the CHE Sunreef could be a great cat to go for. It is simply classy.
---
Conclusion
Sailing on the CHE cat certainly presents a fun and adventurous opportunity like no other. And now that you have a hint of how its interior & exterior looks like and what to expect in terms of onboard amenities and general performance, you can go ahead and book the vessel for your upcoming vacation. With lots of space on the deck, you're free to tag along with your partner or a few friends or family members for more fun and engaging sailing experience. This is simply a vessel you should try out, especially if you are a cat person!
For more information on Che Catamaran contact:
Boatbookings.com
USA +1 954 892 5009
Email: charter@boatbookings.com
---
Specification
Type: Cat
Beam: 12.80 Metres
Draft: 2.70 Metres
Refit: 2016-2017, interior changes 2018
YearBuilt: 2010
Builder: Sunreef Yachts:
cruise speed: 12
MaxSpeed: 15 Engines Cummins engines & Kohler generators 2x 240 kW
---
Contact the broker for Che Catamaran charter:
Boatbookings

The information you enter in the form will be sent directly to Boatbookings yacht broker. We don't share your information with any other person. For more details, please see our Privacy Policy.
Have you already chartered Che Catamaran? If so you are welcome to share your experiences in the comments below.